Greeting Splinterland warriors!
I hope you will be fine and blessed so its a weekend and i am here with another post of splinterlands game in which i am going to share the league info, quest rewards and the card from the earth family with untamed edition.
MITICA HEADHUNTER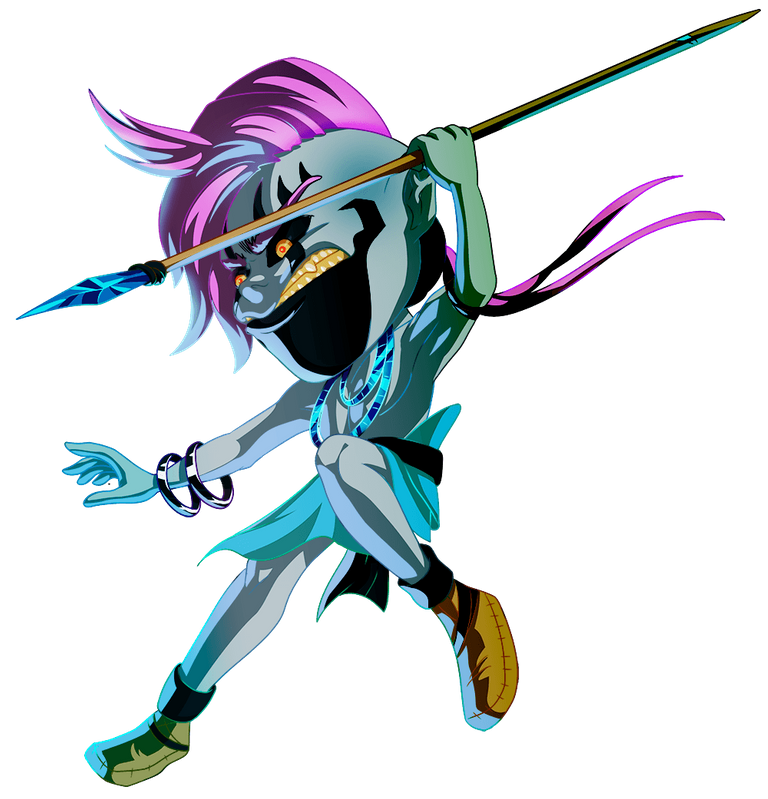 These savage hunters are from one of the two original villages of Anumün and are named for their unusually large heads, which are the first thing their prey sees, but at that point they're as good as dinner.Splinterlands
Well, when it comes to close range and the earthquake ruleset then i am always using this Headhunter with its stron range attack. Do you like the mitica headhunter? of course everyone will like it why ? because of its range attack even no problem mostly players are using this in their battles and they are giving a space in their lineup to this monster. However, it takes 8 mana cap which is a big problem that you can not use in little leagues and low mana battles but whenever there is a high mana then you must need to use this beast.

3 IN GOLD FOIL WORTH OF $30/ROI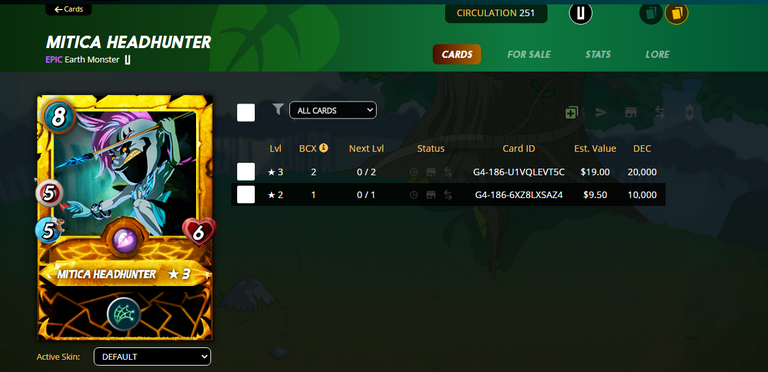 Here i am feeling lucky that i just got it 3 in Gold foil worth of $30 round about so it is a good return of investment for me because buying packs in a bulk from the splinterlands market for the airdrop is a good investment that gave me 3 airdrop still happy but i was a bit late and missed the chance of getting first 4 or 3 airdroped including zaku but later i bought 500 plus packs with 1 million dec tokens and then i sold that packs cheaply with 4 hive and also i opened lots of packs like 150+ from it in which i got two mitica headhunter in gold foil and one from other pack opening.

ABILITIES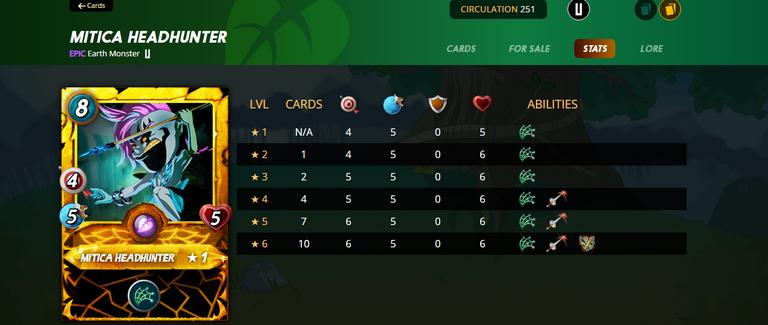 Waiting for one more in Gold foil to make it level 4 where i will unlocked the piercing ability from this mitica with a nice performance of reducing 5 life form the enemy monsters in a single shot and whenever there is a ruleset of the earthquake then it can easily apply the snare ability on the enemy monster to remove the flying ability of that monster that can easily get damaged from the earthquake so all these awesome abilities you can get from this mitica headhunter. i am currently using it in level 3 soon when i get one more then i will make it level 4 to unlock its piercing ability.

LEAGUE UNLOCKED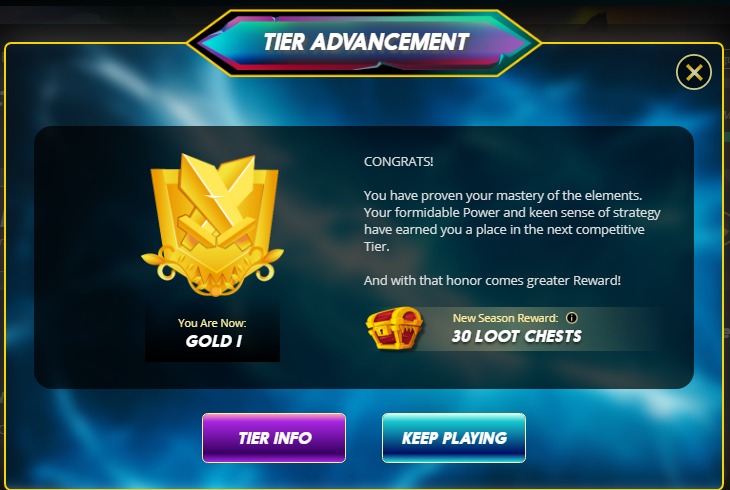 Finally just reached to gold 1 league after a lot of battleing and i was trying from last two days but it was not possible even i tried yesterday after claiming the quest rewards but again i close the game. However, today when i completed the quest the rating was at 2400 so i did not quit today and played lots of battles then finally someone fled the field and that gave me 52+ so i reached to gold 1 league where i claimed the high quest reward for today and will got 30 loot chest at the end of this season. However, my target will be diamond 1 league soon i will try to reach the diamond 1 but before reaching there first i need to cross the birdge from gold to diamond.

QUEST REWARDS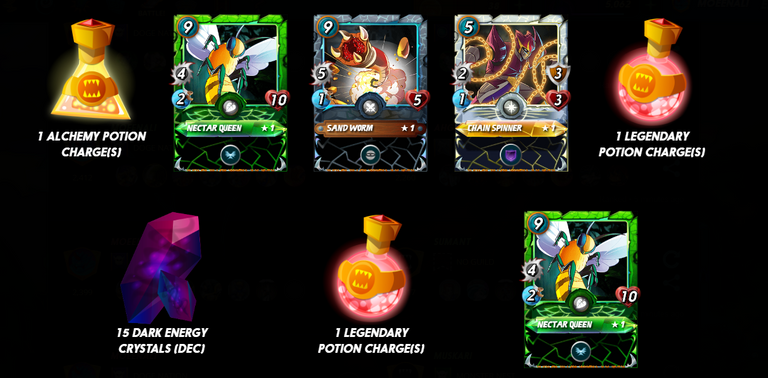 It was a quest with the life splinter so i skipped the life quest and got with the dragon splinter that i completed easily and got these rewards which are not so yummy but still these are free and even we can get the dec tokens by playing battles like round about some players getting 30+ and some 50+ with their decks including gold cards, alpha card and guild etc.


All images are from the Splinterlands website

If you are new to this game then signup here to play the game click here for signup
---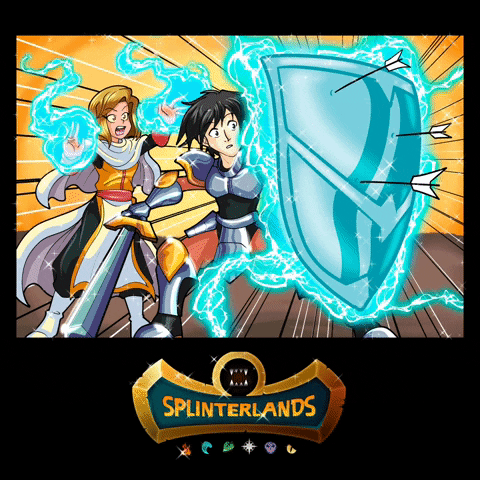 ---
Thanks For visiting my Blog
Best Regards @moeenali