Hello Hive Community and all Friends!
Its me moeenali here again with a new post in which i am going to talk and explore the new card with you guys the ANT MINERS from the Fire family and also will be share the reward cards that i got today from the quest.
ANT MINERS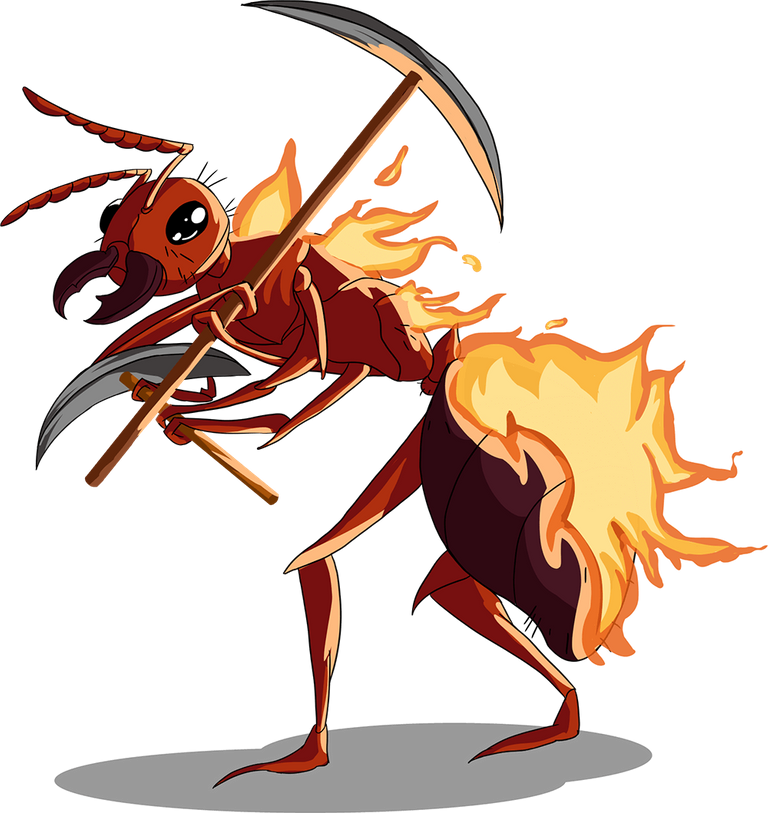 Kobolds have long been considered the most skilled miners in the land. Their small stature and inherent bravery allows them to squeeze into small and risky spaces, and they are very good with tools. Recently however, the Kobolds have apparently dug too deep into the crust beneath the Molten MountainsRead Full Story
What you guys think about this little ant miners seems a like a perfect miner of the DEC tokens lol.. So the abilities of this monster is just awesome like you can use it in low mana leagues to give increase its own life by gaining one life each round by scavenging ability and also will not take maximum damage from the melee attack monsters because of its active shield ability that you can get at level 6. However, better to use it in the equalizer ruleset where the life of this monster will increase and then it will start growing by its scavenging ability.

MARKET AND ABILITIES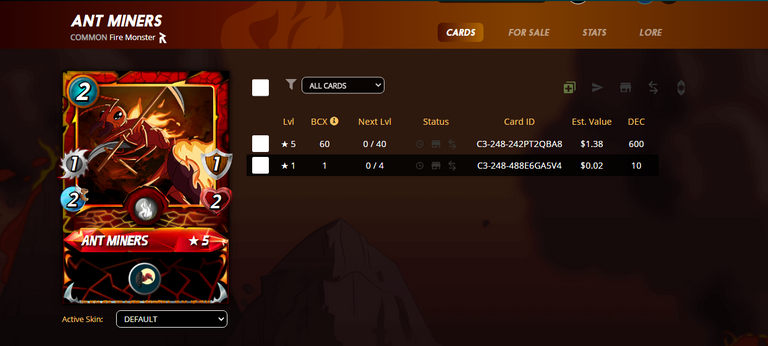 Well, here you can see the price of this monster like i just made it level 5 by combining 60 BCX cards of ant miners and got a single card in the form of level 5 with some abilities like i got only one ability the armor addition with increasing one life at levele soon the next ability of shield will be unlock. Let's talk about the market price of this monster like i got 60 BCX worth of $1.38 by completing quest, season end rewards so this is a good return of investment not only in this but also the daily dec earning that is round about you can get 200 plus dec tokens daily with some cards and also some max account with gold and alpha card holders are getting in thousands per day and 100+ dec by playing a single game.

QUEST REWARDS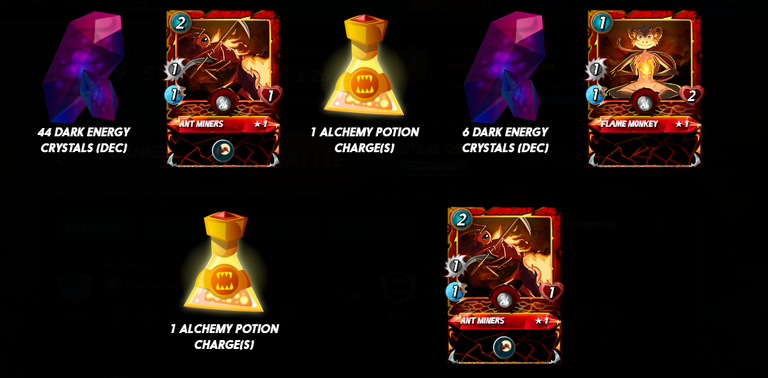 It was an easy quest today with the neautal splinter means that need to win 3 battles without using the neutral monsters like furious chicken, creeping ozee and the gobline mech etc so i did not change the quest to new because the neutral one is easy where you need to win 3 battles and also can choose your favorite splinter so after completing the quest i got these rewards including two ant miners and one flame monkey all the cards are from the fire family along with two loot chest for potions and dec tokens each.


All images are from the Splinterlands website

If you are new to this game then signup here to play the game click here for signup
---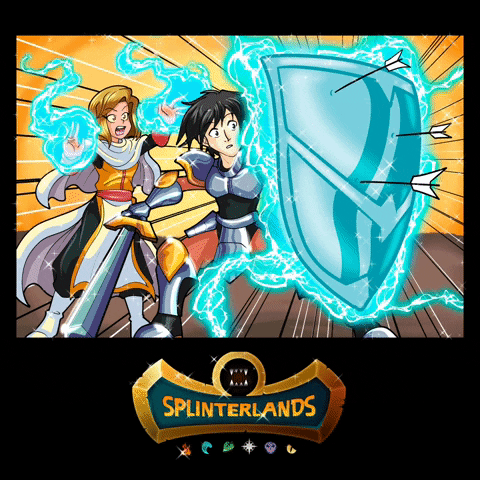 ---
Thanks For visiting my Blog
Best Regards @moeenali