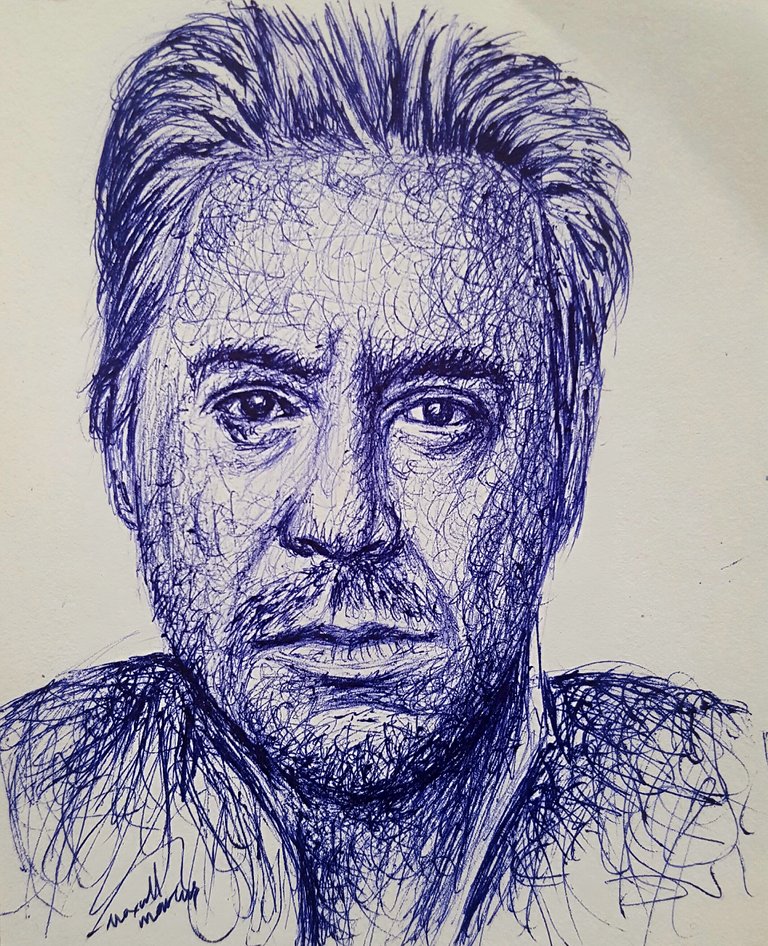 Hello everyone!
Again, I share with you my new art work. It's a sketch of the man behind the I high-tech armoured suit, Tony Stark. His real name is Robert Downey. He is an American actor and film producer.
He used his suit with his powers to fight against evil forces to save the world. He also featured in "The Avengers" as one of the superhero team.
The portrait was done with a blue ballpoint pen on a cardboard paper. I used scribble technique to create this piece. Below are some shots I took while drawing it.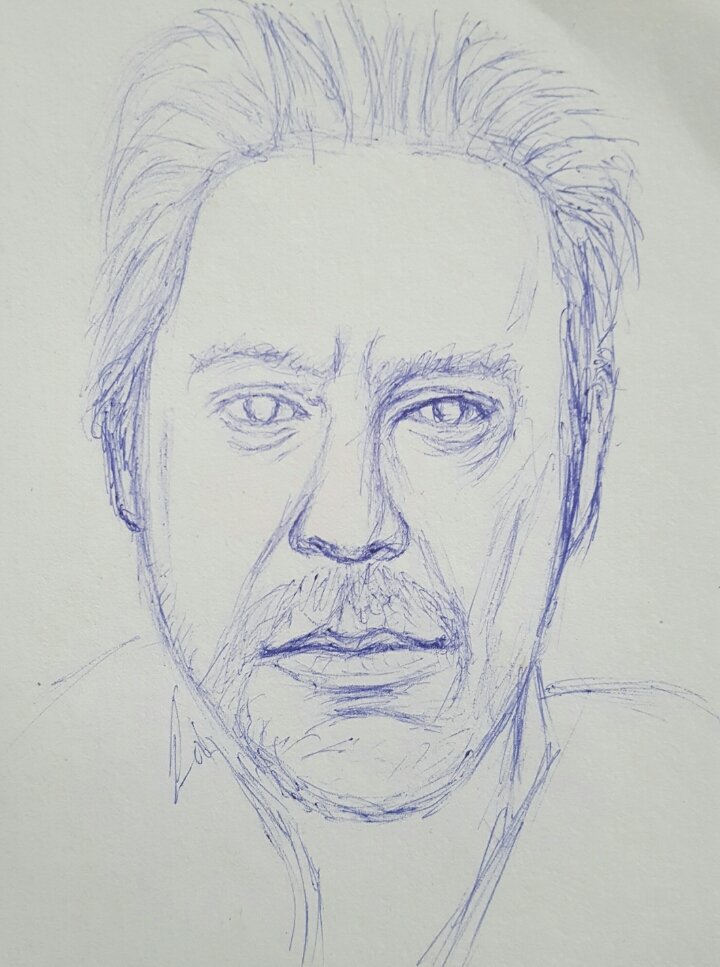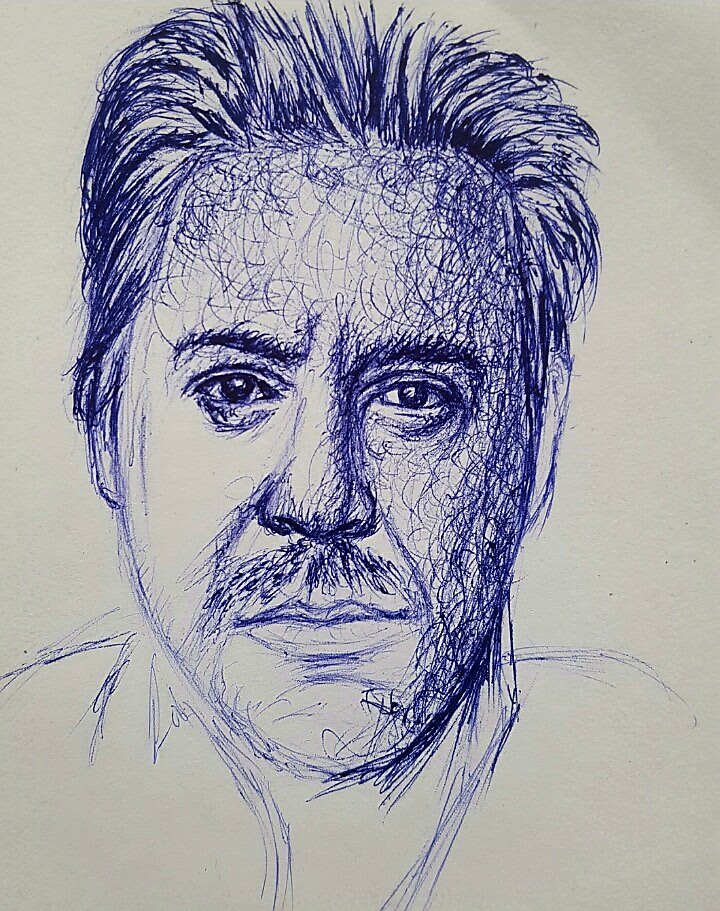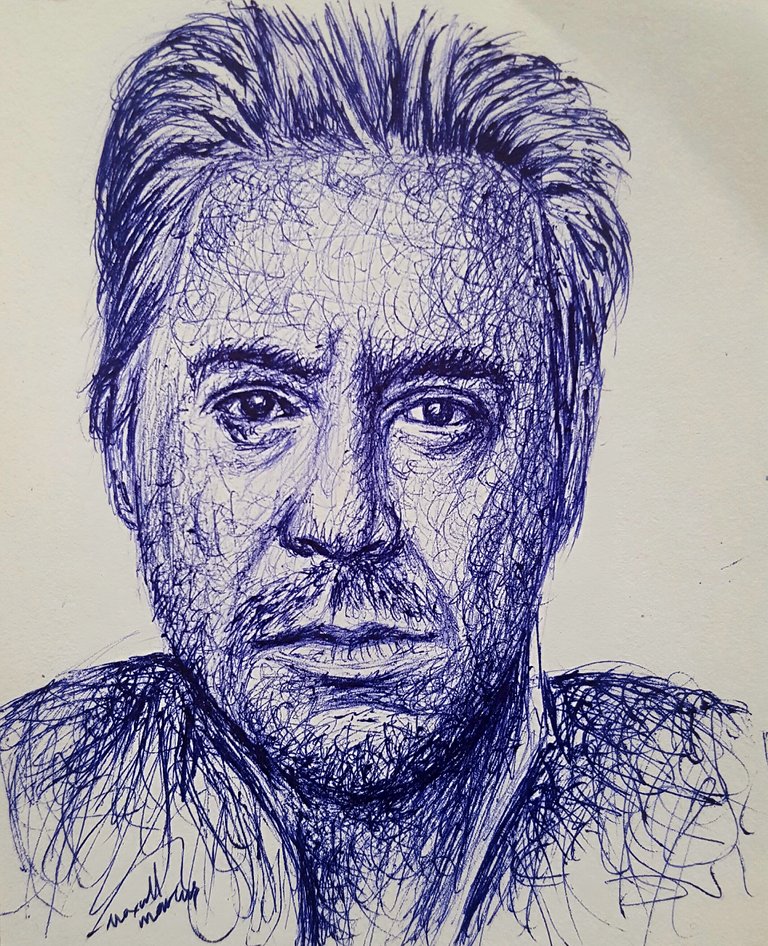 Thank you.