Feeling sleepy - Cat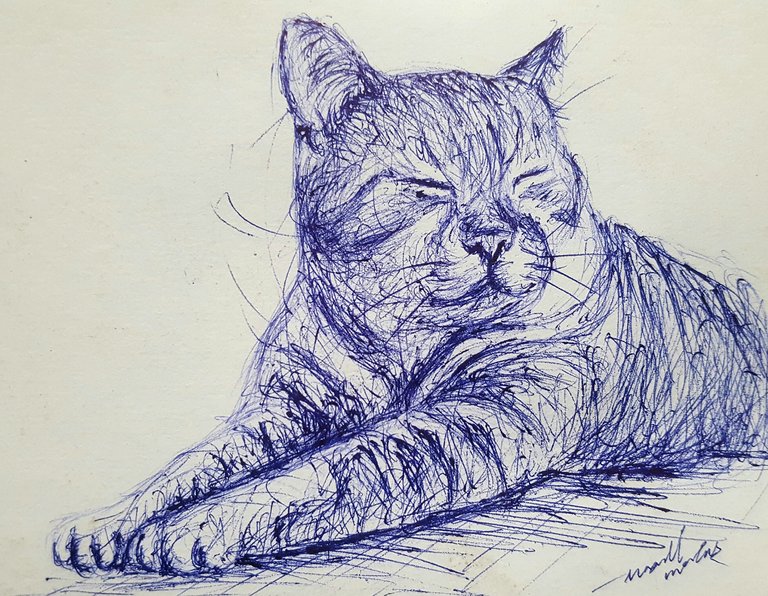 I guess it's been a while I made a drawing of a cat. Today, I decided to do one. So here, I present to you my new artwork of a cat lying on a ground with his eyes closed. Looks like he is feeling sleepy. Despite that, he is definitely gonna be at alert to prevent any intruder that comes around.
Those ears are at alert!😄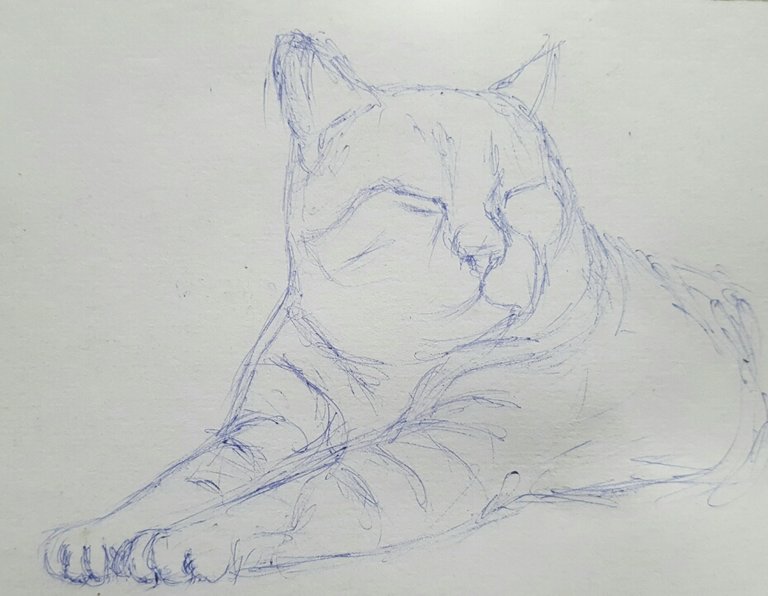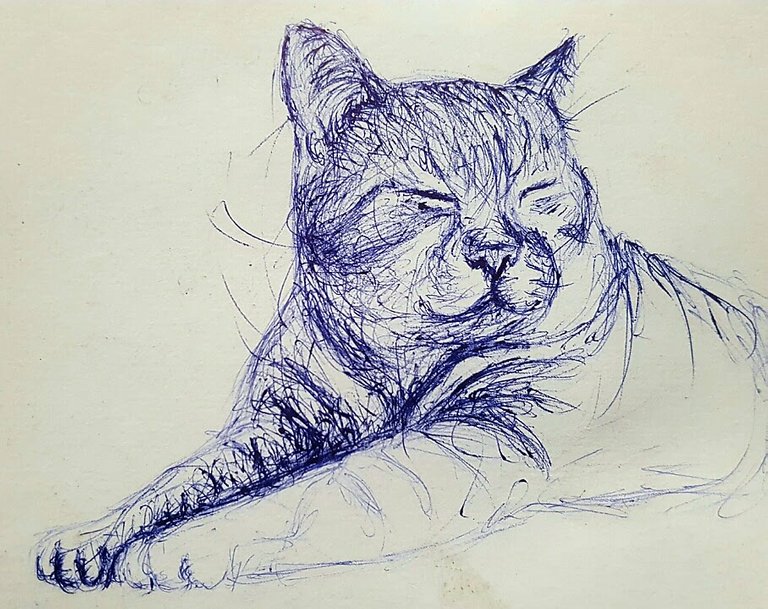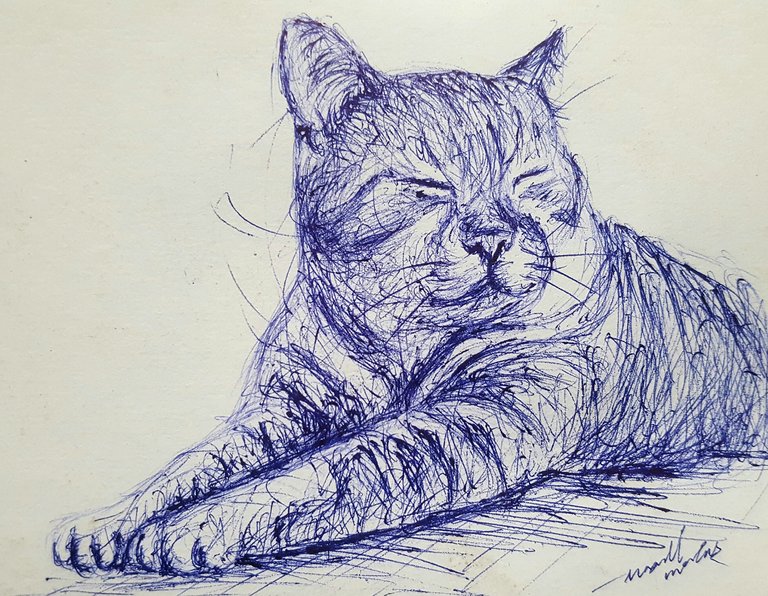 Thank you.
---
---