Portrait drawing with red ball point pen, posting after so long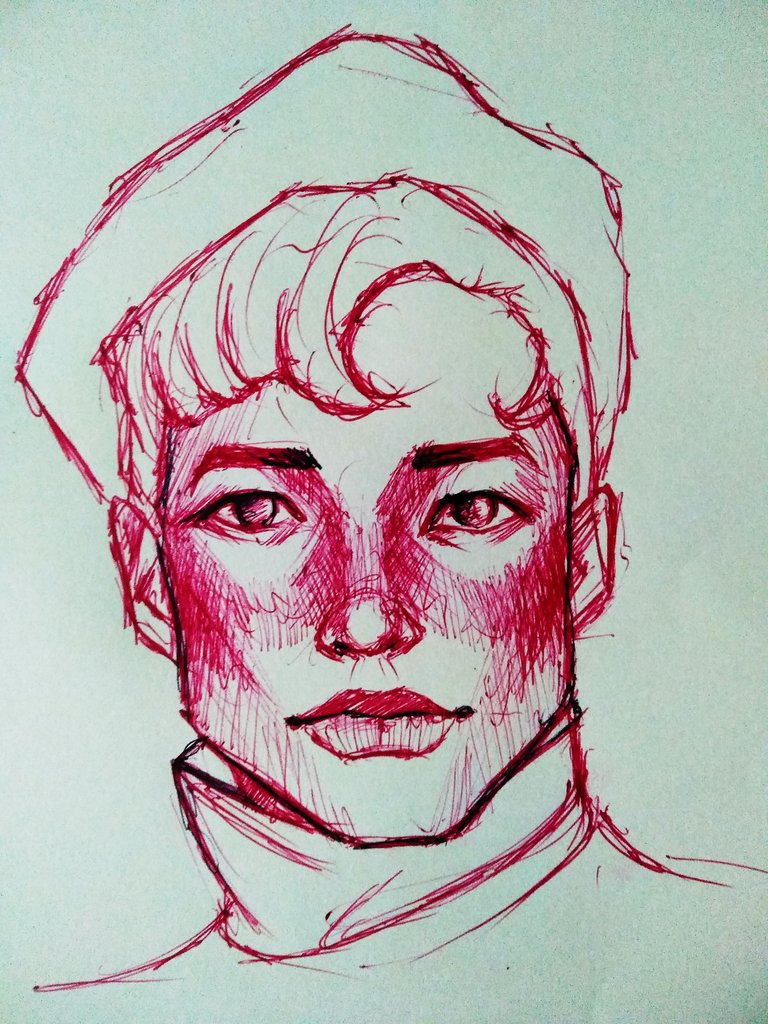 Hello everyone, i haven't posted in so long because for the past two weeks i have been really sick. i had no idea fever could feel so bad. i basically slept for a whole week. i am still a little sick but getting better slowly.
So now i am finally able to sit at my computer and do things. and so sharing another portrait work.
here are some process shots: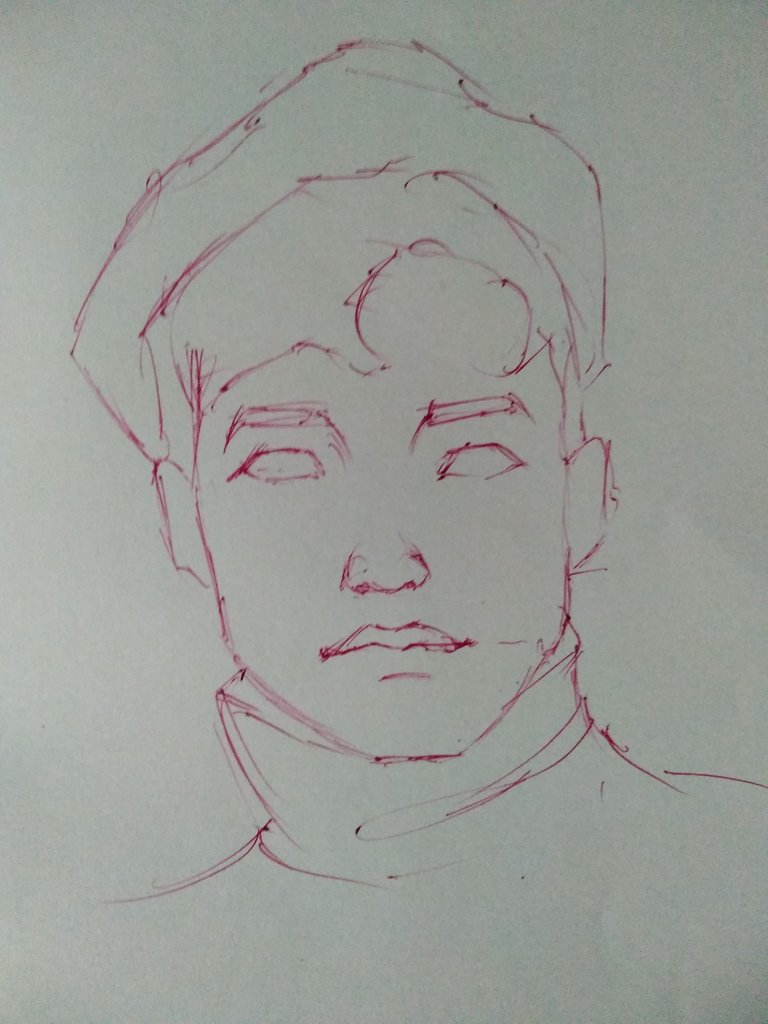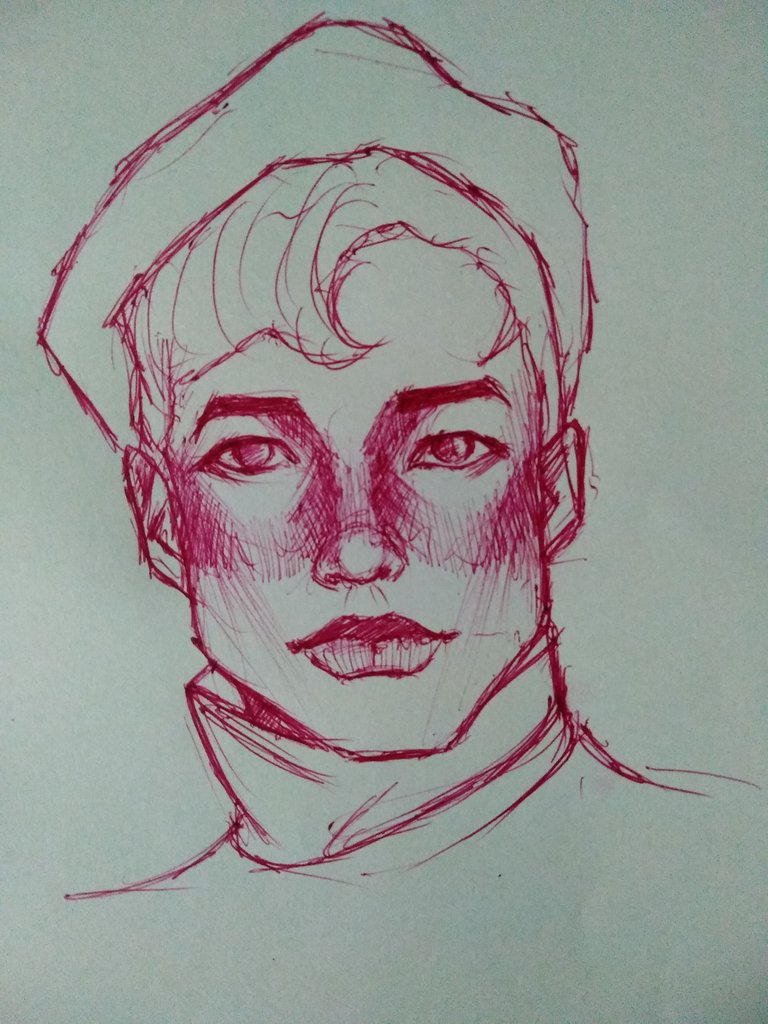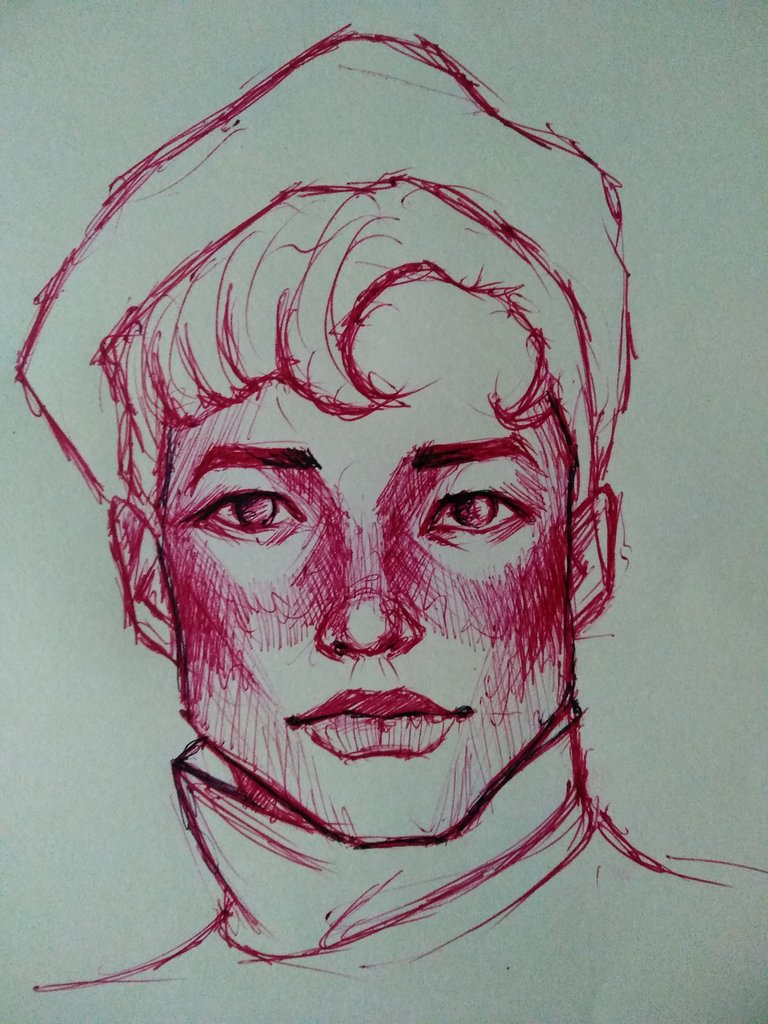 Reference image used for this drawing.
---
---