Portrait drawing with red and black ball point pen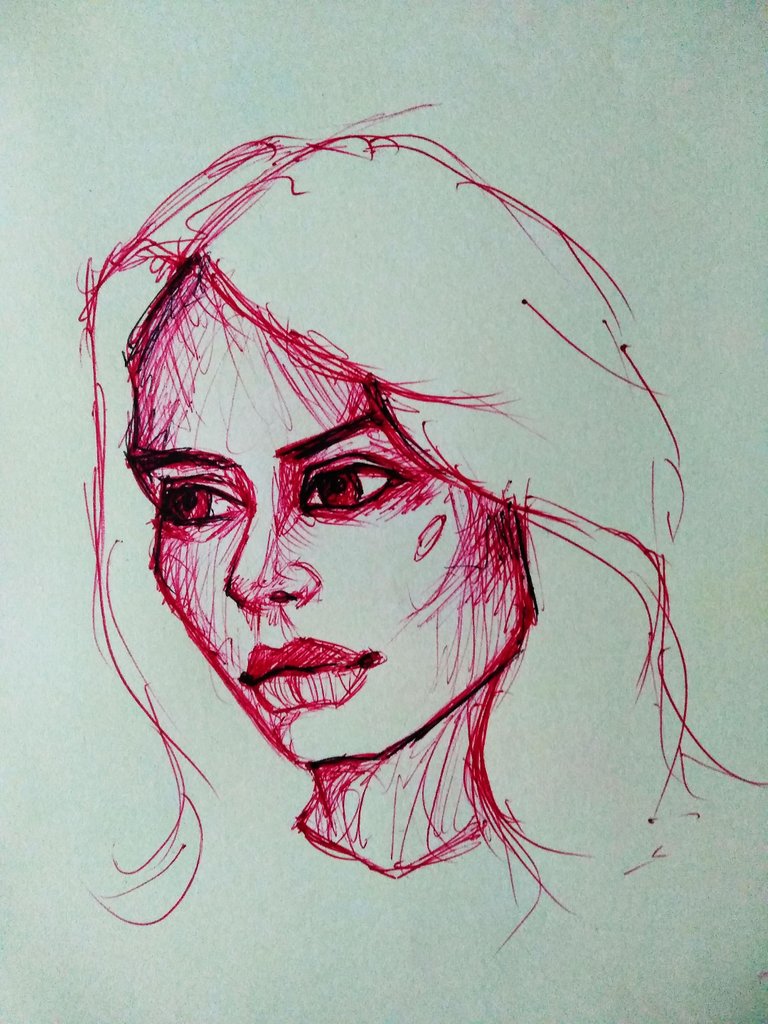 I didn't post for a while because my fever went really high and this past few hours were kind of tough. i don't remember the last time i had fever. so 103 degree fever felt really scary to me.
but i am feeling a lot better today.
and so i am able to sit at my desk again.
process shots of this drawing.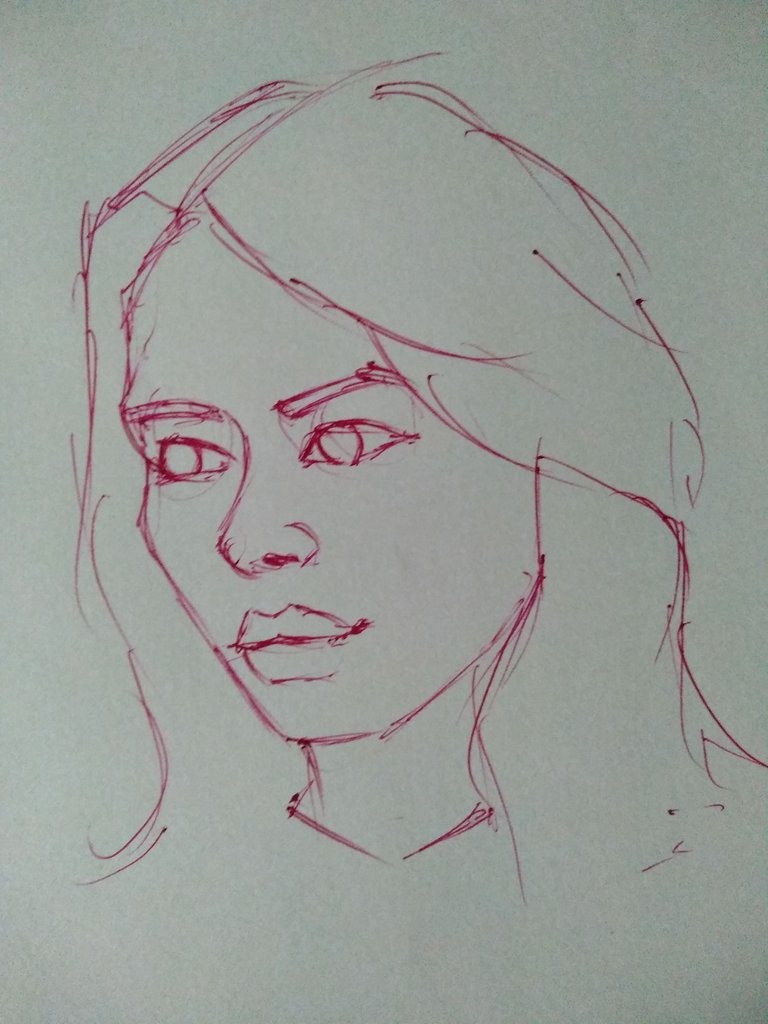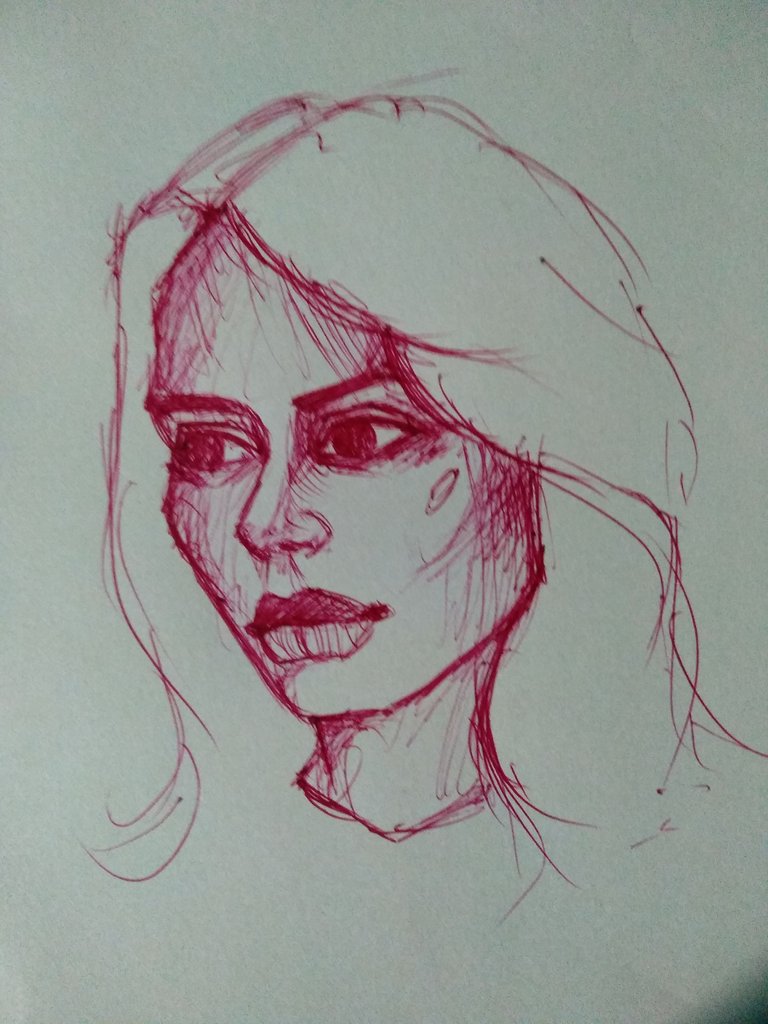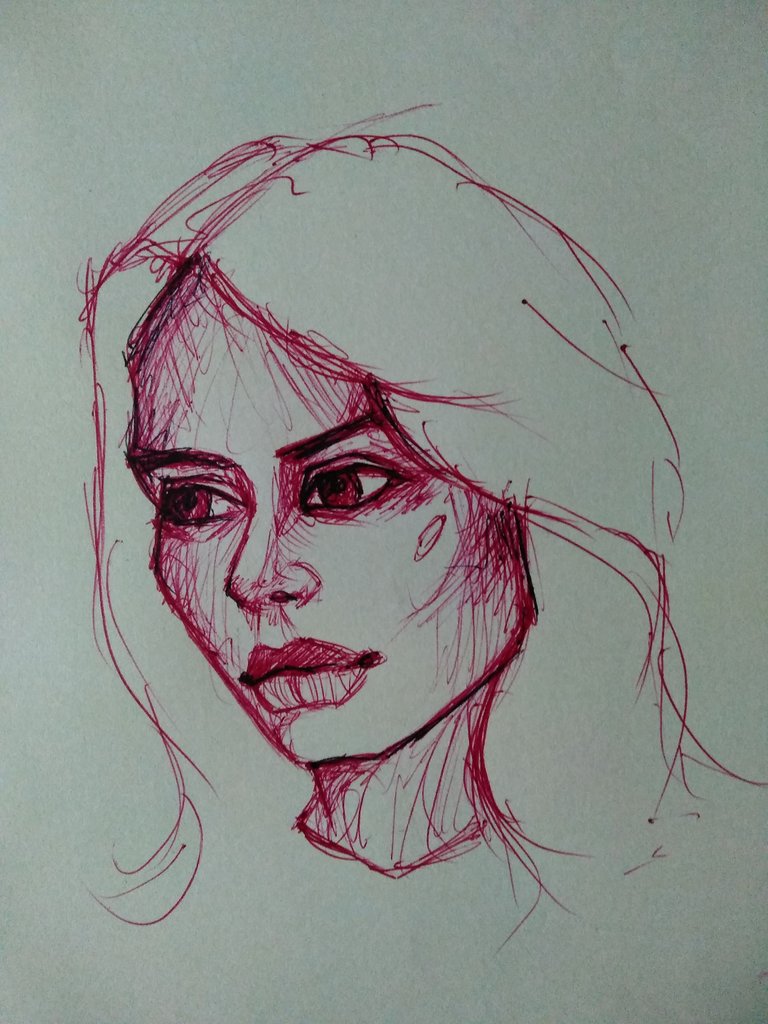 Reference image used for this drawing.
---
---