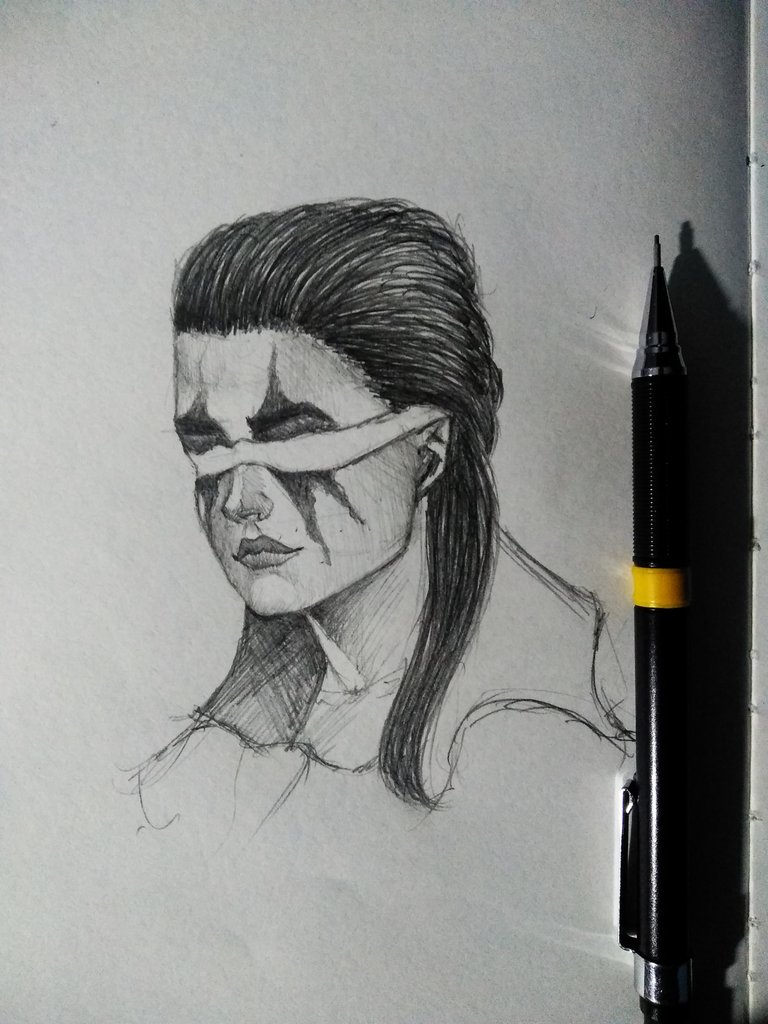 Hello everyone, i am here to share a new pencil portrait drawing with you all. I have done a half blind girl before and this one might just be fully blind. Or she may be just wearing to that for some game.
You decided which it is.
Here are some process shots: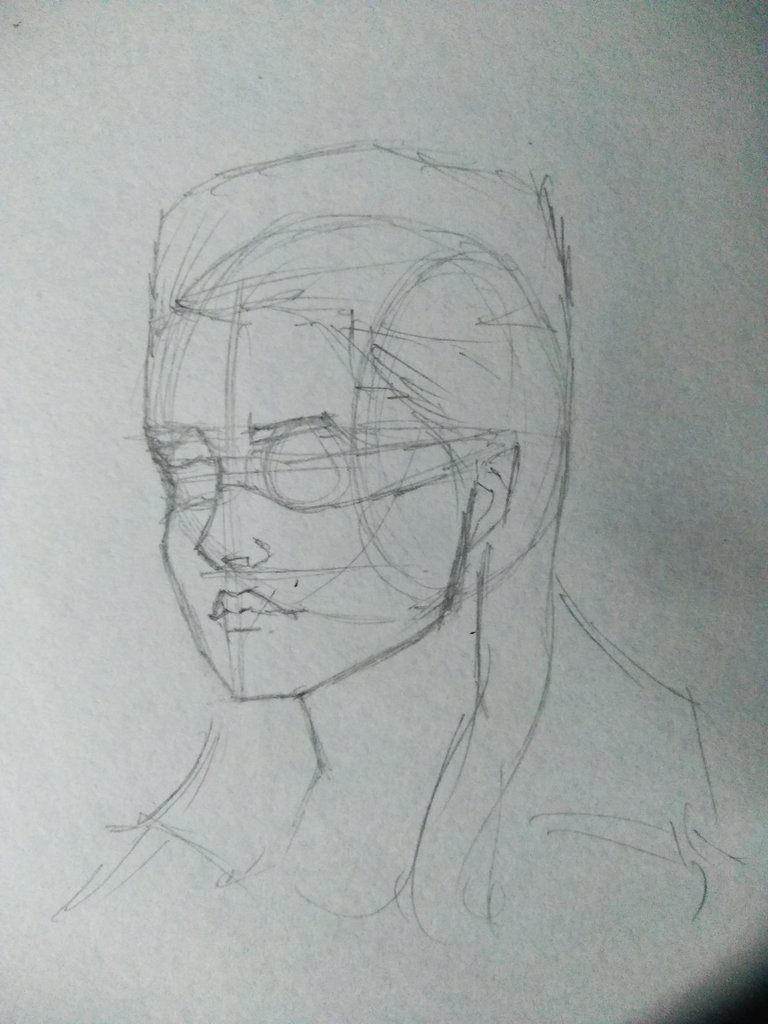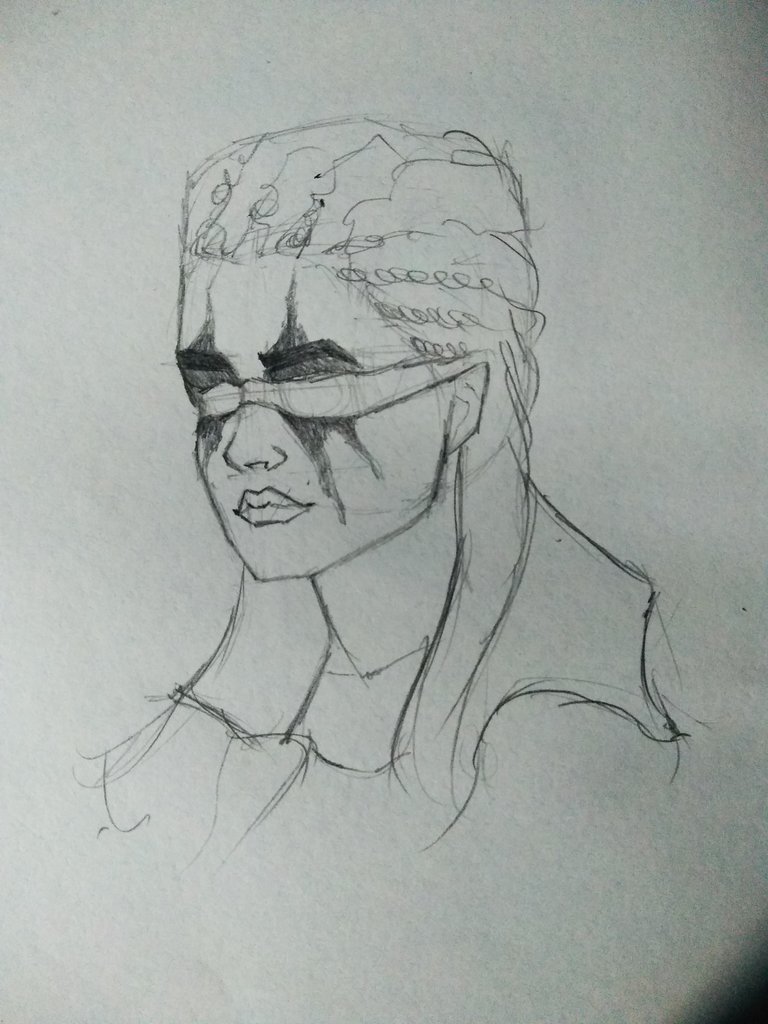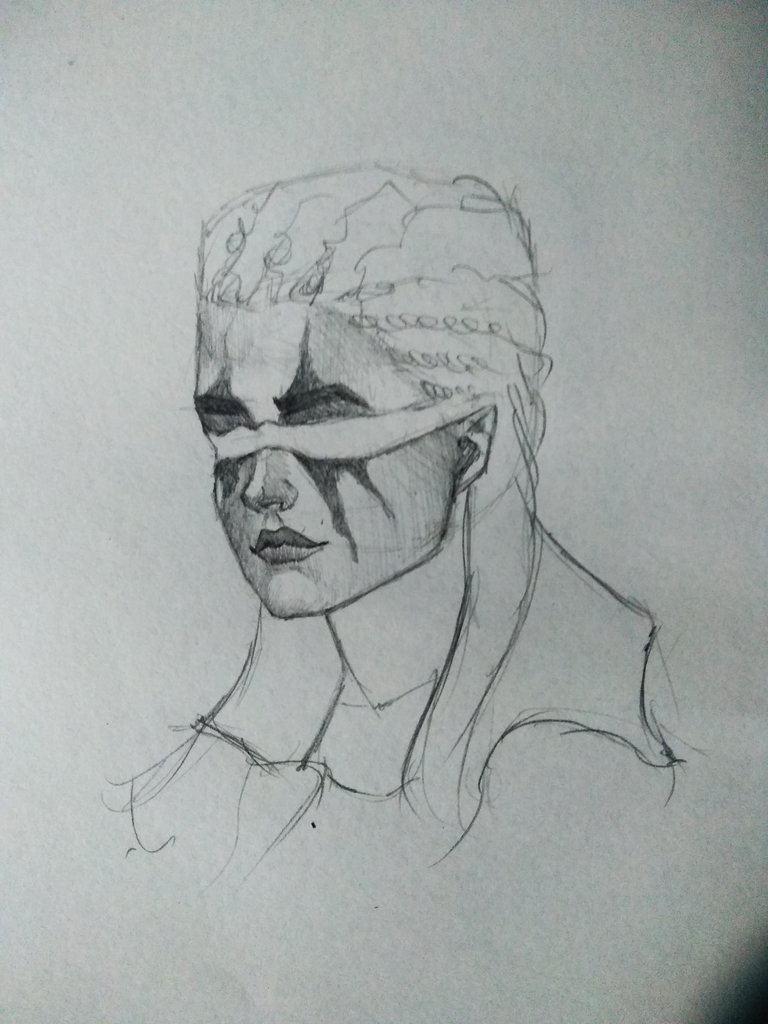 Reference image used for this drawing.