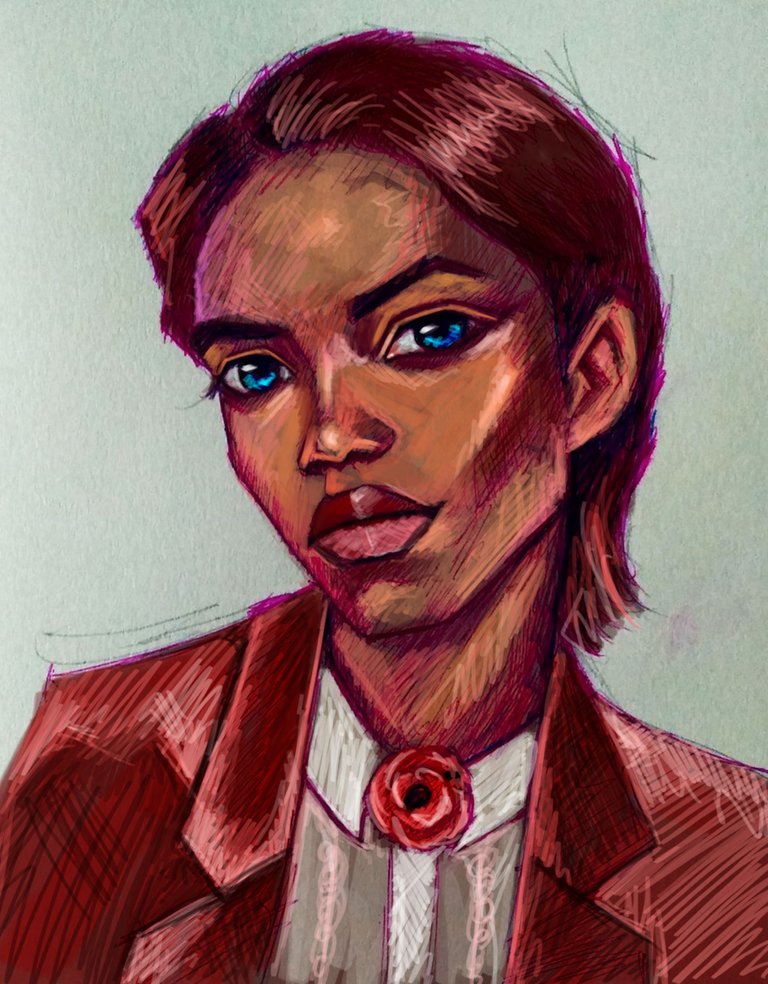 Hello everyone, i am here to share a new portrait painting with digital color on top of ball point pen drawing. I am experimenting with new method of digital painting, instead of all smooth color i use the digital brush as a pencil or pen and use cross hatching to color the drawing.
It takes a little more time than regular way but it creates a completely different texture in the drawing.
Here are some process shots: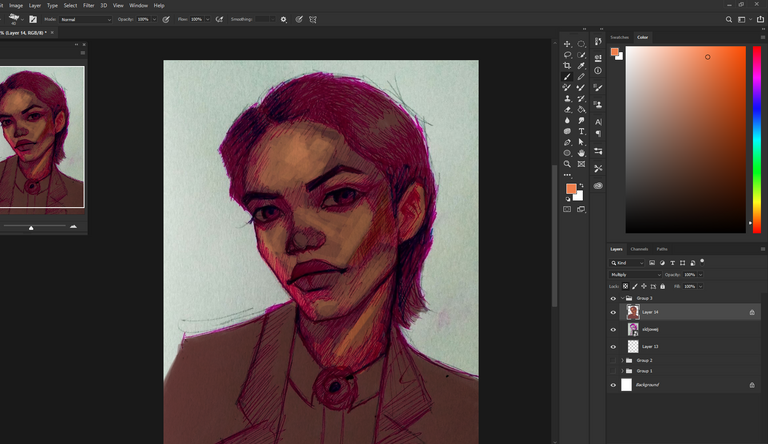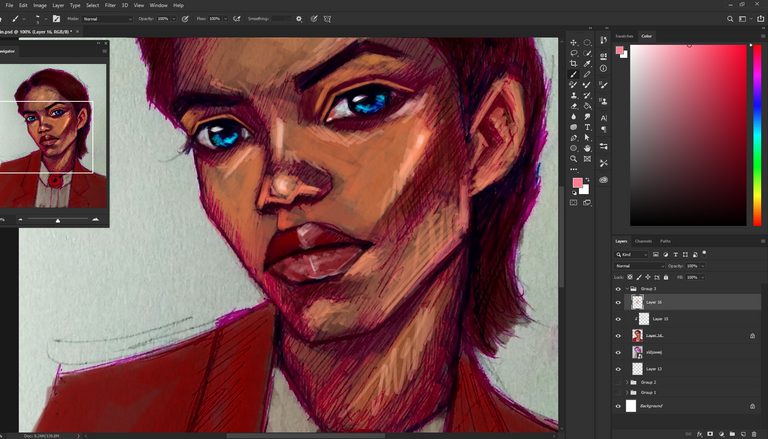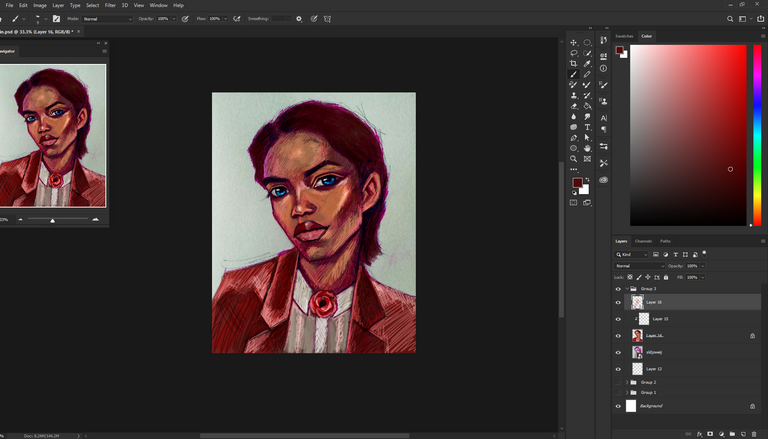 Reference image used for this drawing.