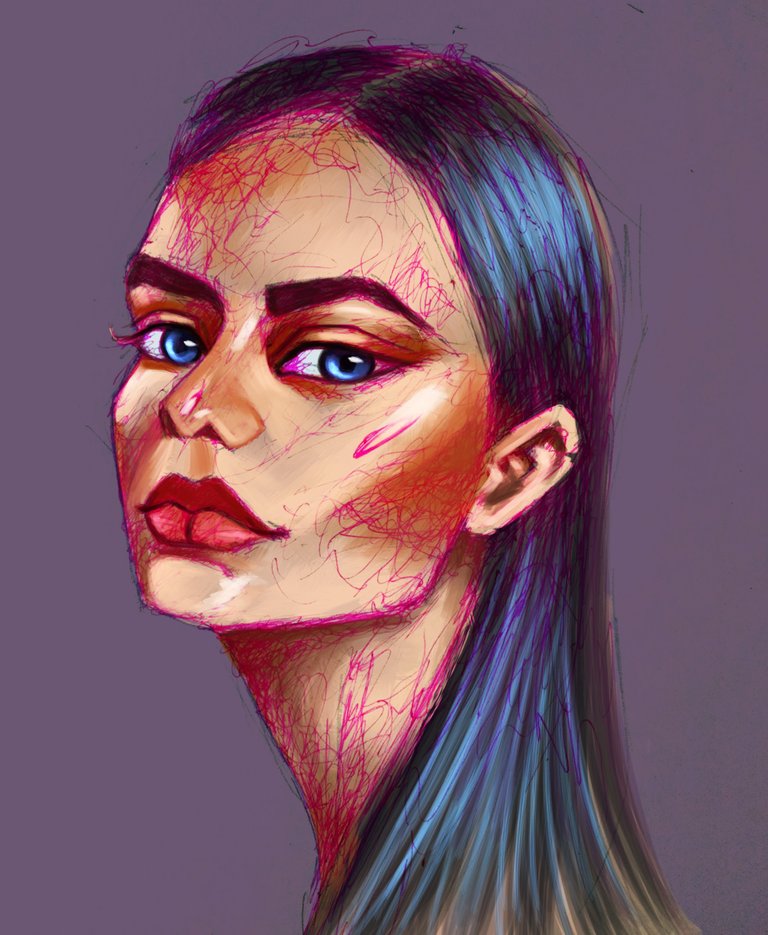 Hello everyone, i am very excited to share my new digital portrait painting with you all. So, this is the first one in pink color that i colorized in photoshop.
I realized its a little harder to paint on pink color rather than blue color. When i set blue colored image with multiply color mode it sort of blends and the extra color mixes perfectly. But this pink color wasn't multiplying properly. It sort of looks brighter even with multiply mode.
However, even though coloring it was a little difficult i was more than satisfied with the result...
To me, it looks very nice. Specially i love the hair color. Those ball point strokes really adds a nice look to it.
Let me know your thoughts about this drawing in the comments...
Here are some process shots: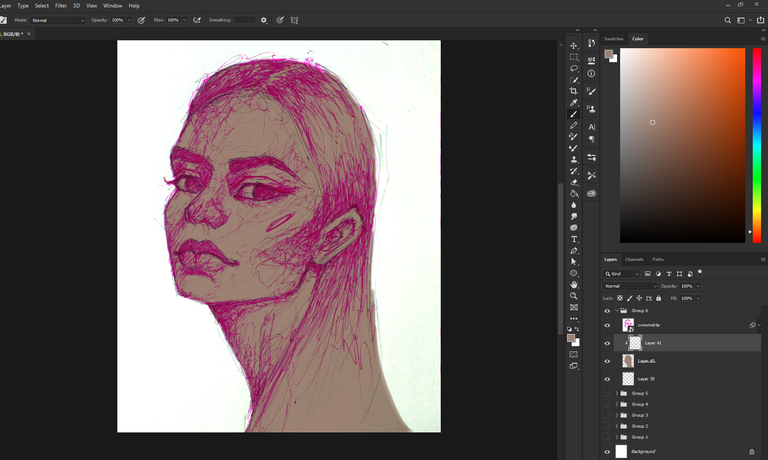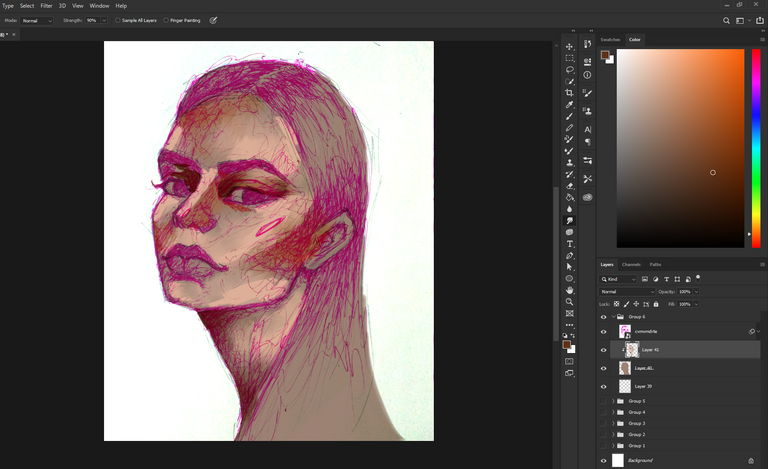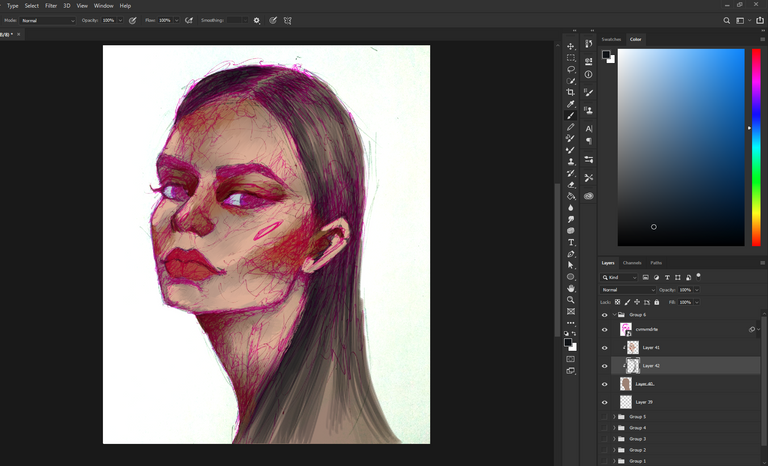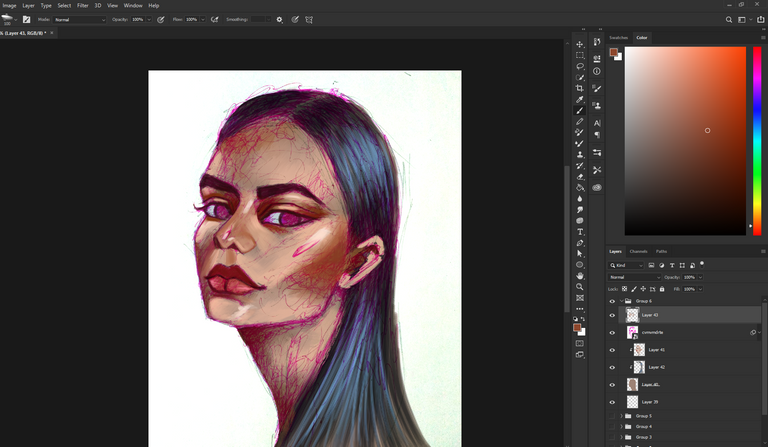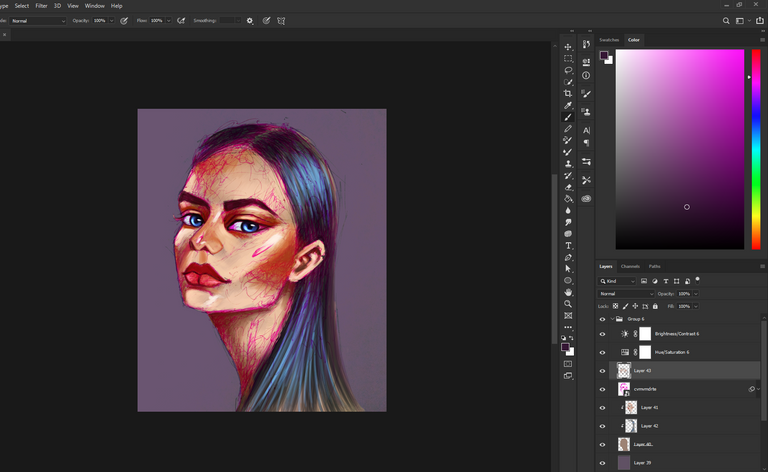 Reference image used for this drawing.