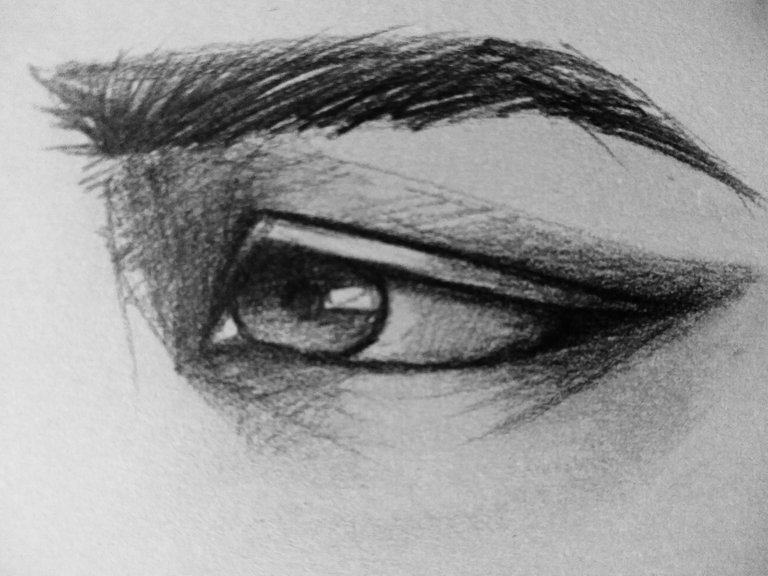 Hello everyone, i am here to share a new drawing today. I haven't done this kind of smooth shaded drawings so so long, like in almost a year.
They just takes too long and i have lost my patient.
I was only able to do this because it was just one single eye. I used to use so many different varieties of pencils, from hb to 10b. And specific kind of art paper.
Anyway this one is done in my brownish paper and i turned down the saturation completely for the first image.
Here are a few more of the shots of the drawing.