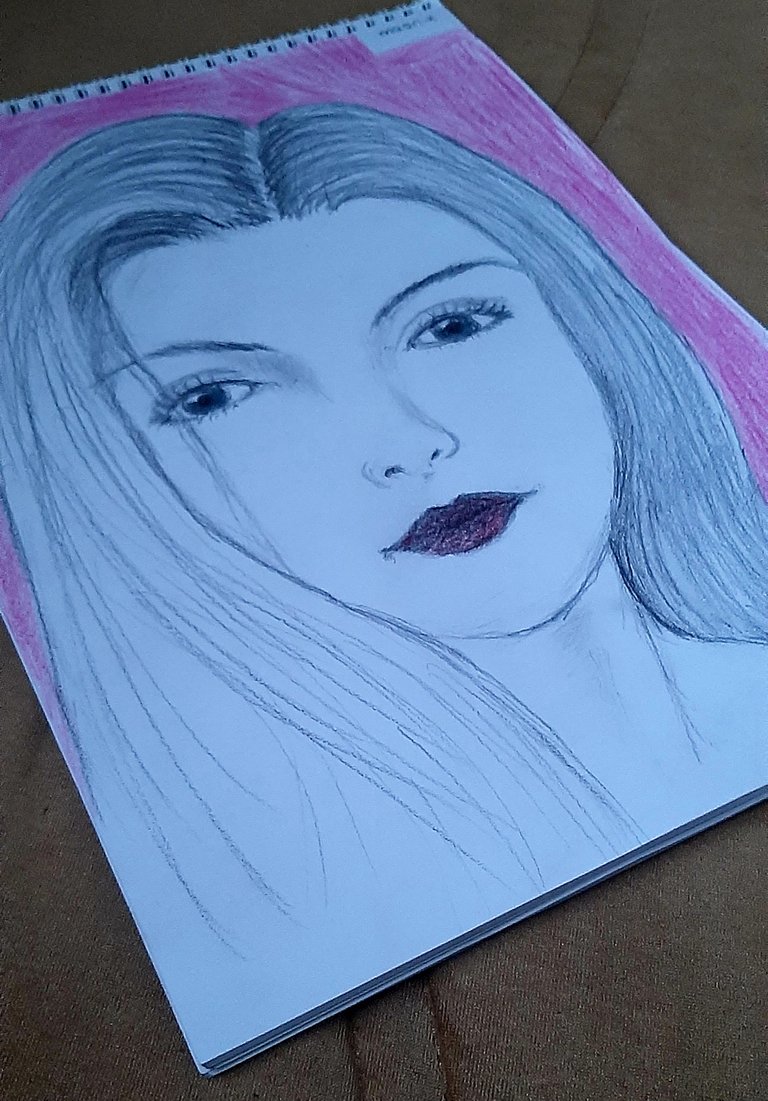 Hello Everyone,
Today I took a break from drawing fruit and decided to draw a random lady portrait. Sometimes it is necessary to do something different. The weather is pretty bad these days.
The weather is very cold and gloomy. It negatively affects the mood of the person.
I used black crayons in my drawing today. Actually, this is a bit risky. Because the crayons are not easily erased.
First I drew the portrait with black crayons. Then I painted the background with pink crayons. I hope you will like it.
Drawing Stages: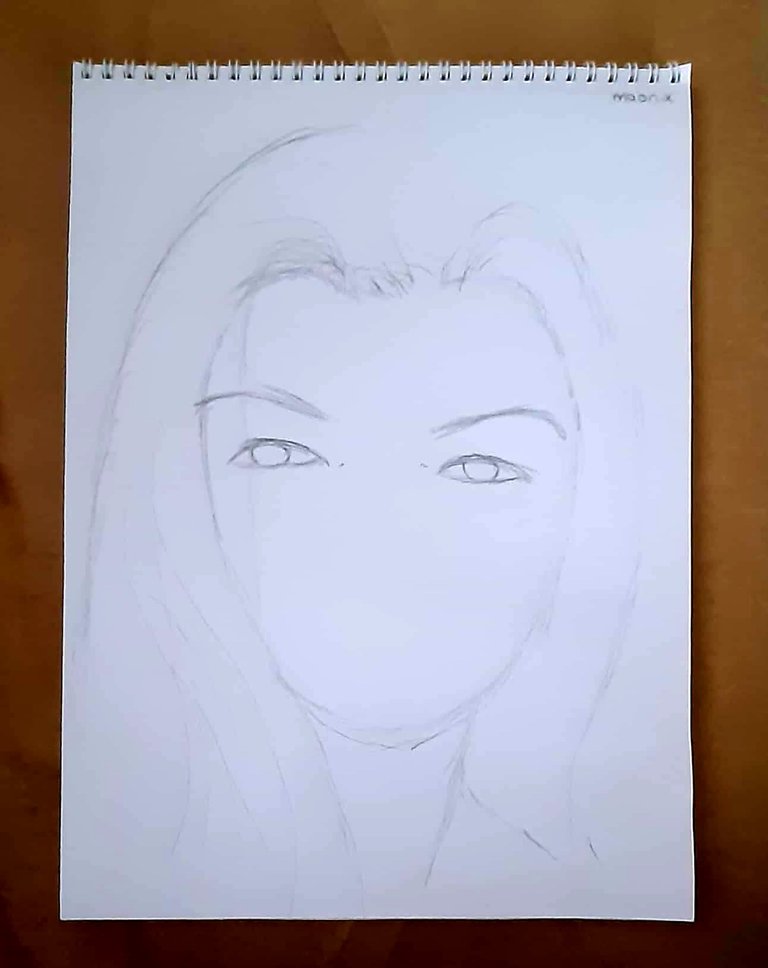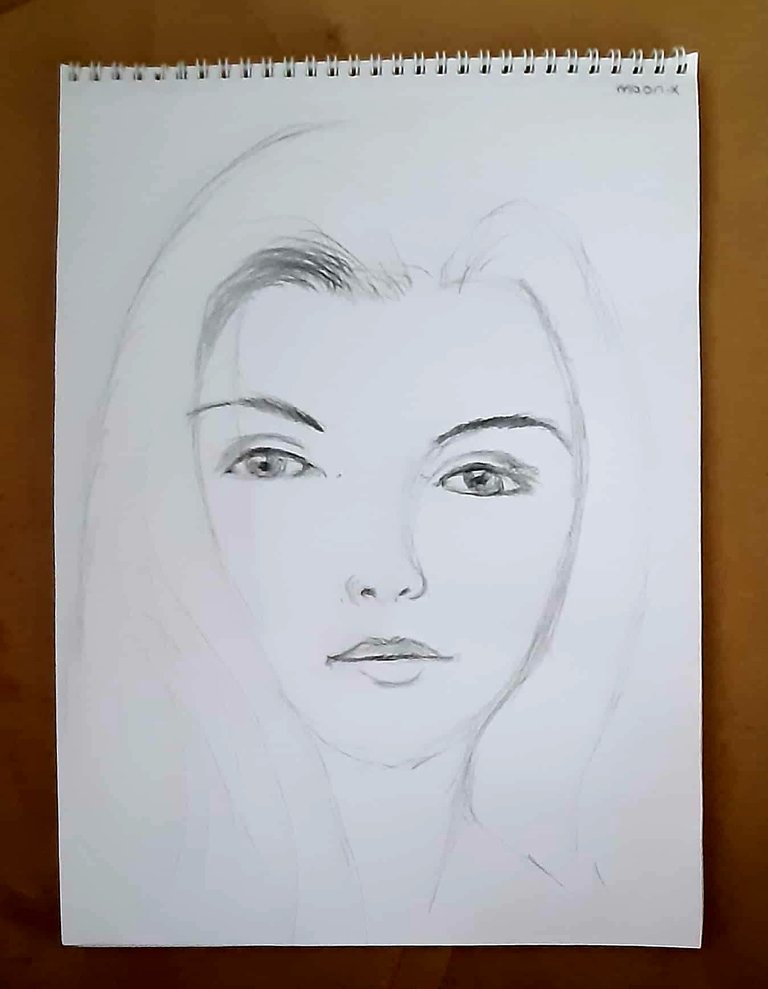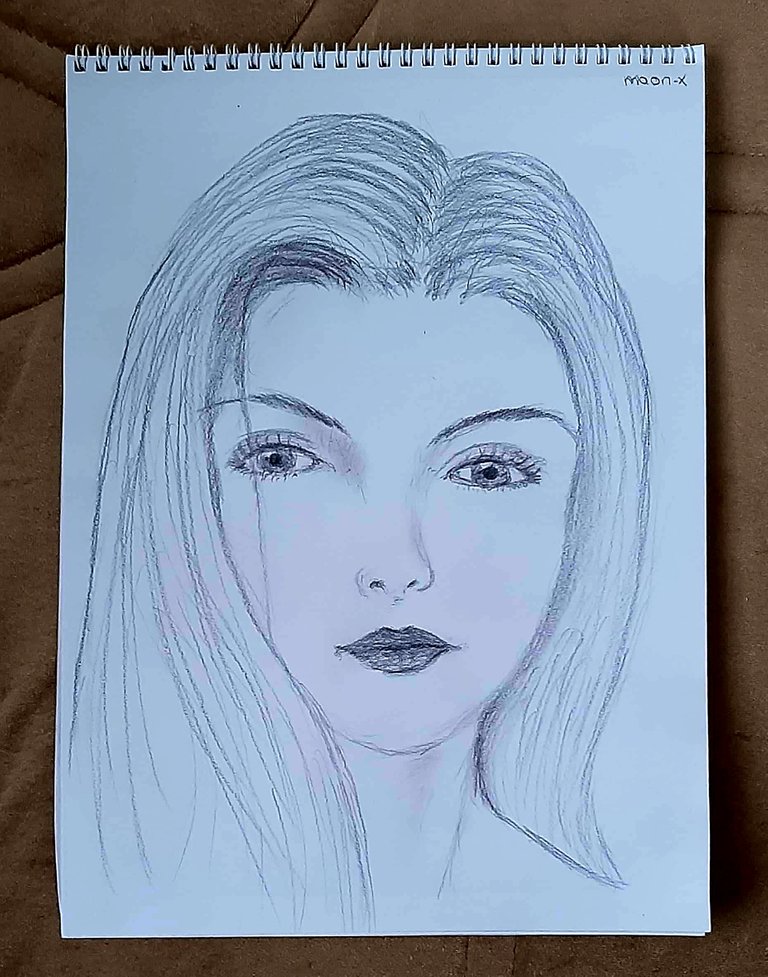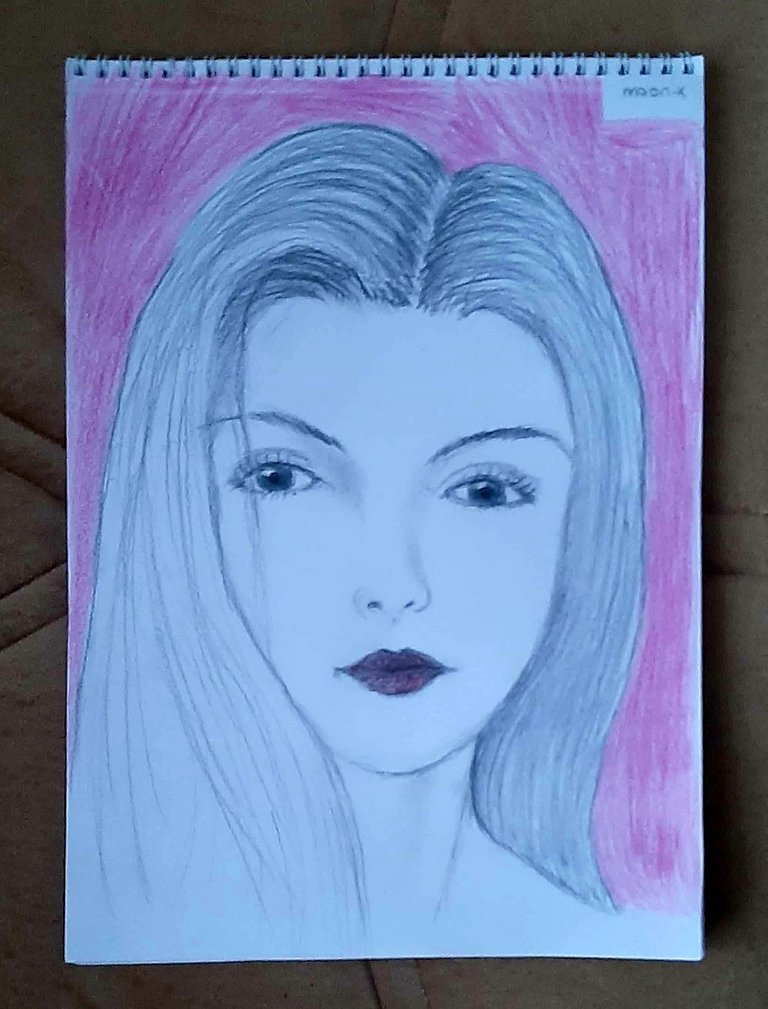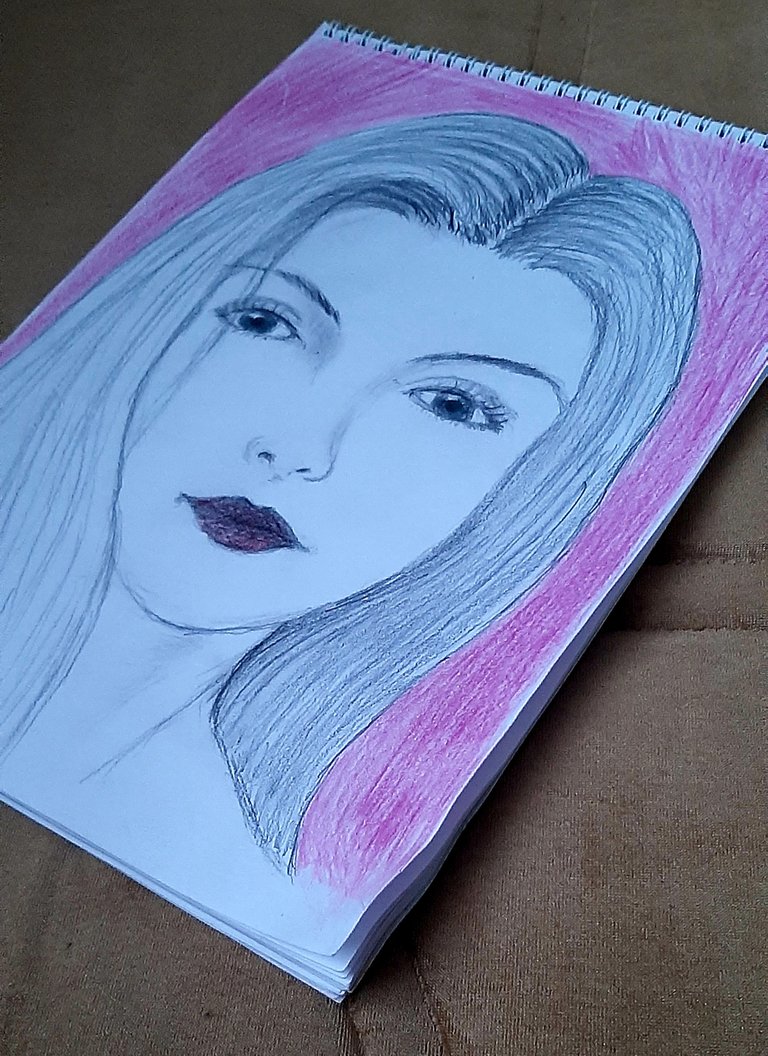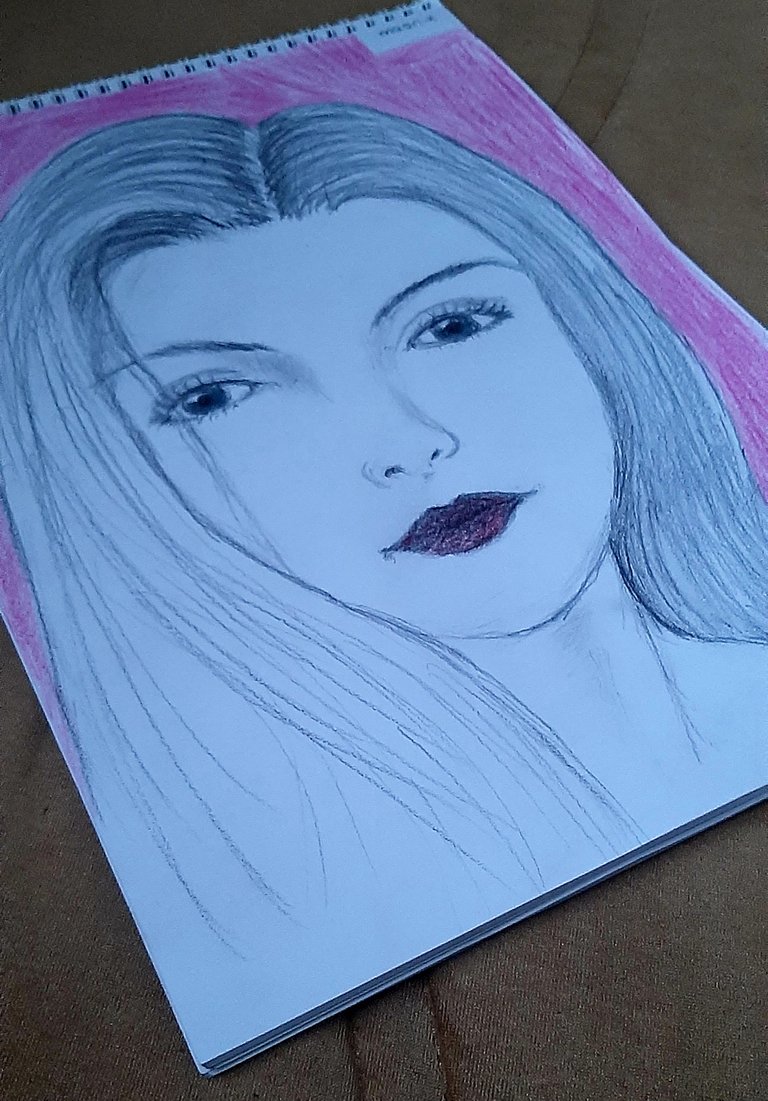 Hope to see you again in other drawings. I wish you all healthy and happy days. Goodbye.