Hello Hivers, today was a good day for me to make my mom feel special so I thought of making something special for her. Her name is Agatha. I tried to sketch something down today and her name popped up.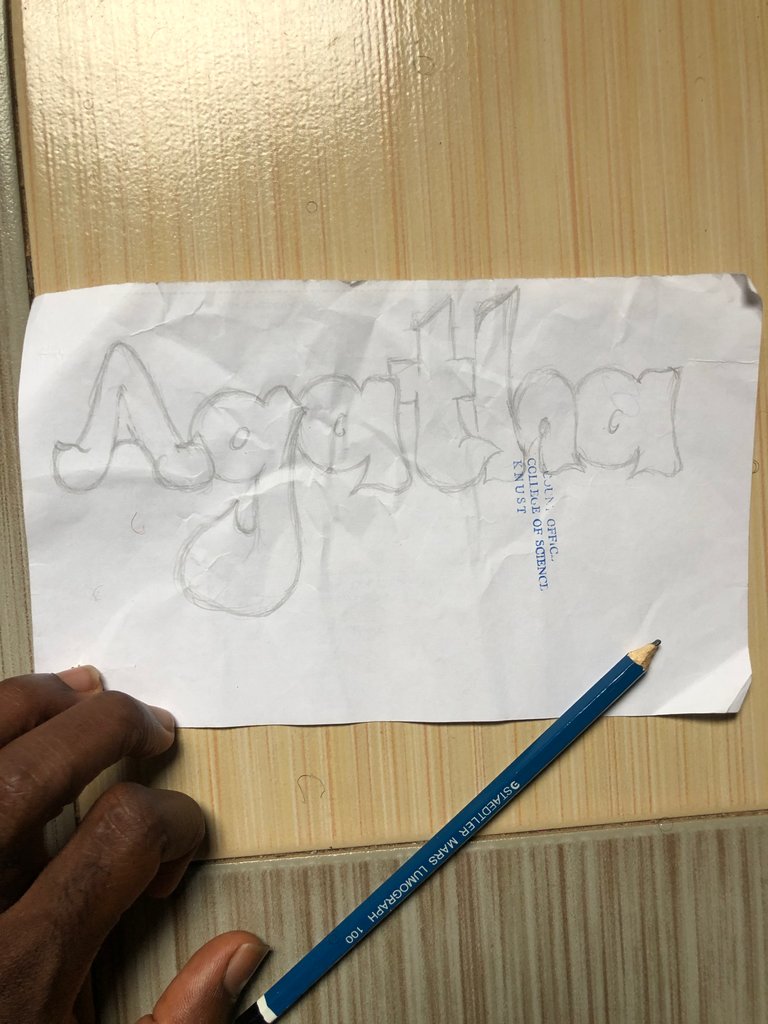 This was the rough sketch I did on a small sheet of paper.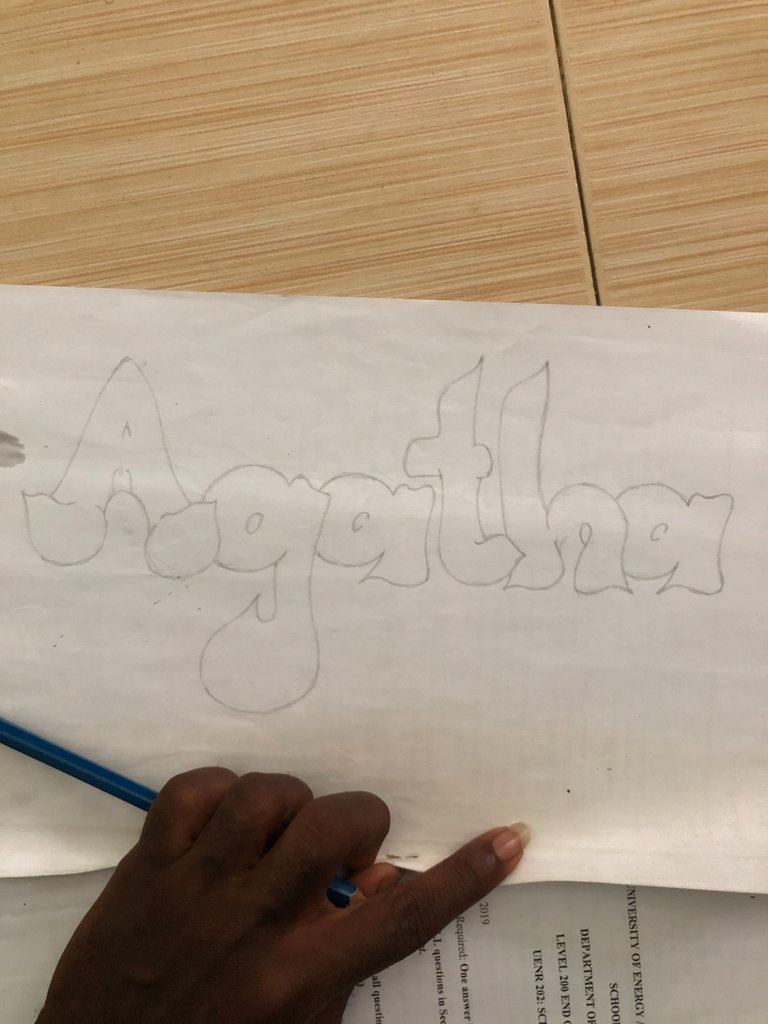 Later I decided to work on it more so I had to resketch it on a large paper.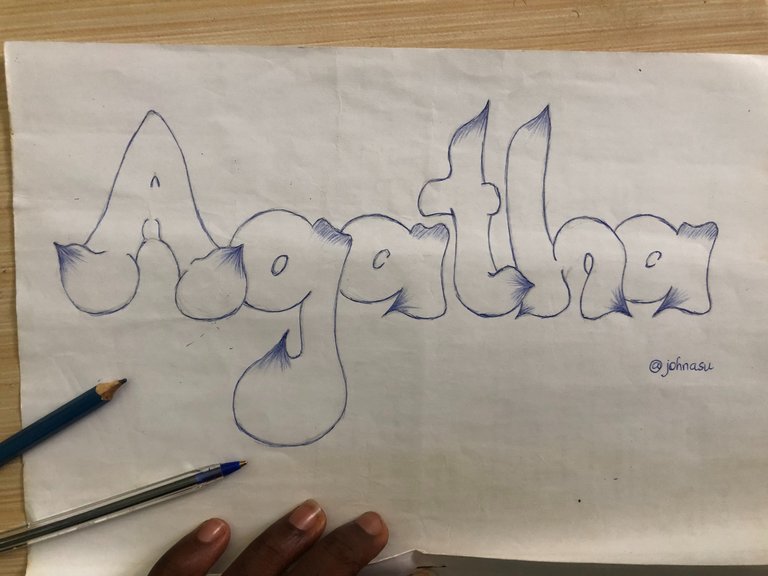 After having a good sketch I tried to add some finishing touches to it with my ball pen.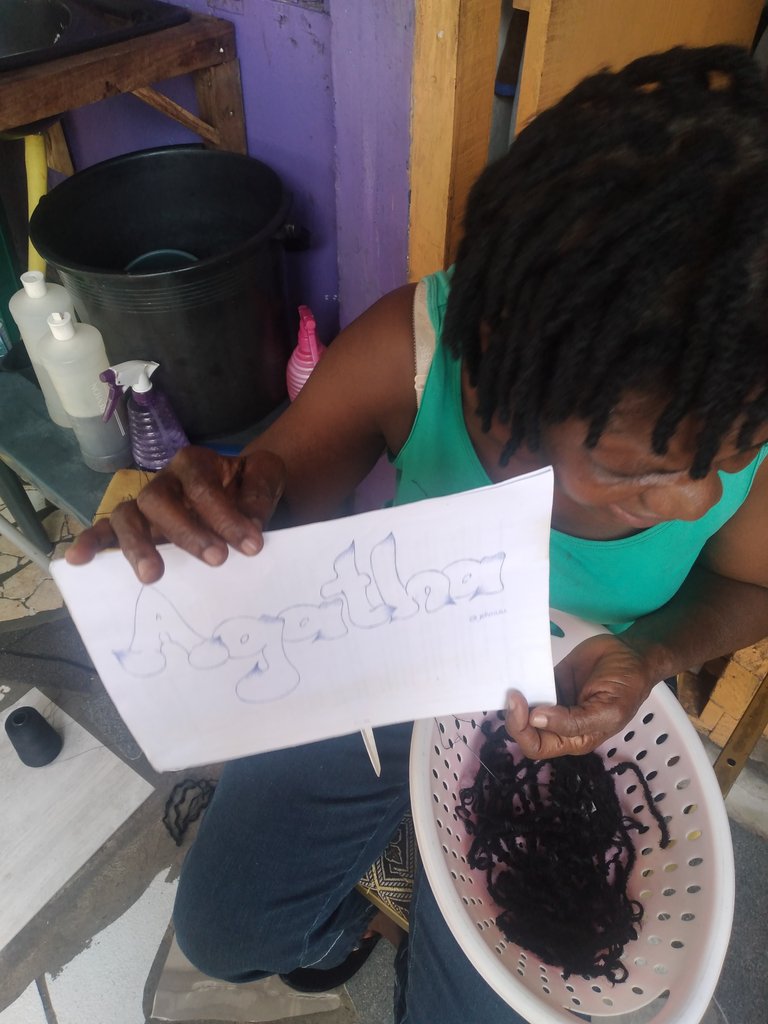 I went to her shop to surprise her with the sketch and she felt soo happy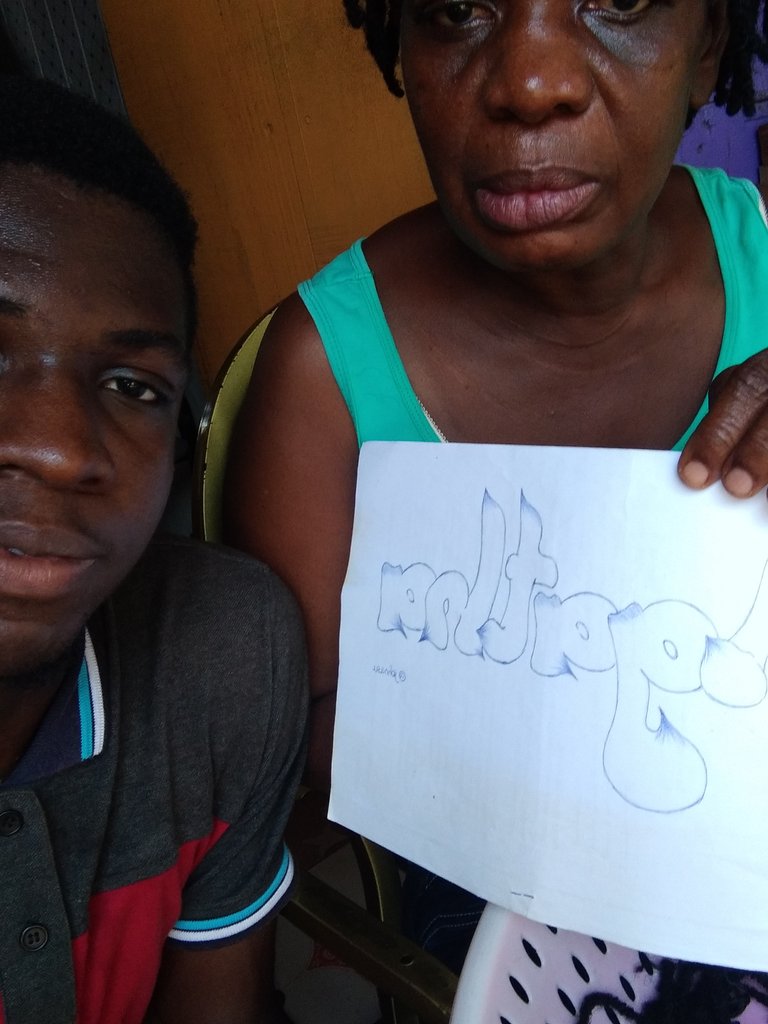 I took a selfie picture with her to show her how much I love her.
I wish I was good in art like I would have done more. haha