Ilustración fan-art Kakashi Hatake // Kakashi Hatake fan-art illustration. (Naruto)✍✍
Hola amigos de hive.
Hello friends of hive.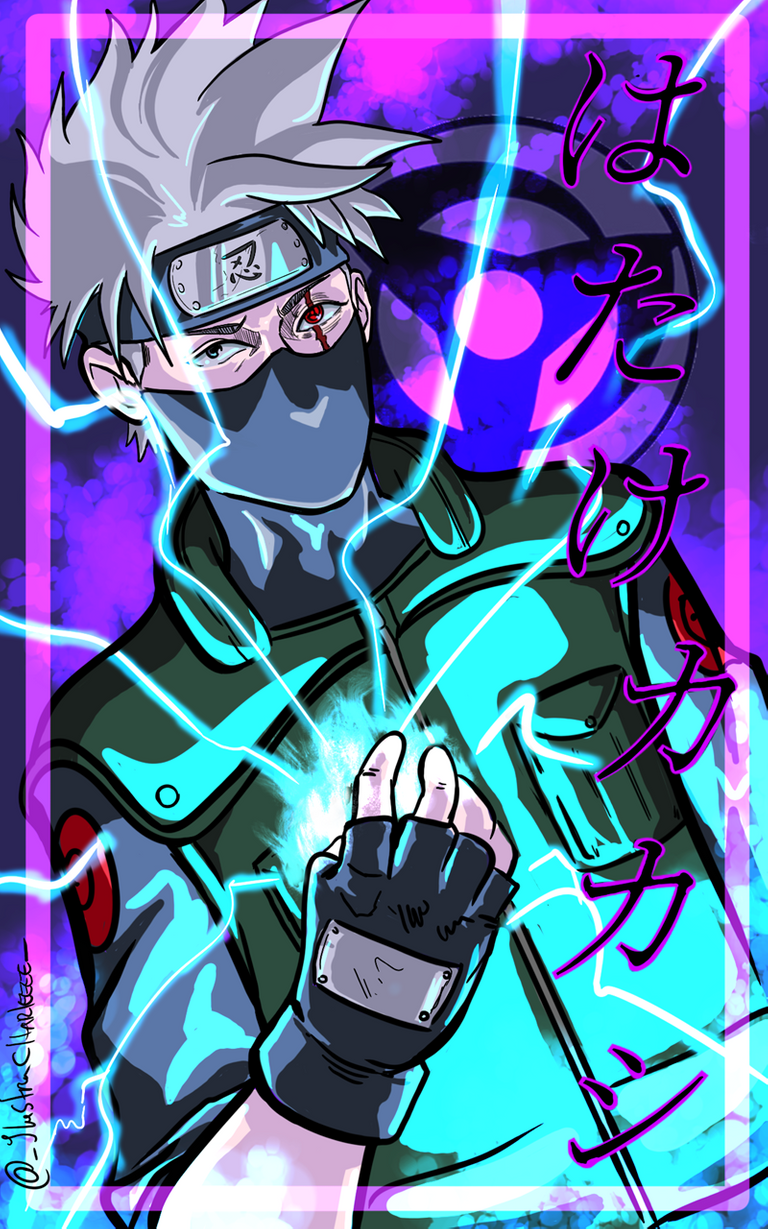 ---
Desde hace tiempo tenía ganas de hacer un fan-art de Kakashi Hatake, uno de los personajes más importantes del anime Naruto, cuando estaba creando esta ilustración al principio no estaba convencido de como estaba quedando, pero al agregar más detalles y la mezcla de colores, el resultado termino por gustarme mucho.
For a long time I wanted to make a fan-art of Kakashi Hatake, one of the most important characters of the anime Naruto, when I was creating this illustration at first I was not convinced of how it was turning out, but by adding more details and mixing colors, I ended up liking the result a lot.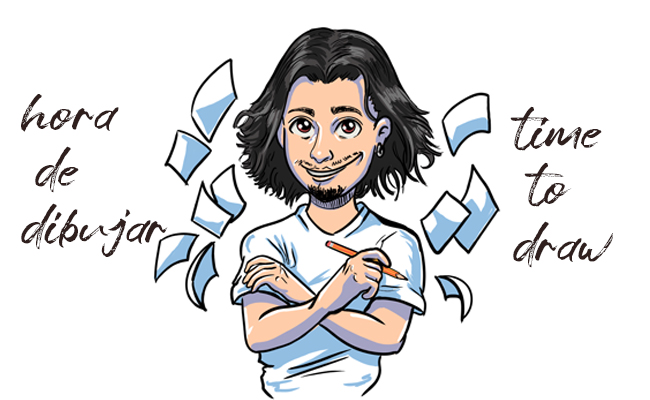 ---
Procedimiento: / Procedure:
---
Para comenzar dibujando a Kakashi unos de los personajes más geniales de la serie Naruto, empiezo bocetando, en este dibujo quiero mostrar a Kakashi posando y en su mano el chidori, al tener la pose que busco delineo todo el contorno del dibujo definiendo el personaje.
To begin drawing Kakashi one of the coolest characters of the Naruto series, I start sketching, in this drawing I want to show Kakashi posing and in his hand the chidori, having the pose I'm looking for I outline all the contour of the drawing defining the character.
---
Comienzo coloreando la vestimenta característica de Kakashi, luego prosigo con el rostro y su cabello, pongo los detalles además del ojo que fue obsequiado por Obito su sharingan, sobre ello en una capa aparte en modo brillo suave dibujo el chakra emanando de su mano.
I start coloring the characteristic clothing of Kakashi, then I continue with the face and his hair, I put the details in addition to the eye that was given by Obito his sharingan, on it in a separate layer in soft glow mode I draw the chakra emanating from his hand.
---
Sobre las líneas del chidori que dejé en blanco, en una capa nuevamente en brillo suave le doy el brillo de color azul a todo el destello de la luz del chidori el cual se reflejará en todo el personaje, en este paso comienzo a diseñar el fondo pondré como objeto de fondo la forma del mangekyou sharingan, y finalmente hago este especie de marco, integrando tipografía del nombre de Kakashi Hatake en japones y con este último paso terminaría la ilustración a mi estilo de Kakashi Hatake.
On the lines of the chidori that I left in white, in a layer again in soft brightness I give the brightness of blue color to all the flash of the light of the chidori which will be reflected in all the character, in this step I begin to design the background I will put as background object the form of the mangekyou sharingan, and finally I make this kind of frame, integrating typography of the name of Kakashi Hatake in Japanese and with this last step I would finish the illustration in my style of Kakashi Hatake.
---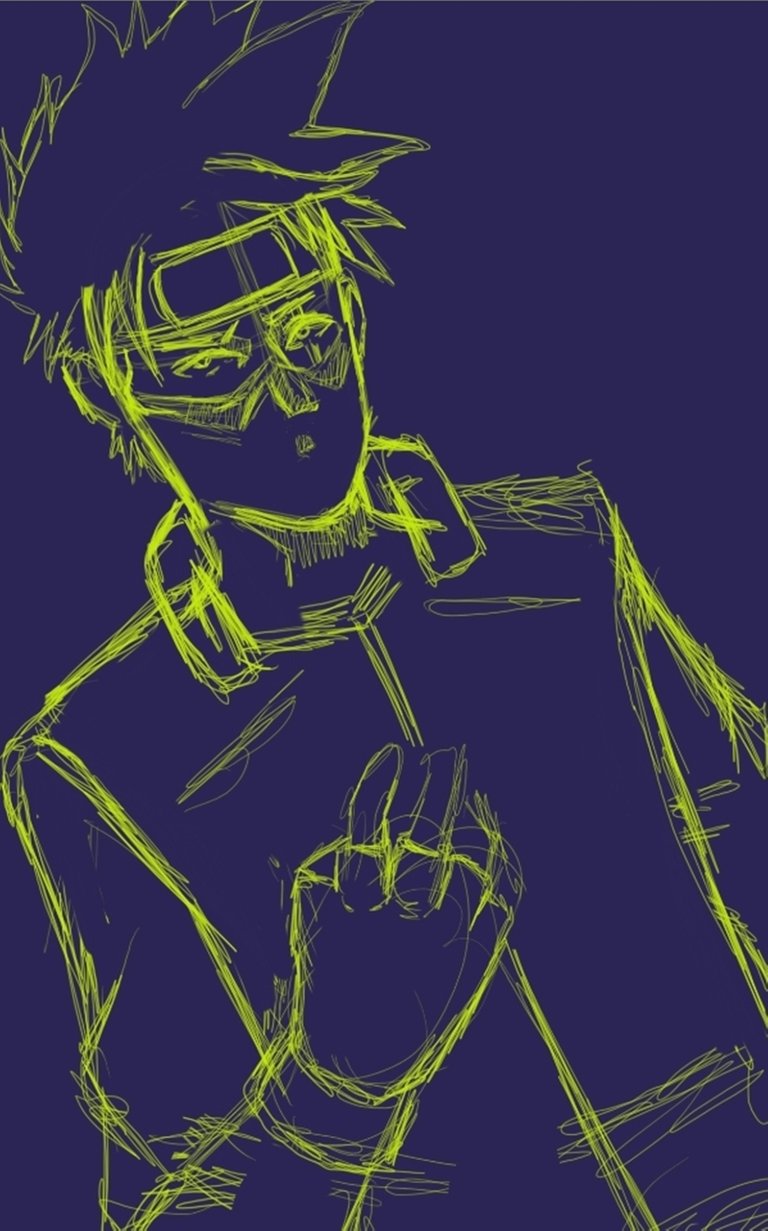 ---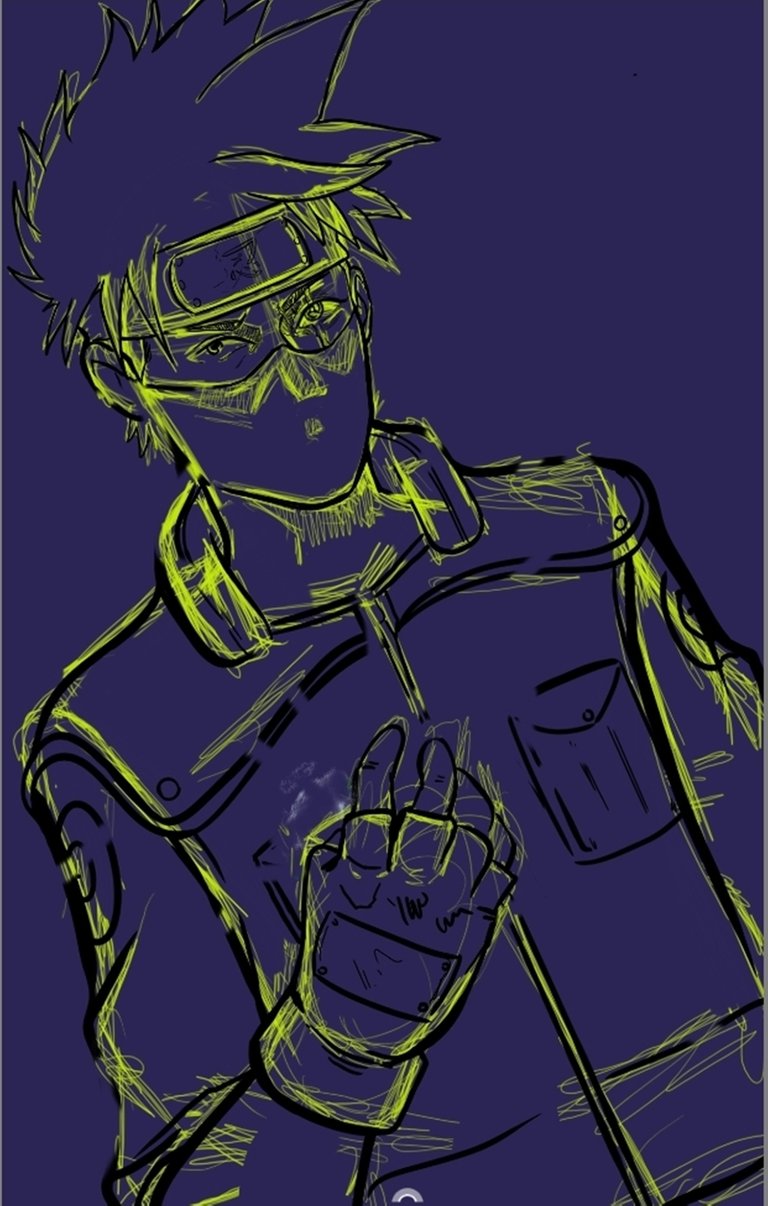 ---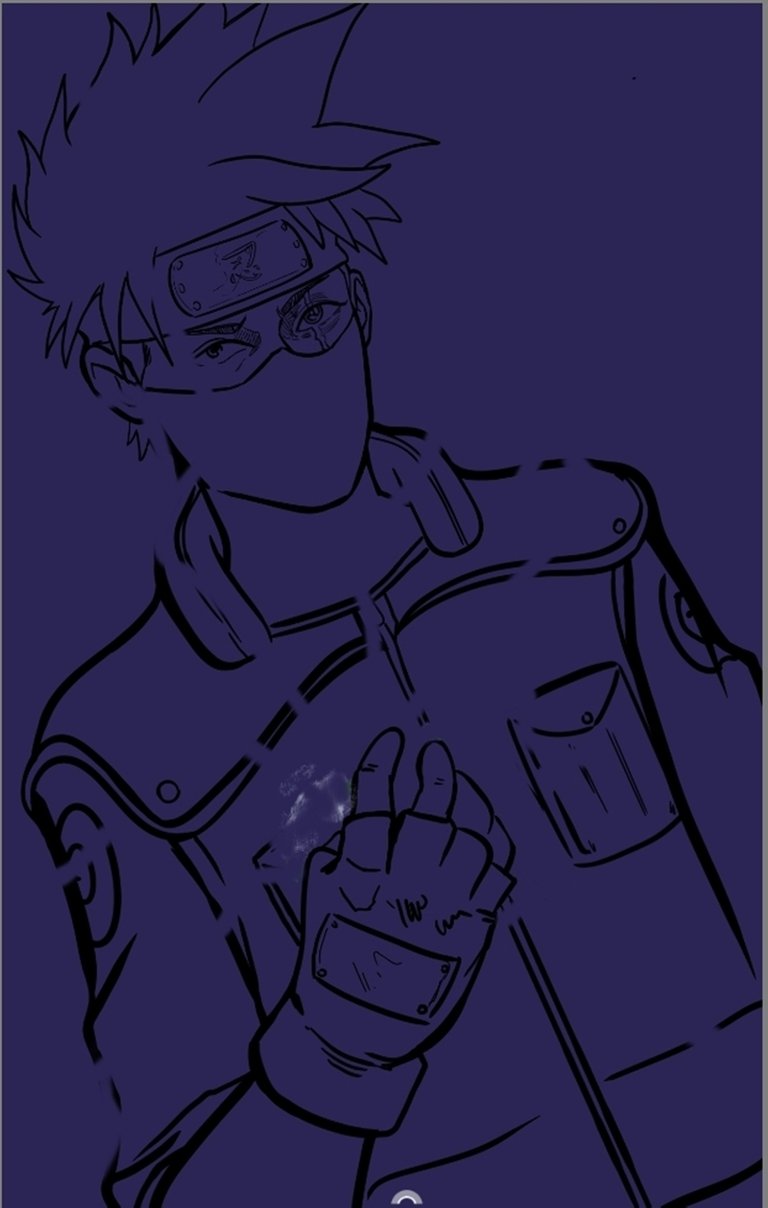 ---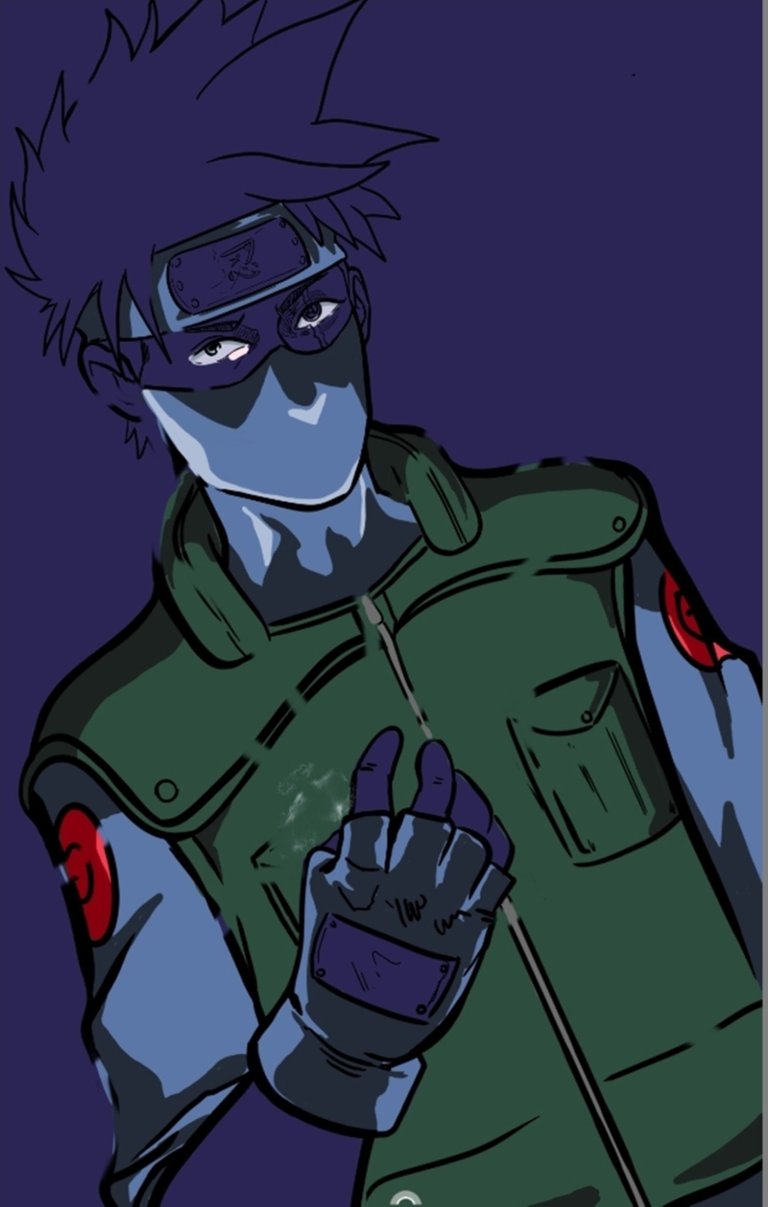 ---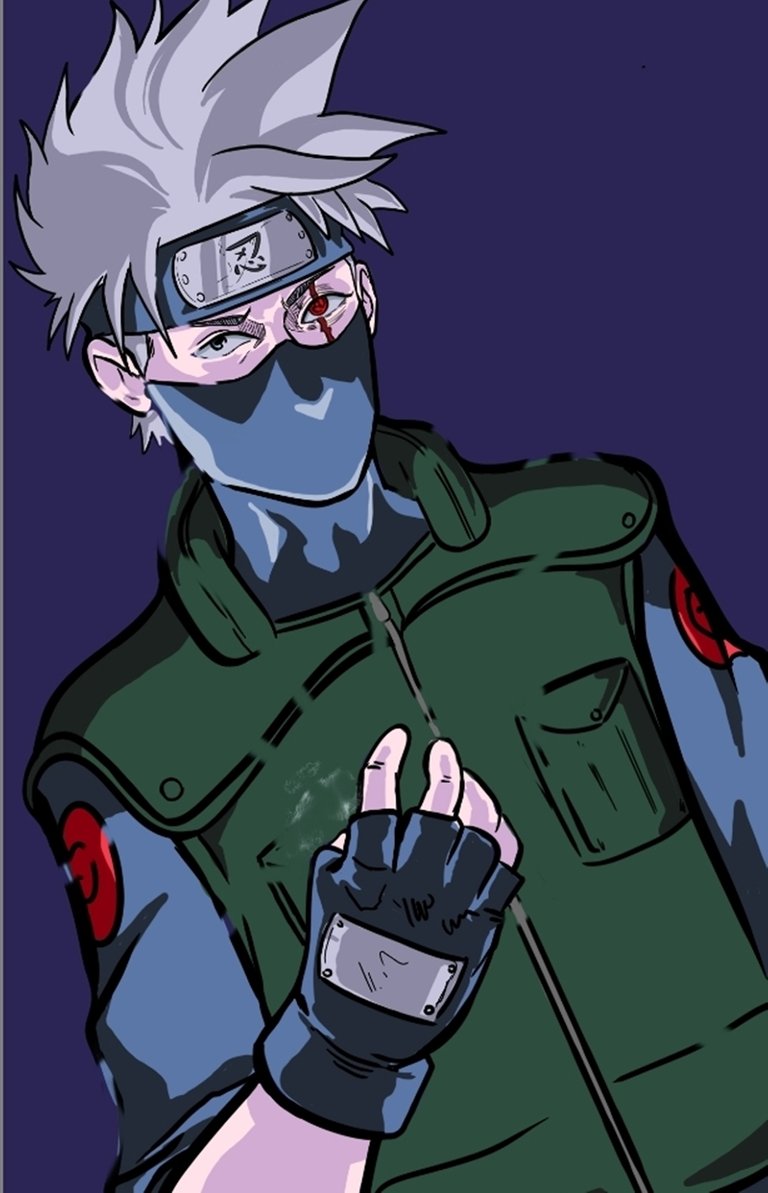 ---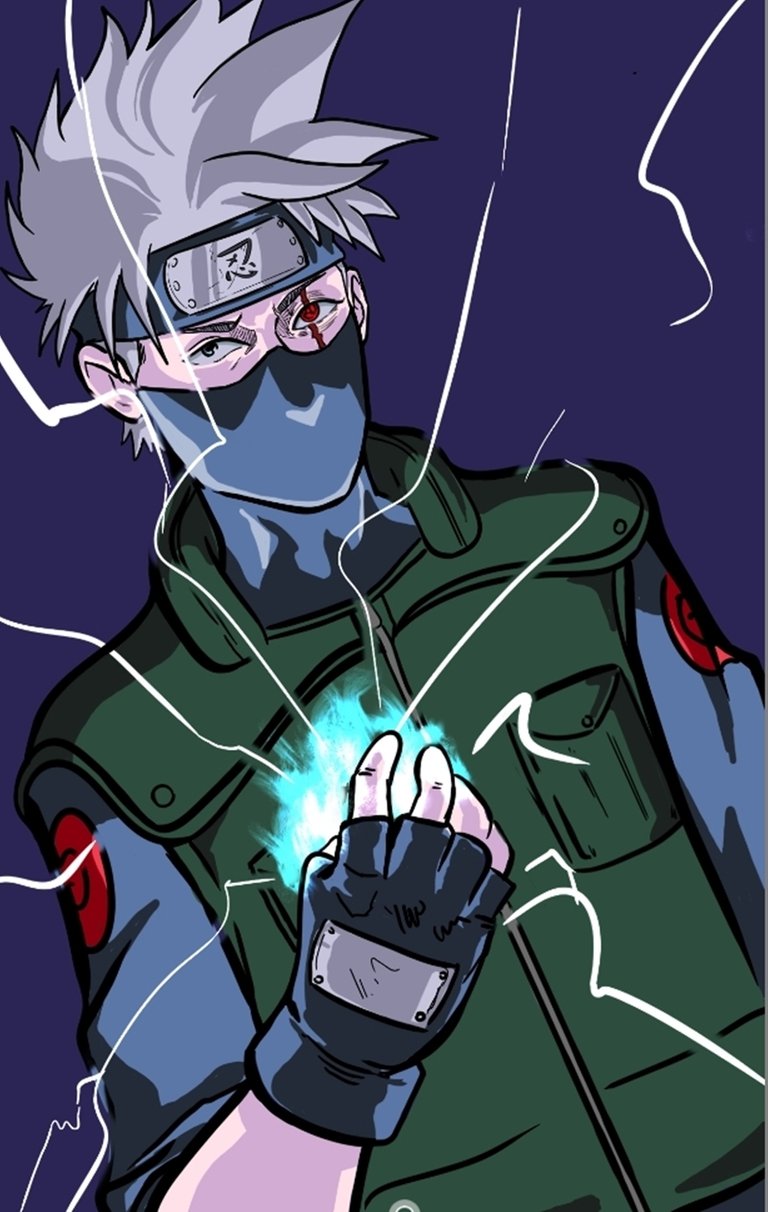 ---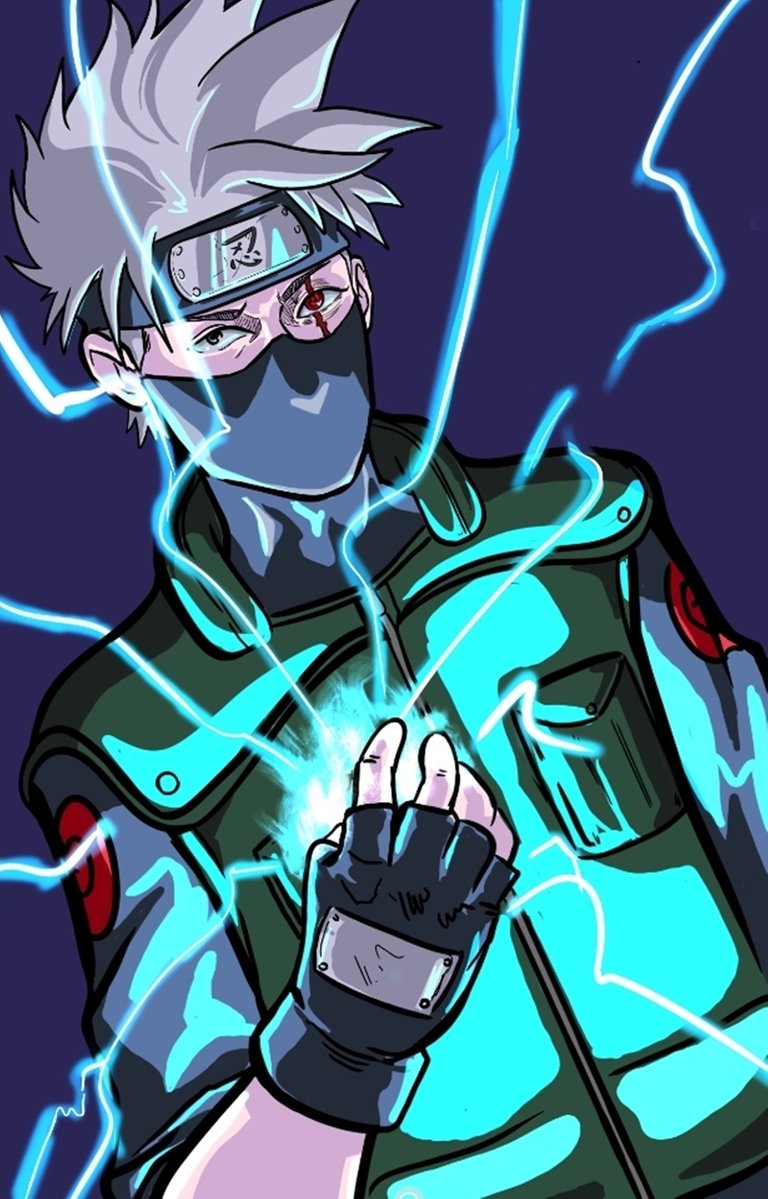 ---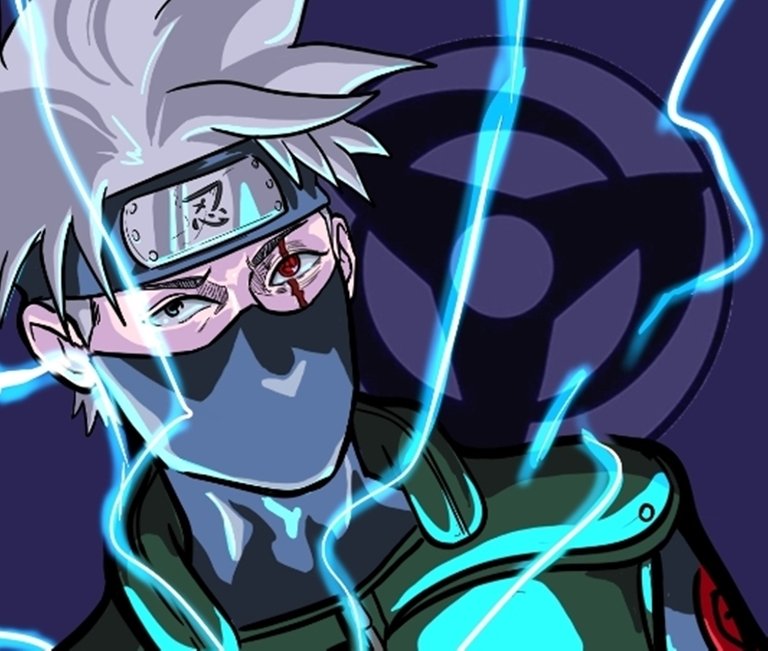 ---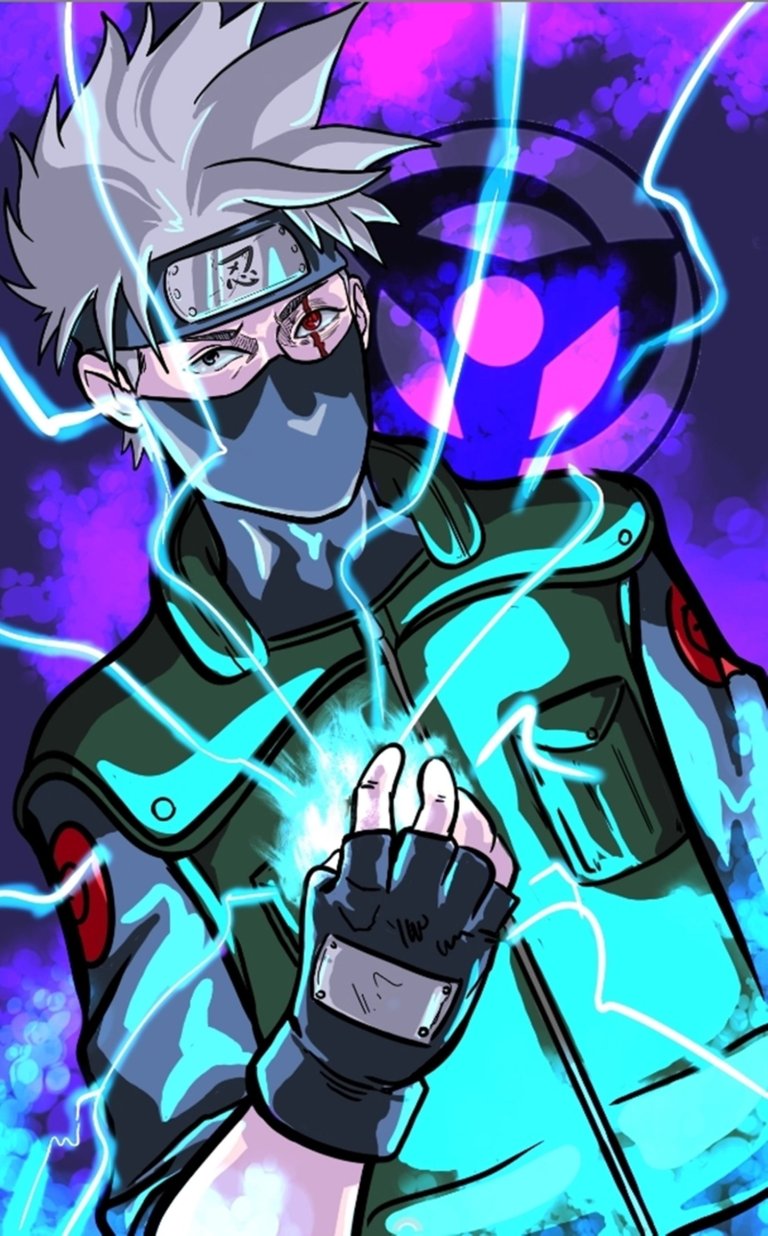 ---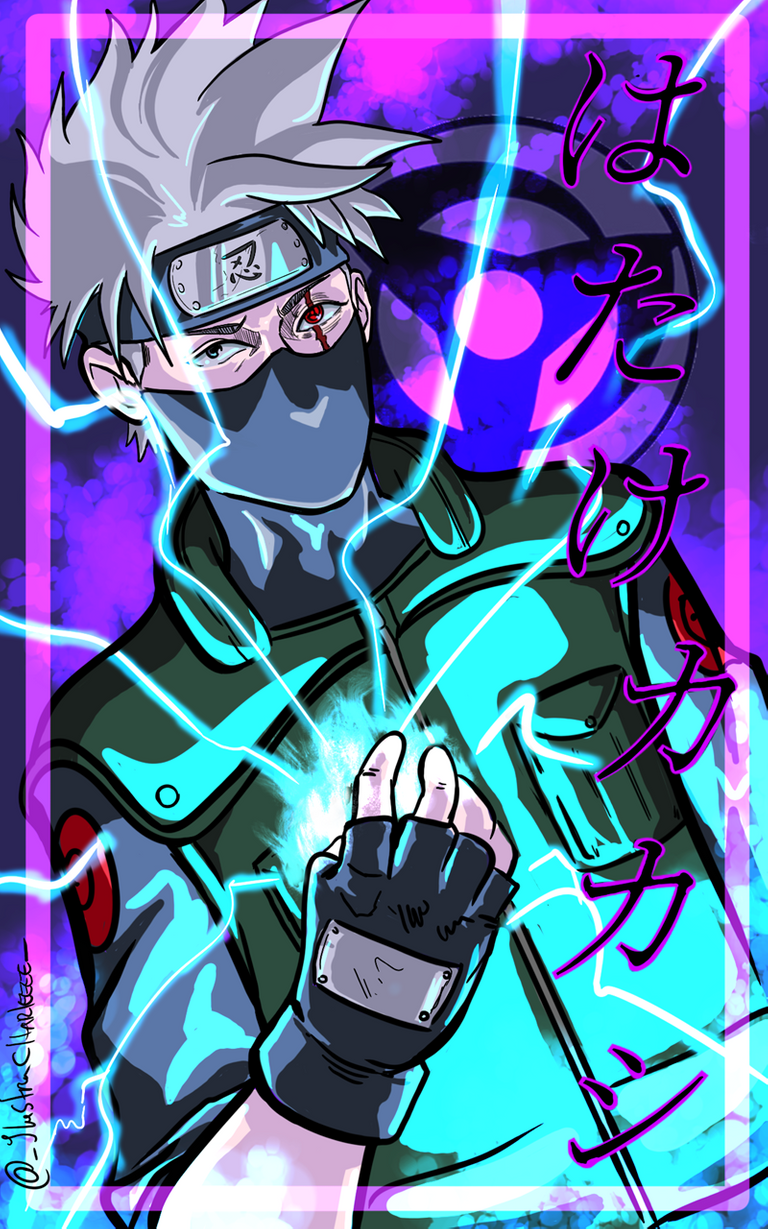 ---
Gracias por apoyar mis trabajos, hasta una proxima creación!
Thank you for supporting my works, until a next creation!
Contenido original, foto tomadas desde mi tablet Samsung galaxy tab a 8 con spen.
Original content, photo taken from my Samsung galaxy tab to 8 with spen.
Mis redes sociales / My social networks: INSTAGRAM
---
---