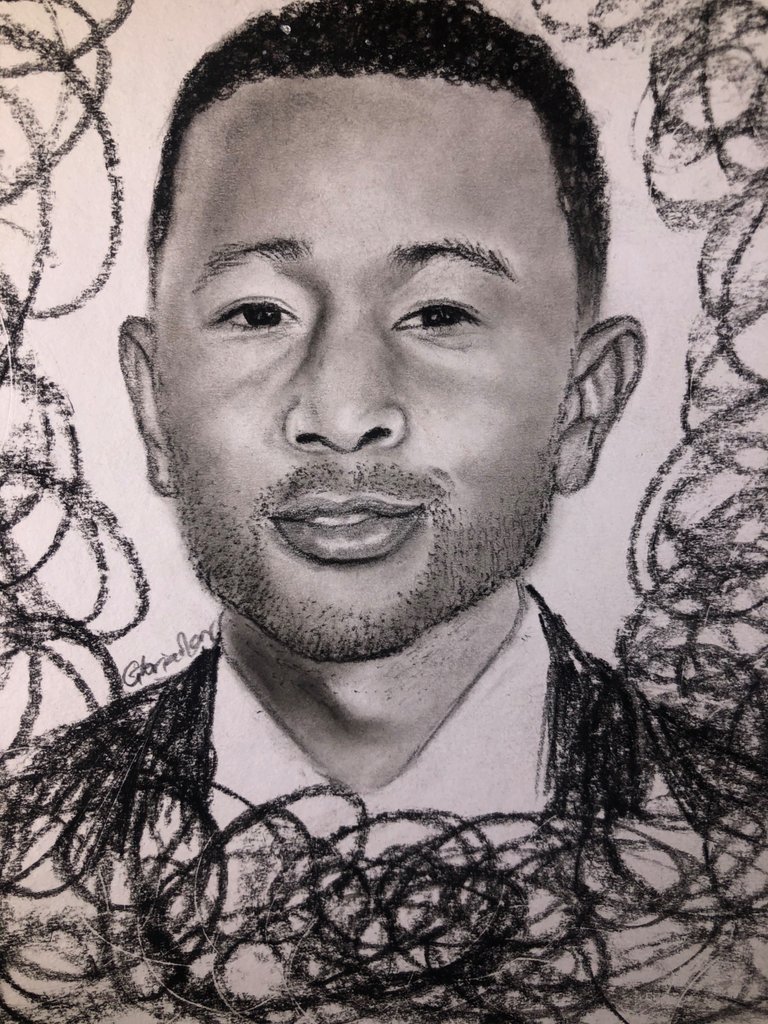 Good morning everyone,
This beautiful morning I bring to you my recent drawing of John Legend. This is my first time of making his drawing and I wonder why because he's one of my favorite artist. My favorite song of his is "All of me". It's a beautiful love song of dedication and commitment. Anytime I listen to that song it makes me believe in love.
The drawing was done on pelican paper using graphite pencil, Charcoal pencil and charcoal dust.
PROCESS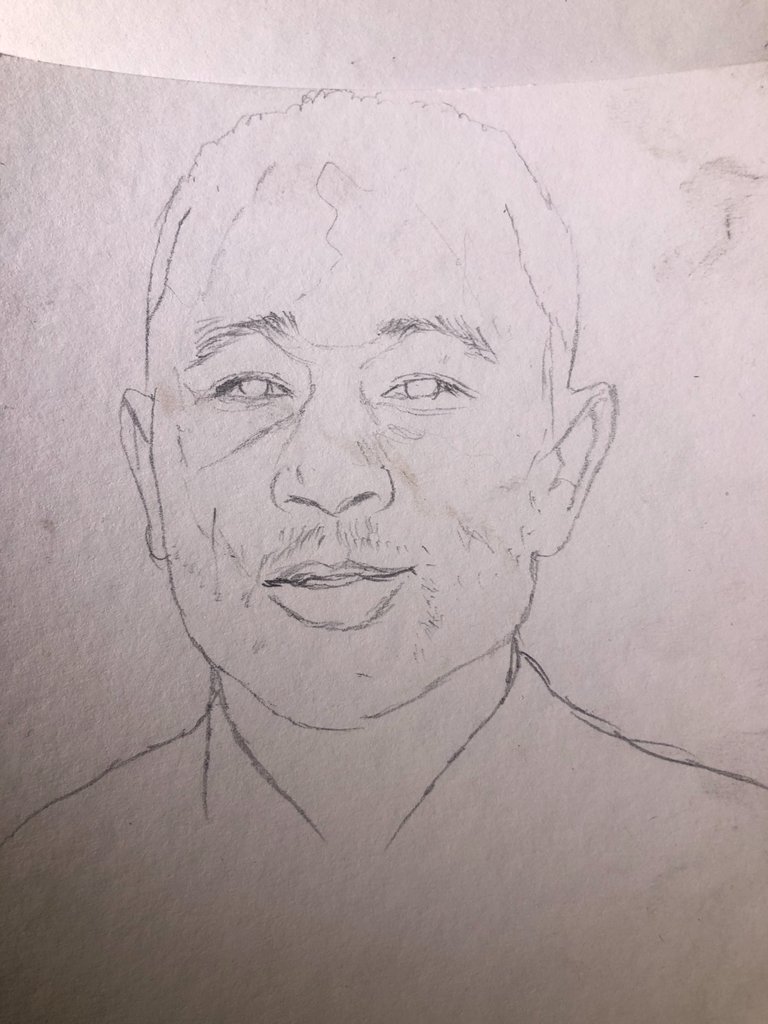 ---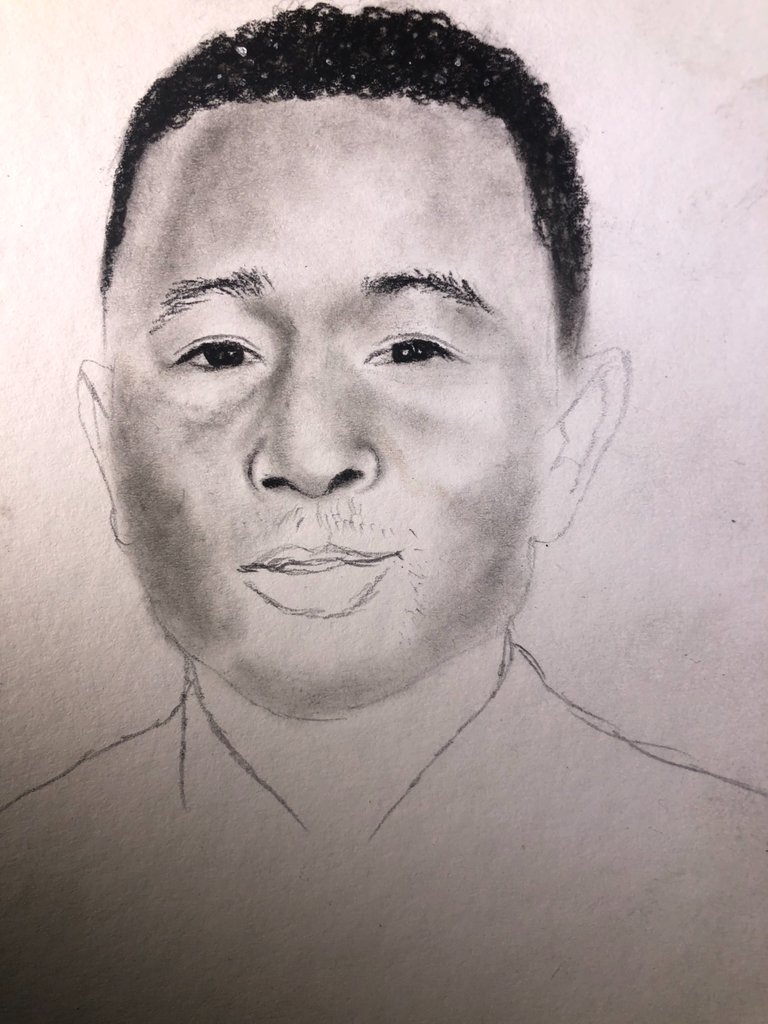 ---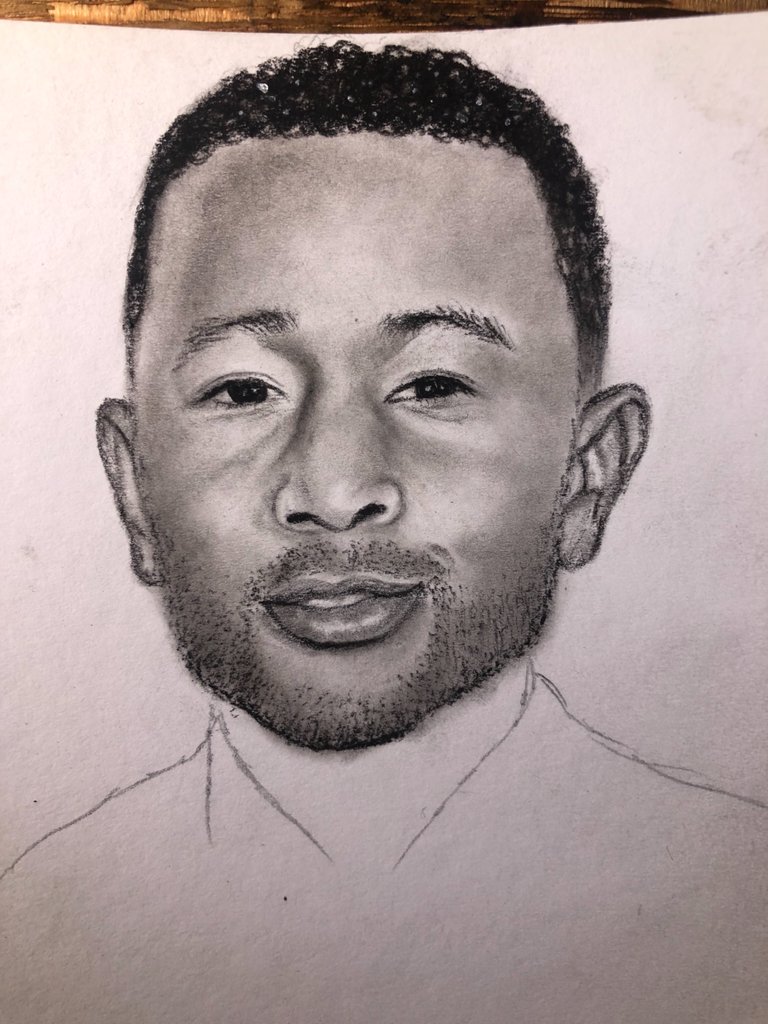 ---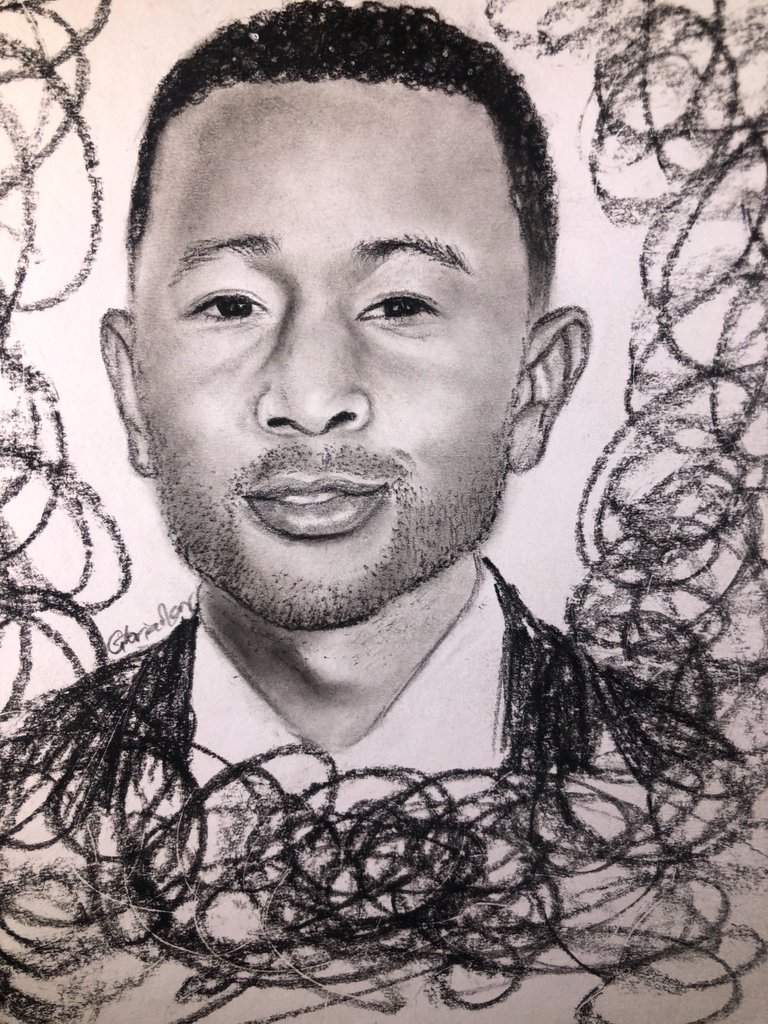 ---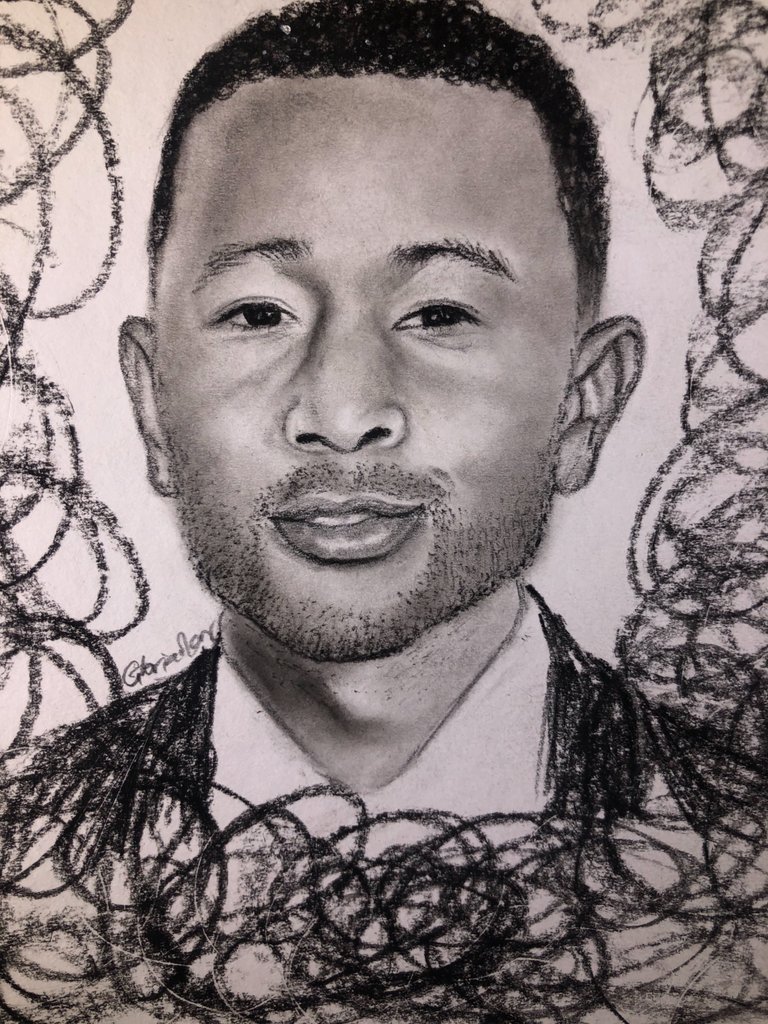 ---
THANK YOU FOR VIEWING MY BLOG.