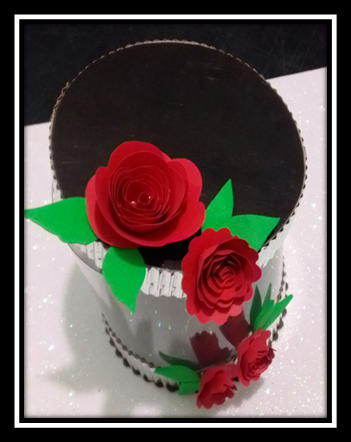 Saludos amigos que me visitan.
Bienvenidos a este mi espacio.
Hoy les quiero compartir un fácil tutorial realizado también con materiales económicos y reusables.
Les enseñaré como se hace y decora una caja, está especial para obsequiar un detalle el día de las madres.
Empecemos ya!
---
Greetings friends who visit me.
Welcome to this my space.
Today I want to share with you an easy tutorial also made with inexpensive and reusable materials.
I will show you how to make and decorate a box, it is special to give a gift on Mother's Day.
Let's start now!
Materiales/Materials:
Cartulina metalizada
Cartulina roja y negra
Botella desechable
Cuchilla o exacto
Tijeras
Silicón líquido
Foami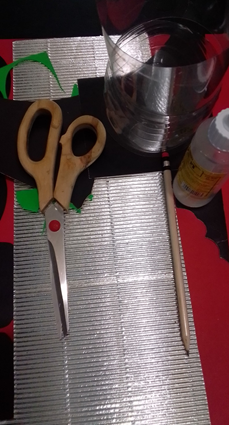 Materials:/Materials:
Metallic cardboard
Red and black cardboard
Disposable bottle
Cutting blade or exacto
Scissors
Liquid silicon
Foami
Translated with www.DeepL.com/Translator (free version)
---
PROCEDIMIENTO/PROCEDURE:
---
Recortar la parte lisa de la botella.
Sacar el cilindro.
Colocarlo sobre la cartulina y marcar todo el borde.
Recortar el círculo con tijera de ondas 4 ó 5 milímetros por el
lado de afuera.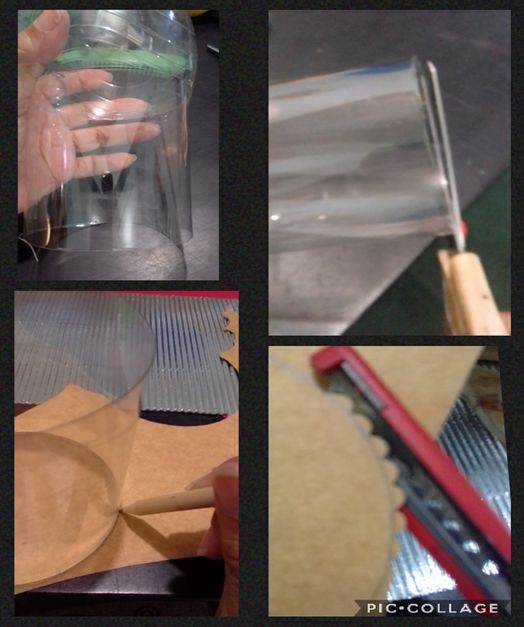 Cut off the smooth part of the bottle.
Remove the cylinder.
Place it on the cardboard and mark the entire edge.
Cut out the circle with wave scissors 4 or 5 millimeters on the
outside.
---
Aplicar silicón por todo el borde del cilindro.
Pegar al círculo recortado de cartulina.
Medir con cinta métrica la circunferencia del cilindro.
Marcar y recortar en cartulina metalizada, 2 tiras de 2x 29 cms
c/u.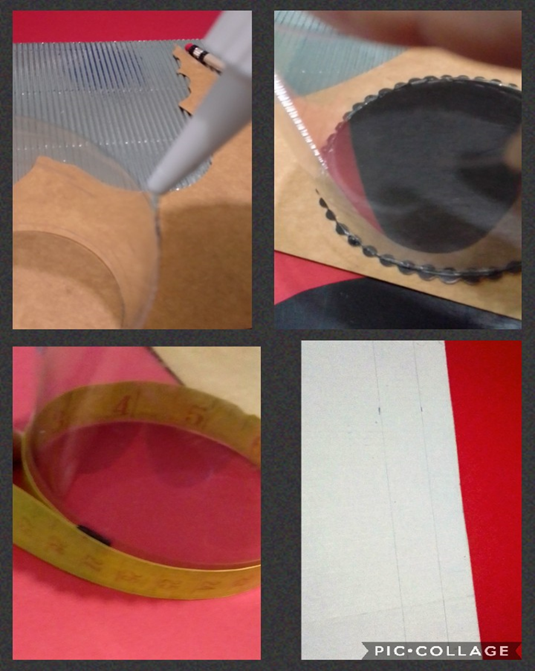 Apply silicone all around the edge of the cylinder.
Glue to the circle cut out of cardboard.
Measure the circumference of the cylinder with a tape measure.
Mark and cut out 2 strips of 2 x 29 cm each, on metallic cardboard.
each.
---
Pegar una tira en la parte de abajo del cilindro donde se fijó a la cartulina.
Glue a strip to the bottom of the cylinder where it was attached to the cardboard.
---
Nuevamente marcar en cartulina y recortar el círculo que será la tapa de la caja.
Pegar la otra tira de cartulina metalizada al borde de la tapa
y cerrar.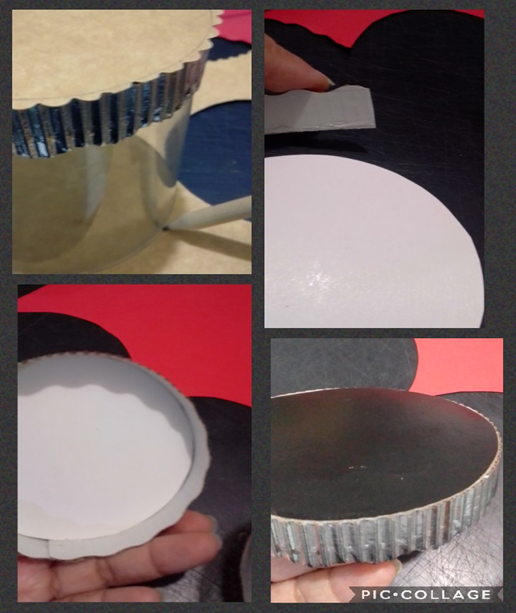 Again mark on cardboard and cut out the circle that will be the lid of the box.
Glue the other strip of metallic cardboard to the edge of the lid and close.
---
Recortar varios círculos en cartulina roja y con tijera de ondas dar forma de caracol.
Aplicar silicón en la punta externa y enrollar hasta formar la flor.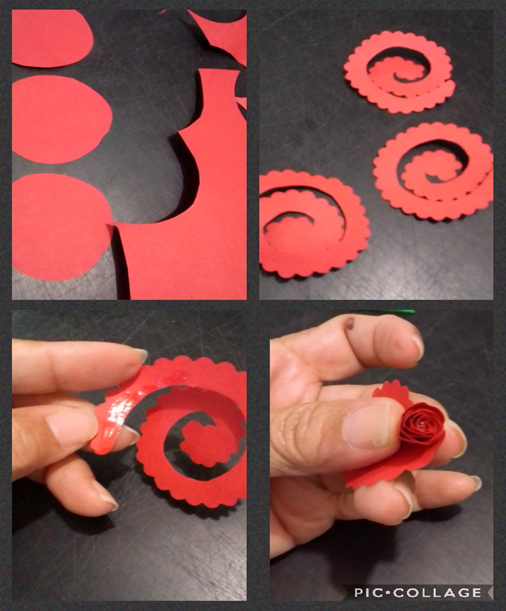 Cut out several circles in red cardboard and shape them into snail shapes with wave scissors.
Apply silicone to the outer tip and roll up to form the flower.
---
Al terminar de enrollar la flor aplicar silicón en el círculo del medio y hacer presión hasta que pegue.
Pegar las rosas en la tapa y en la parte de abajo de la caja para decorar.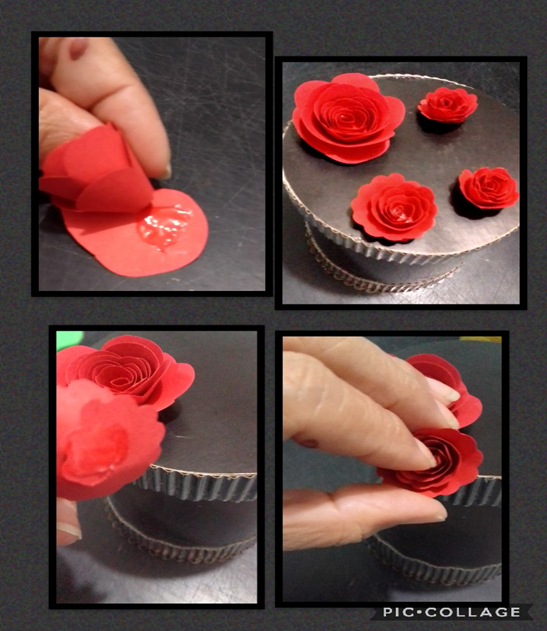 When you finish rolling the flower, apply silicone to the middle circle and press until it sticks.
Glue the roses on the lid and on the bottom of the box to decorate.
---
Recortar en foami (Goma eva) y pegar una hojas para acompañar las rosas dando un toque de naturalidad.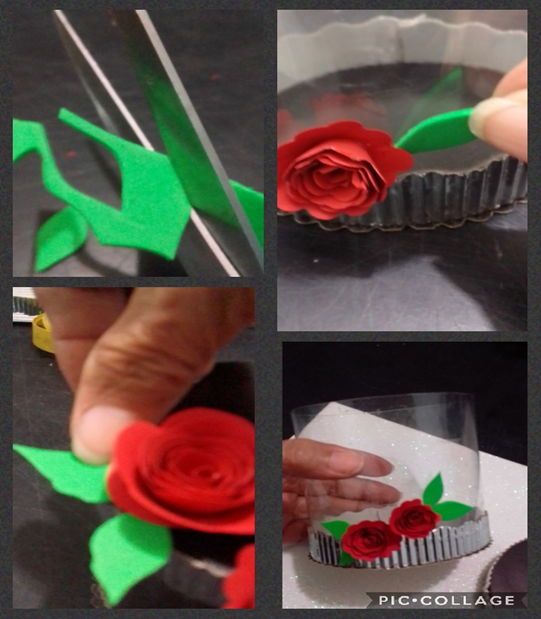 Cut out in foami (eva rubber) and glue a leaf to go with the roses giving a touch of naturalness.
---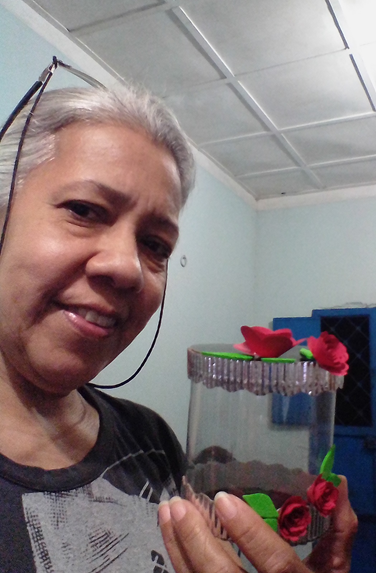 Así quedó esta linda cajita.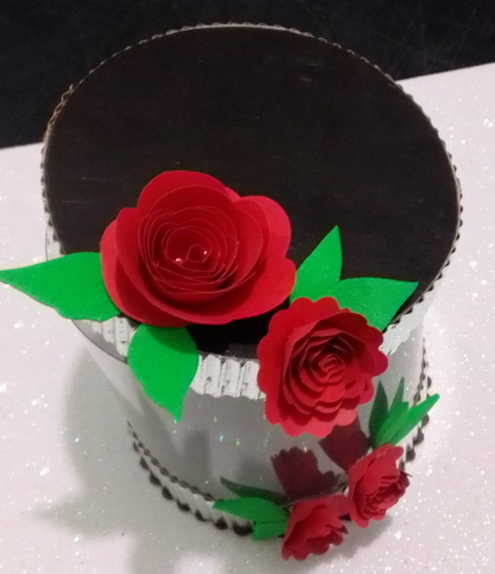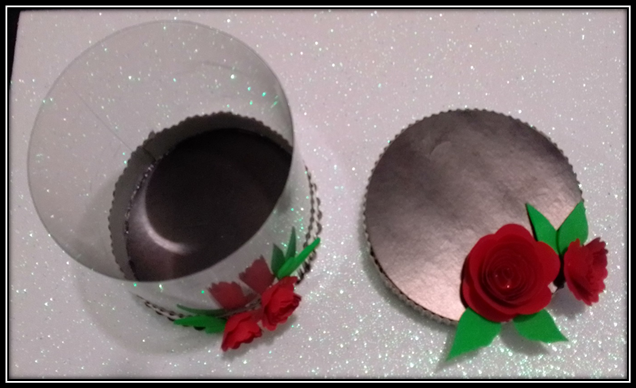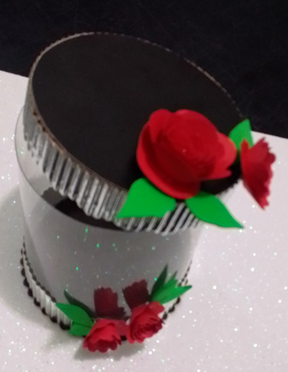 Es muy agradable para mí, crear y enseñar a realizar manualidades a las que le pueden sacar provecho, al igual que yo aprendo también mirando sus publicaciones...y me encantaría que me apoyaran y dejaran sus comentarios y así conocer de ustedes...
Espero mi publicación sea del agrado de muchos!
Gracias a todos.
Fotos tomadas por mi teléfono Blu 5G.
Traductor/ www.DeepL.com/Translator
Etiquetas de HTML.
---
It is very nice for me to create and teach you how to make crafts that you can take advantage of, just as I also learn by looking at your publications ... and I would love to support me and leave your comments and thus know about you ....
I hope my publication will be liked by many!
Thanks to all of you.
Photos taken by my Blu 5G phone.
Translator/ www.DeepL.com/Translator
HTML tags.