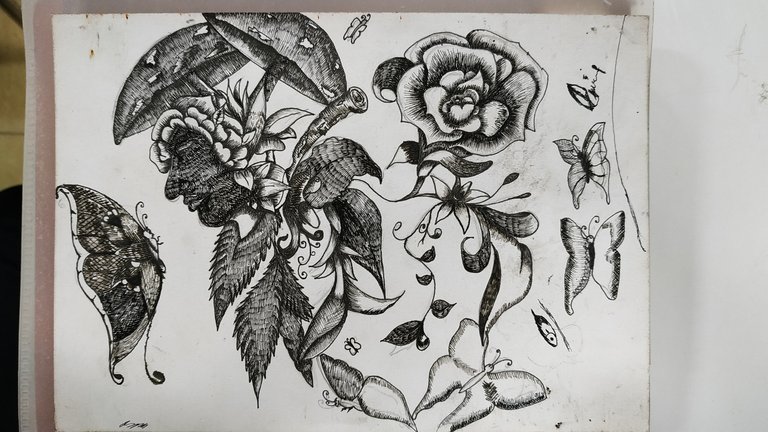 Hi everyone, good night from Indonesia.
This is my first post on #nerday community. I am so happy to be here, express my passion in art & drawing, and grow with this community. Last night I was draw it using my ballpoint when I stay in my bedroom. There are some objects in that Surealism drawing, you can find objects like Butterfly, Rose, Fungi, Maleo Bird, and some plants in the picture.
Thanks for reading and viewing this post I hope that you liked this post.
Lets expressing your self and enjoy your day.
Stay safe and stay healthy. Godbless...
Nice to meet you guys.....