[Esp-Eng] 🎨Mermaid - 30 minutes to draw🎨/By @afa.hb03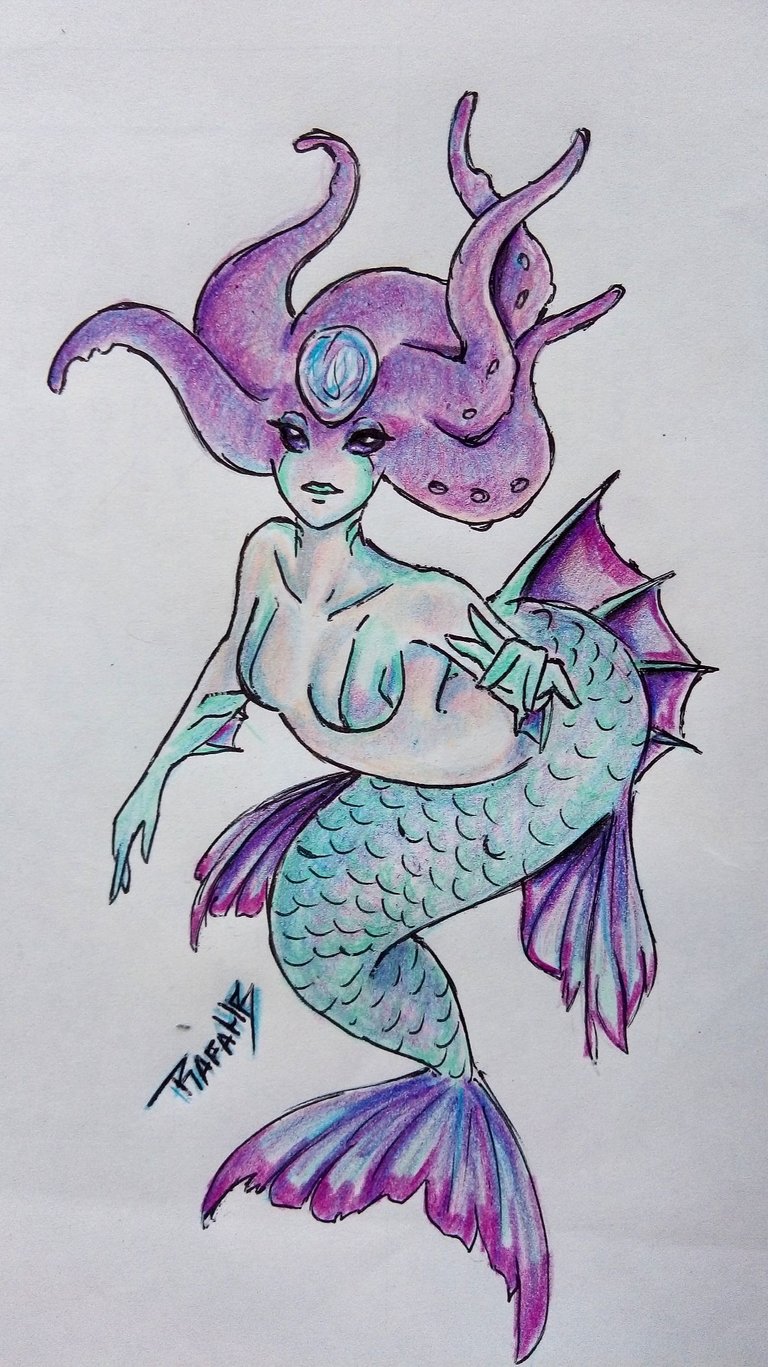 🎨Mermaid - 30 minutes to draw🎨
✨🌟Saludos amigos✨🌟 de #nerday y #hive, el día de hoy he decidido hacer nuevamente mi "30 minutos para dibujar", el cual suelo hacer para ver qué tan creativo y detallista puedo ser en ese tiempo. Así que decidí hacer una especie de sirena, la cual en vez de cabello tiene unos tentáculos.
✨🌟Greetings friends🌟✨ of nerday and hive, today I decided to do again my "30 minutes to draw", which I usually do to see how creative and detailed I can be in that time. So I decided to make a kind of mermaid, which instead of hair has tentacles.
La verdad si me gusto mucho mi creación, en especial porque soy fanático de las criaturas mitológicas, como sirenas, gorgonas, unicornios, centauros entre otros. Así que no es raro que hoy haya decidido hacer una sirena, aunque con un estilo un poco peculiar.
The truth is that I really liked my creation, especially because I am a fan of mythological creatures, such as mermaids, gorgons, unicorns, centaurs and others. So it is not strange that today I decided to make a mermaid, although with a little peculiar style.
---
✂️Materiales utilizados✂️
✂️Materials used✂️
•Hoja blanca.
•Lápiz 2h.
•Bolígrafo.
•Caja de colores marca kores.
-White sheet.
-Pencil 2h.
-Ballpoint pen.
-Box of colors kores brand.
🖌️Procedimiento🖌️
🖌️Procedure🖌️
En los primeros 10 minutos realicé la pose y diseño en general. Luego delineé todo el dibujo con el bolígrafo.
In the first 10 minutes I made the pose and design in general. Then I outlined the whole drawing with the pen.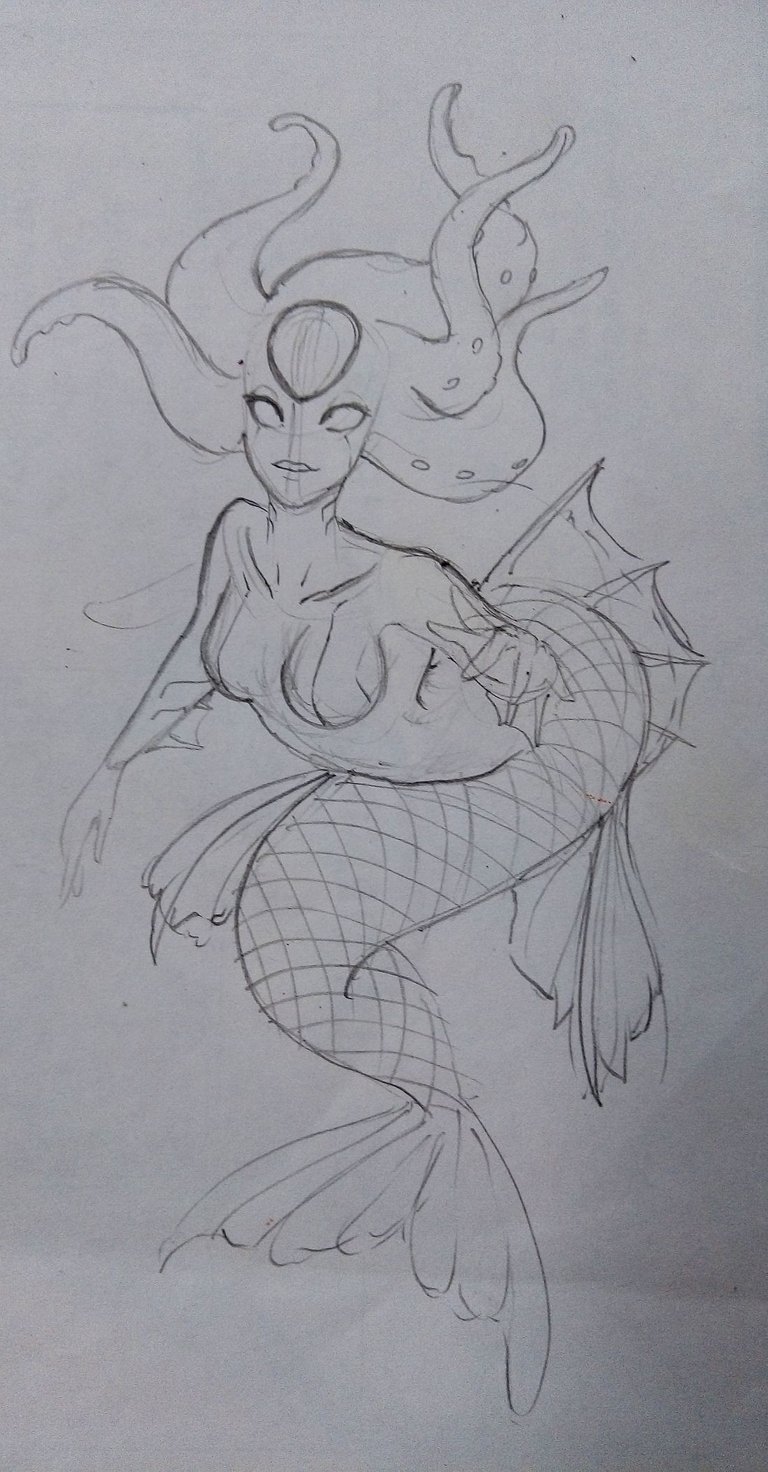 ---
En los siguientes 10 minutos detalle los tentáculos y las aletas, aplicando distintos tonos de colores.
In the next 10 minutes I detailed the tentacles and fins, applying different shades of colors.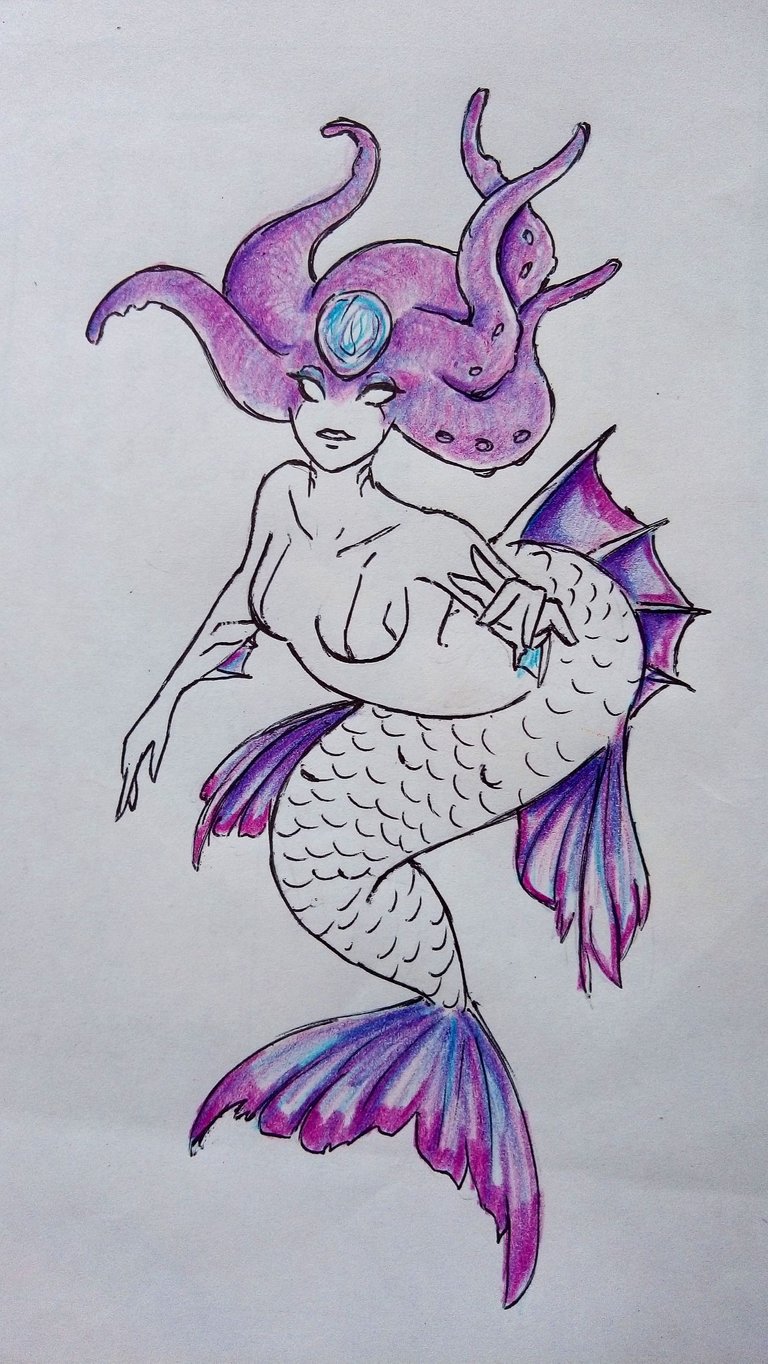 ---
En los últimos 10 minutos detalle la cola y el resto del cuerpo de un tono más verdoso, lo que le da un aspecto más brillante.
In the last 10 minutes I detailed the tail and the rest of the body in a more greenish tone, giving it a brighter look.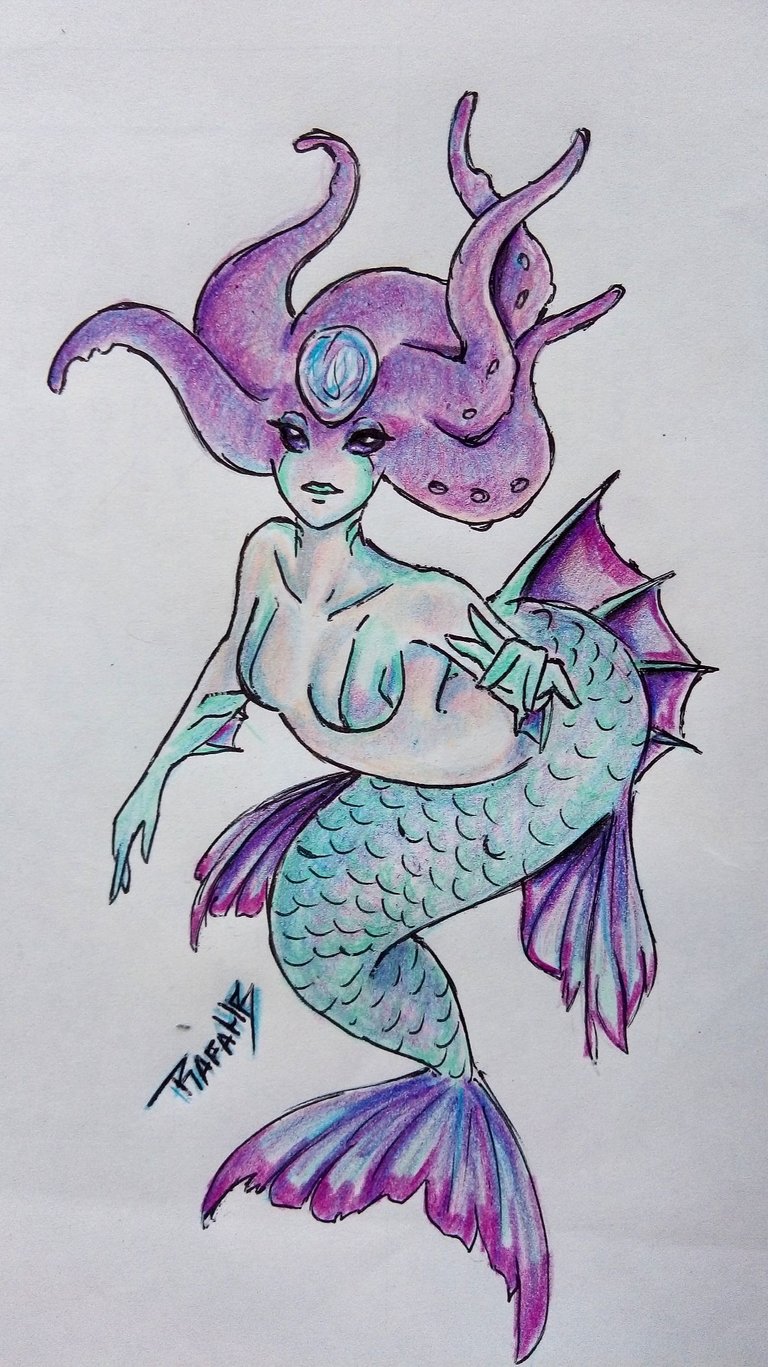 ---
✨🌟⚜️🌟✨
Me encanta dibujar con tiempo limitado, ayuda mucho a desafiar la creatividad y ver de lo que somos capaces en el tiempo estimado. Me gustó mucho el aspecto de la sirena, la verdad es un dibujo que me gustaría repetir, solo que con más calma.
I love drawing with limited time, it really helps to challenge creativity and see what we are capable of in the estimated time. I really liked the look of the mermaid, the truth is a drawing that I would like to repeat, only with more calm.
Actualmente ando empezando a dar pasos en el arte digital, trabajando en un mini dibujo, agarrando le la vuelta a la tableta gráfica que compre, así que próximamente les estaré mostrando ese nuevo dibujo en digital.
Currently I'm starting to take steps in digital art, working on a mini drawing, getting the hang of the graphic tablet I bought, so soon I'll be showing you this new drawing in digital.
✨🌟✨
✨🌟Gracias por leer, espero les guste y hasta una próxima publicación🌟✨
✨🌟Thanks for reading, I hope you like it and see you next 🌟✨
---
---