🦋 A Passion Butterfly In The Passionfruit Vines 🐝 & Bees In The Flowers Too 🌸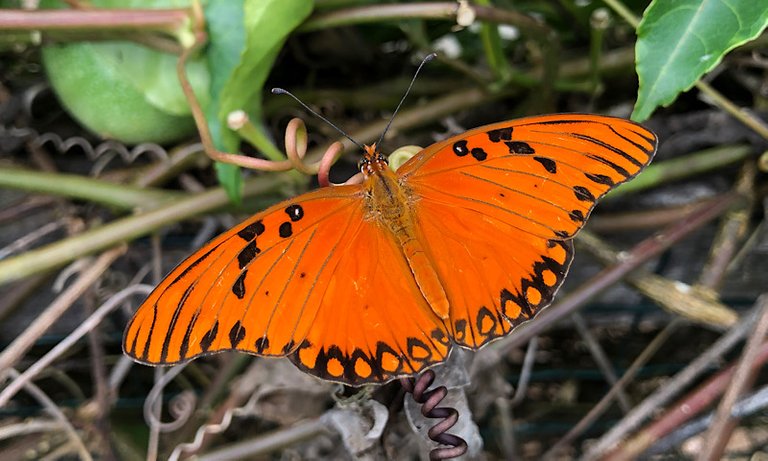 Hi everyone 🙏🏻 How are you all? The weather is good today, not raining. We can see the sunrise in the morning. Yesterday I feel good to see two passion butterflies in the passionfruit vines near the landlords' house.
Normally, I go to landlords' house for pay money or about something. Their house has butterflies living there all the time because they have passionfruit vines with flowers. I never go looking for butterflies over there because I do not want to disturb them.
Yesterday we get some money from Western Union to pay them and we talked so much about problems here. When my husband talking with them I saw two orange butterflies flying around the passionfruit. Then I send my little girl go to get my phone from our house to take a picture.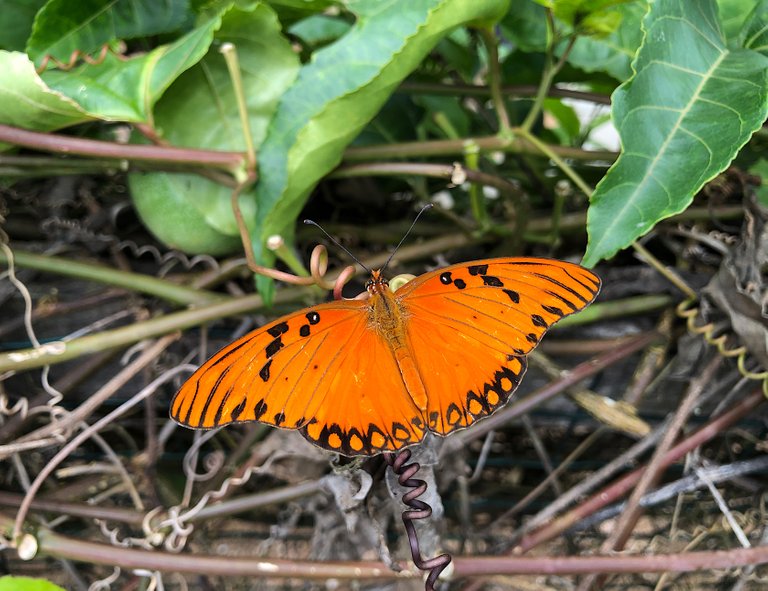 This butterfly in the subfamily Heliconiinae of the family Nymphalidae. I wonder why it is named is passion butterfly because it is orange Why don't they call it orange butterfly?
I call it orange butterfly a long time already, but now I learned its name is passion butterfly. I don't want to change it's name because I am used to the other name already.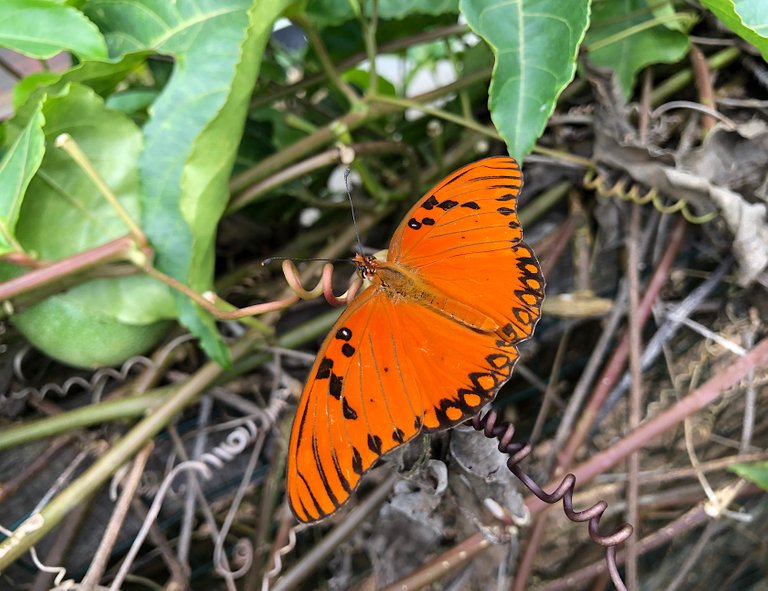 I used to see it so many times but I could never get close to it like this before. These are pictures from me getting very close to it.
Normally this butterfly is very hard to get photos of because it's very quick and changes places a lot. So when I saw it stop I need to quickly shoot photos because if I am slow I will not have photos of it.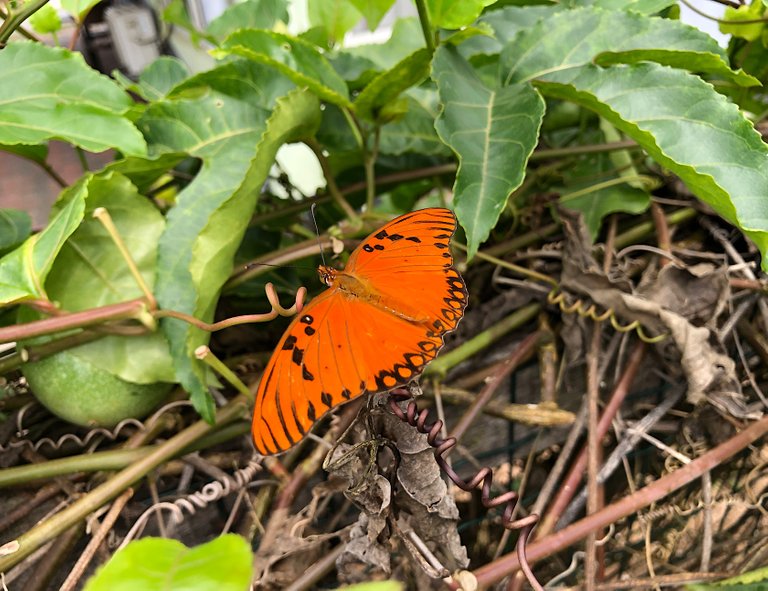 These are original pictures I didn't crop.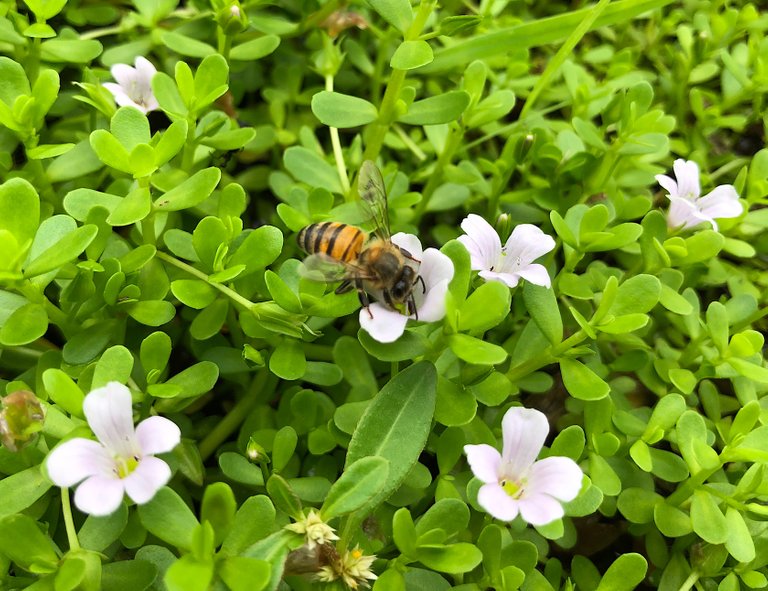 These plants are great and they have so much flowers now. The bees love flying around these flowers and stopping.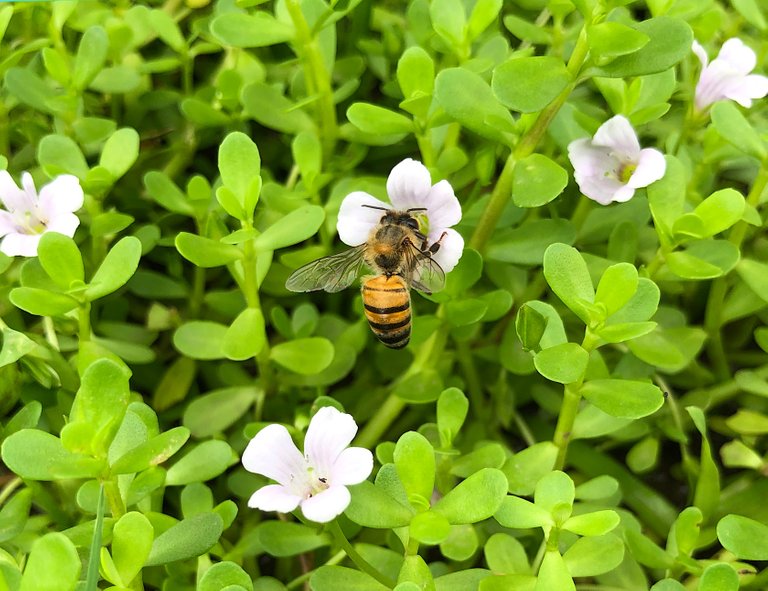 They change flowers a lot, and they look very busy.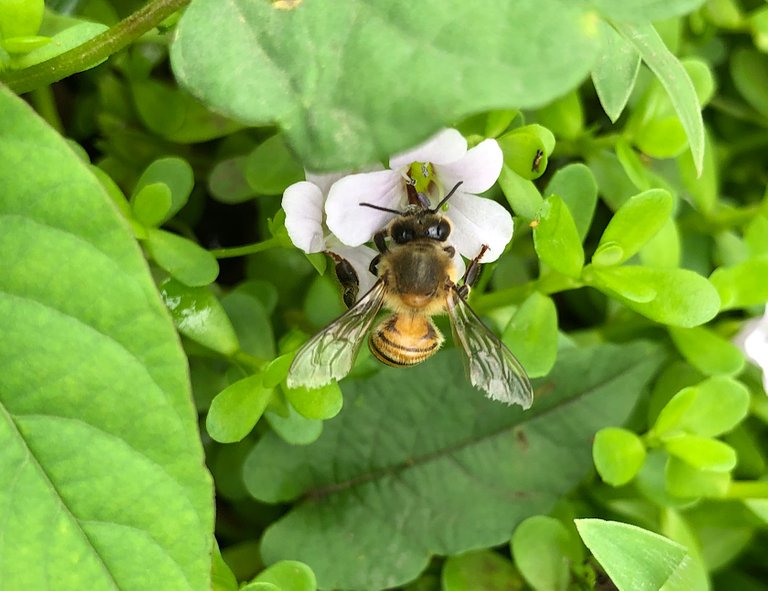 Have a beautiful week everybody and stay safe 😊
CLICK HERE TO JOIN HIVE AND START EARNING CRYPTO LIKE US

---
---