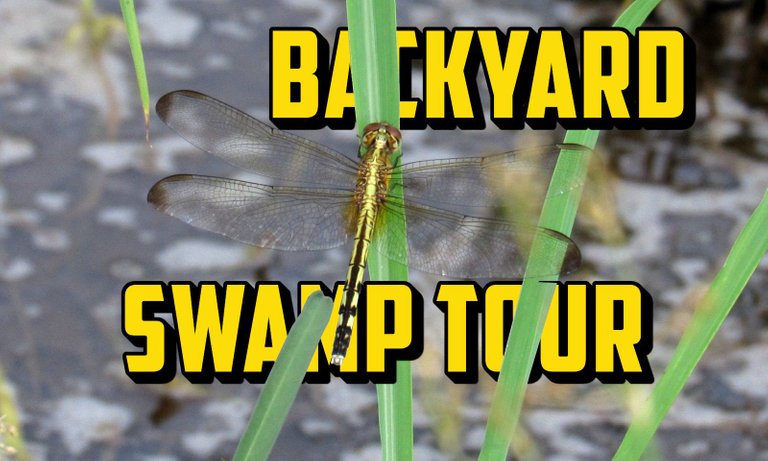 Bored out of my mind and nearly at the end of a 4th back-to-back government imposed weekend lockdown, I decided to tinker with my Canon SX530HS via a backyard swamp tour.
Also, I just recently became aware of the Insects Of The World Community, so I wanted to share some content with what is likely the new go-to place for insect posts on the Hive Blockchain.
---
🐜 LIFE IS EVERYWHERE 🌾
     The graywater/rainwater runoff canal behind our house teams with insect life, and it is where my wife @Sreypov hones her insect photography skills, although I must admit she is more patient than me, and always gets the better shots because of it.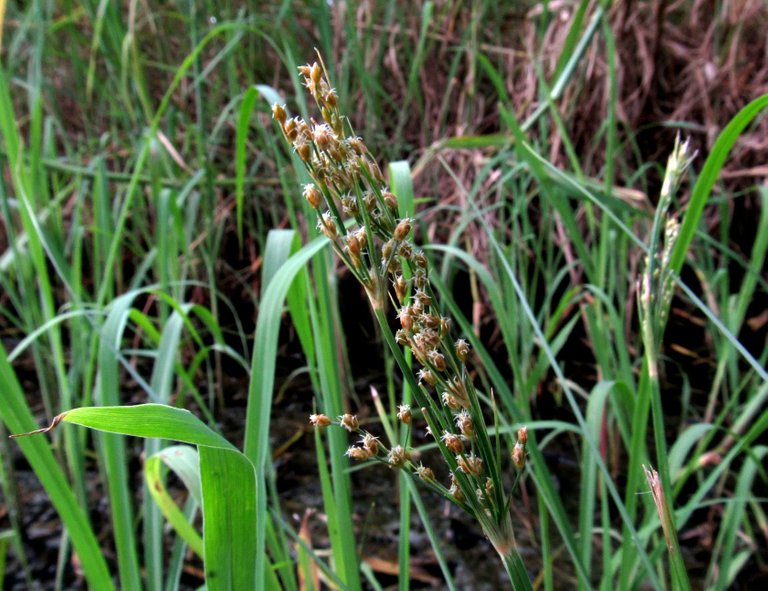 Although not even close to a DSLR, I try to make the most of a camera with limited features, but macrophotography is nearly impossible with thing, so I get as close as I can. Some of the local grasses the sheep graze on caught my interest, so I zoomed in for a closer look, only to realize these simple plants can be quite beautiful close up.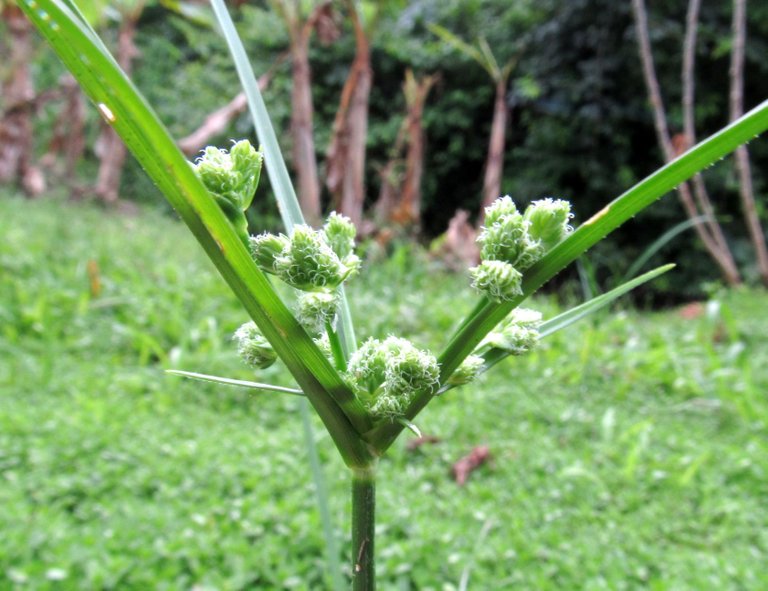 The backyard was recently cut down with a trimmer, so a lot of the insect life will be missing for the next week, but I still found some curiousities.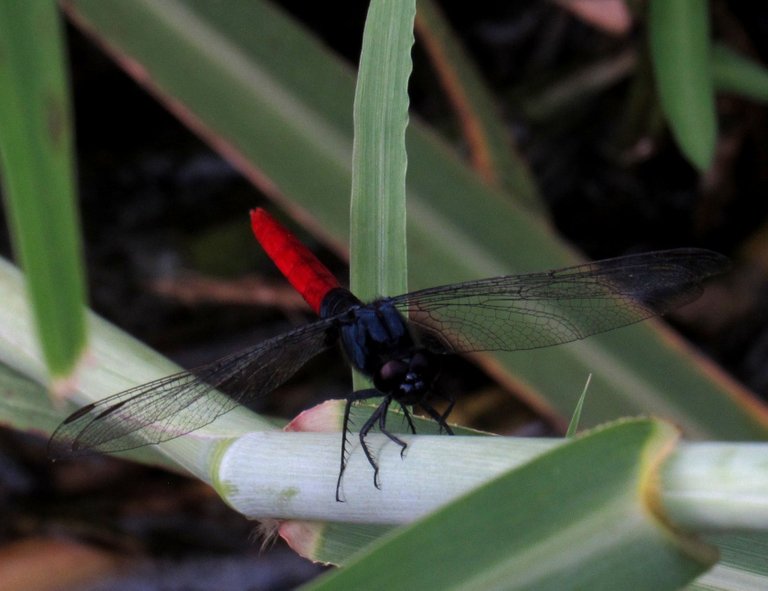 The canal is host to many plants that escape the blade of trimmer, and these plants host a lot of dragonflies, especially the above flame-tailed pondhawk, which I caught right as the skies turned gray and rain forced me into the house for a bit.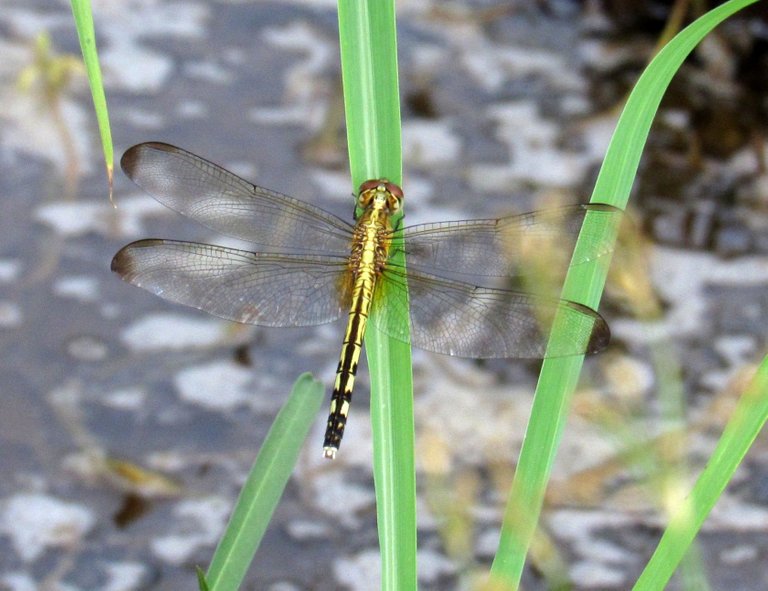 After a break in the rain, the sun came out and conditions were a little better for photography. I immediately stumbled upon this global skimmer, which is the record holder the longest migration distance of any insect. They also are capable of flying higher than any other dragonfly species.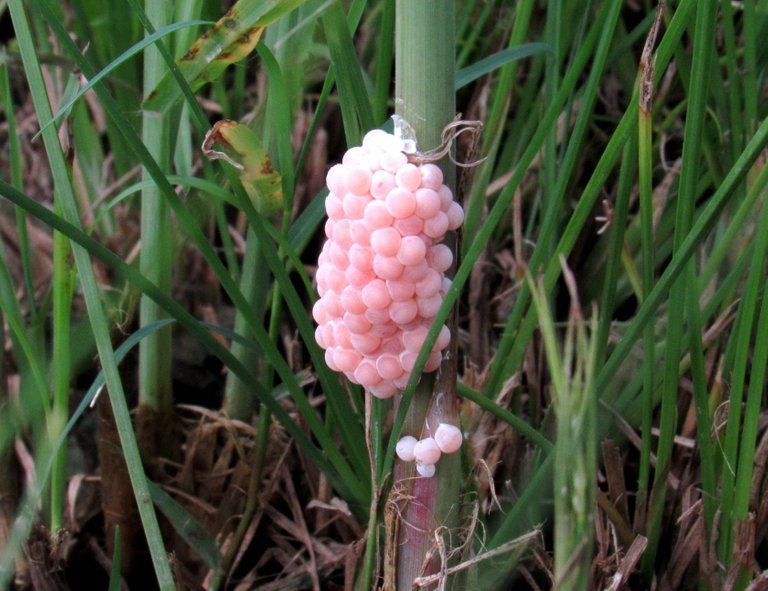 A flash of pink caught my eye, which I assume were some kind of tree frog eggs, because the blade of grass they were stuck to was not a strong one capable of supporting a big frog.
     They broken broomstick handle seemed to be a more popular place to stick eggs than the grass, and this thing was covered in eggs.
     After that I headed into the banana and plantain patch, where I found lots of wasps and bees busily doing what they do, keeping the world alive and functioning.
     The last cooperative subject I found was a resting Calodesma Collaris, which apparently has no common name. Thanks for entertaining my attempts at insect photography, life is always a work in progress.
---
🙏 THANKS FOR READING 🙏
If you enjoyed this post, please upvote and reblog.
CLICK HERE TO JOIN HIVE AND START EARNING CRYPTO LIKE US