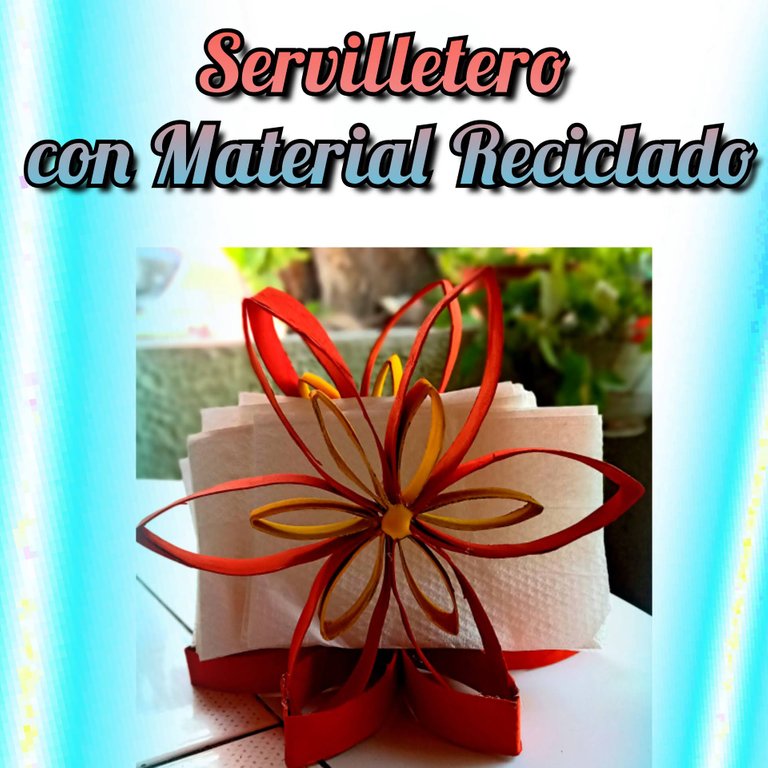 ---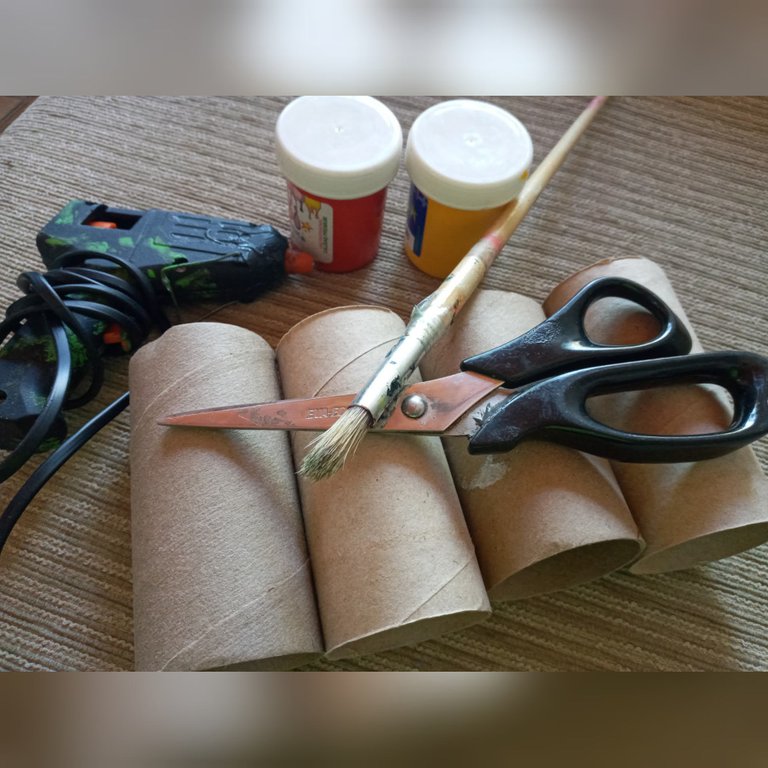 ---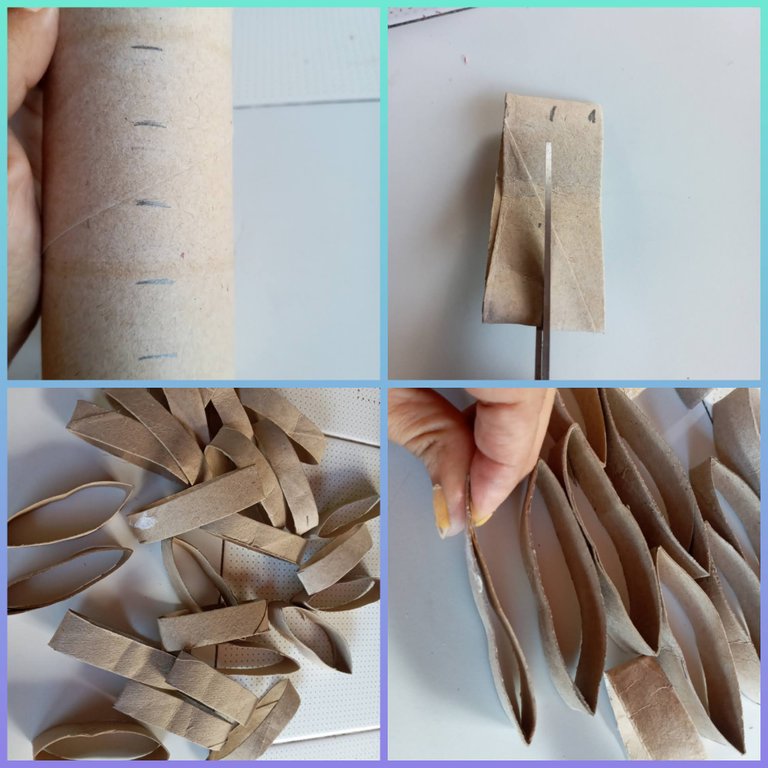 Lo primero es marcar con un lápiz en nuestro rollo de papel unas pequeñas lineas, calculando la medida que salgan 6 espacios de la misma medida y luego lo recortamos, esto lo hacemos con los 4 rollos.
The first thing is to mark with a pencil on our paper roll some small lines, calculating the measure that comes out 6 spaces of the same size and then cut it out, this we do with the 4 rolls.
---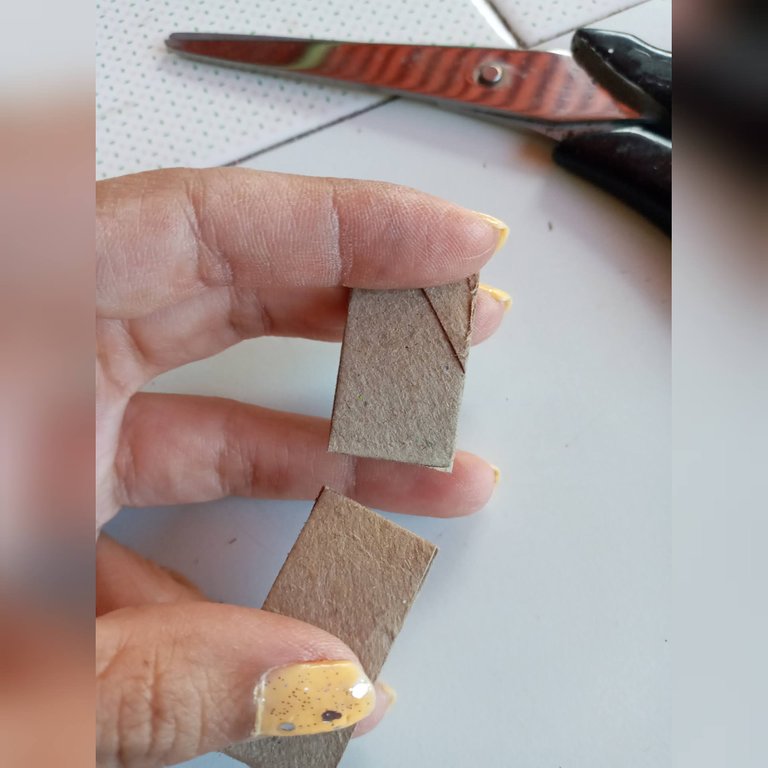 Solo a 6 tiras ya cortadas, las volveremos a cortar a la mitad.
Only 6 strips already cut, we will cut them again in half.
---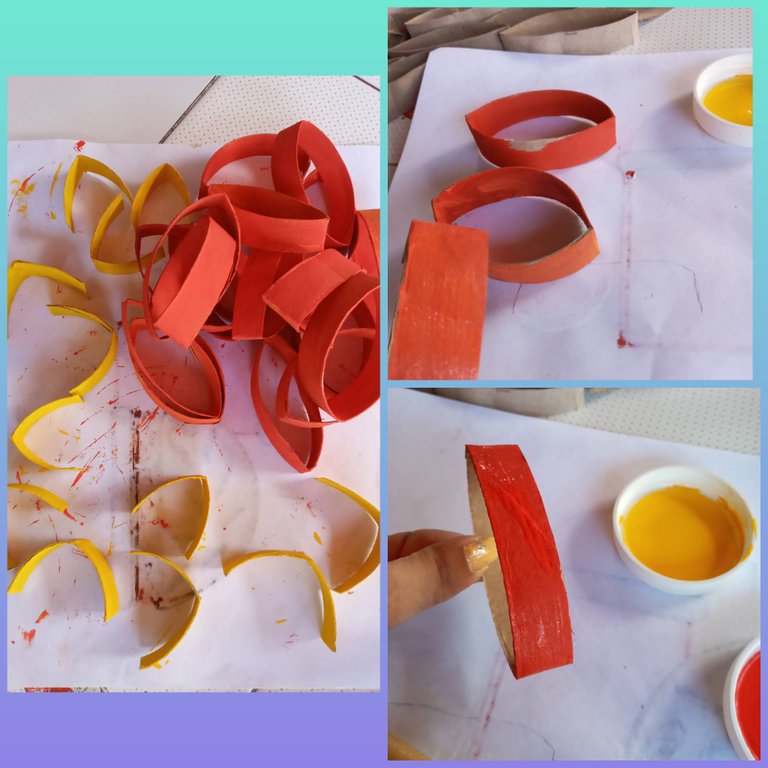 Ahora procederemos a pintar las grandes de un color, yo decidí pintarlas de naranja uniendo el rojo y el amarillo, y las que cortamos a la mitad las pinte de amarillo. Todas se pintan por dentro y por fuera.
Now we will proceed to paint the big ones in one color, I decided to paint them orange joining red and yellow, and the ones we cut in half I painted them yellow. All are painted inside and out.
---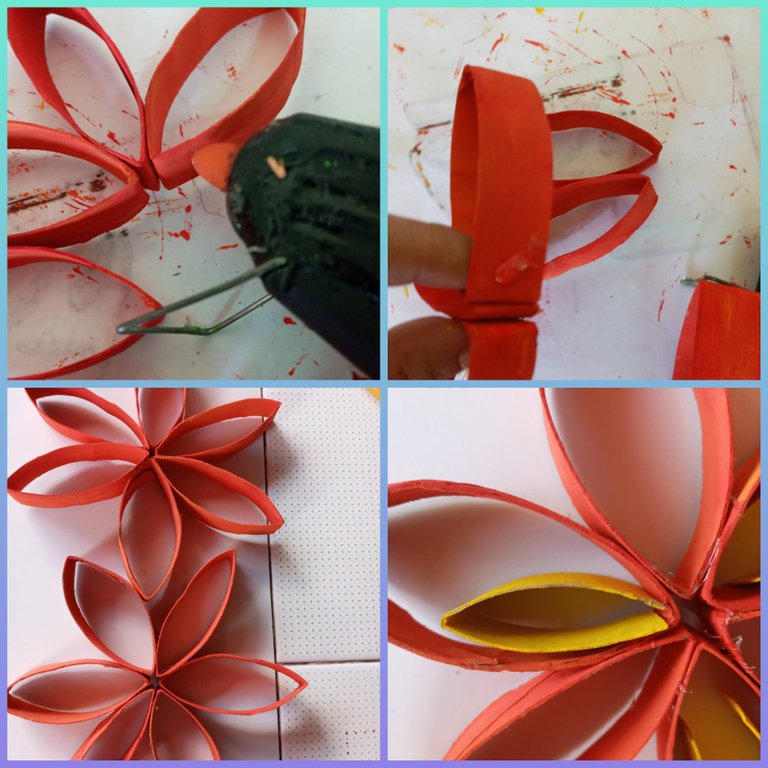 Con nuestra pistola de Silicona, vamos a unir 6 pétalos para una flor, por lo cual formaremos 3 flores, y los que pintamos de amarillo vamos a colocarlos en 2 flores pegando como se muestra en la foto.
With our Silicone gun, we are going to join 6 petals for one flower, so we will form 3 flowers, and those that we paint yellow will be placed in 2 flowers sticking as shown in the photo.
---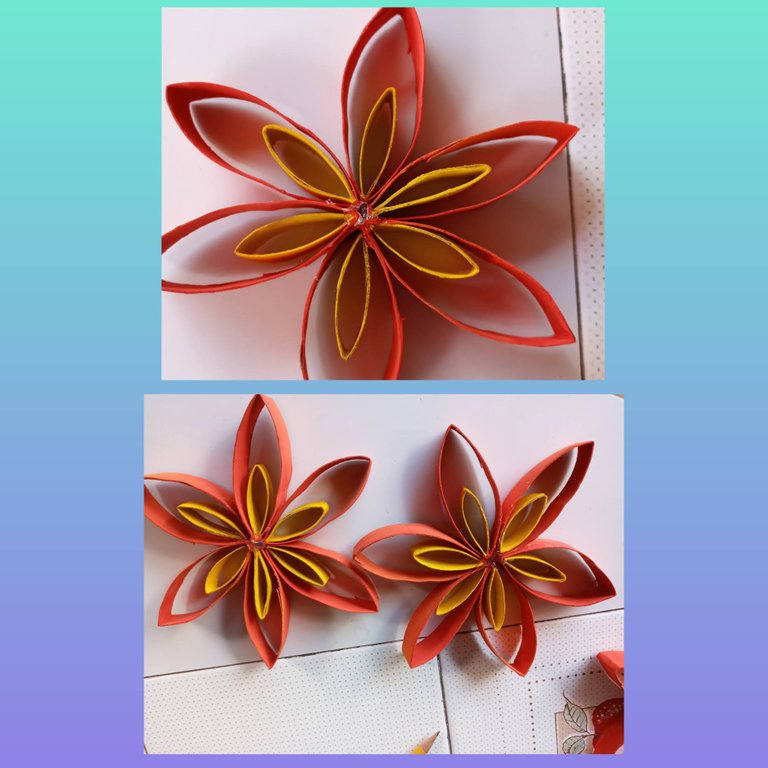 Las 2 flores se deberán ver como en la foto, la otra la dejaremos sin lo amarillo, esa será nuestra base.
The 2 flowers should look like in the picture, the other one we will leave without the yellow, that will be our base.
---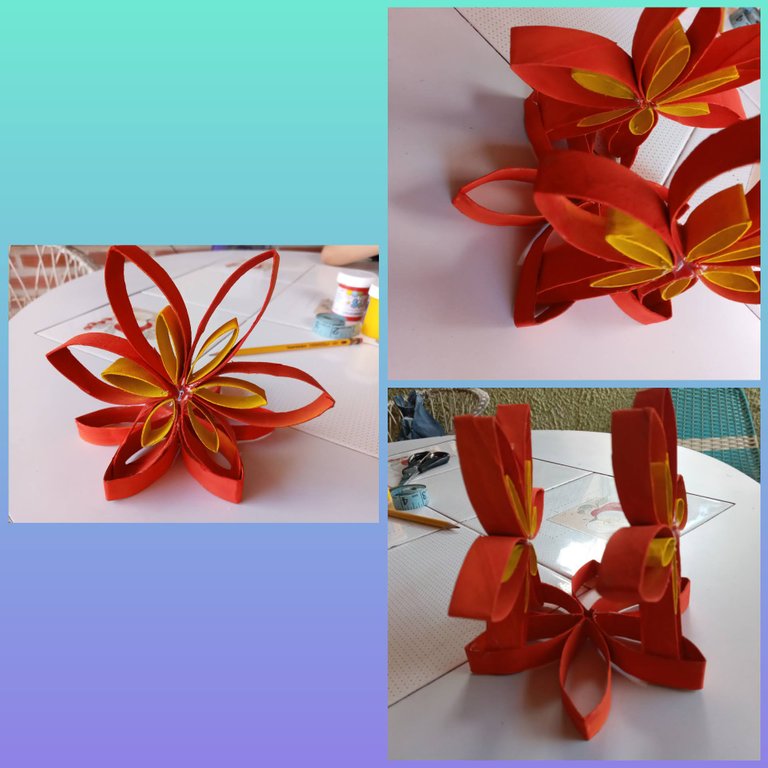 Ahora tomaremos nuestra base y pegaremos 2 pétalos, en 2 pétalos de la base, eso haremos con cada flor de cada lado.
Now we will take our base and paste 2 petals, in 2 petals of the base, that we will do with each flower on each side.
---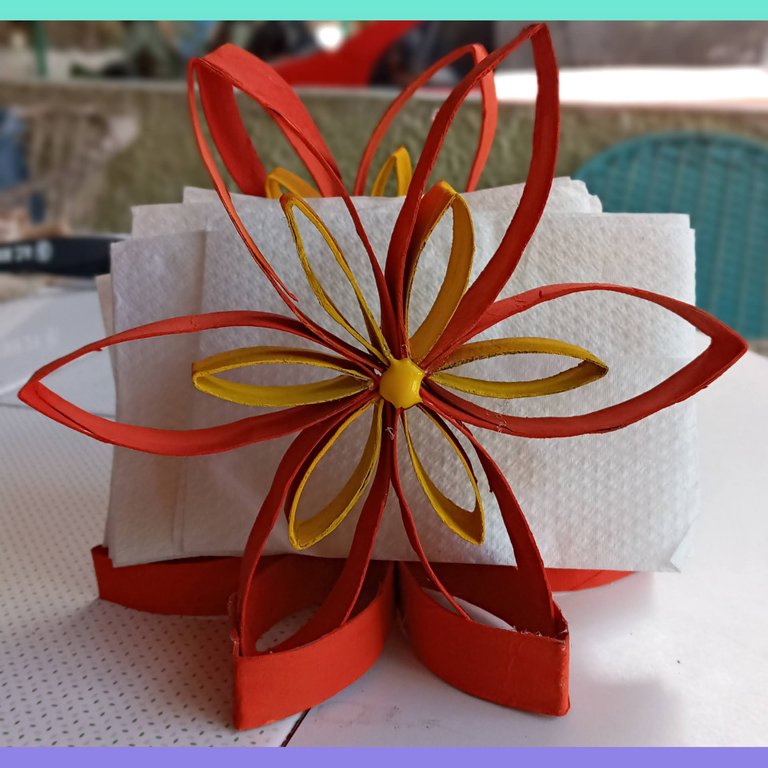 Y así debe quedar nuestro servilletero reciclado, muy bonito y original, en el medio hice un circulo con silicona y luego lo pinte de amarillo, para simular el centro. ¿que les parece?
And that's how our recycled napkin ring should look, very nice and original, In the middle I made a circle with silicone and then painted it yellow, to simulate the center. ¿what do you think?
---

Algunos de mis proyectos // Some of my projects:
---
---
---
---
---
---
---
---
---
---