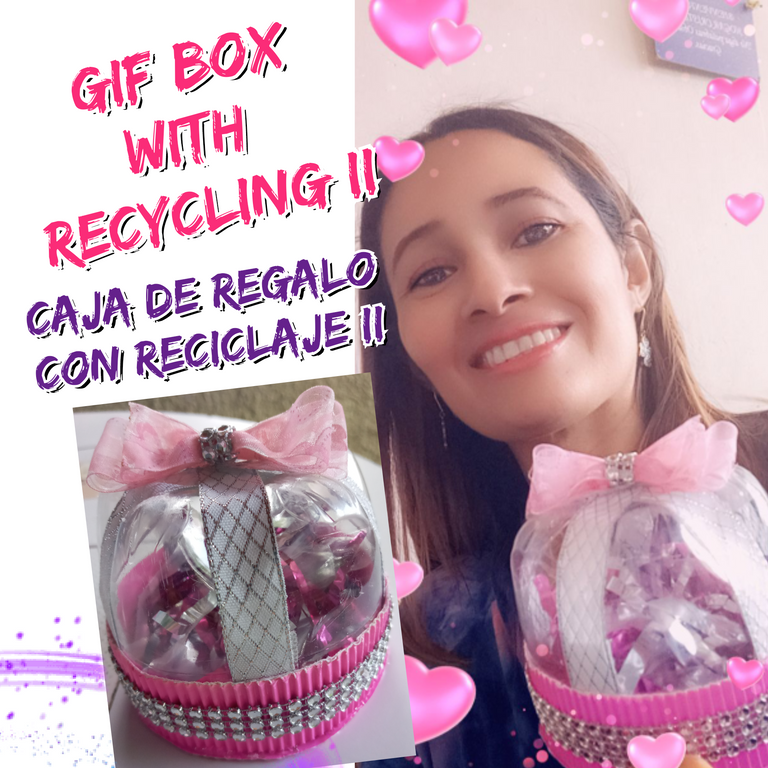 ---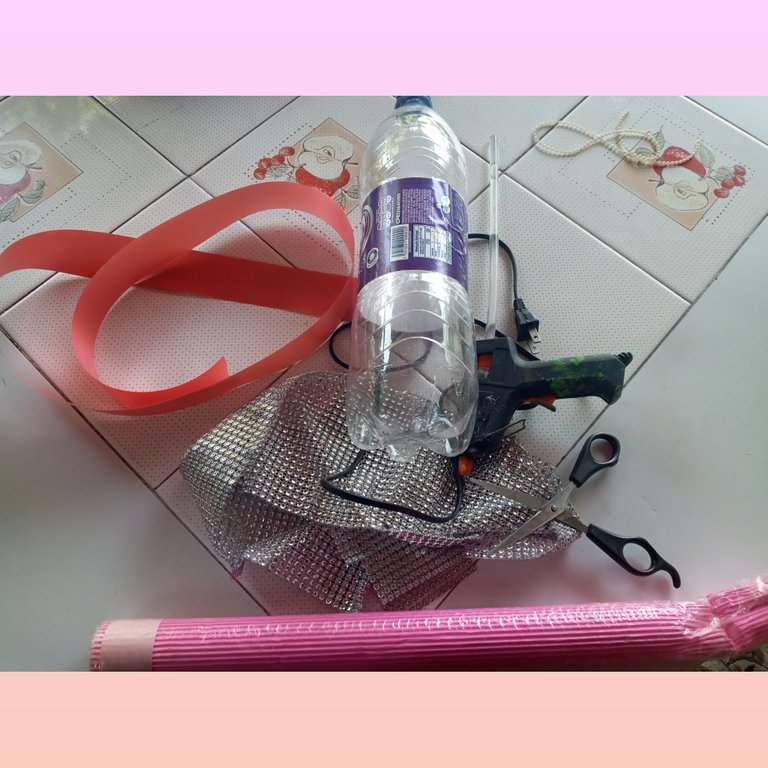 ---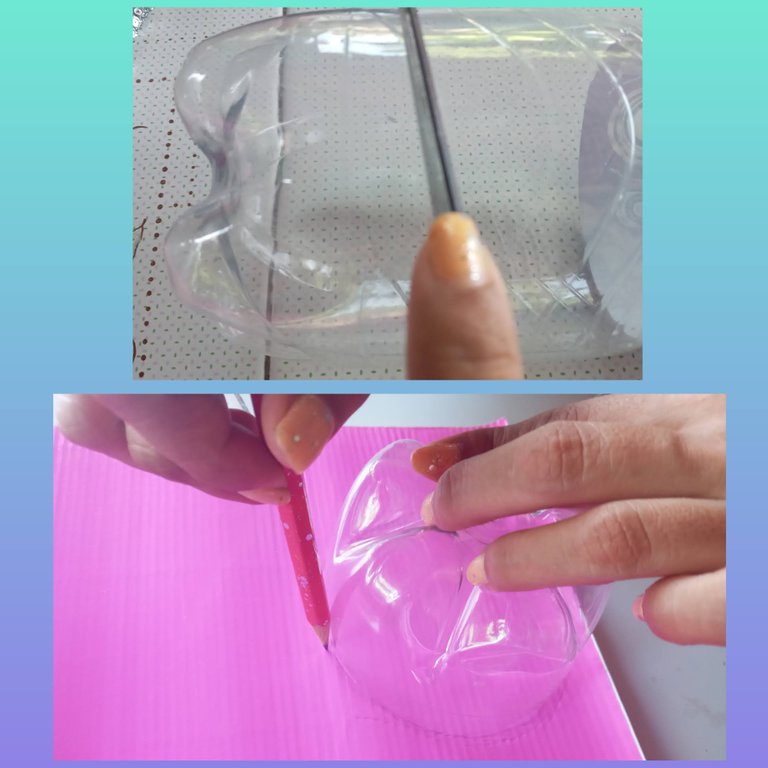 The first thing is to cut our plastic bottle, the bottom is what we need, we cut about 4 fingers up from the bottom of the bottle. We put the roundness he gave us on the corrugated paper and with a pencil we make the circumference.
---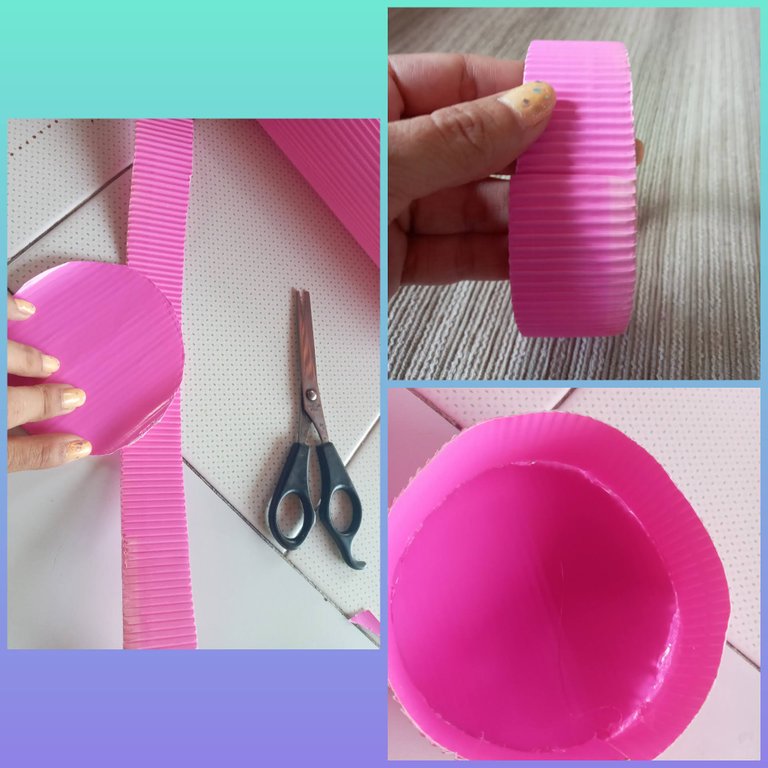 We will also cut a strip of 3cm wide and the length of the circumference from which we cut round, this we will glue as shown in the photo using our silicone.
---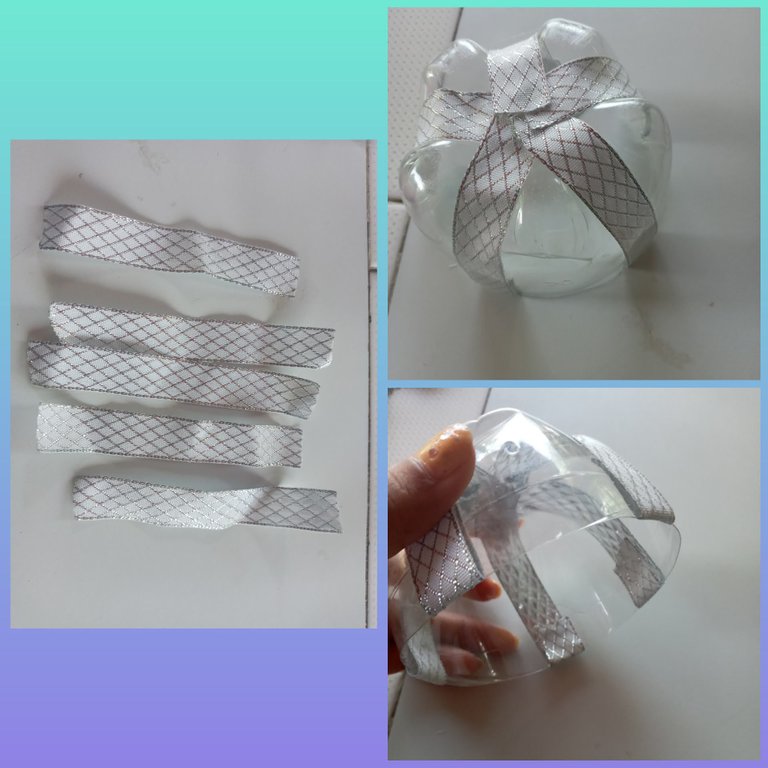 Ahora cortamos 5 tiras de cualquier cinta, puede ser de hacer lazos, en este caso no tenia para regalos sino cinta para lazos, el tamaño dependerá de la botella y las pegamos con silicona caliente como se muestra en la foto.
Now we cut 5 strips of any tape, can be to make ribbons, in this case did not have for gifts but ribbon for ties, the size will depend on the bottle and paste with hot silicone as shown in the photo.
---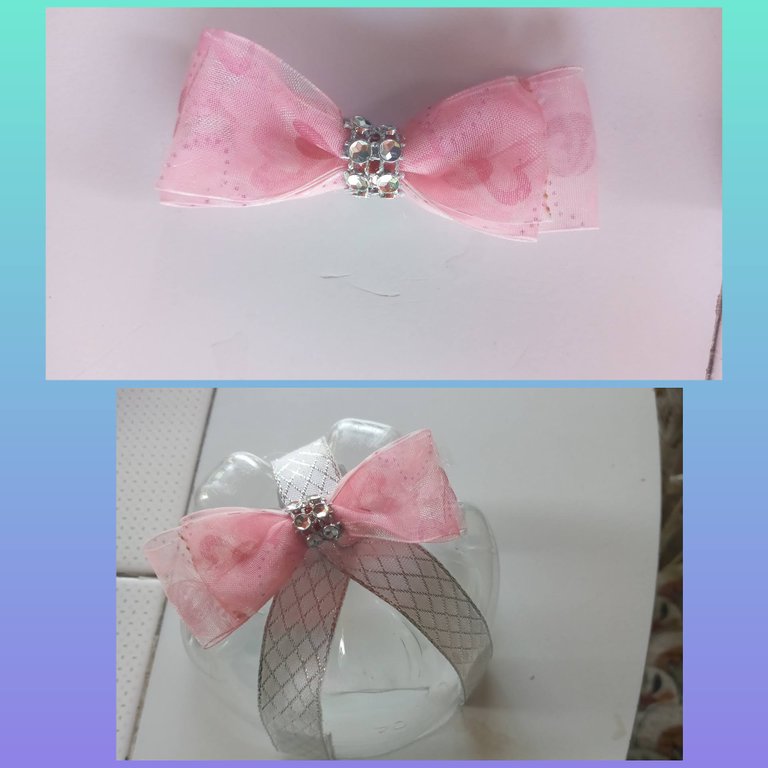 Y ahora hacemos un lazo y en la parte de arriba lo colocamos con silicona como adorno.
And now we make a loop and place it on top with silicone as an ornament.
---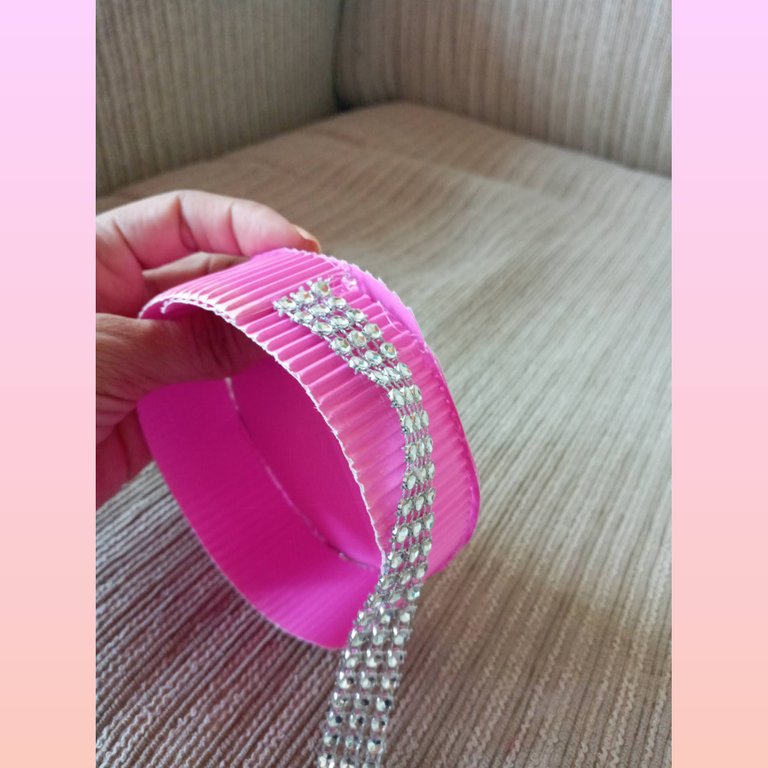 En la parte de abajo del cartón corrugado, también lo decoramos.
On the bottom of the corrugated cardboard, we also decorate it.
---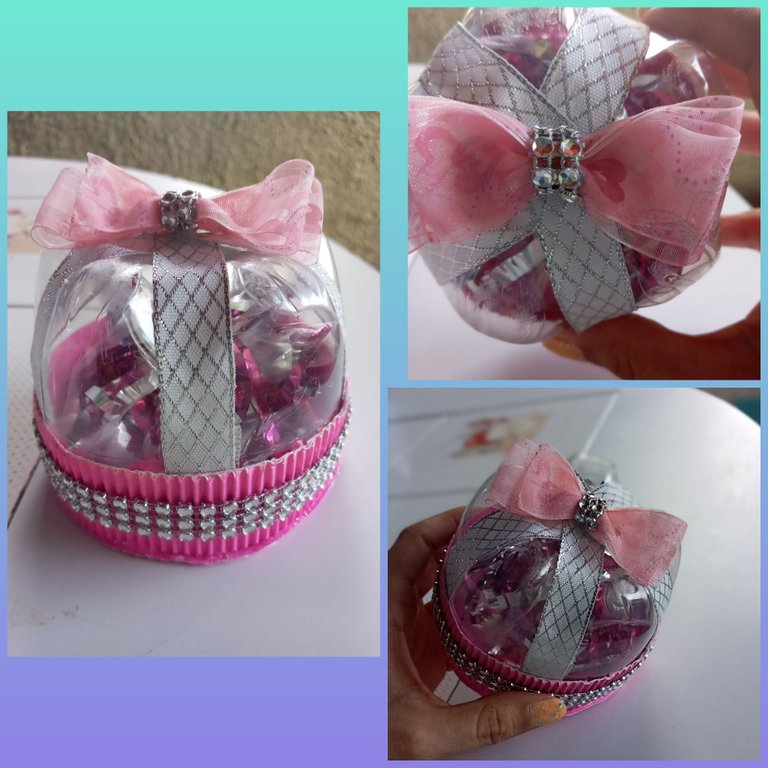 Decoramos dentro con caramelos y chocolates, o lo que deseen regalar, queda hermoso, de hecho me dijeron que parecían recuerdos de 15 años.
We decorate inside with candies and chocolates, or whatever they want to give away, it looks beautiful, in fact they told me they looked like 15 year old memories.
---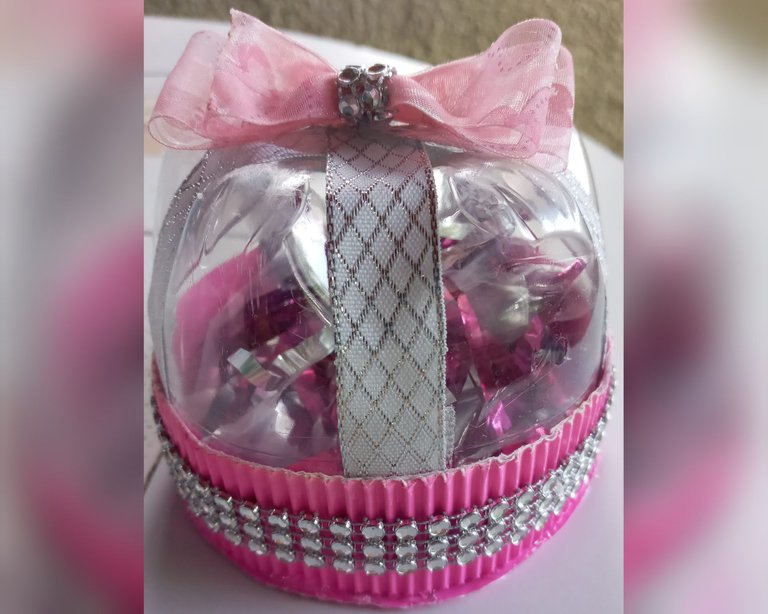 ---
Algunos de mis proyectos // Some of my projects:
---
---
---
---
---
---
---
---
---
---