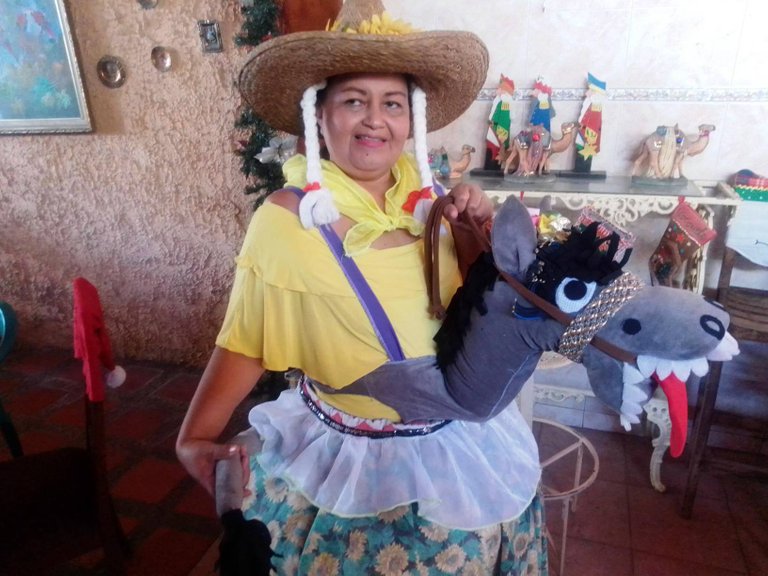 ---
La burriquita es un baile típico en Venezuela que se celebra en diciembre y en carnavales. Es un disfraz donde la persona aparece como si estuviera montada sobre la burra y baila; es una tradición traída por los españolas y que normalmente se celebra en las costas de toda Venezuela, normalmente más hacia las zonas de oriente. Aquí les presento a la burriquita que hice para celebrar diciembre y próximamente cuando se aproxime carnavales. Los pasos son dependiendo del gusto y materiales que se tengan, telas recicladas y otros para hacer el disfraz. ¡Espero les guste!.
The burriquita is a typical dance in Venezuela that is celebrated in December and during carnivals. It is a costume where the person appears as if he were riding on the donkey and dances; It is a tradition brought by the Spanish and that is normally celebrated on the coasts of all Venezuela, usually more towards the eastern areas. Here I present to you the little burriquita that I made to celebrate December and soon when carnivals approach. The steps are depending on the taste and materials that are had, recycled fabrics and others to make the costume. I hope you like it !.
---

---
MATERIALES / MATERIALS:
---
- 1 mantel estampado, 1 mono gris, 1 trozo de tela negra, 1 sombrero de paja, girasoles de tela, relleno de algodón, alambre, goma espuma, 1 correa dorada, estambre, 1 blusa estampada, 1 tira marrón para las riendas, 1 retazo de tela blanca para los ojos, foami para los dientes, tela roja para la lengua, hilo, tijera.
- 1 patterned tablecloth, 1 gray jumpsuit, 1 piece of black cloth, 1 straw hat, fabric sunflowers, cotton filling, wire, foam rubber, 1 gold strap, yarn, 1 printed blouse, 1 brown strip for the reins, 1 piece of white cloth for the eyes, foam for the teeth, red cloth for the tongue, thread, scissors.
---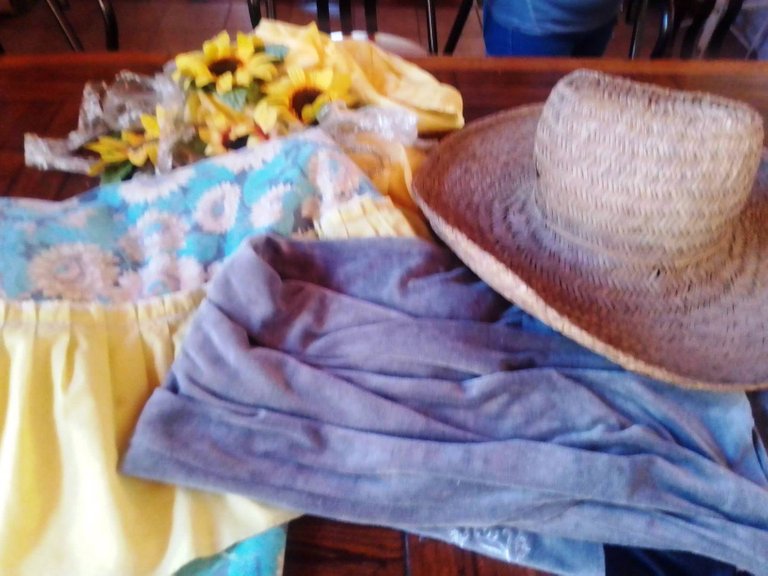 PROCEDIMIENTO / PROCESS:
---
- Cortamos la forma de la cabeza de la burra.
- We cut the shape of the donkey's head.
---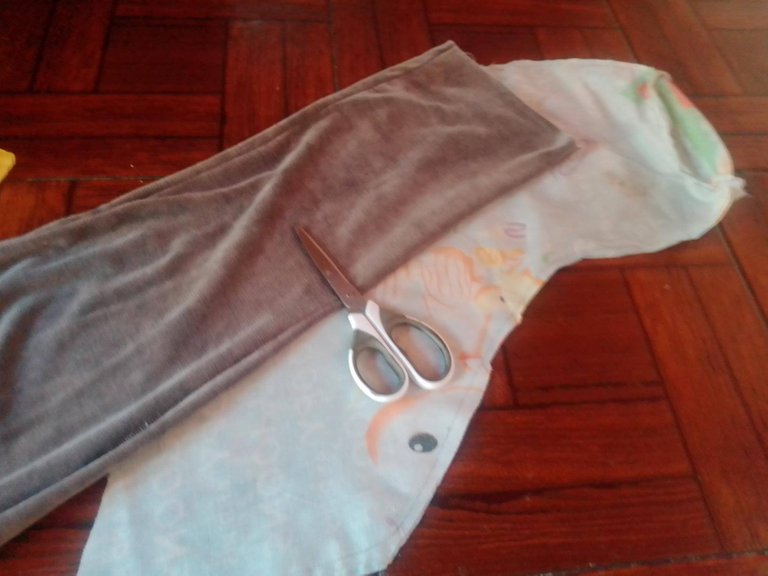 ---
- Rellenamos la cabeza con algodón.
- We fill the head with cotton.
---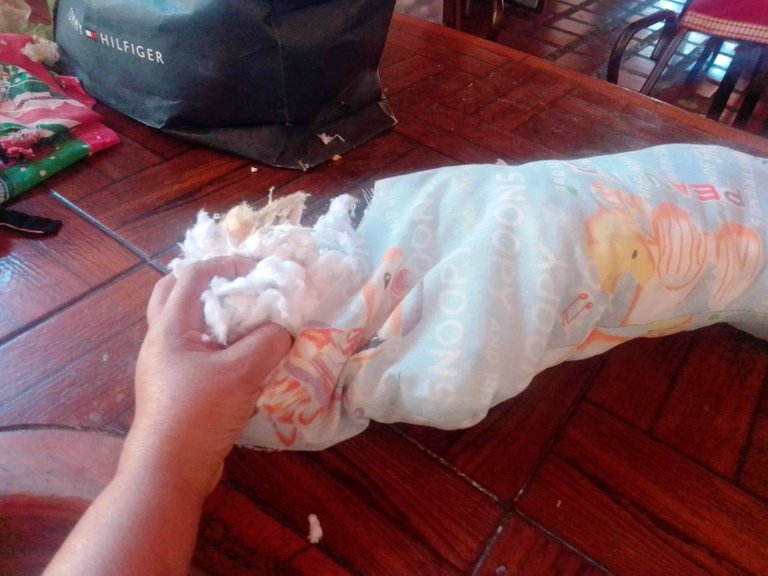 ---
- Cortamos las orejas a la medida deseada.
- We cut the ears to the desired size.
---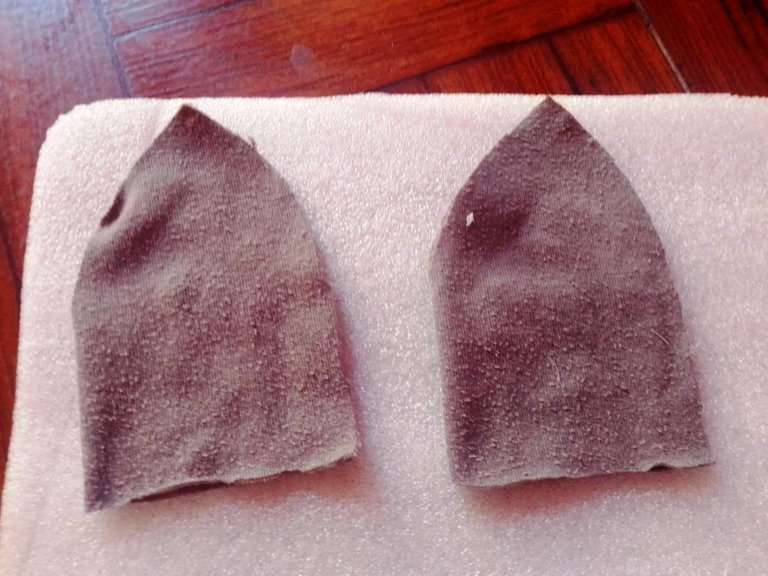 ---
- Cortamos el copete.
- We cut the pompadour.
---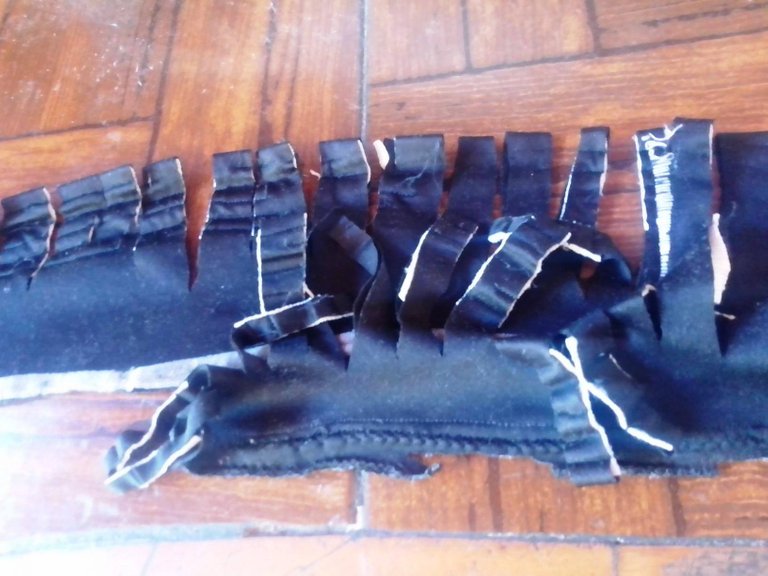 ---
- Hacemos la forma de la trompa y rellenamos.
- We make the shape of the trunk and fill.
---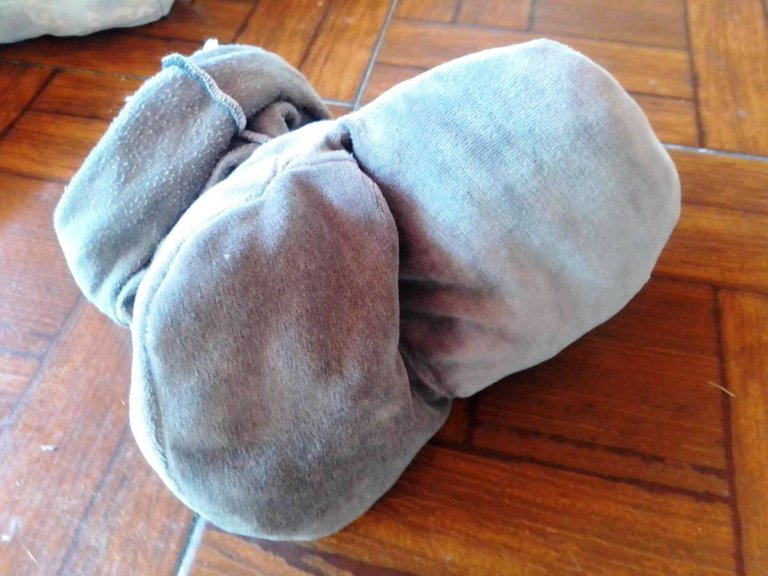 ---
- Hacemos y cortamos las pestañas en tela negra y los ojitos en tela negra y blanca.
- We make and cut the tabs in black fabric and the eyes in black and white fabric.
---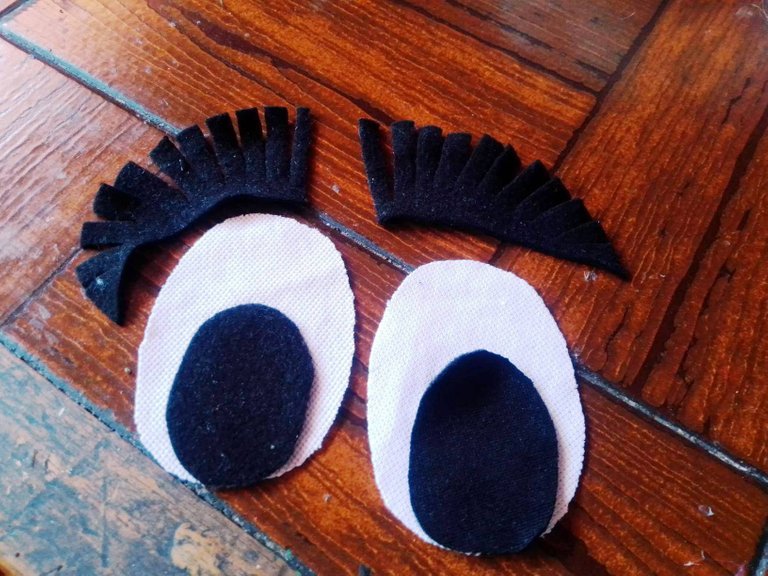 ---
- Vamos formando la cabeza de la burra cosiendo la trompa, los ojos, pestañas. Hacemos la lengua en tela roja y los dientes de foami blanco.
- We are making the head of the donkey by sewing the trunk, eyes, eyelashes. We make the tongue in red cloth and the teeth in white foam.
---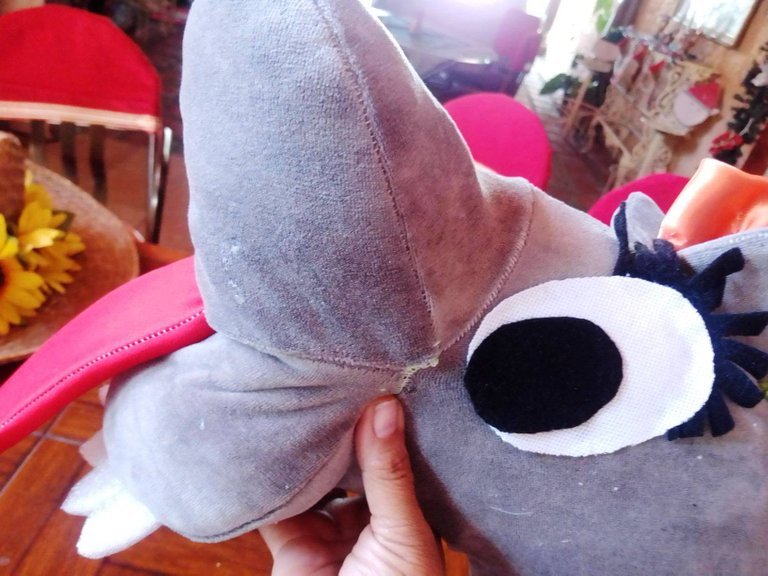 ---
- Cosemos y vamos dándole la forma a la burriquita, ya la cabeza la tenemos elaborada.
- We sew and we give the shape to the burriquita, and we have the head made.
---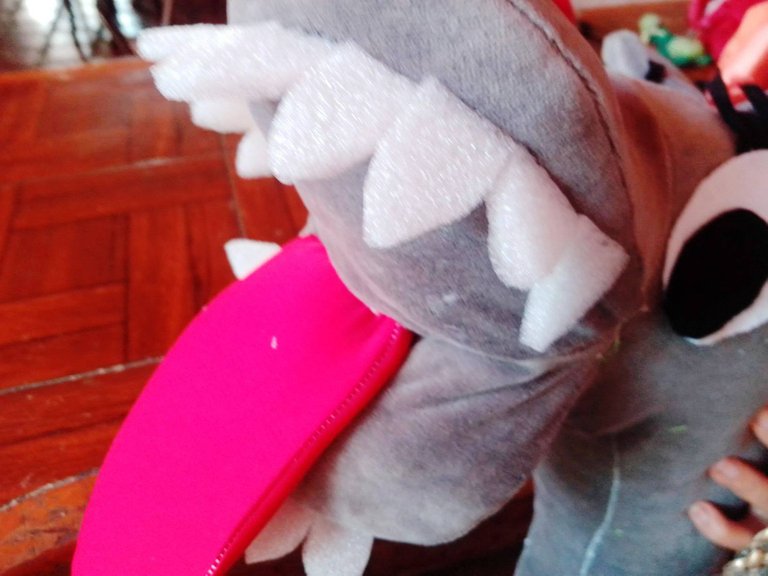 ---
- Le colocamos el bozal de color dorado y la nariz en tela negra.
- We put the muzzle in gold color and the nose in black fabric.
---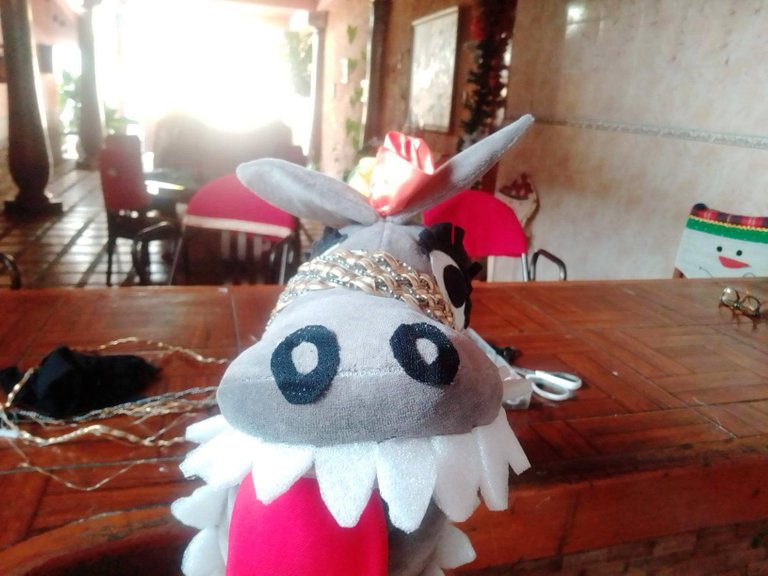 ---
- Adornamos el sombrero de paja con girasoles de tela.
- We decorate the straw hat with fabric sunflowers.
---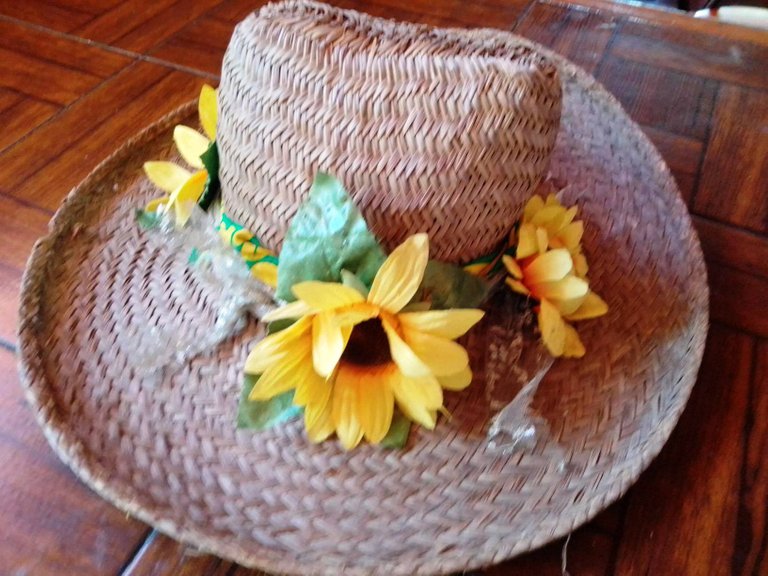 ---
- El armador lo hicimos de alambre y lo cosimos con goma espuma, le coloqué los tirantes que van en los hombros, este armador es donde colocamos la falda.
- We made the outfitter out of wire and sewed it with foam rubber, I placed the straps that go on the shoulders, this outfitter is where we put the skirt.
---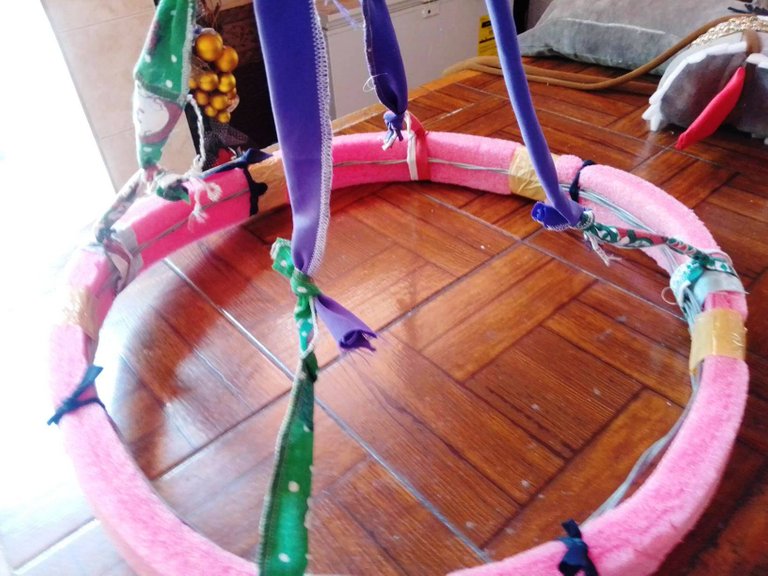 ---
- Aquí les muestro como va quedando el armazón.
- Here I show you how the frame looks.
---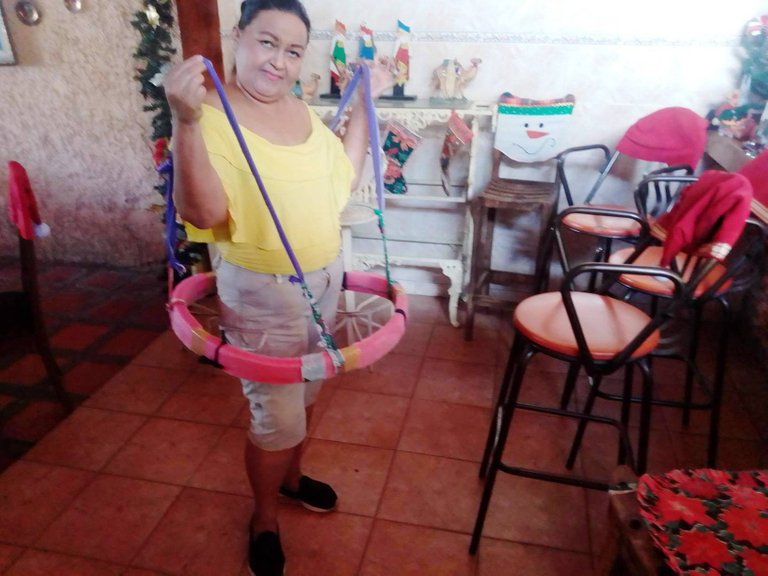 ---
- Cosemos un faral para hacer la falda más larga.
- We sew a faral to make the skirt longer.
---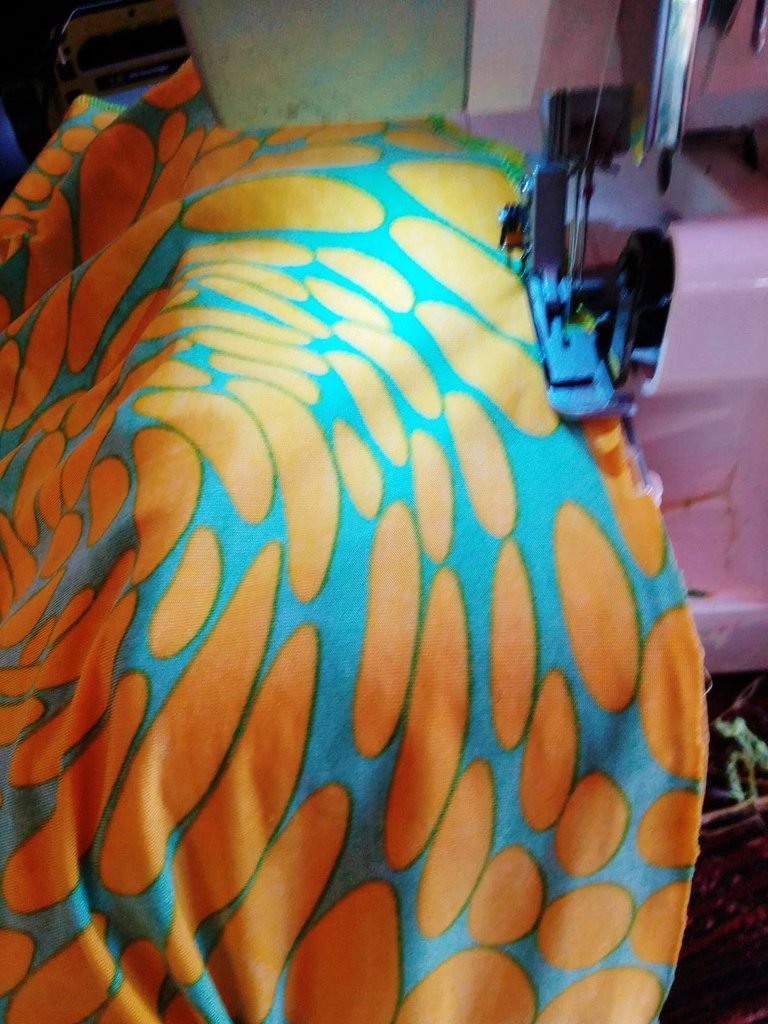 ---
- Seguimos empatando los trozos de tela para hacer la falda.
- We continue to tie the pieces of fabric to make the skirt.
---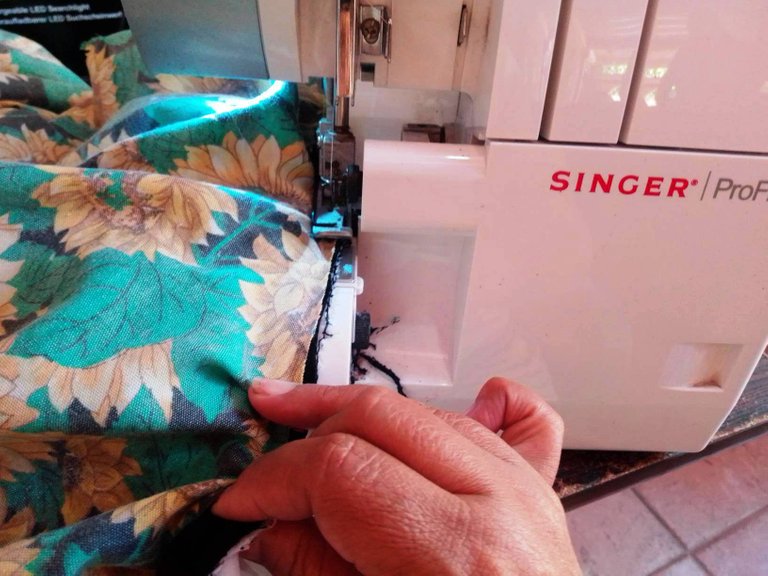 ---
- Vean como va quedando la falda.
- See how the skirt looks.
---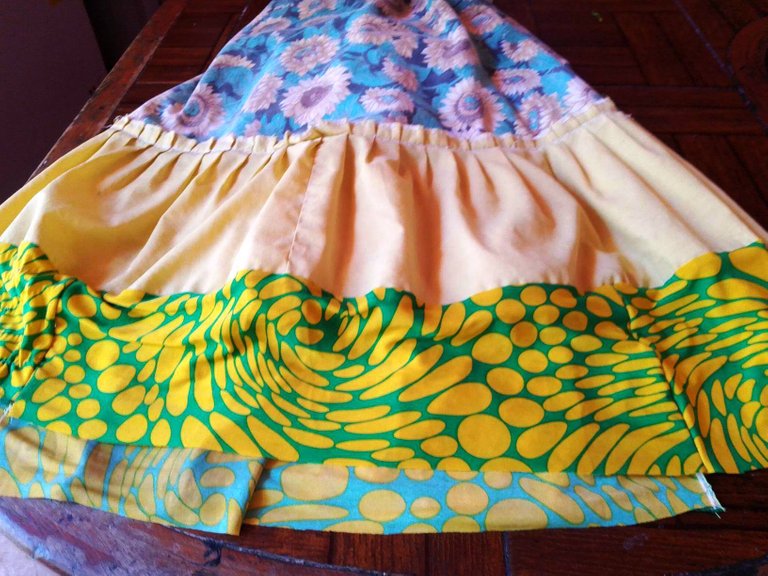 ---
- Le coloqué un faral de tela blanca en la pletina de la falda.
- I placed a white fabric faral on the skirt plate.
---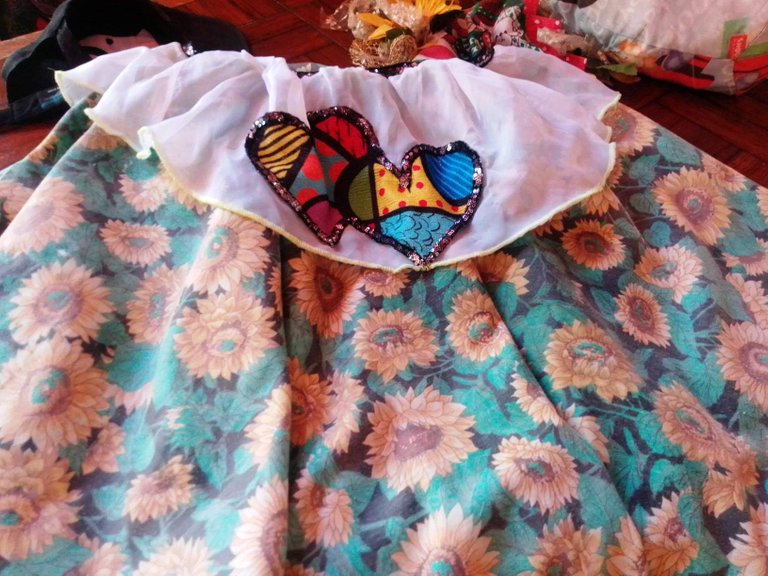 ---
- Hice la cola, le dí la forma y cosí a máquina.
- I made the tail, shaped it and machine sewn.
---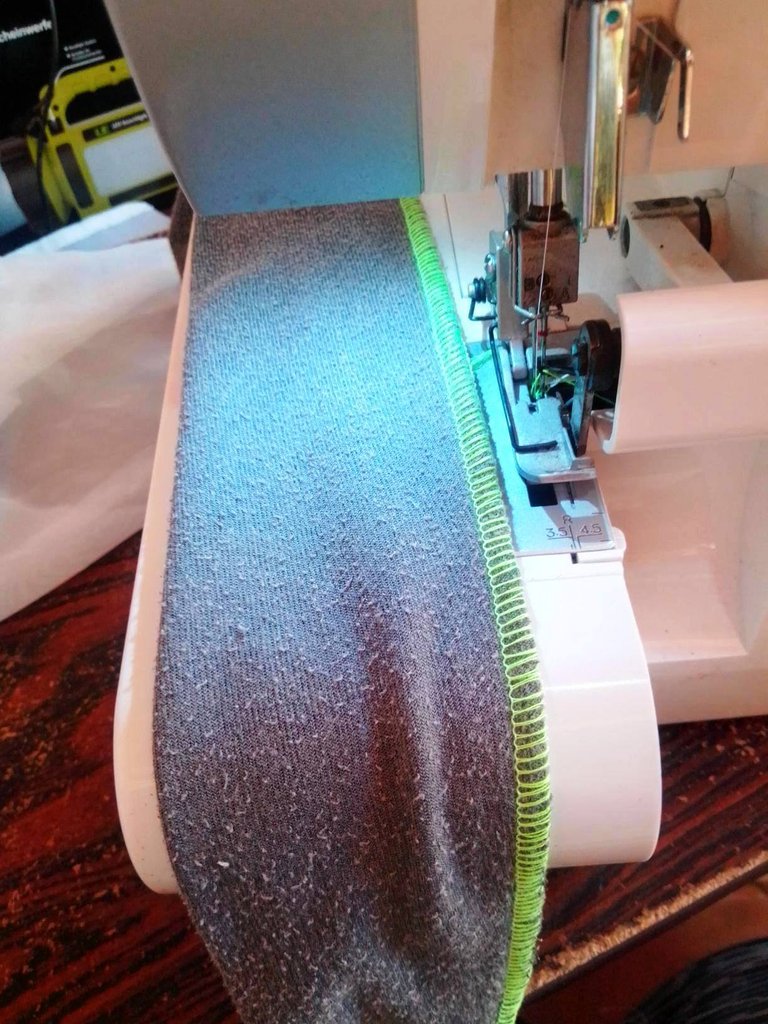 ---
- Rellené la cola.
- I filled the queue.
---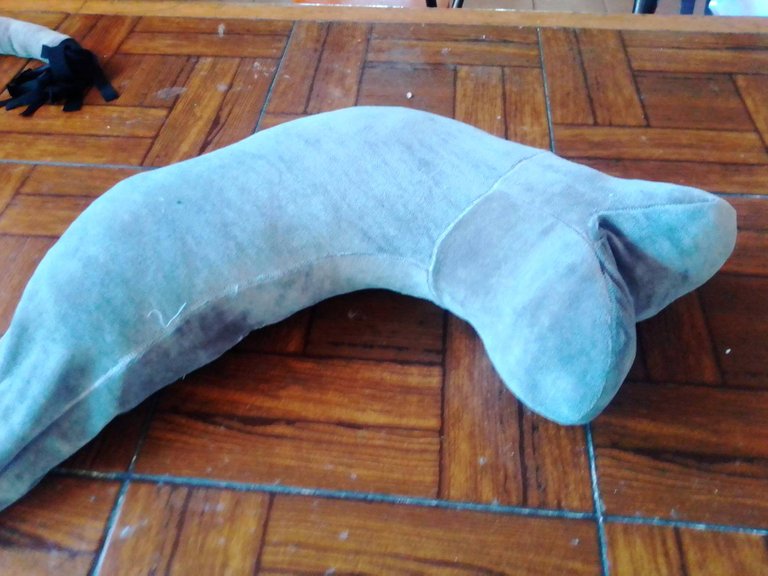 ---
- Pegué la cola a la falda, miren como queda.
- I glued the tail to the skirt, see how it looks.
---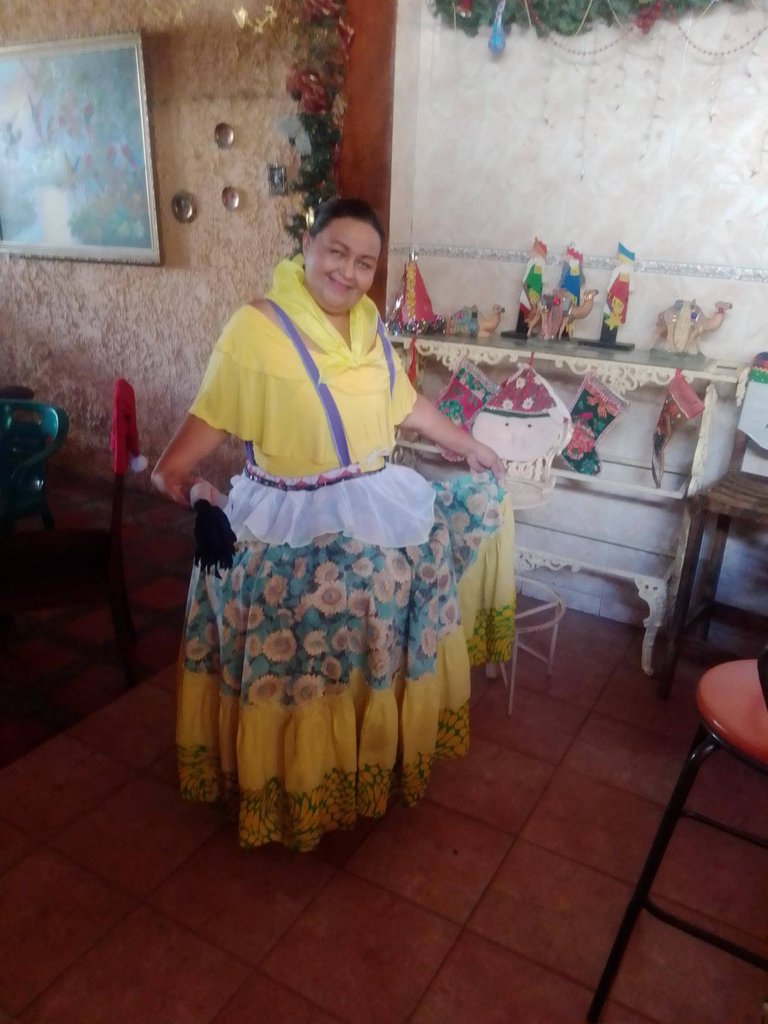 ---
- Le cosí la cabeza.
- I sewed his head up.
---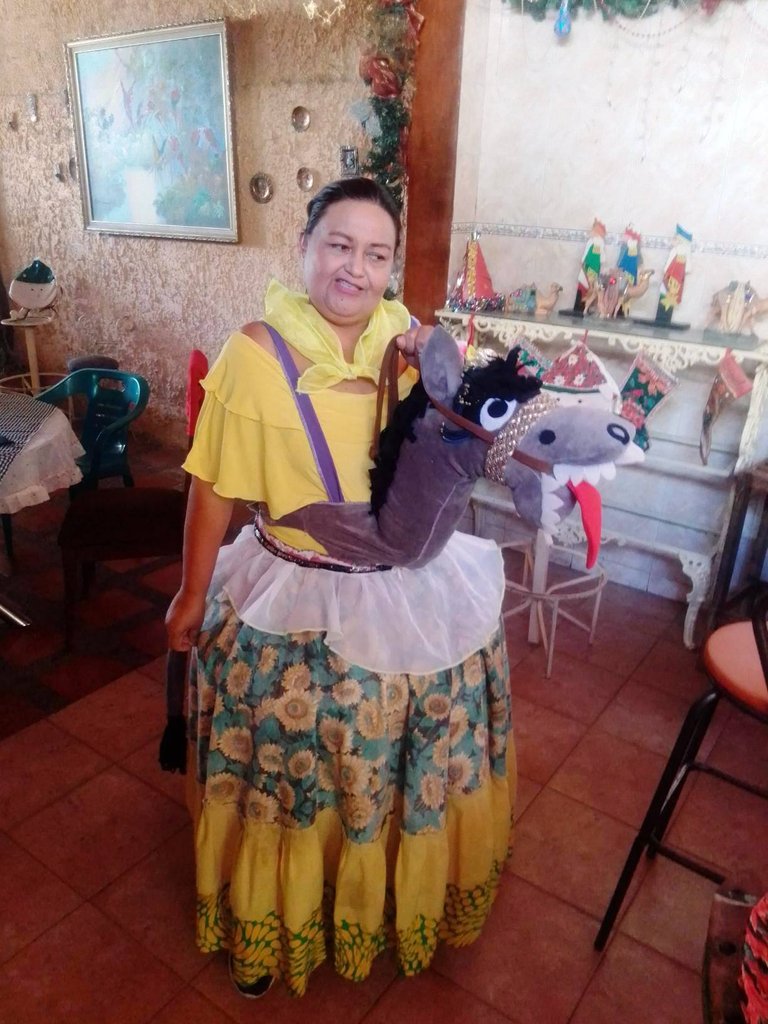 ¡EL BAILE DE LA BURRIQUITA, UNA TRADICIÓN VENEZOLANA, UN PATRIMONIO CULTURAL!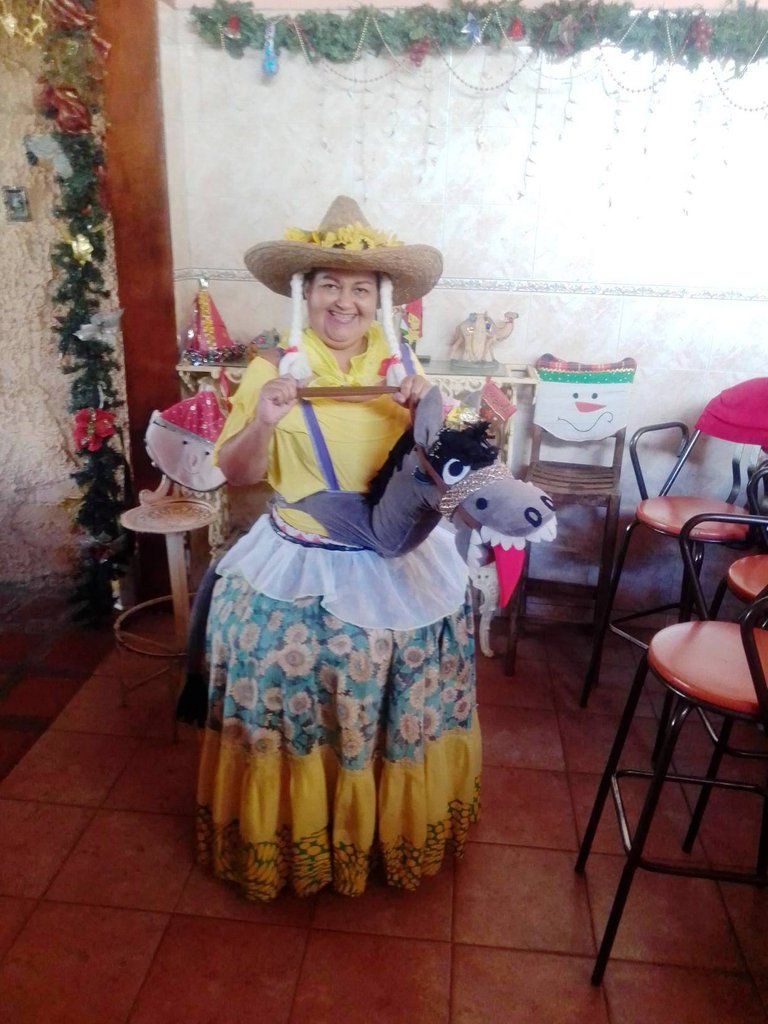 THE BURRIQUITA'S DANCE, A VENEZUELAN TRADITION, A CULTURAL HERITAGE!

Otras de mis publicaciones/Other of my publications

Las fotos son de mi propiedad tomadas con mi celular BluAdvance L4 A350a Dual Sim Quad Core
The photos are my property taken with my BluAdvance L4 A350a Dual Sim Quad Core cellphone
CONTENIDO 100% ORIGINAL
100% ORIGINAL CONTENT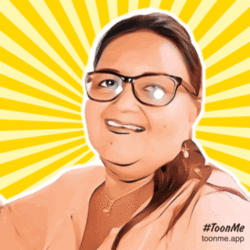 Los gif fueron creados por el programa ToonMe.app y EzGifMaker
The gifs were created by the ToonMe.app program and EzGifMaker