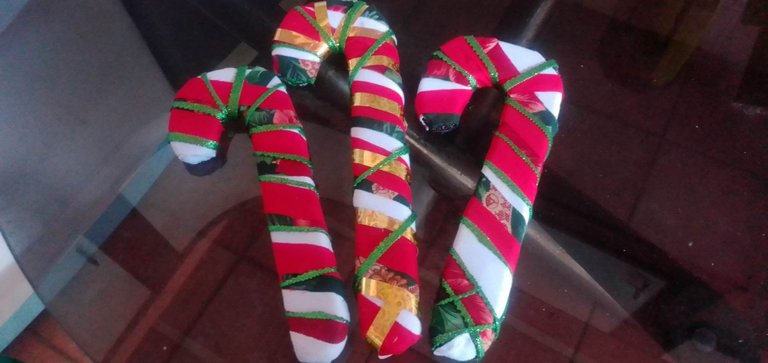 Hola amigos, ¡sigo con el espíritu navideño!, cuenta la leyenda que por los años 1.600 en Colonia, Alemania, nacía esta tradición navideña. Se cuenta que para que los niños se quedaran tranquilos en la iglesia al oír cantar a los monaguillos, les daban bastoncitos de caramelos y así se podía escuchar las canciones y la misa. Hoy vamos a realizar unos decorativos bastones, con materiales reciclados muy fáciles de hacer. ¡Espero les gusten!.
Hello friends, I'm still in the Christmas spirit! Legend has it that in the 1600s in Cologne, Germany, this Christmas tradition was born. It is said that in order for the children to remain calm in church when they heard the altar boys sing, they gave them candy canes so that they could listen to the songs and the mass. Today we are going to make some decorative canes, with recycled materials that are very easy to make. Hope you like them!.




Materiales / Materials: 🧵
Pueden ser de anime o corcho blanco, cartón o goma espuma, silicón líquido o de barra, telas en colores navideños, (estampados o unicolor), papel brillante dorado o plateado, tiritas de silicón escarchado verde o cualquier otro material que tengan brillante, tijera y papel para hacer el patrón.
- They can be made of anime or white cork, cardboard or foam rubber, liquid or stick silicone, fabrics in Christmas colors (printed or unicolor), gold or silver shiny paper, green frosted silicone strips or any other material that has glitter, scissors and paper to make the pattern.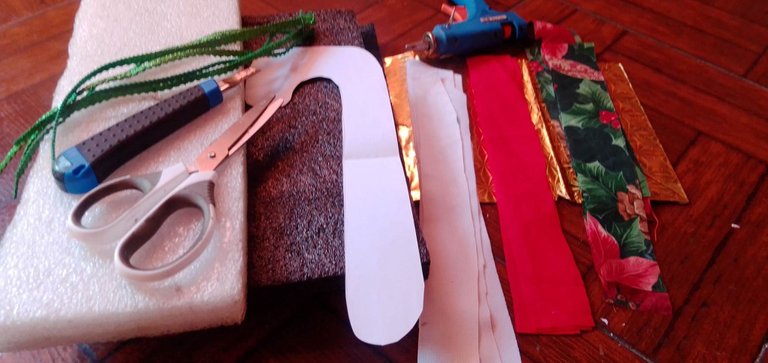 Procedimiento/Pasos - Procedures/Steps: ✂
Hacer el patrón en papel, del tamaño deseado según el material que se disponga.
- Make the pattern on paper, of the desired size according to the material available.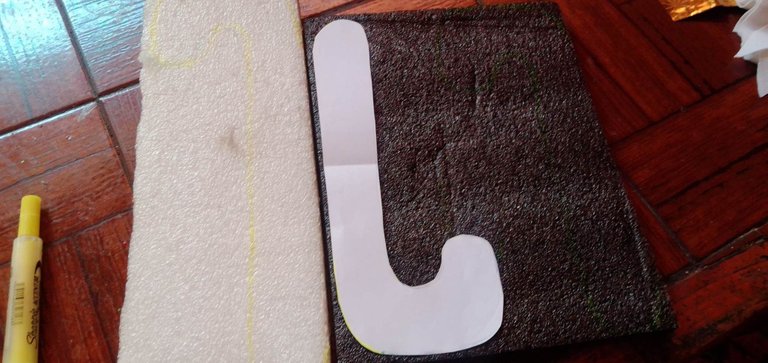 Lo marcamos en el anime o goma espuma, con ayuda de un marcador o bolígrafo.
- We mark it on the anime or foam rubber, with the help of a marker or pen.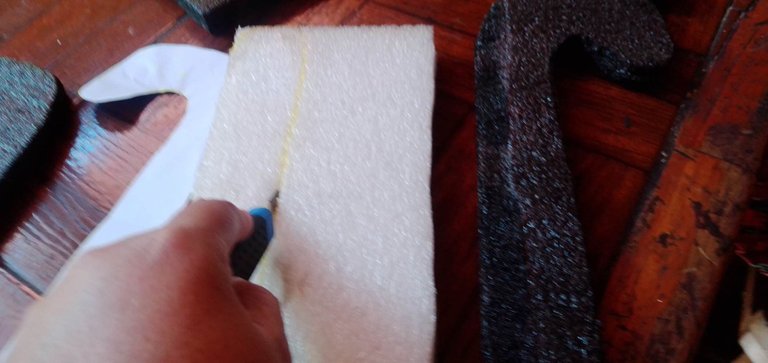 Cortamos alrededor siguiendo la forma marcada.
- We cut around following the marked shape.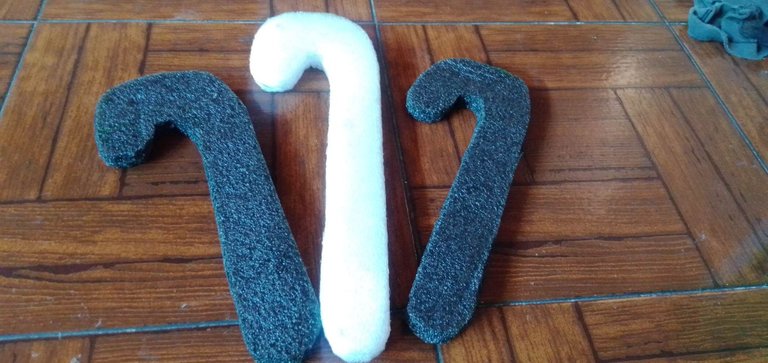 Con las telas hacemos cintas de aproximadamente 1 cms de ancho y comenzamos a entorchar el bastón. Es indiferente con el color que quieras comenzar, yo comencé por el blanco.
- With the fabrics we make ribbons of approximately 1 cm wide and we begin to twist the cane. It is indifferent with the color you want to start with, I started with white.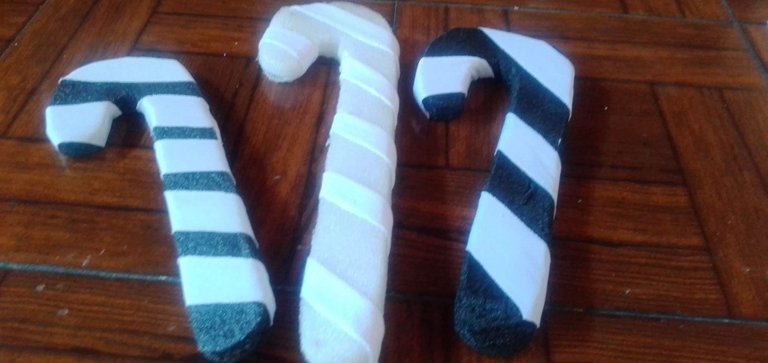 Luego hacemos otra vuelta con otro color, elegí el estampado, que nos quede justo al lado del anterior.
- Then we make another round with another color, I chose the pattern, which is right next to the previous one.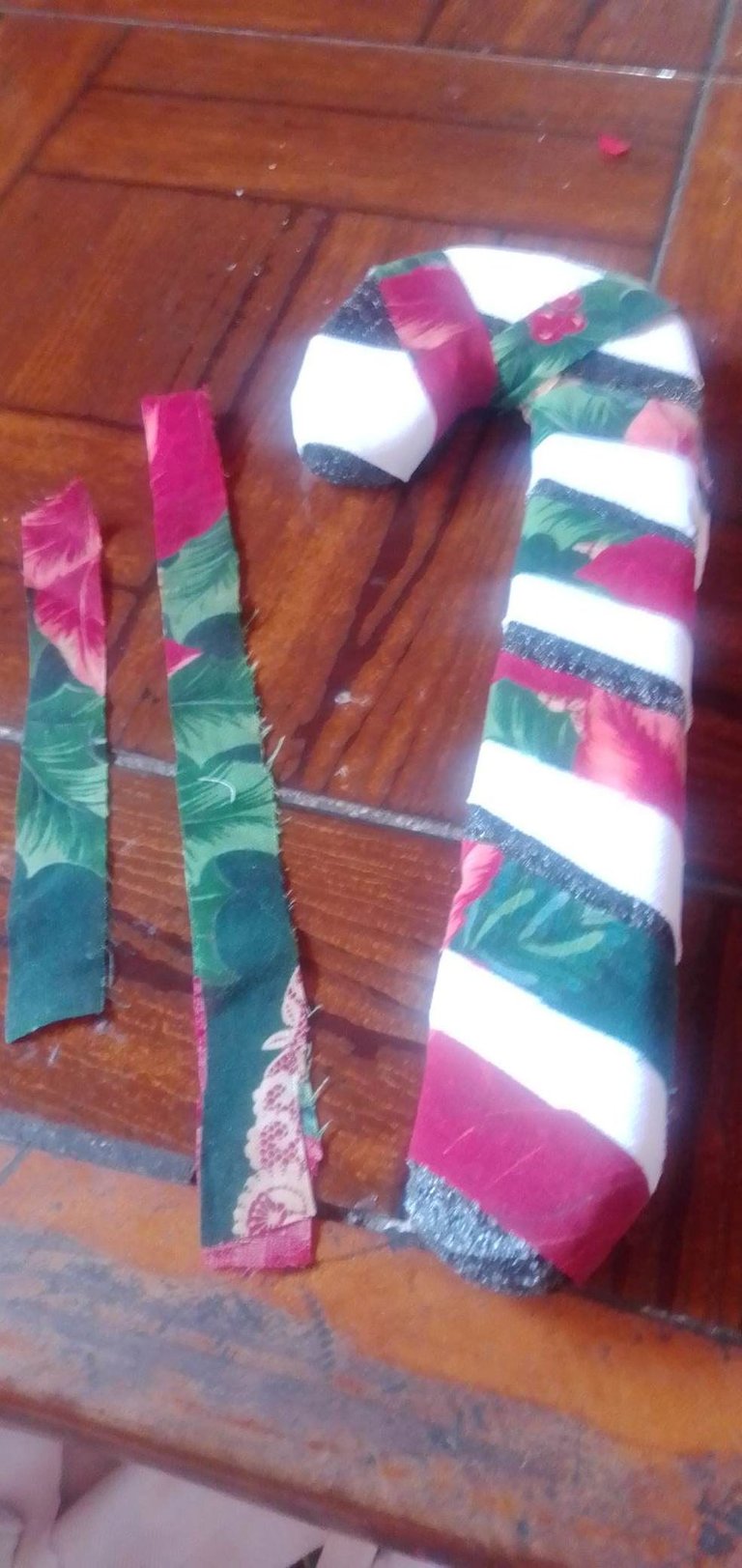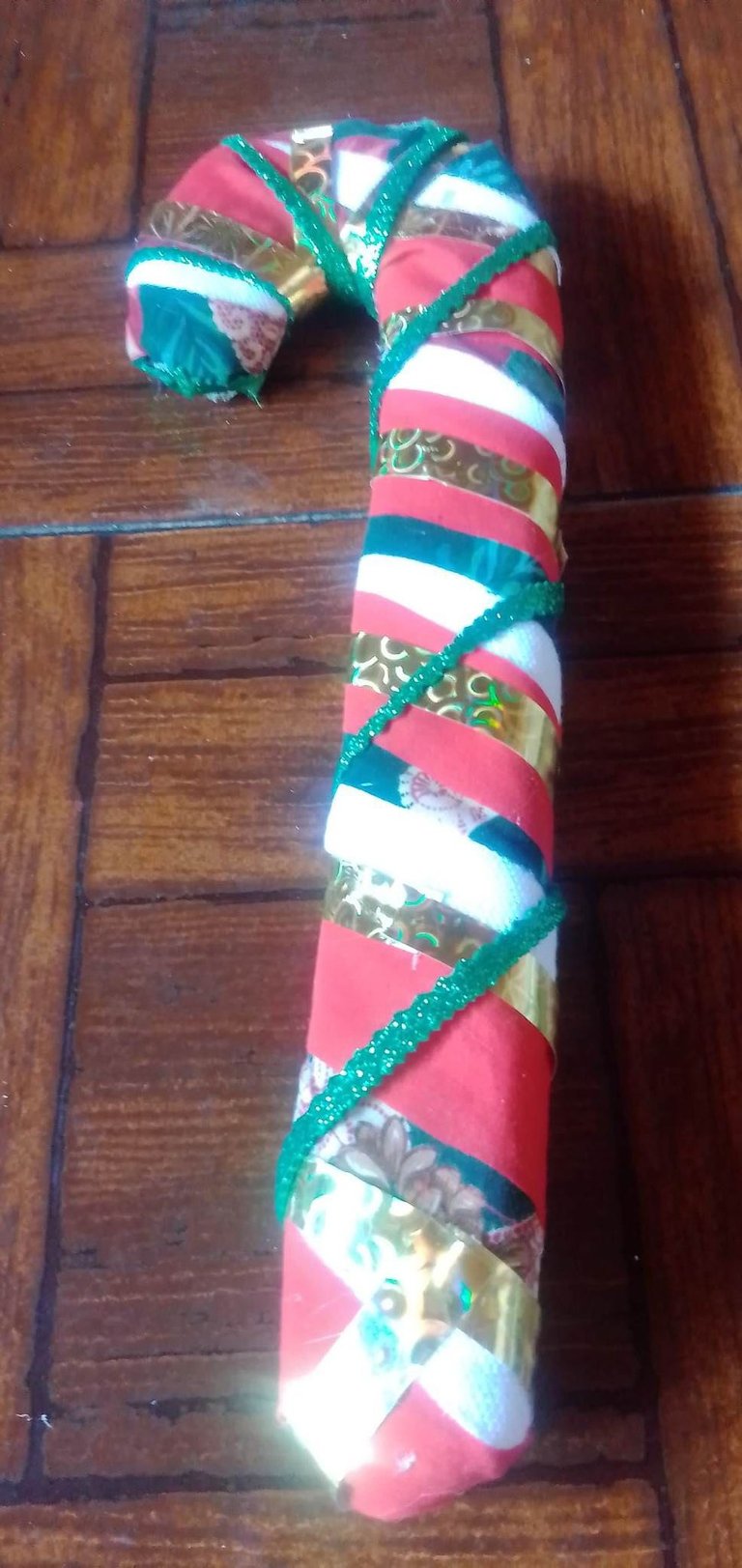 Y el tercer color lo vamos pegando donde veas espacio por cubrir.
- And the third color we are sticking where you see space to cover.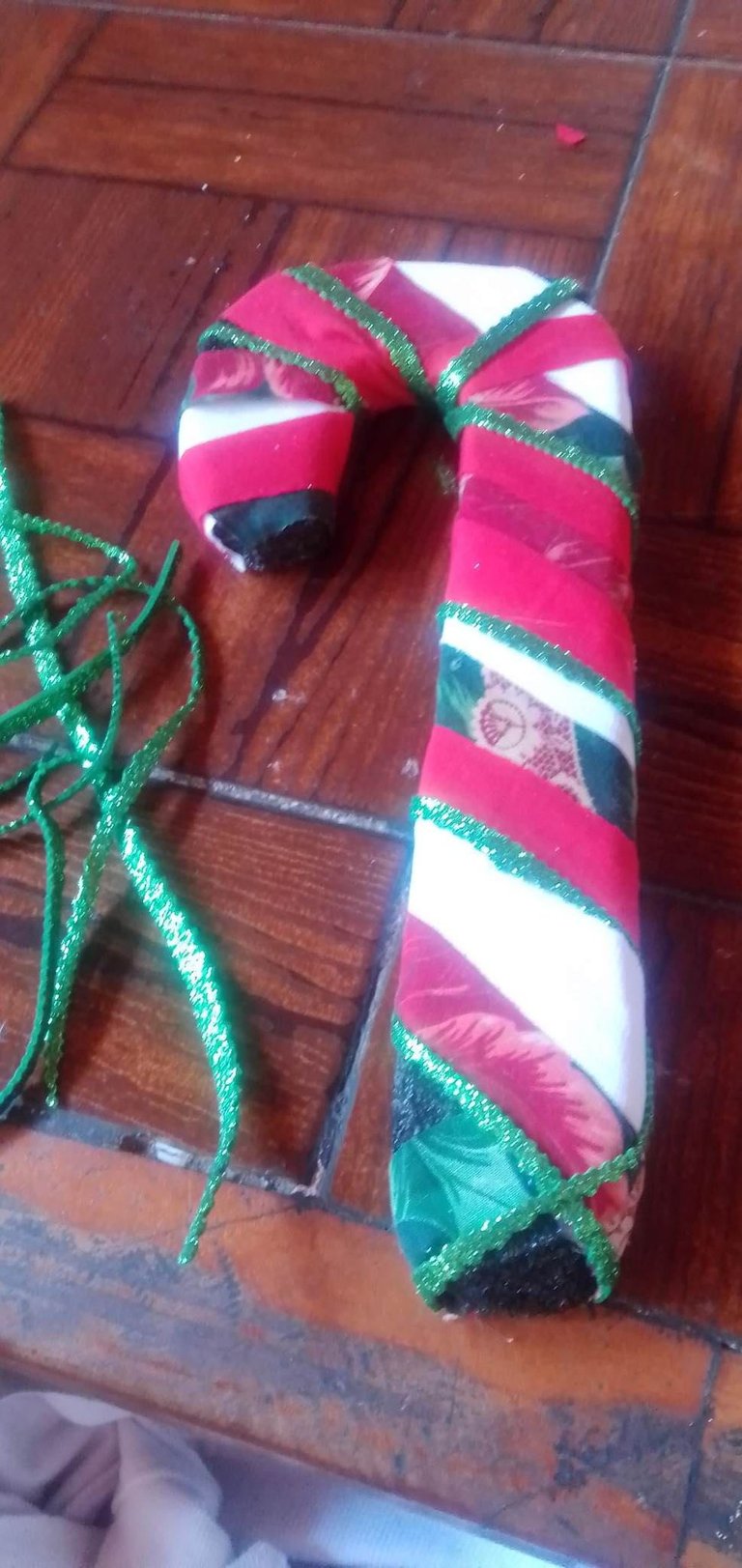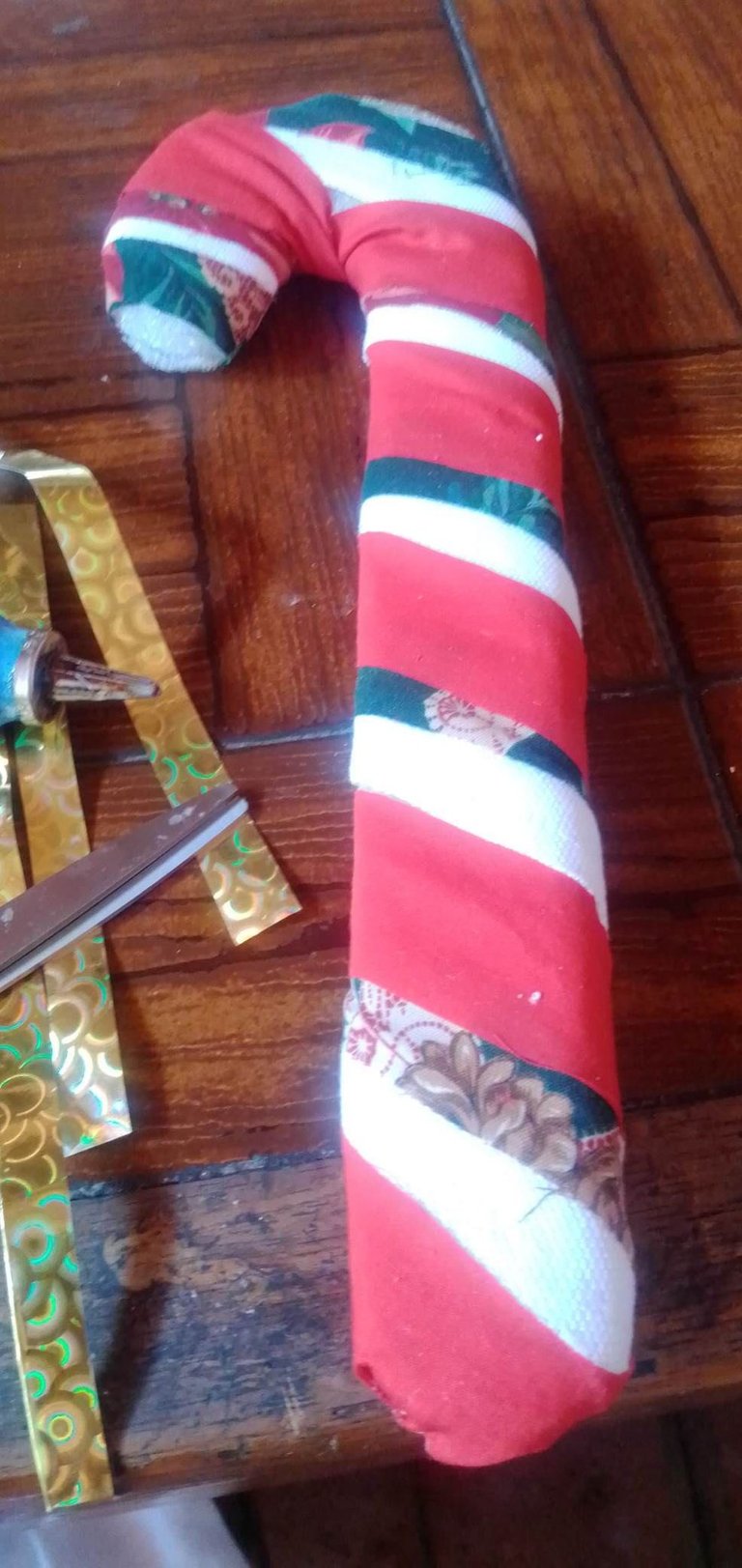 Finalmente hacemos el decorado con el papel brillante y foami escarchado, igualmente entorchando alrededor del bastón y todo con la ayuda del silicón.
- Finally we make the decoration with the glossy paper and frosted foam, also twisting around the cane and all with the help of silicone.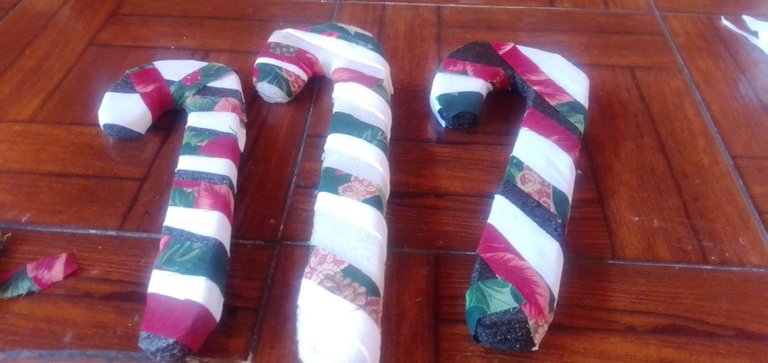 ⛄¡Miren que fáciles de hacer y muy decorativos!🎄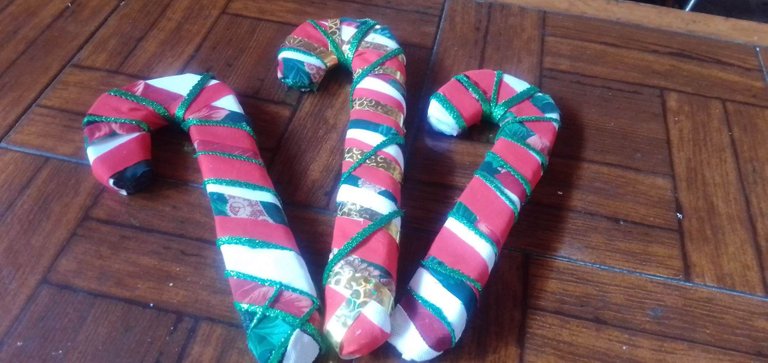 Look how easy to make and very decorative!

Otras de mis publicaciones/Other of my publications

Las fotos son de mi propiedad tomadas con mi celular Blu Advance L4 A350a Dual Sim Quad Core
The photos are my property taken with my Blu Advance L4 A350a Dual Sim Quad Core cell phone
CONTENIDO 100% ORIGINAL
100% ORIGINAL CONTENT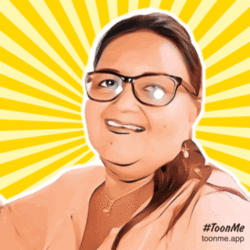 Los gif fueron creados por el programa ToonMe.app y EzGifMaker
The gifs were created by the ToonMe.app program and EzGifMaker