Saludos y Felicitaciones a todas las Madres en su dia! Hoy quiero mostrar un encargo muy especial que hice en mi trabajo y se trata de esta bolsa especiales para el día de la madre, la verdad es que realicé muchos encargo la semana pasada por motivo de este día tan especial, pero por la prisa me imposible documentar el proceso.
Greetings and Congratulations to all Mothers on their day! Today I want to show a very special order that I made in my work and it is this special bag for mother's day, the truth is that I made many orders last week because of this special day, but because of the rush I couldn't document the process.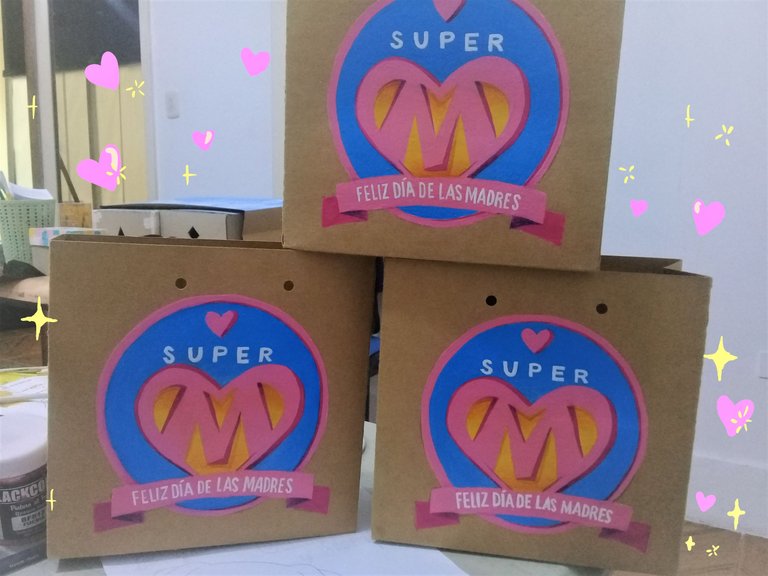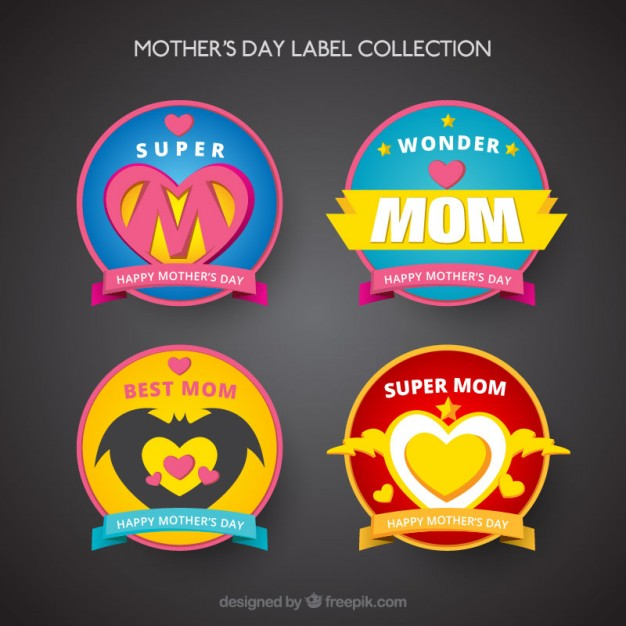 Fuente
Materials:
Paper bag or support
Paints
White
Light blue
Pink
Fuchsia
Yellow
Brushes
Medium flat tip
Line brush
Colored pencils
Materiales:
Bolsa de papel o soporte
Pinturas
Blanca
Azul claro
Rosado
Fucsia
Amarillo
Pinceles
Mediano punta plana
Pincel para líneas
Lapices del colores


El primer paso para le realización de esta bolsa fue preparar el área sobre la cual dibujaría el diseño, para ello coloque una capa de pintura blanca para que los colores del diseño se adhirieran con mayor facilidad.
The first step in making this bag was to prepare the area on which I would draw the design, so I applied a layer of white paint so that the colors of the design would adhere more easily.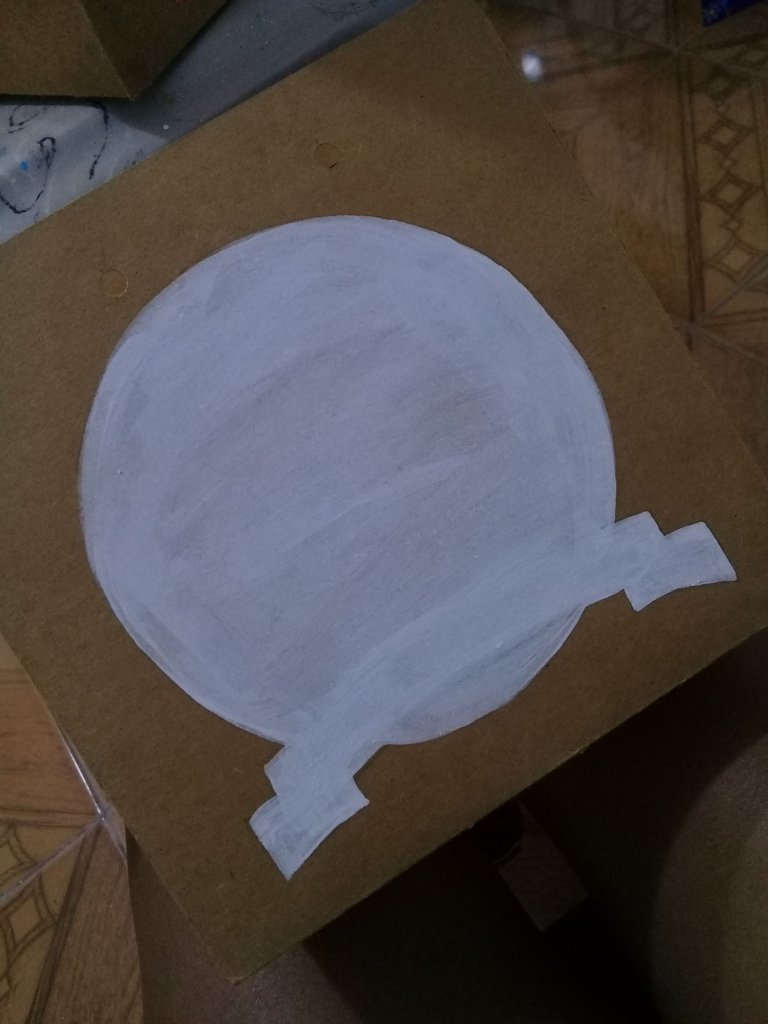 Seguidamente procedí a añadir los diferentes colores del diseño, en algunas áreas fue necesario aplicar más de una capa para conseguir un color parejo, una vez colocados todos los colores con el pincel del líneas y pintura blanca pinté las letras de "súper" y "feliz día de las madres".
Next I proceeded to add the different colors of the design, in some areas it was necessary to apply more than one layer to get an even color, once all the colors were placed with the line brush and white paint I painted the letters "super" and "happy mother's day".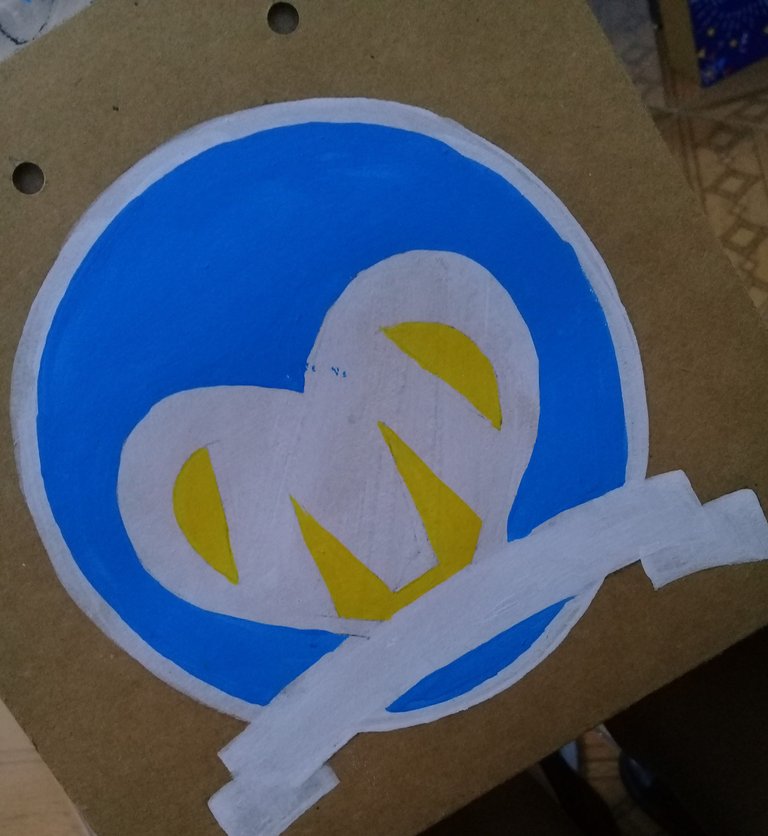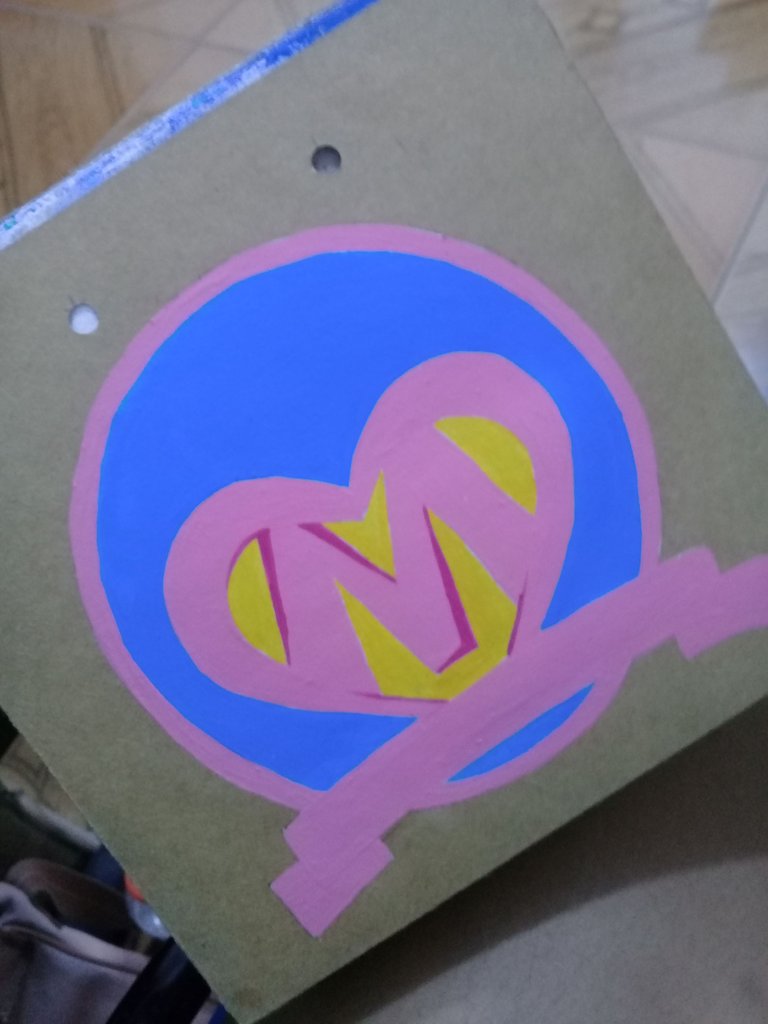 Por ultimo con lápices de colores agregue algunas sombras, en el área amarilla con un color naranja hice un degradado hacia el centro y con violeta dibuje algunas sombras en el área de color rosado.
Finally with colored pencils I added some shadows, in the yellow area with an orange color I made a gradient towards the center and with violet I drew some shadows in the pink area.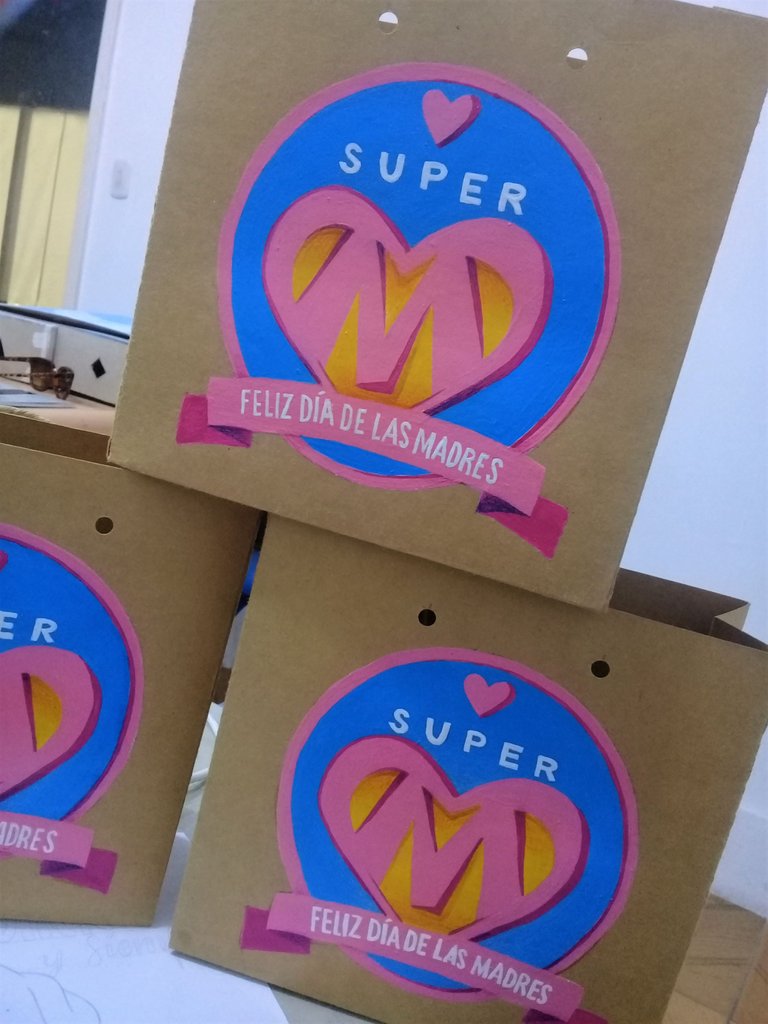 Sé que mi publicación llega un poco tarde, pero esta es una idea fácil para regalar algo lindo que una madre apreciara por siempre, deseo a todas en su día mucha felicidad y bendiciones! <3
I know my post is a little late, but this is an easy gift idea for something nice that a mother will cherish forever, I wish you all on your day lots of happiness and blessings! <3
¡Espero que les haya gustado esta publicación!
¡Muchas gracias por leer, hasta la próxima!
Hoping you liked this post!
Thank you very much for reading, see you next time!