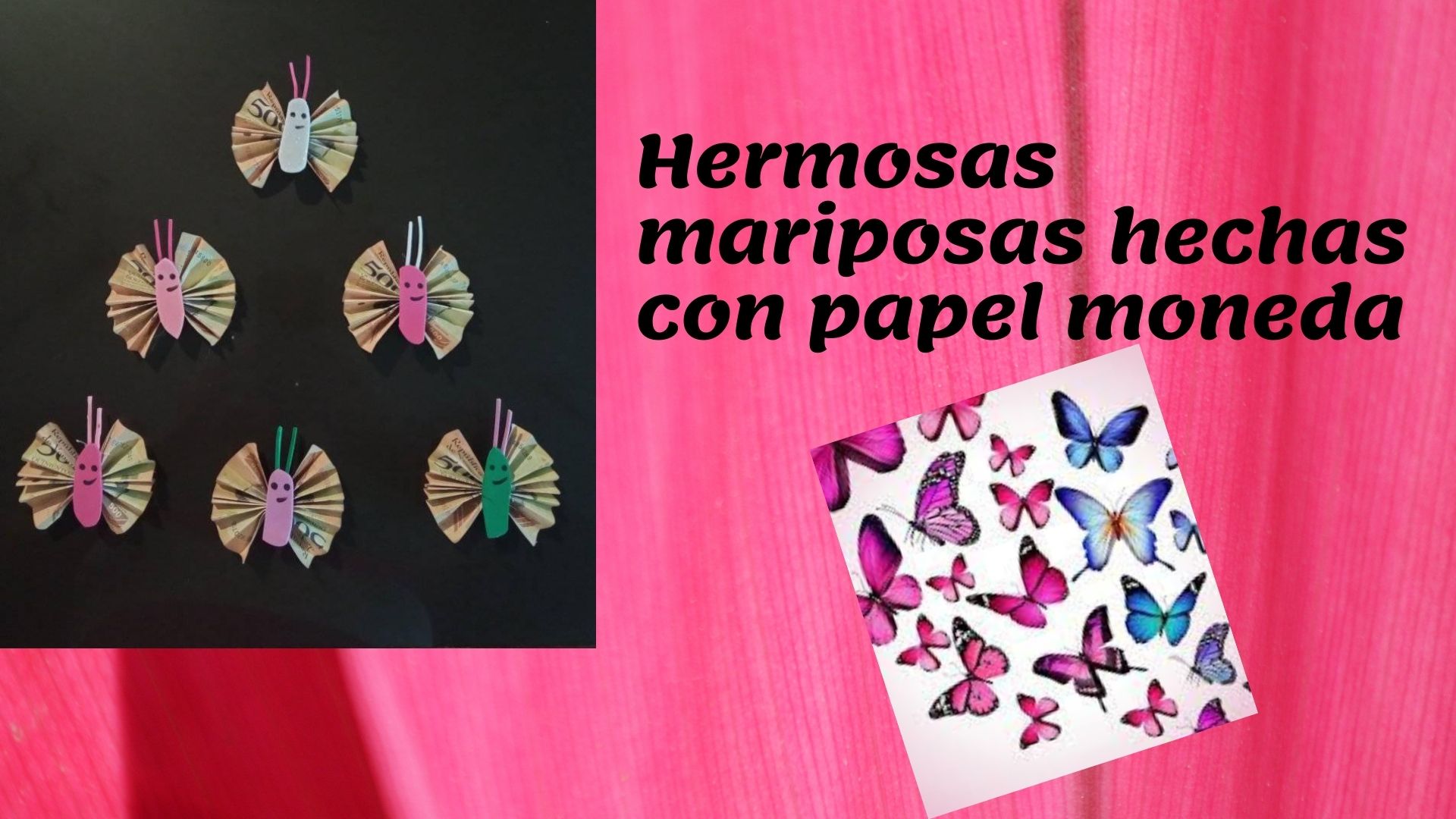 Agradecida de poder compartir una vez más con esta extraordinaria comunidad, hace algún tiempo me quedé con unos billetes que ya el día de hoy no tienen valor y no están en circulación, una vez tuve la oportunidad de hacer unas lindas flores con ellos, pero hoy decidí hacer unas hermosas mariposas, esto con la finalidad de darle un poco de valor a esos billetes que ya no existen, veamos el procedimieno para la elaboración de estas mariposas.
Grateful to be able to share once again with this extraordinary community, some time ago I had some bills that today have no value and are no longer in circulation, once I had the opportunity to make some nice flowers with them, but today I decided to make some beautiful butterflies, this in order to give a little value to those bills that no longer exist, let's see the procedure for the development of these butterflies.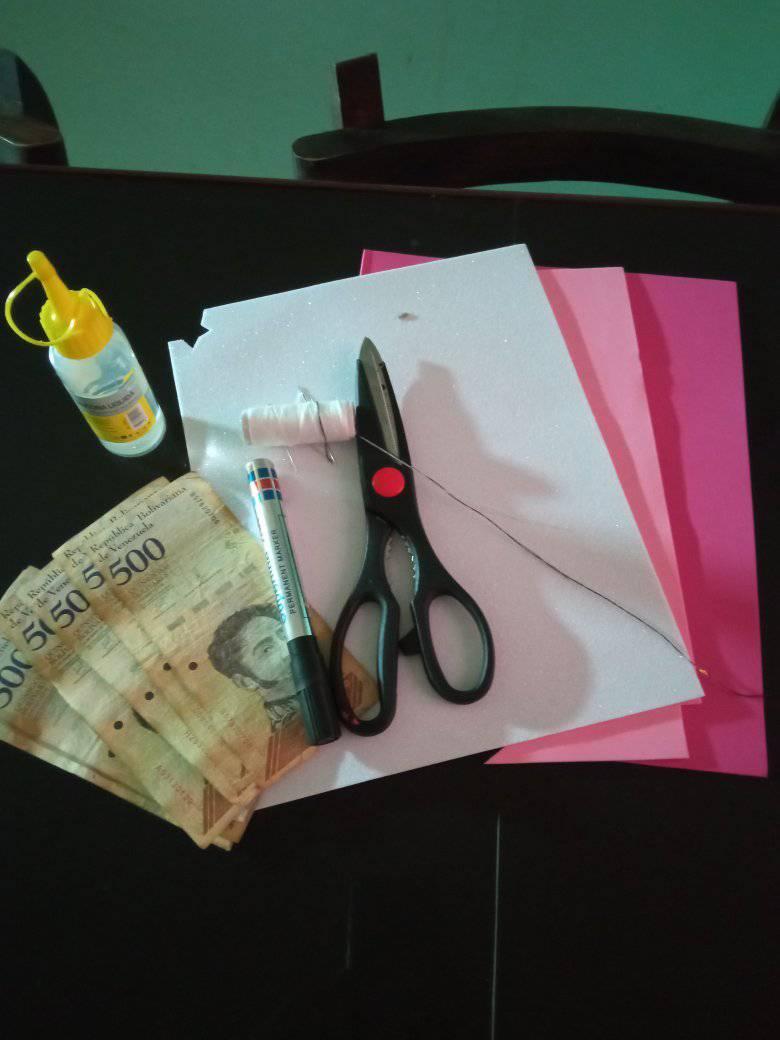 Los materiales a utilizar son:
Tijera.
Silicón liquído.
Hilo de coser.
Marcador.
Papel moneda.
Foami de colores.
The materials to be used are:
Scissors.
Liquid silicone.
Sewing thread.
Marker.
Paper money.
Colored Foami.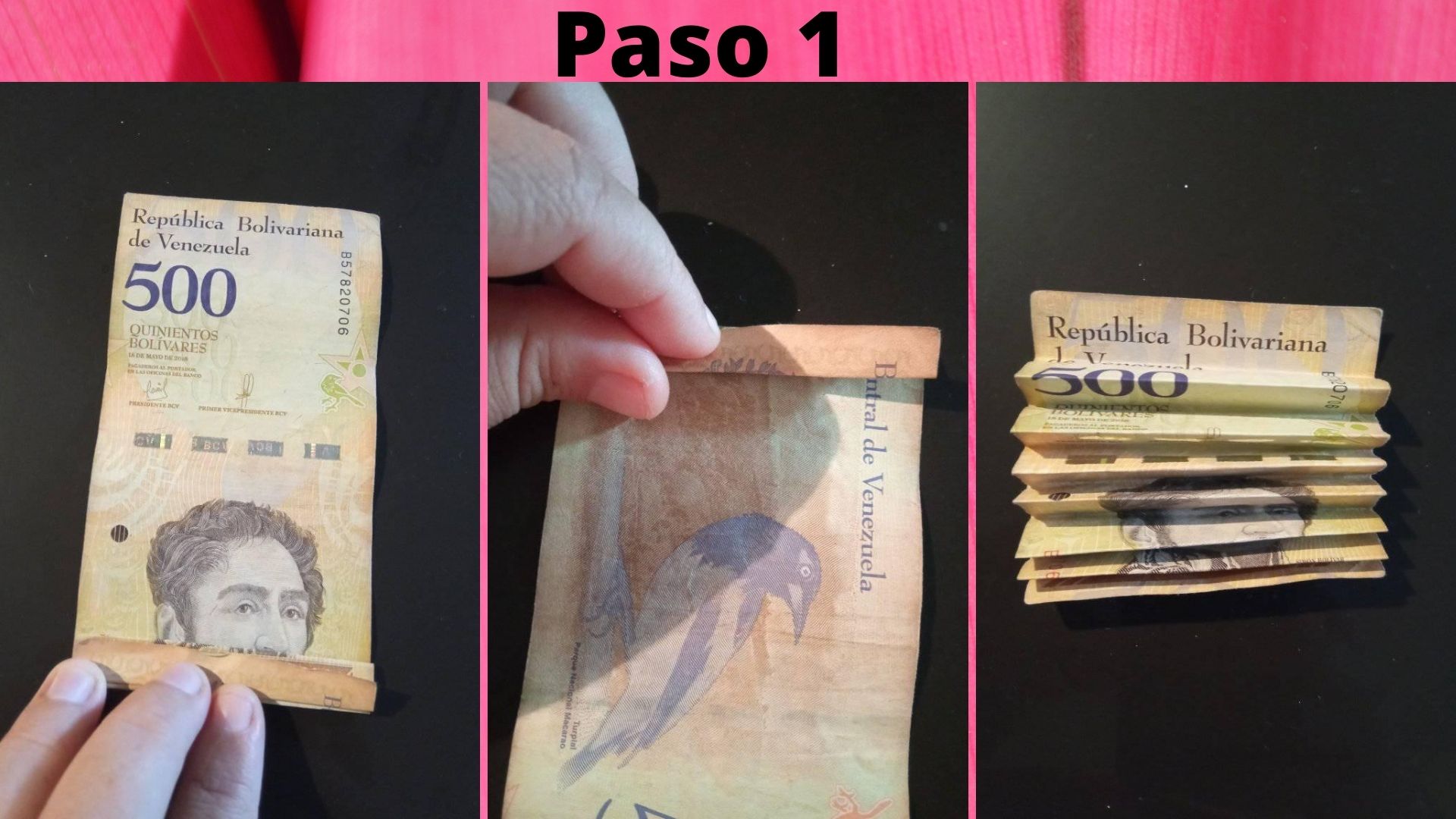 Paso 1: Lo primero que debemos hacer es doblar el billete bien sea comenzando de arriba o de abajo, debemos doblarlo en forma de abánico, debe quedar como muestra la imágen.
Step 1: The first thing to do is to fold the bill either starting from the top or from the bottom, we must fold it in the shape of a fan, it should be as shown in the image.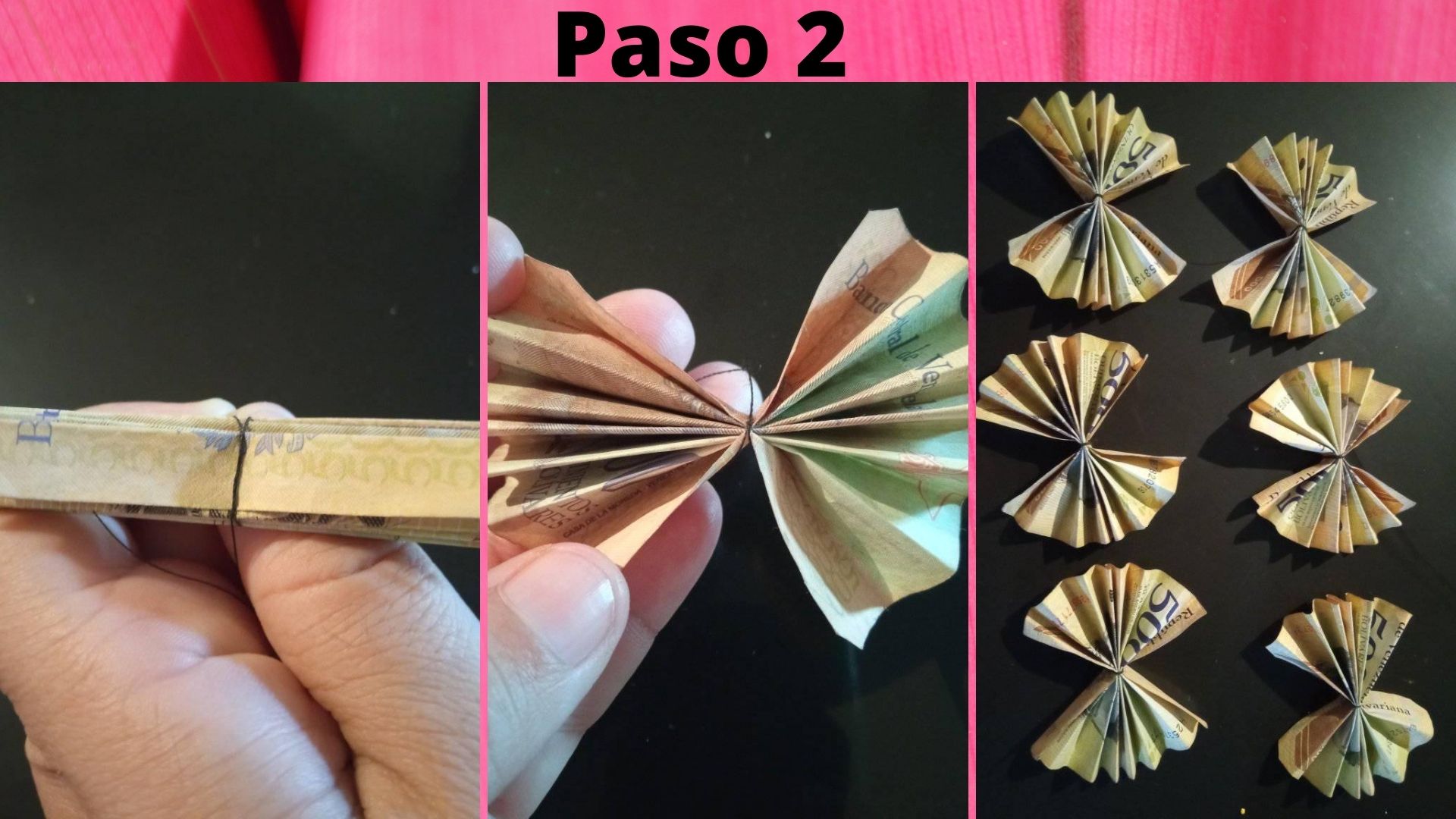 Paso 2: Luego que ya tenemos todo el billete doblado, procedemos a amarrarlo con el hilo por todo el centro, le hacemos un pequeño nudo para que no se suelte, abrimos ambos extremos hasta que queden en forma de alas.
Step 2: After we have the whole bill folded, we proceed to tie it with the thread around the center, we make a small knot so that it does not come loose, we open both ends until they are in the shape of wings.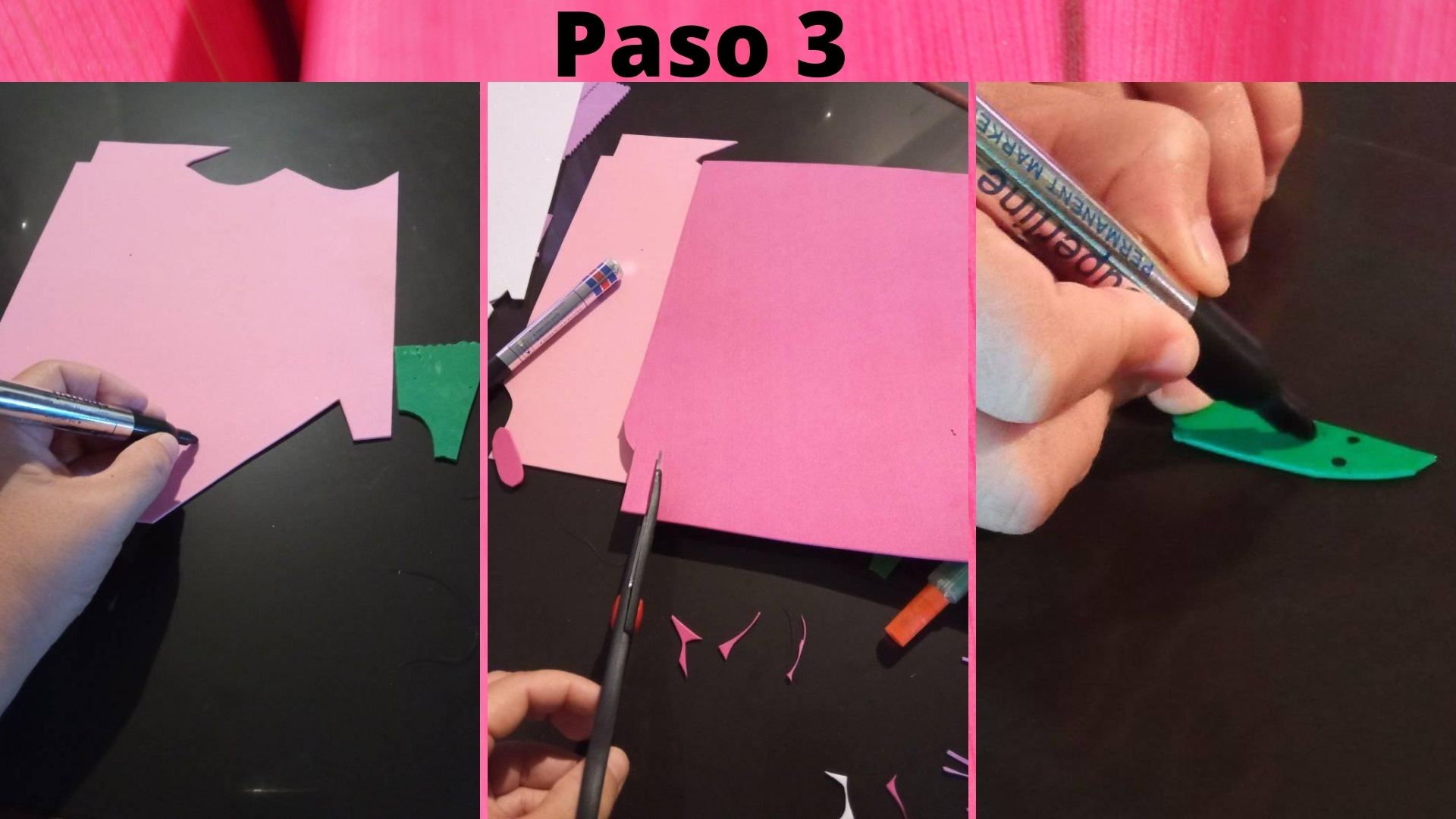 Paso 3: Una vez que ya tenemos todos los billetes amarrados y abiertos, dibujamos en el foami lo que será el cuepo de la mariposa, recortamos, y con el marcador procedemos a dibujar los ojos y la boca.
Step 3: Once we have all the bills tied and open, we draw on the foami what will be the body of the butterfly, cut it out, and with the marker we proceed to draw the eyes and mouth.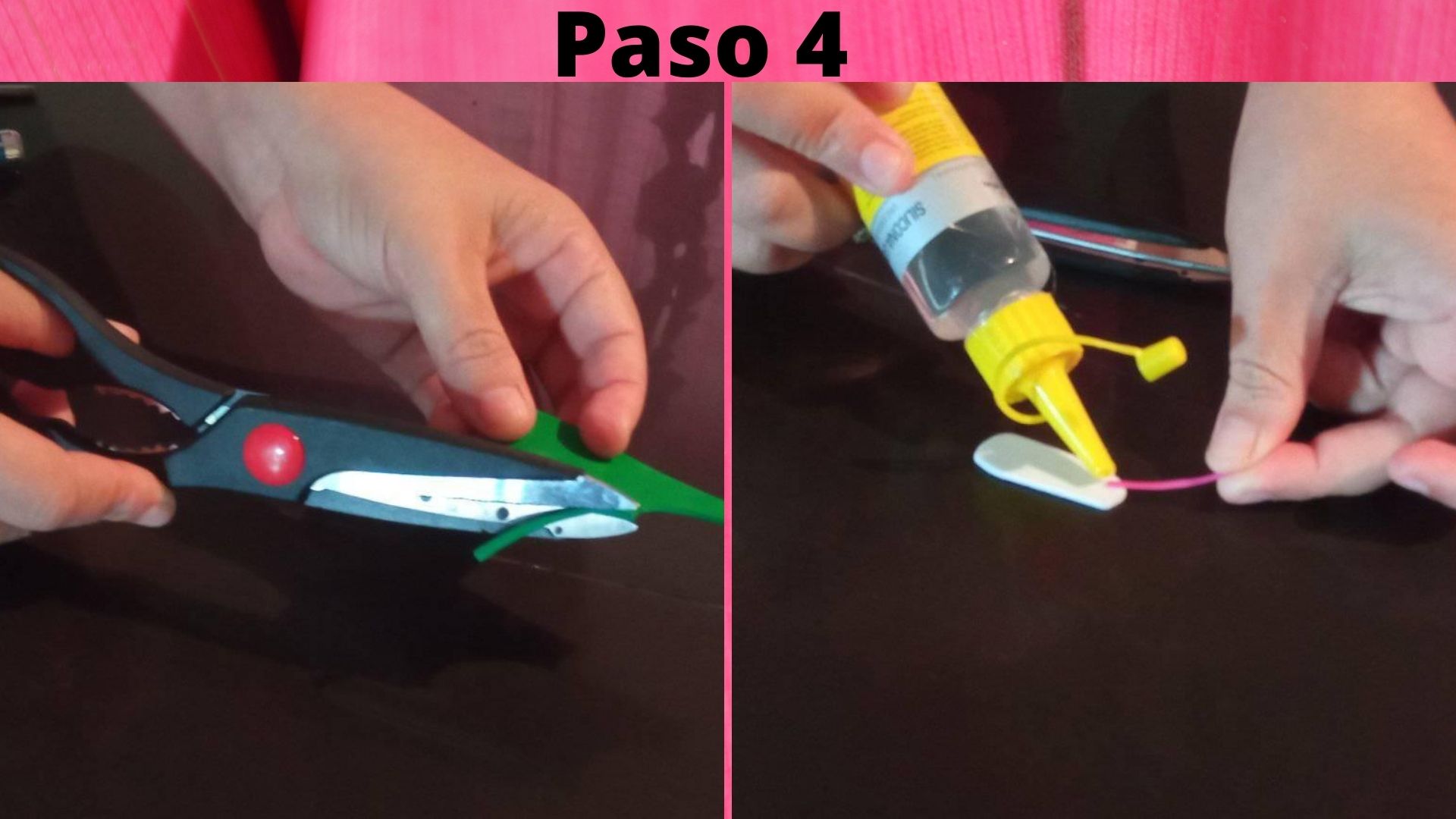 Paso 4: Luego en el foami, comenzamos a recortar de manera muy delgada las tiras que servirán de antenas para la mariposa, una vez recortadas pegamos en cada cuerpo de foami ya recortado.
Step 4: Then in the foami, we begin to cut very thinly the strips that will serve as antennae for the butterfly, once they are cut, we glue them on each foami body already cut.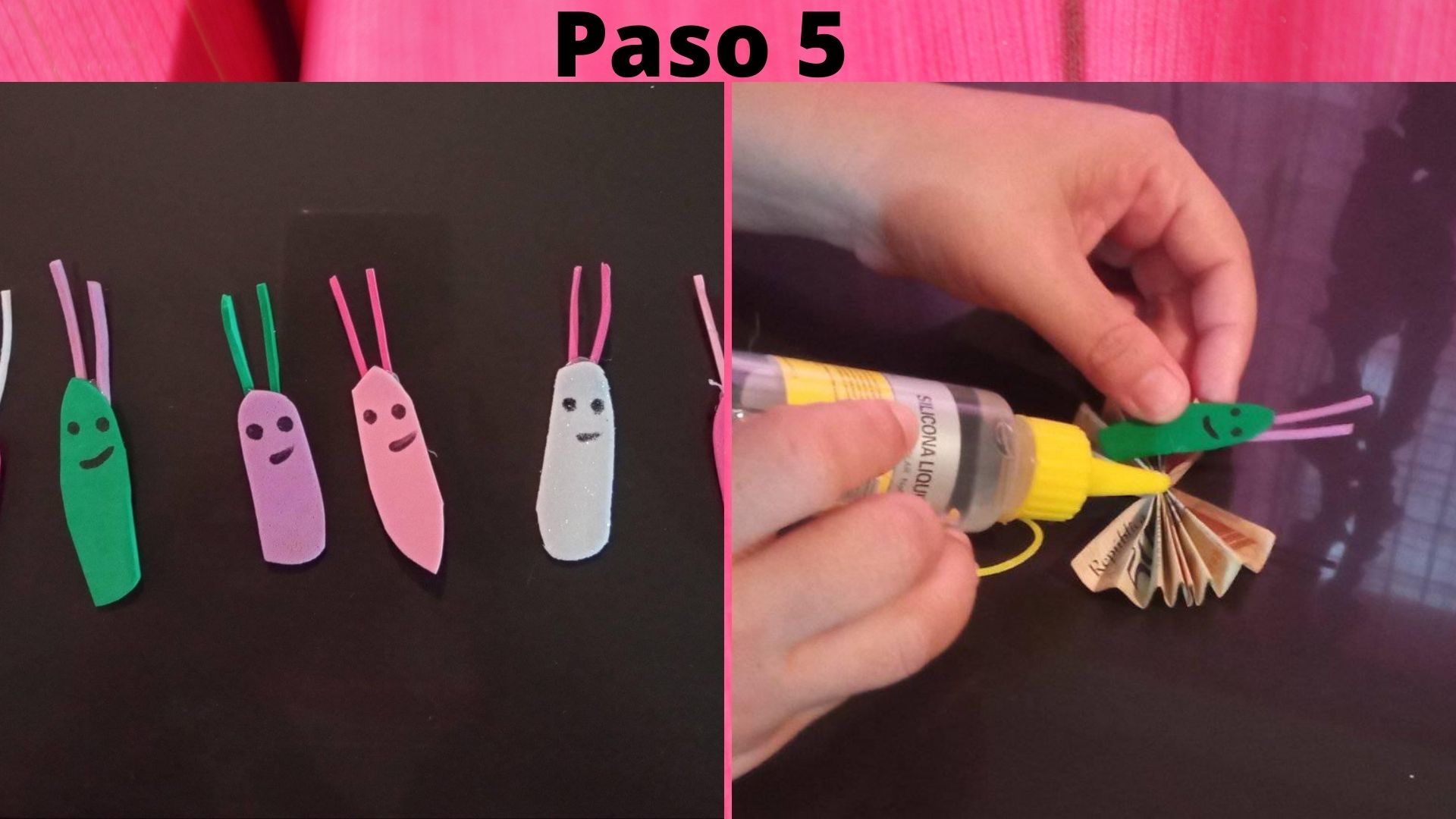 Paso 5: Ya pegadas todas las antenas al cuerpo de foami, procedemos a pegarlas al billete ya doblado, para así poder terminar de armar nuestras hermosas mariposas.
Step 5: Once all the antennas are glued to the foami body, we proceed to glue them to the folded bill, so we can finish assembling our beautiful butterflies.

Aqui tenemos nuestro resultado final.
Here we have our final result.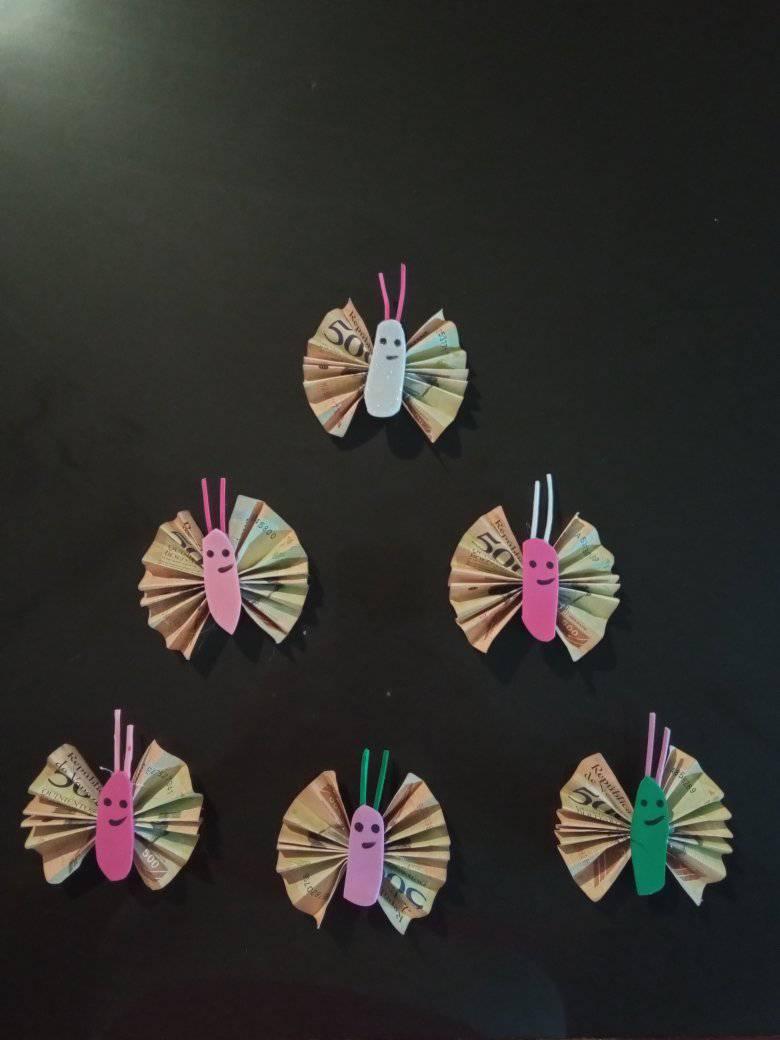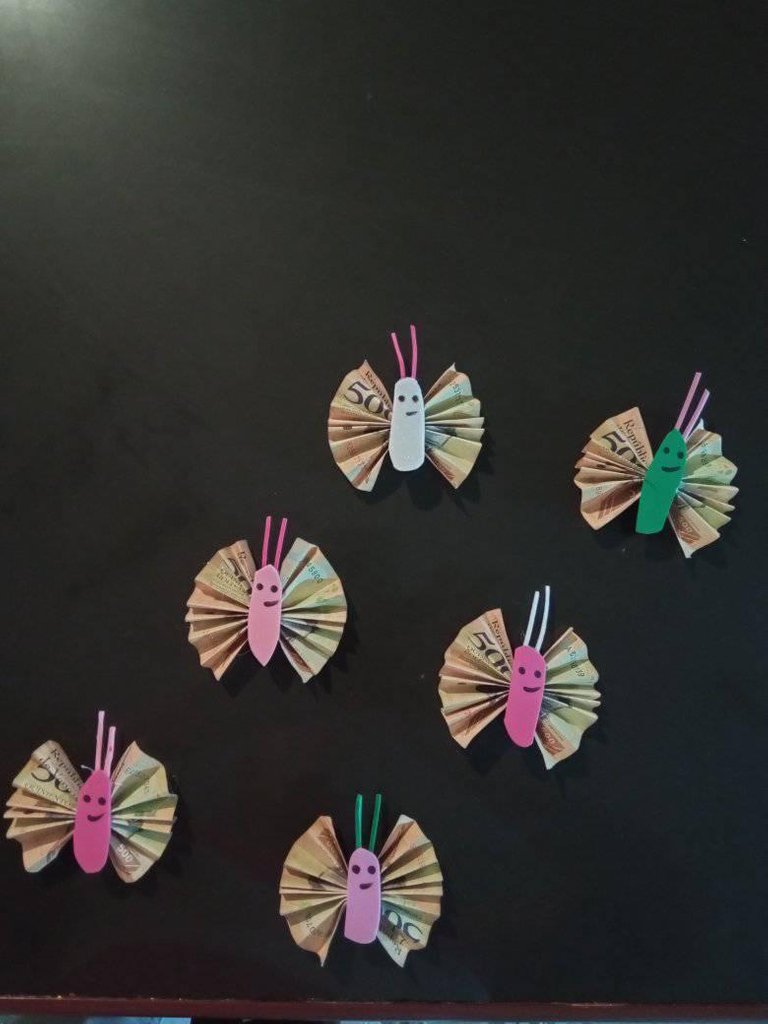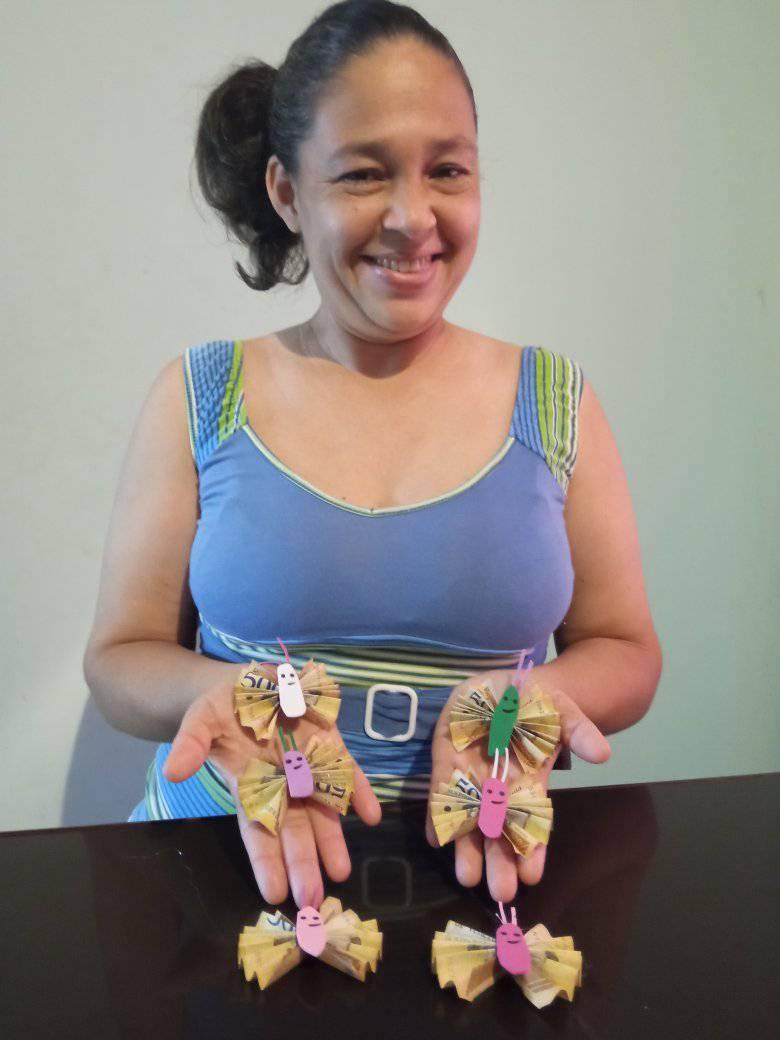 Todas las fotos son de mi autoría, y editadas desde canva.
All photos are of my authorship, and edited from canva.