Ricotta cheese can be made from either using whey or whole milk. But the ricotta cheese purist will tell you that ricotta can only be made using leftover whey from making a previous batch of cheese. Actually, ricotta can be made any way that produces ricotta.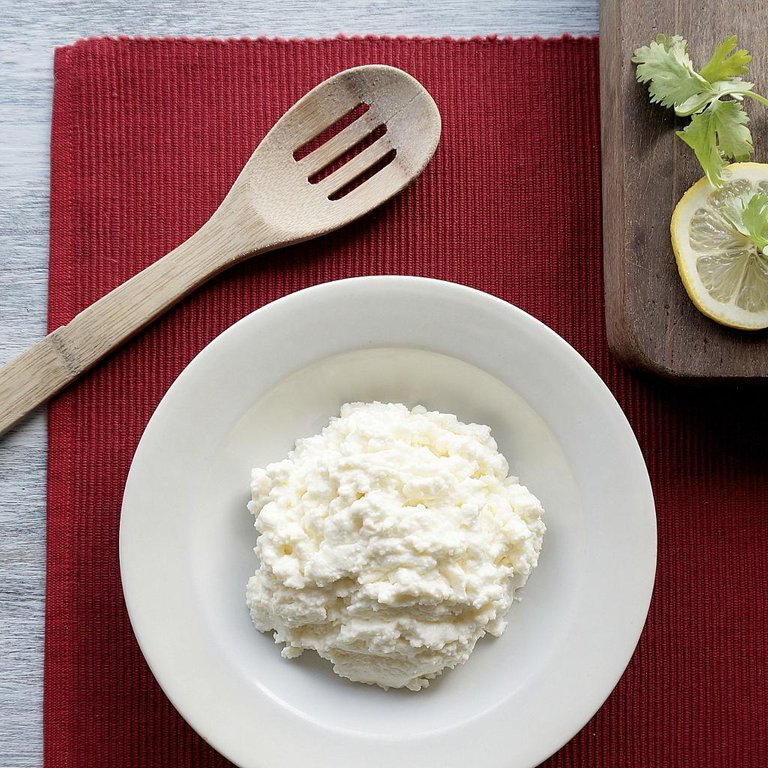 My mother-in-law was born and raised in Sicily and made ricotta cheese using the whole milk method and not the whey method. So if she says it's ricotta… it's ricotta. You just don't mess with Italian mother-in-laws. Can I get an amen?
There was a time when I stopped making ricotta because working with cheese cloth made a mess. First, the thought of buying that all the time seemed wasteful and I could never get all of the ricotta out of it after straining. So then I tried fabric, as was suggested on many other sites, but that made a bigger mess than the cheese cloth.
Low and behold, I finally dumped it all into the same mesh colander I use for when I make butter. Would you believe, it was easy and absolutely no mess. So don't worry if you don't have cheese cloth.
Ingredients
1 gallon raw milk
2 lemons freshly squeezed
1 teaspoon sea salt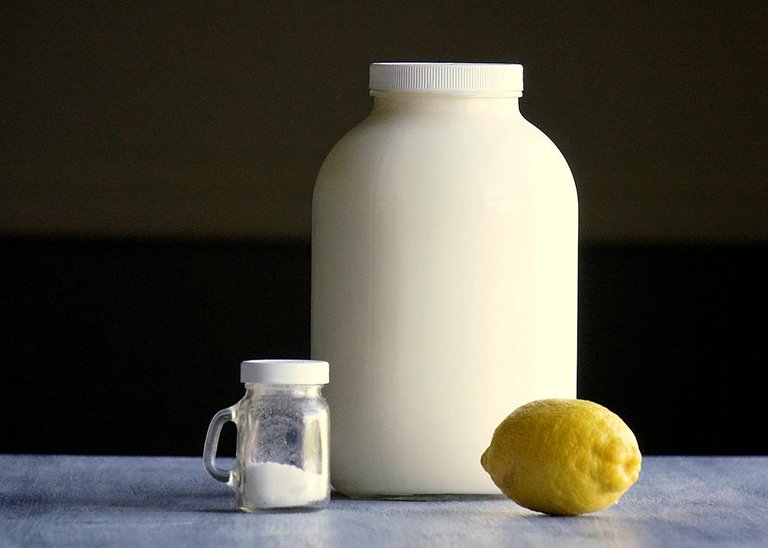 Instructions
Pour milk into large pot on stove and put on medium heat (stir about every five minutes).
When milk is covered in foam (about 20 min.), remove pot from stove, add lemon juice and sea salt and stir well.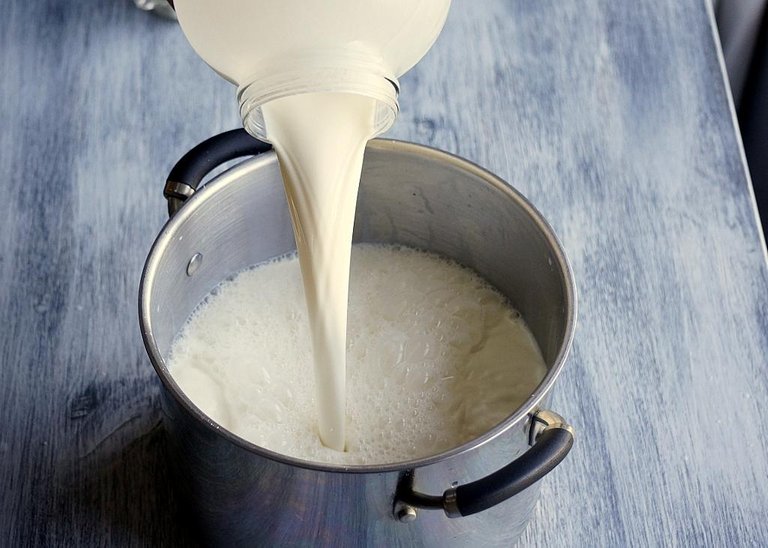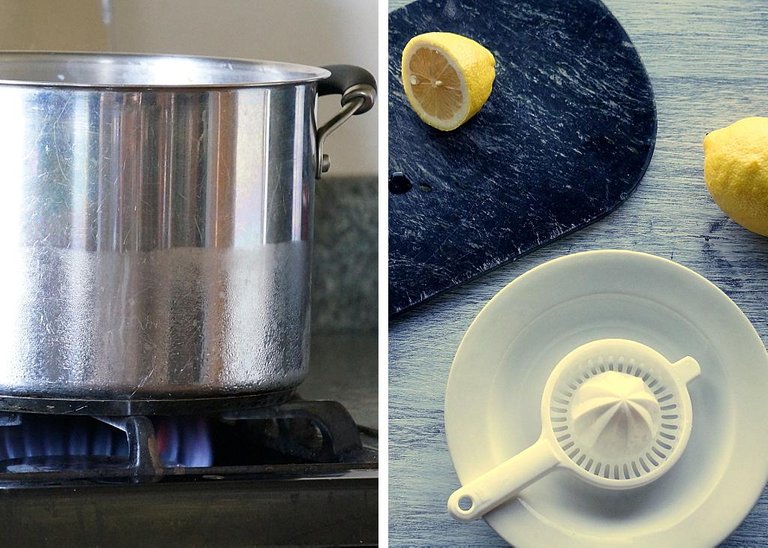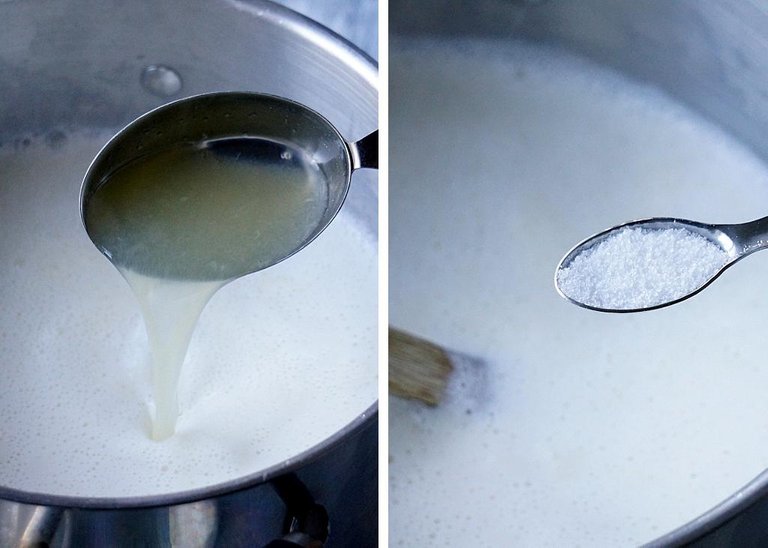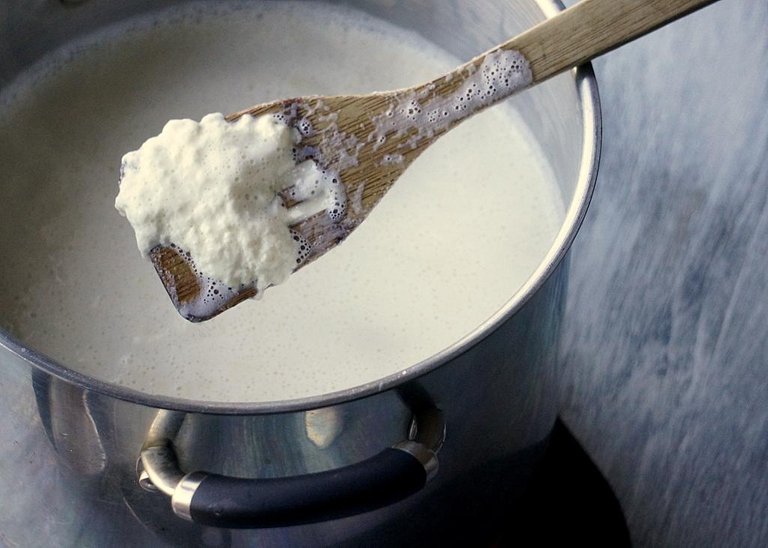 Cover with a cloth and set aside until it comes to room temperature (about 2-3 hours).
Place mesh colander inside a large bowl or pot and pour the now cooled cheese and whey into it.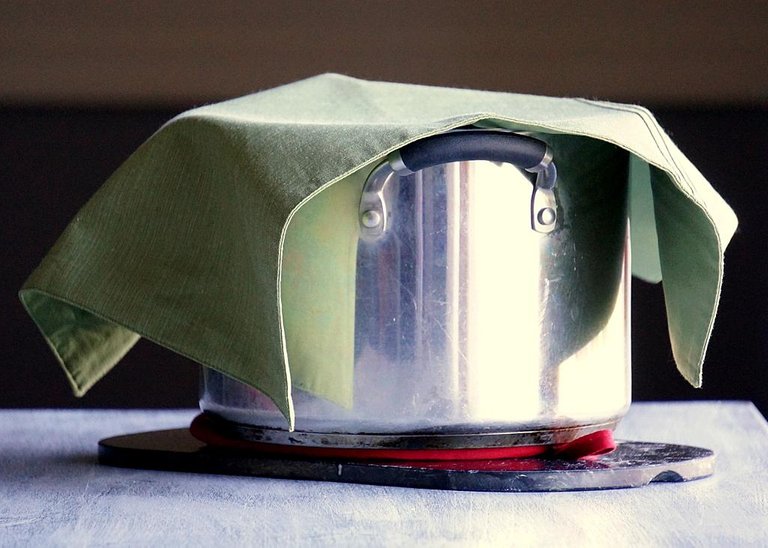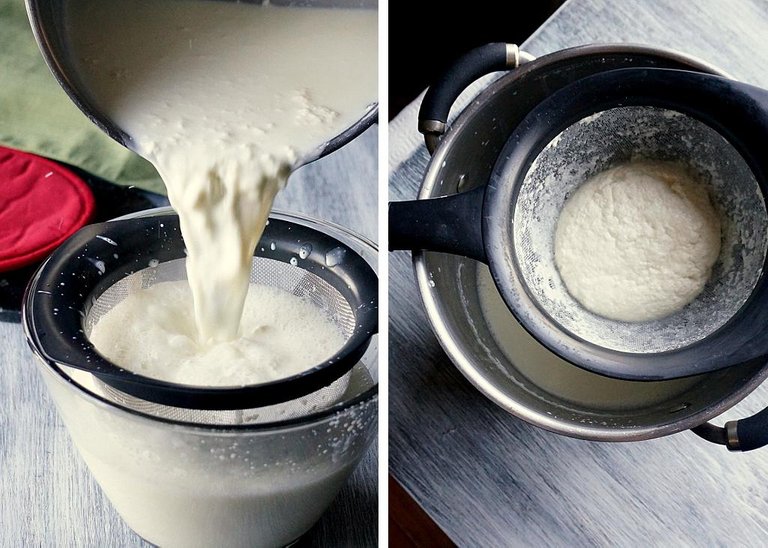 Let the whey strain out of the ricotta for as long as you like (shorter for a creamier cheese, longer for a thicker cheese).
Notes
To help the liquid drain quicker from the cheese, gently rock the mesh colander back and forth a few times. You will see its thickness as it pulls away from the sides.
You can either drink the leftover whey, use it to soak your grains, nuts and seeds or use it in any recipe in place of milk or water.