I've looked into pasture-fed beef and the prices are ridiculous. A month's worth of beef is the same as my mortgage payment! No thank you. So I bother the local butcher weekly about bones. This is because they sell out so fast that I have to ask him to bring more out.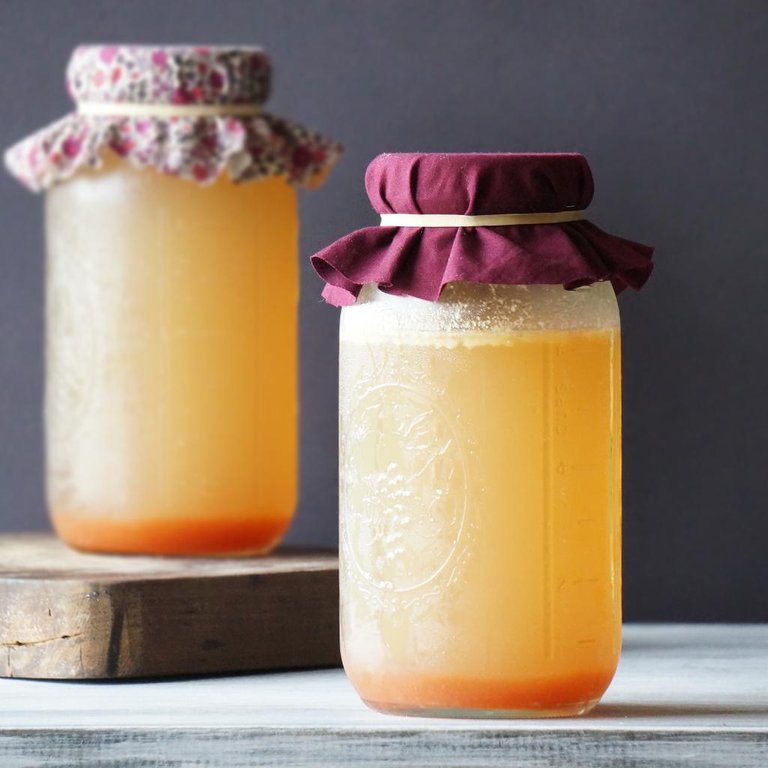 My local grocery store sells about four different kinds. There is the shank meat bones, the soup bones, the strictly bones bones and the lamb/sheep bones. Not sure on that last one. I usually search for the soup bones first. No rhyme or reason why other than they are labeled, "soup bones."
The soup bones have a little meat on them but they're really soft. The shank meat bones have a lot of meat on them and these are my go-to #2. I was introduced to the strictly bones bones just last week. I call them that because there is literally not a strand of life on them other than bone. For this recipe I used regular ole' soup bones.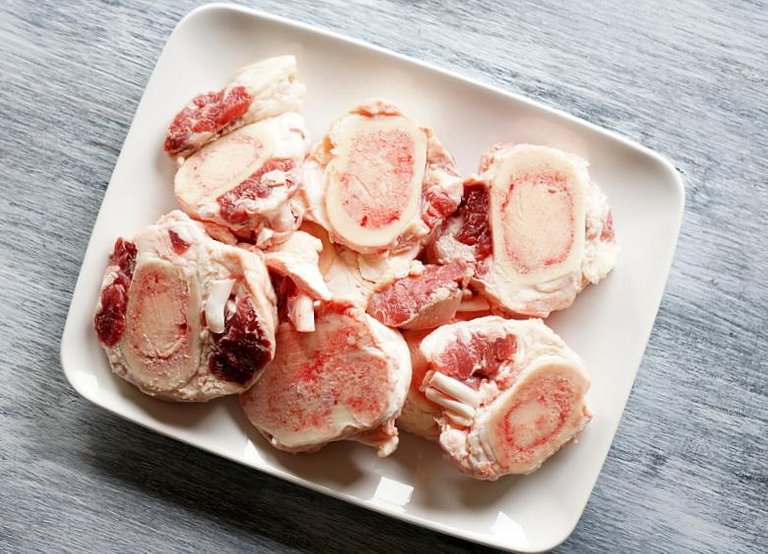 Because there are so many of us over here, we pour our broth into half gallon glass jars and freeze it. If you want to store only enough for one serving, take the gallon of broth and divide it evenly in pint-sized jars. Then just pull one out daily.
And yes, we use glass storage containers for our broth. If you decide to use the same, just make sure to keep the broth a few inches from the top so that the glass doesn't crack and keep the lid loose-fitted.
So if you're looking for something simple and super healthy to get you through the winter flu season, making your own bone broth and eating it daily is an excellent way to go.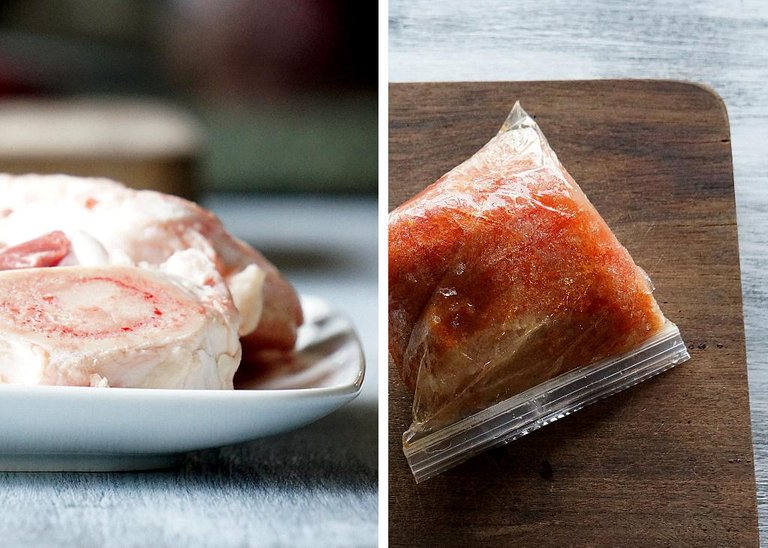 The reason our puree is frozen is because we used tomatoes from our garden that we pureed months ago.
Ingredients
3-4 lbs. beef bones
1 gallon water
1 cup homemade tomato puree
Instructions
STOVE-TOP - Place bones, tomato puree and water in stock pot, turn stove on simmer and cover with lid. (12-24 hours).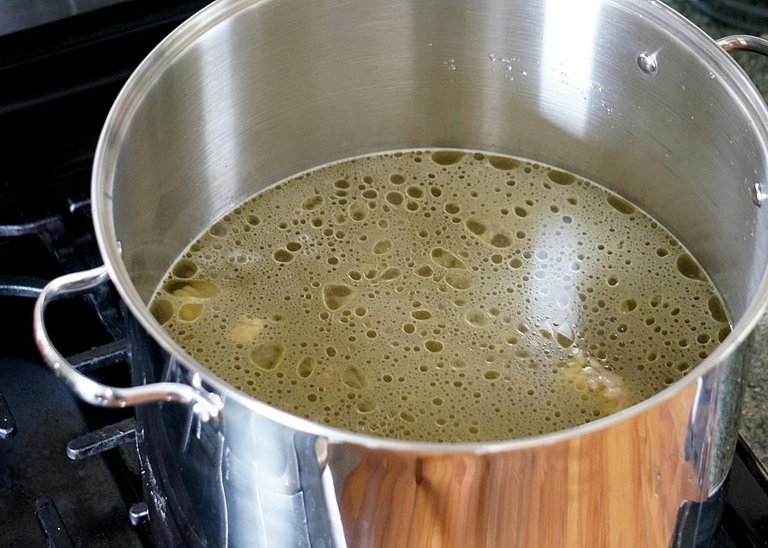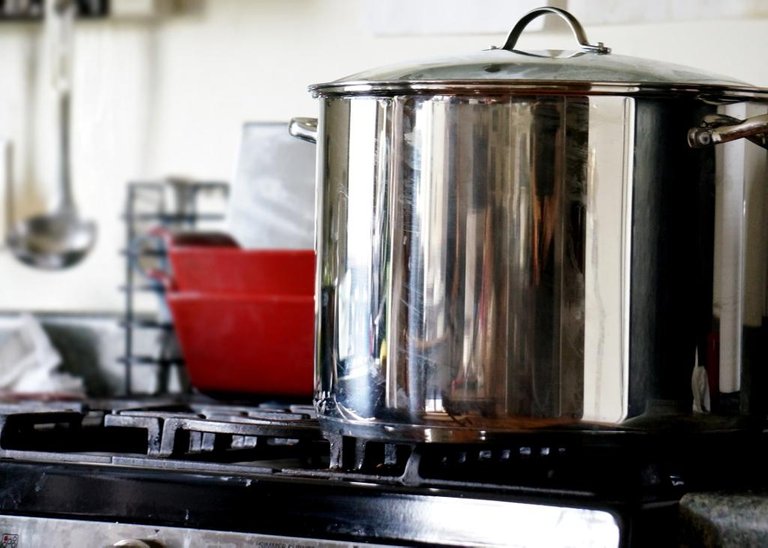 SLOW COOKER - Place bones, tomato puree and water in slow cooker, turn on low and cover with lid (12-24 hours).
Strain broth through mesh colander, transfer back to stock pot / slow cooker and let cool before storing.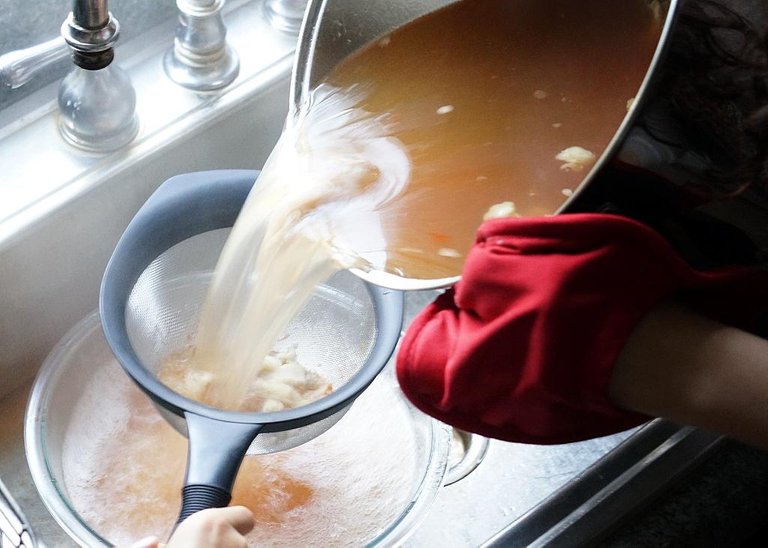 optional: Remove top layer of fat after it hardens.
Notes
You will need to maintain the amount of liquid so replace the evaporated broth with more water.
Never boil the bones because boiling releases unwanted particles that can emulsify in the stock.
We add the tomato puree to extract the calcium from the bones.
To make your own tomato puree: core, blanch, peel skin and mash or blend tomato in blender.