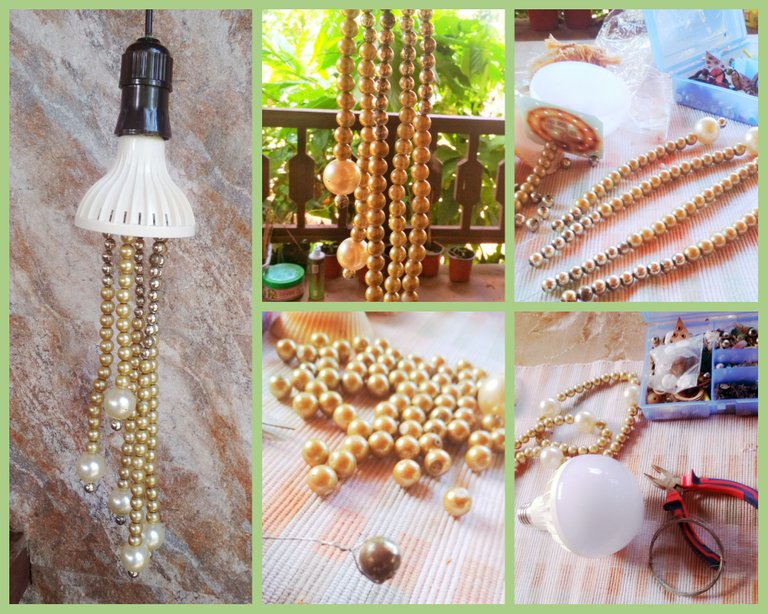 Hello builders! I would like to show you my latest invention. You see, our light got busted in our sala so I got our extra bulb in the kitchen. The bulb is bigger and you can turn the lower part to remove the gnats that usually enter into the little holes. When I removed the lower cover, something sparked into my idea, my imagination is working again. Lol!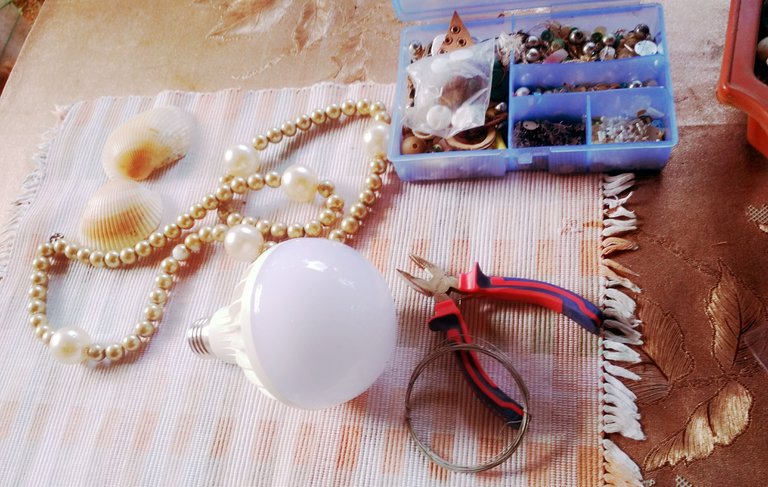 With something in my mind already, I gathered the materials I needed:
• Bulb
• Tye wire
• Cutter
• My old customer necklace
• Sucker
I thought of making a chime out of the lamp bulb but I couldn't think for a substitute of chime so I dug into my boxes again. I found the pearl necklace. Some of the outer covering was already chipped so I've set it aside for other uses.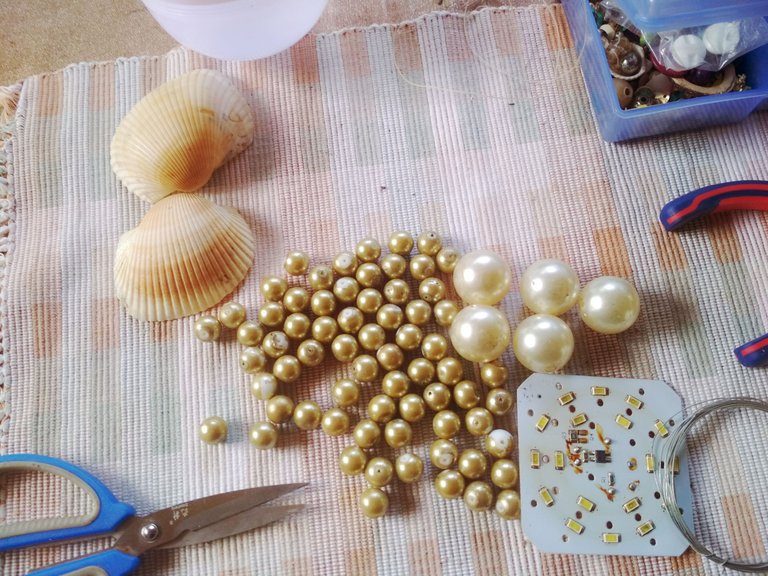 I detached the pearls and made an estimate as to the length to be covered based on the number of pearls available.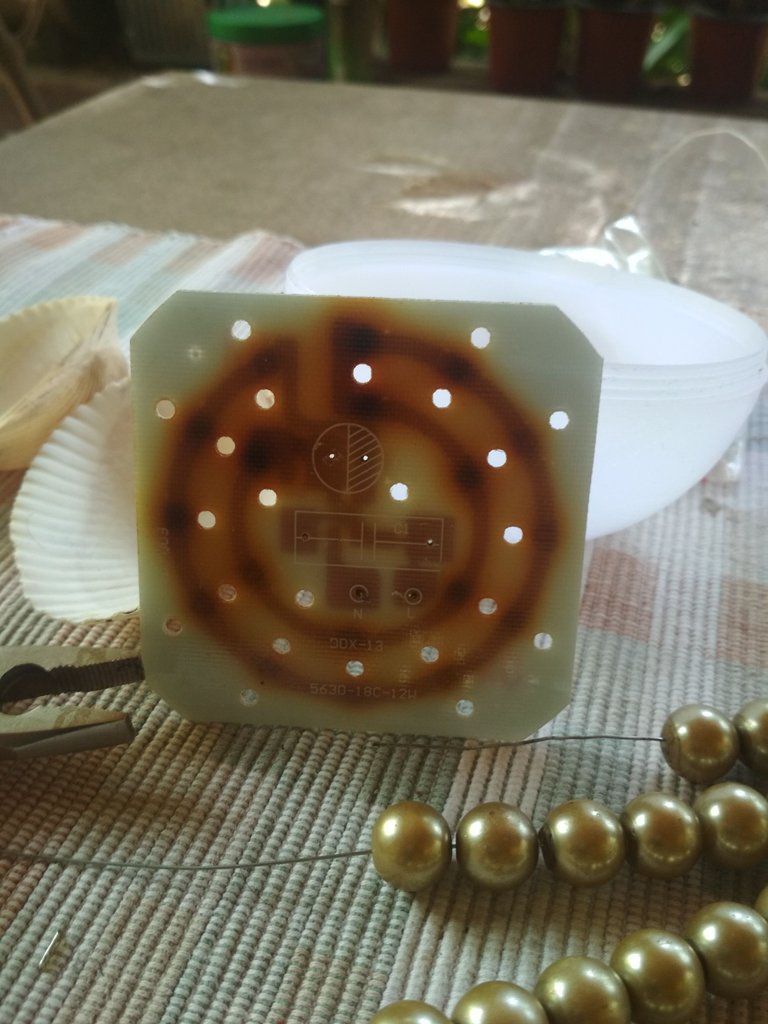 The pad inside the bulb already have holes which is perfect for the wires to be inserted.
I used another pearl in grey shade as stopper before inserting the big pearl then the smaller ones follow ed. I counted ten pearls for the first string.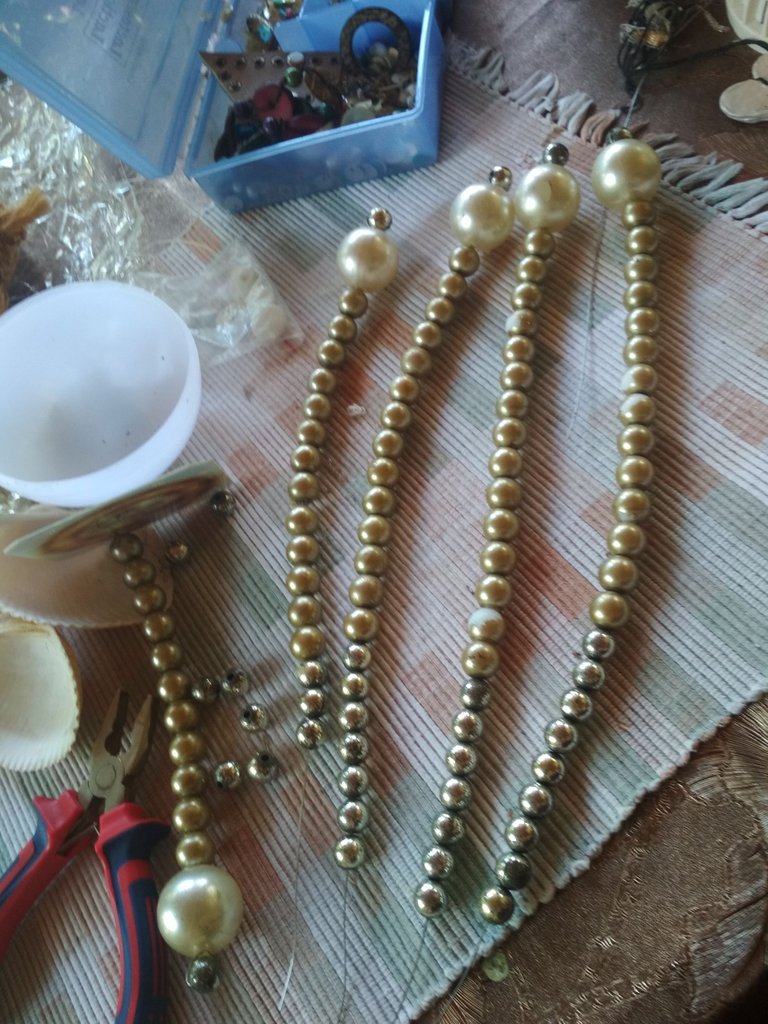 There, I managed to make 5 ascending strings!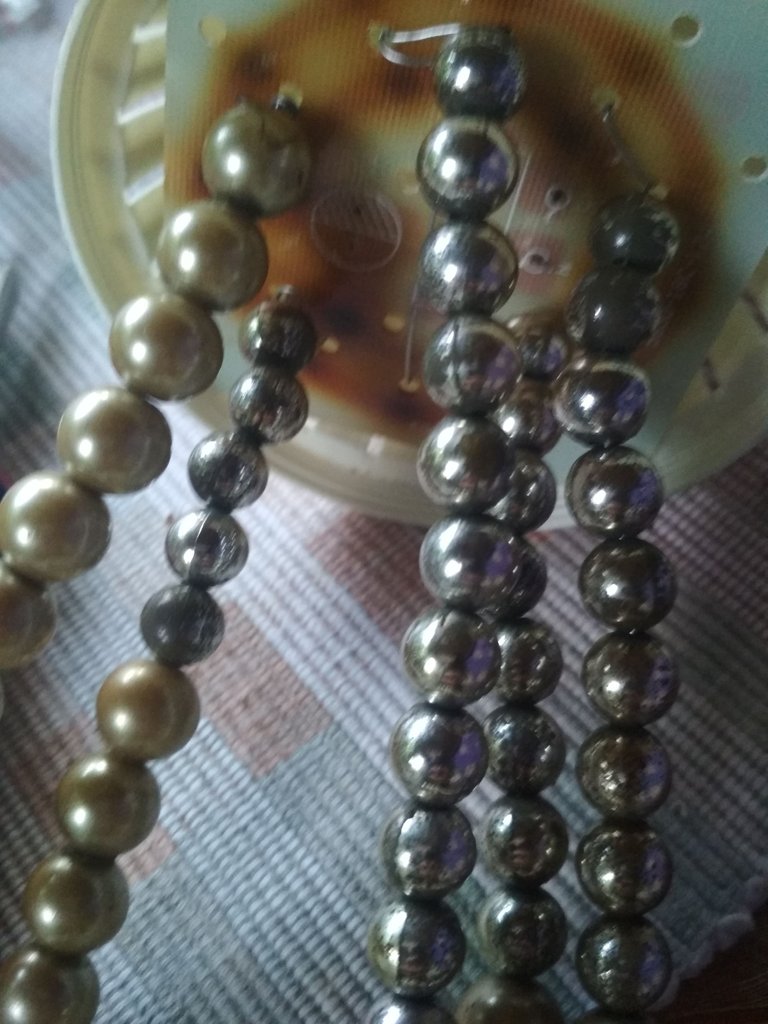 Next, I inserted the wire ends into the holes.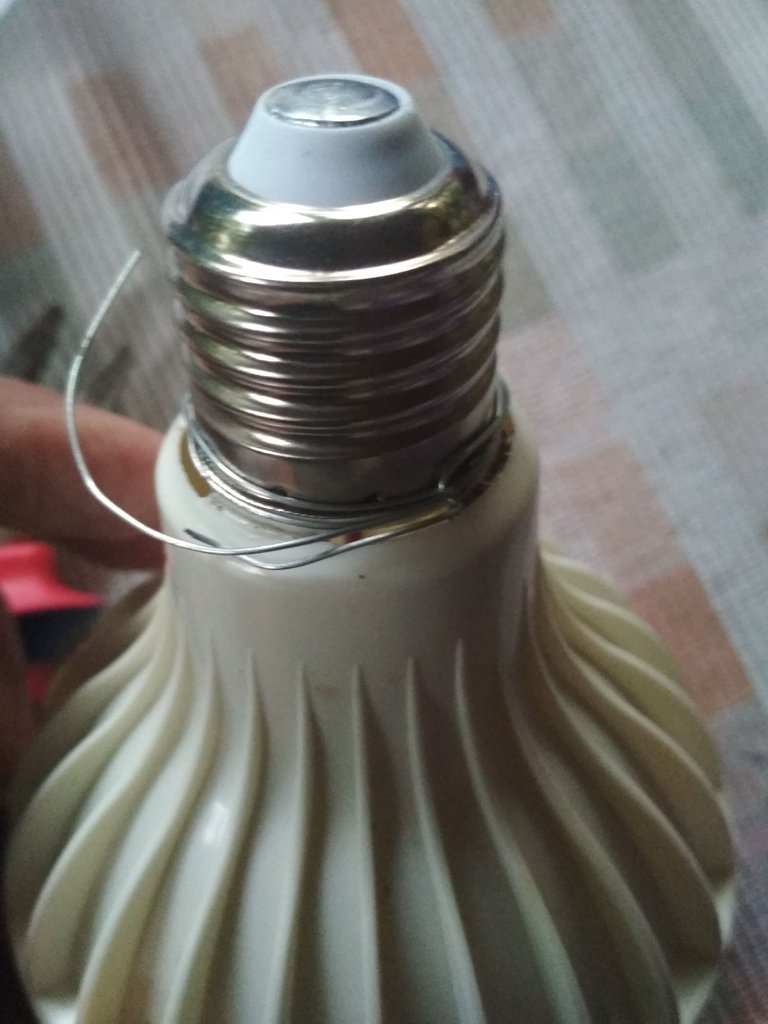 Before putting the pad in place, I tied both end of the pad and insert up to the other end of the bulb and fixed it there.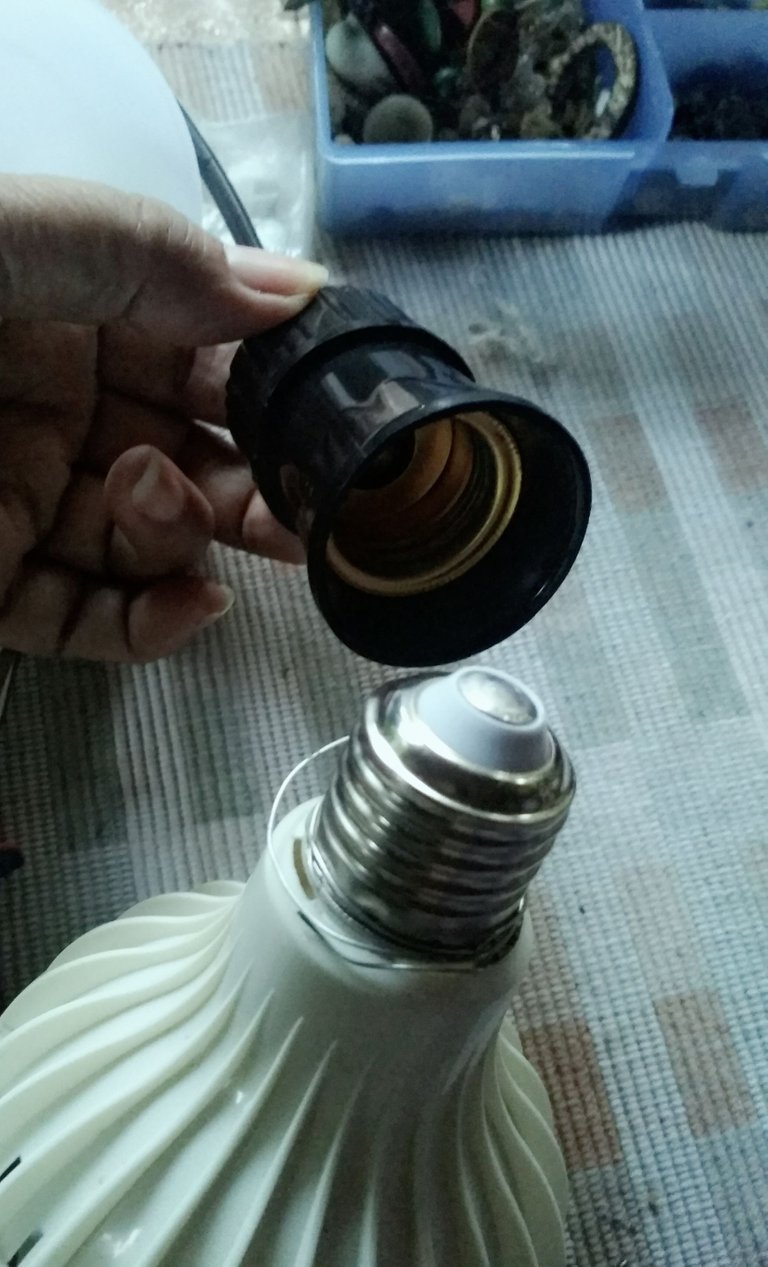 Insert the bulb to the socket for finishing touches.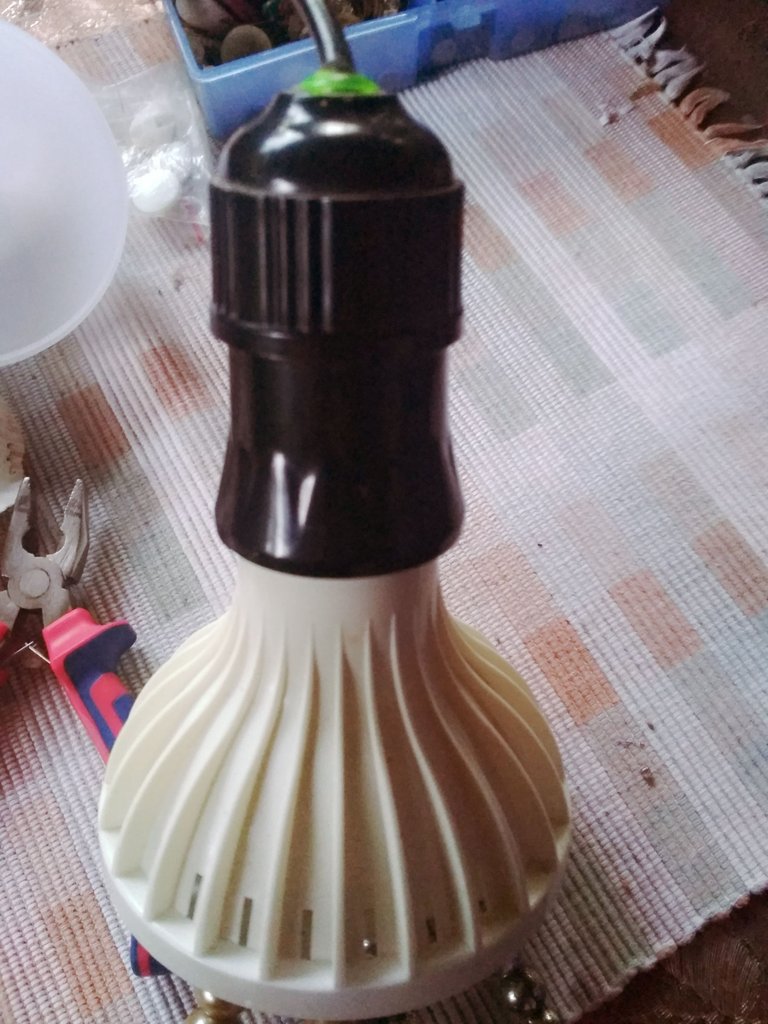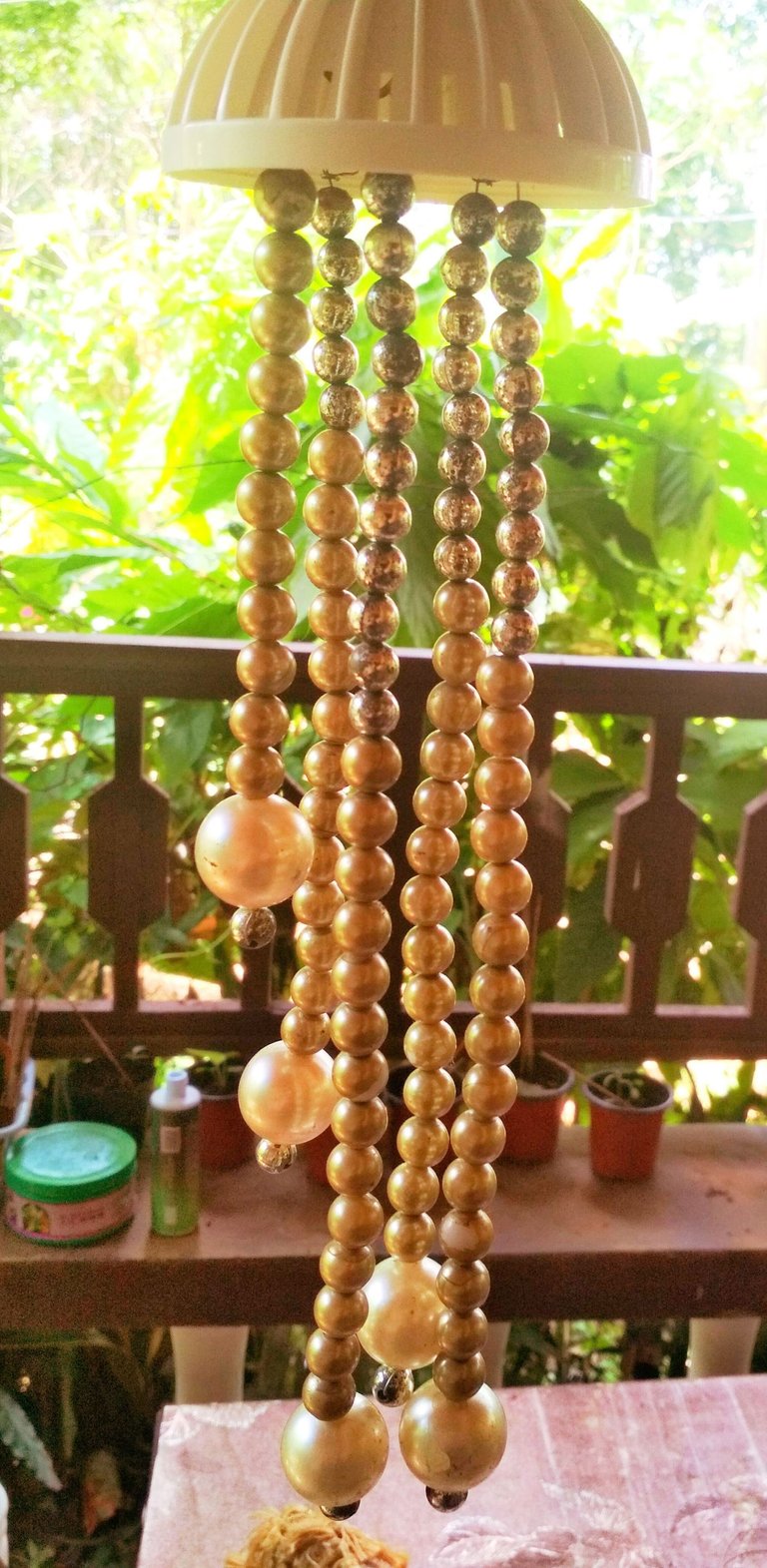 Now it's ready for my interior decoration.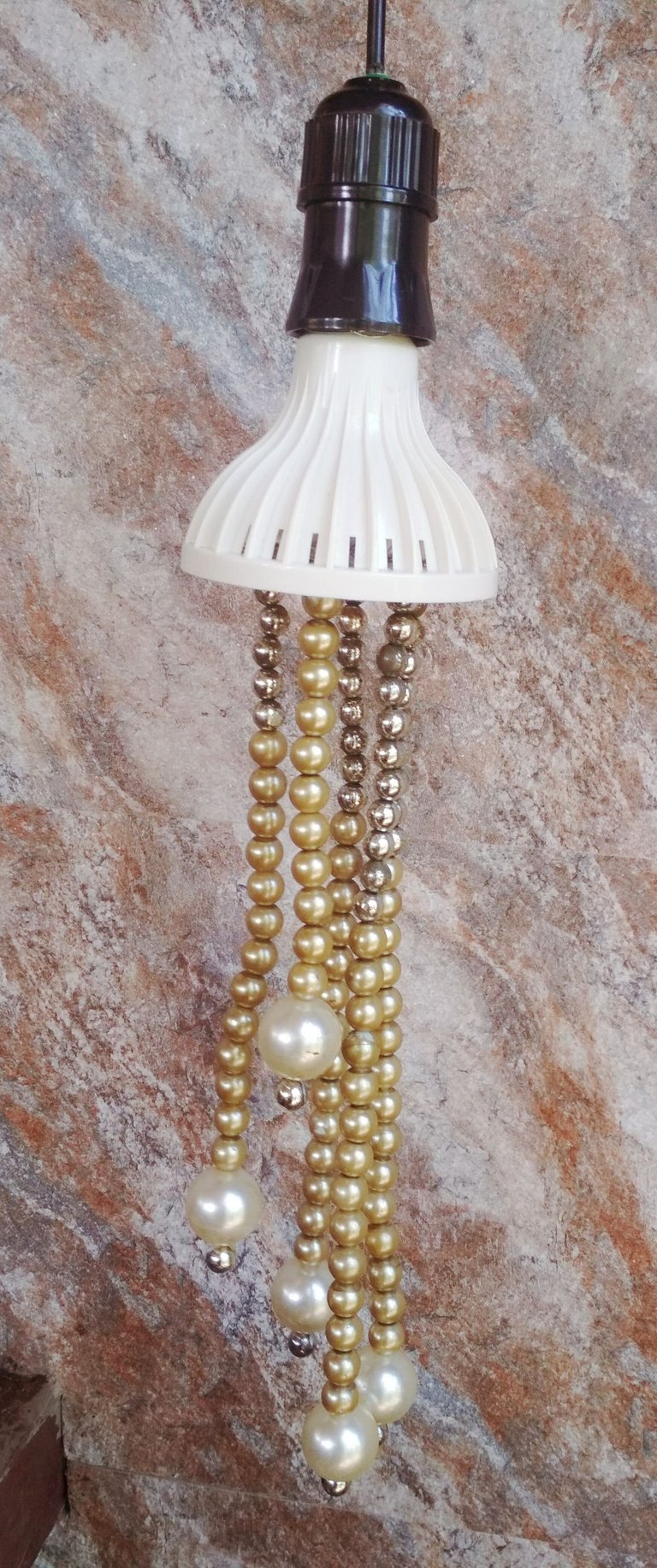 This is now my finished product. Therefore, don't throw away those busted bulbs. They can be recycled into beautiful hangers.
Thank you for dropping by my page!
It's me,