!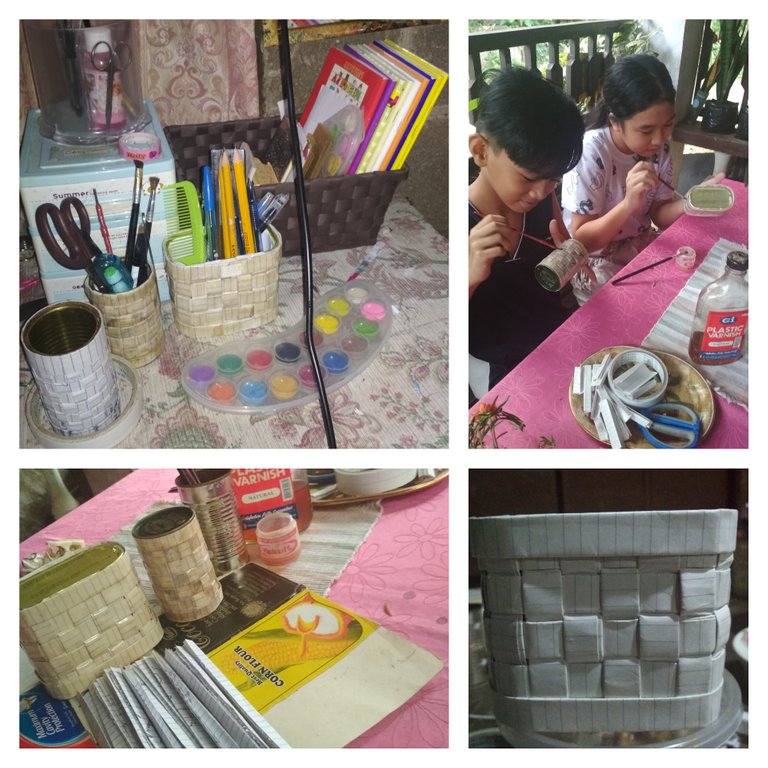 (Photo: Finished products with kids applying plastic varnish for finishing touches.)
Hello everyone! I am doing a paper matting this time over empty cans of spam, corned beef and sardines from our kitchen. I kept the empty cans with tubs since they have neat cuts on the edges. This time, it will be more durable since I don't need to detach it from the molder.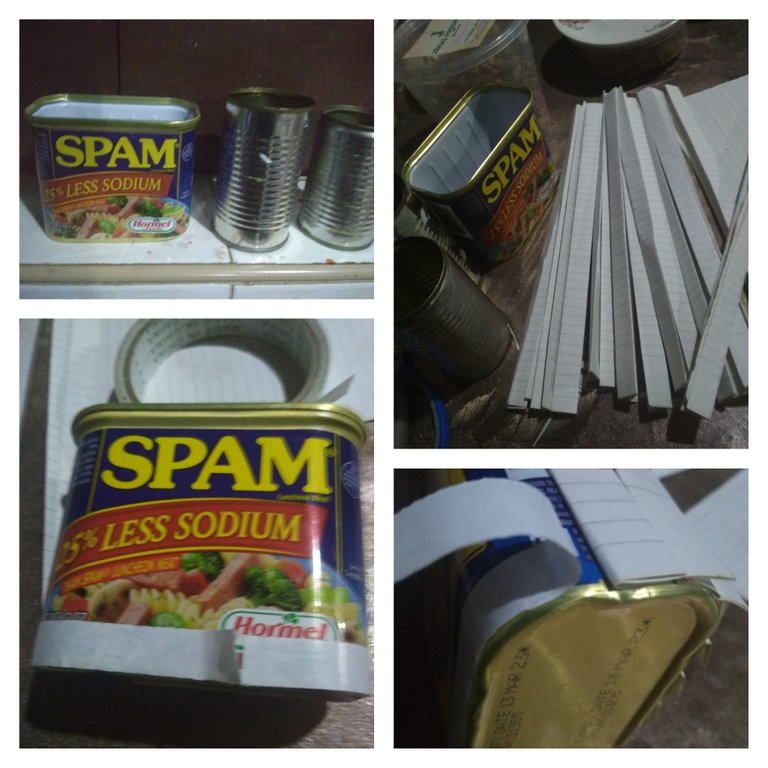 I used the old notebook ok my daughter when she was still in highschool.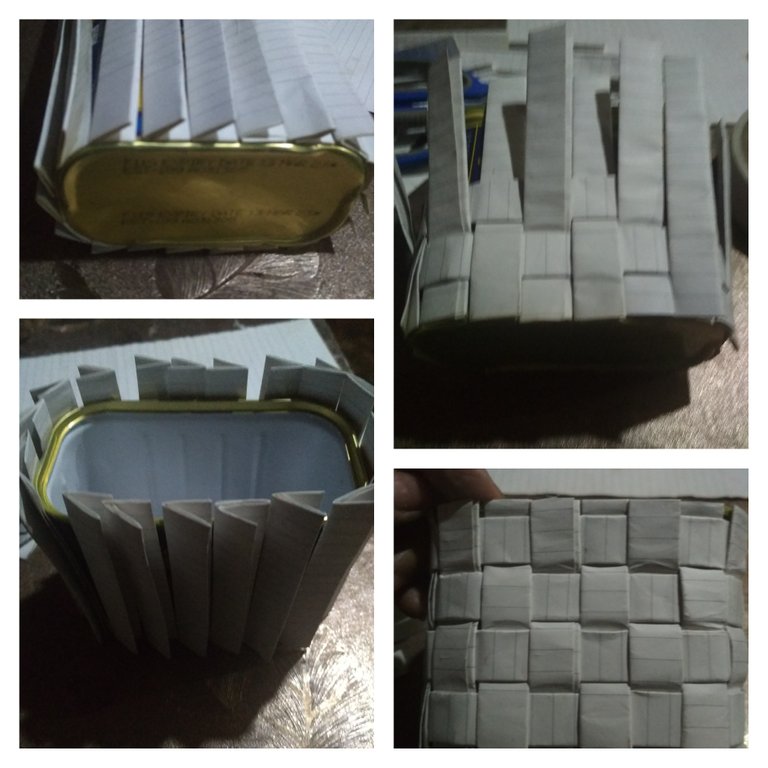 I preferred to use those vacant pages without writings first because there were notes written that I'd love to read later.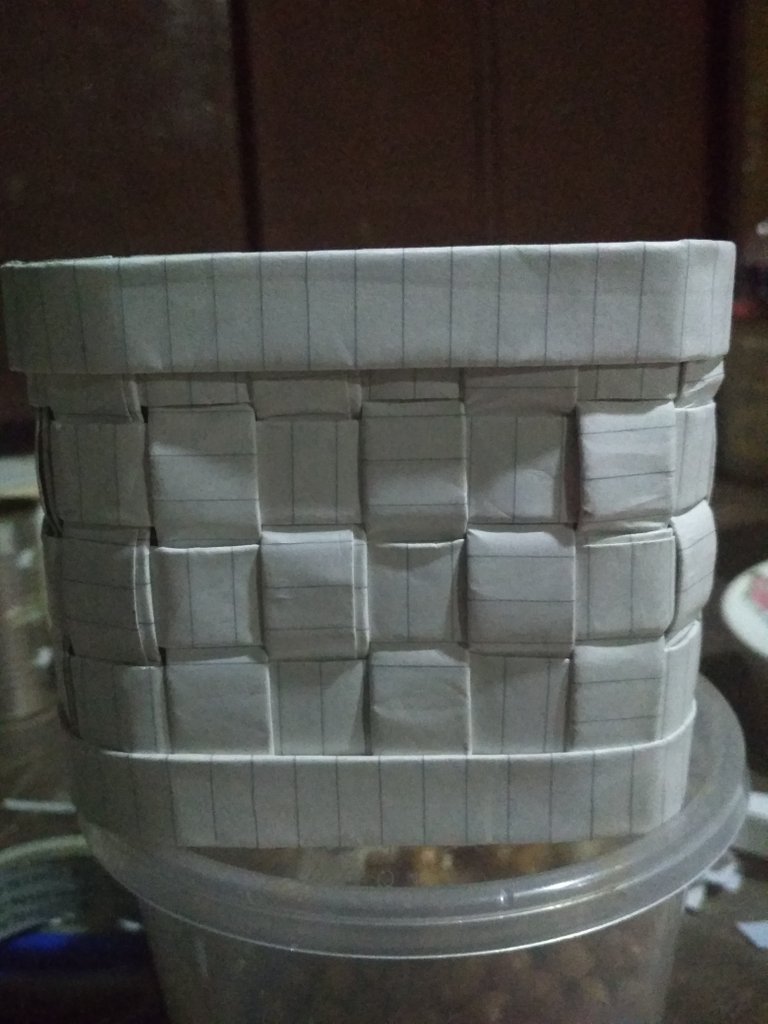 That's the finished one! It will be a nice holder for nice things to avoid clutters.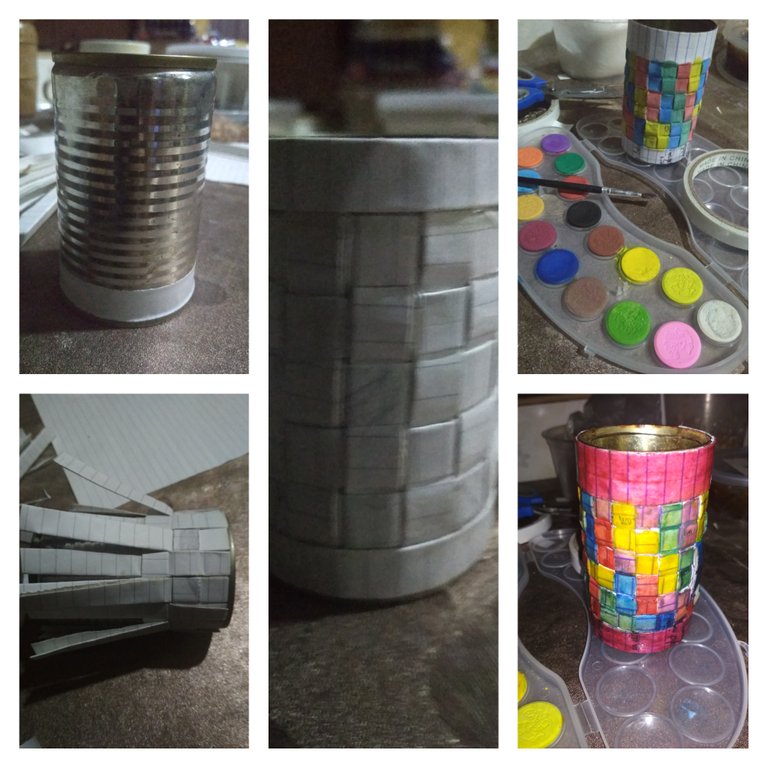 The same process goes with the two cylinders. I applied watercolor for the second one for kids to follow this.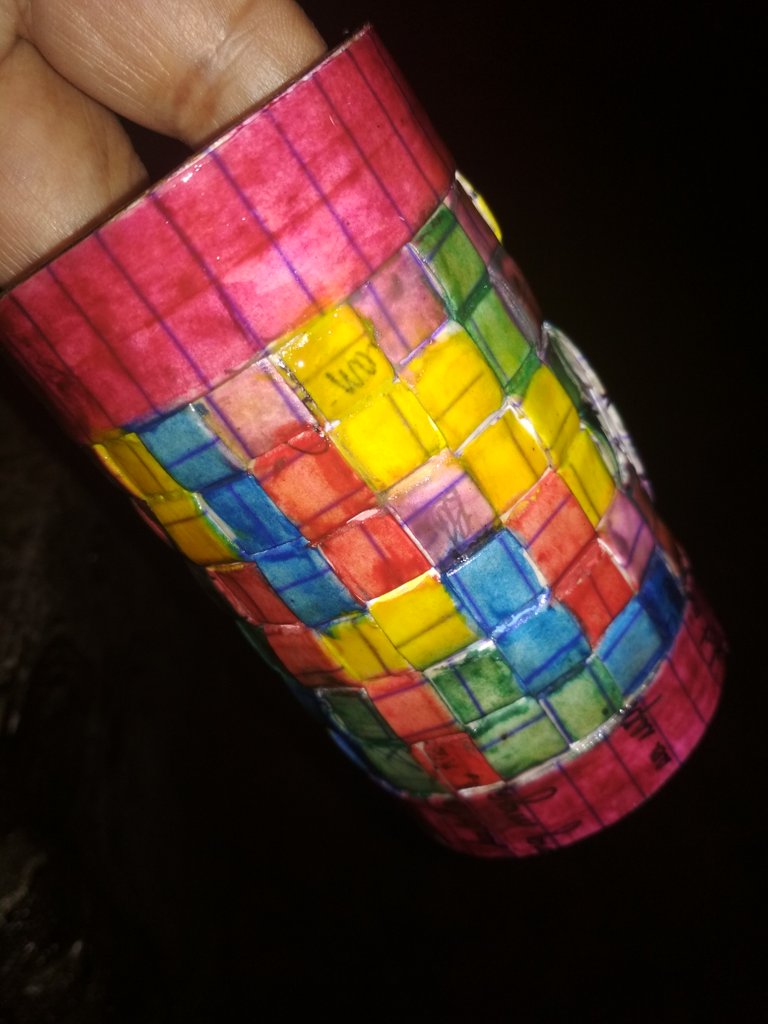 Applying a plastic varnish over the paper matting is a good idea because it will protect the paper from getting worn out.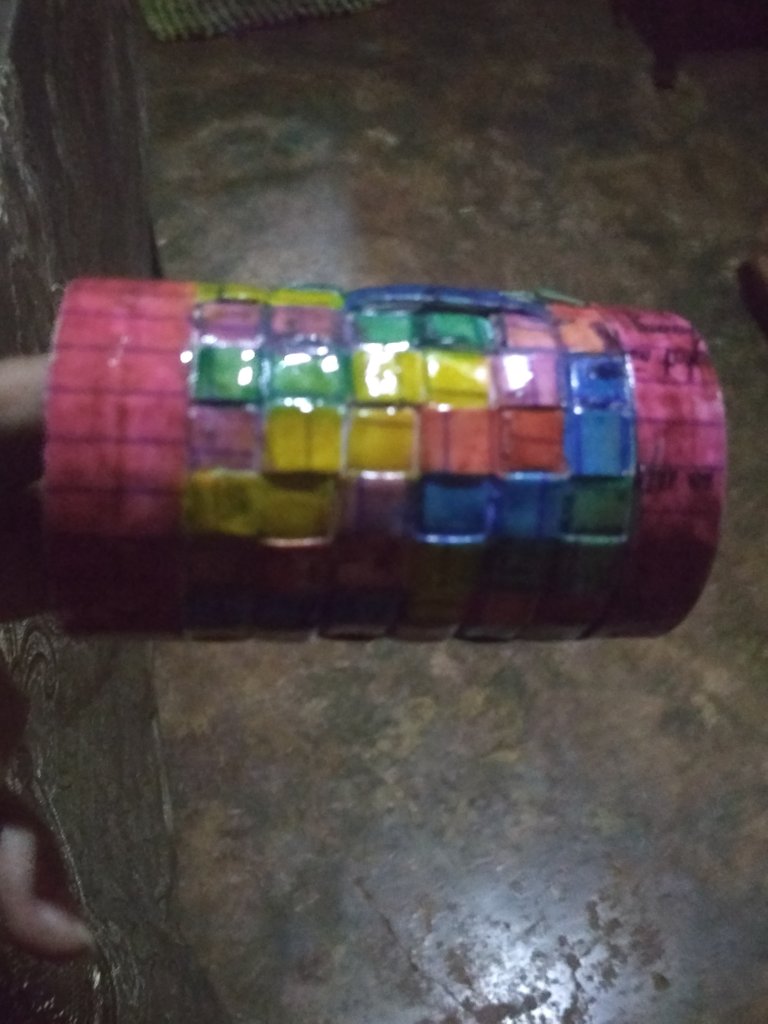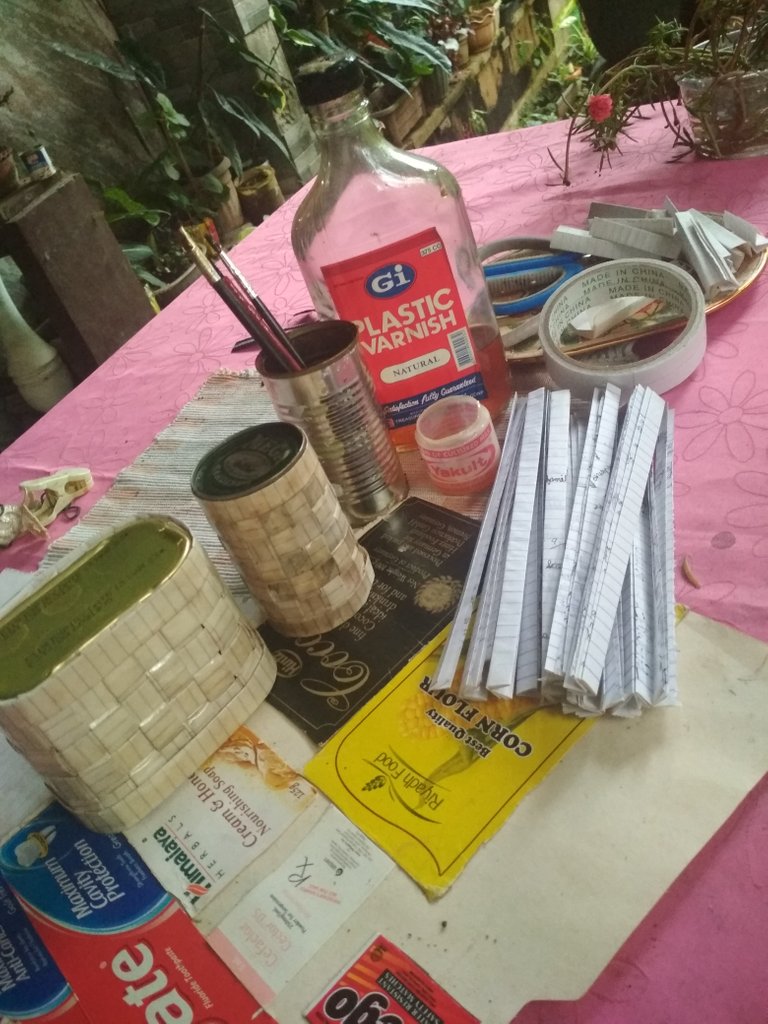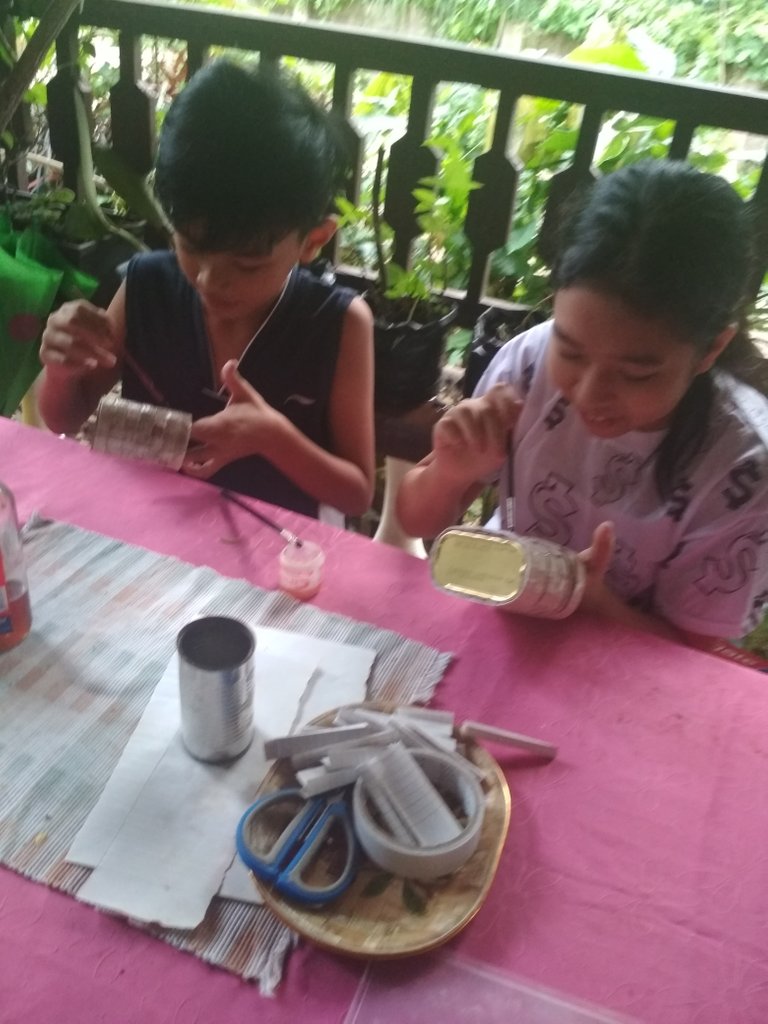 When the kids saw what I was doing, each got their watercolor brush and volunteered to do the polishing instead!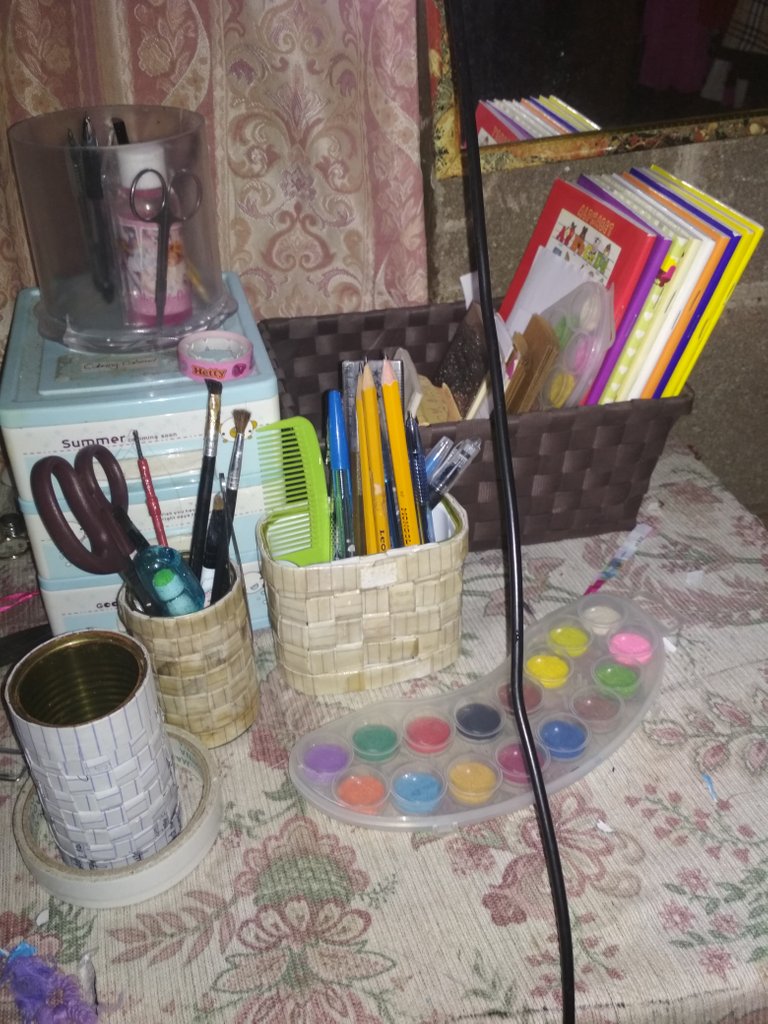 See, they're nice organizers for Antonia's little things.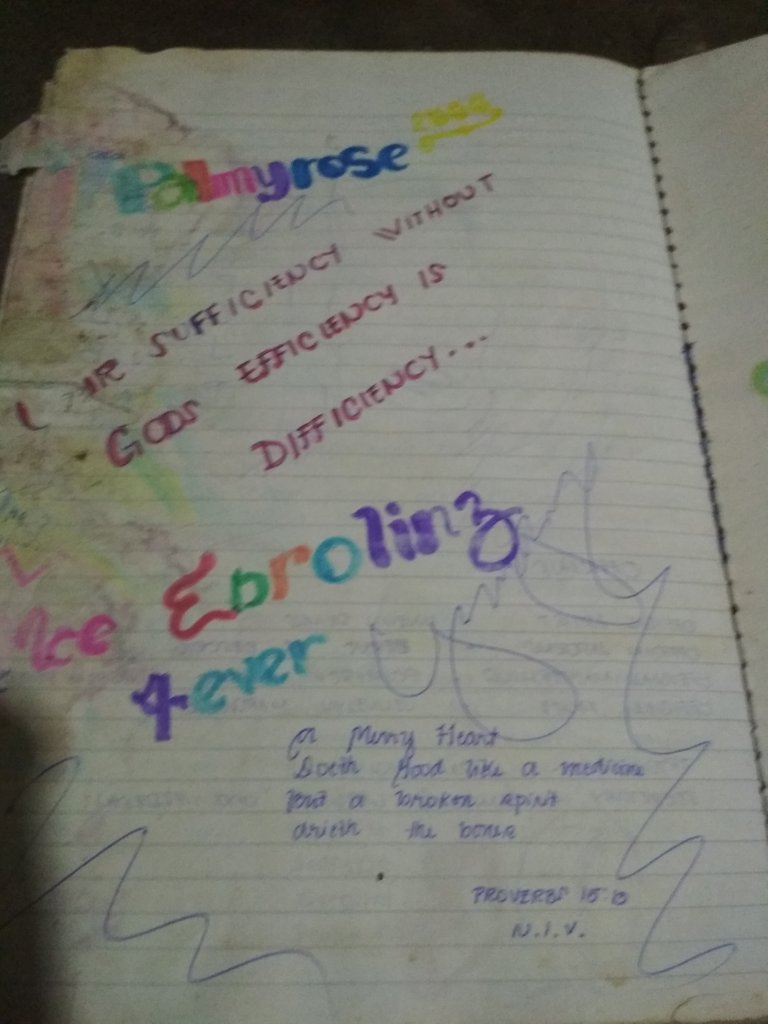 Before I depart, I'd like to share what's written on this page. It's the reason why I didn't tear it. It says: "Our Sufficiency without God's Efficiency is Deficiency".
And below is a caption whom my daughter wrote:
"A merry heart doeth good like a medicine but a broken spirit drieth the bones."
Thank you and God bless us all!