Second floor lamp has arrived to complement the first...
This time I will show with pictures how easy it is to put together...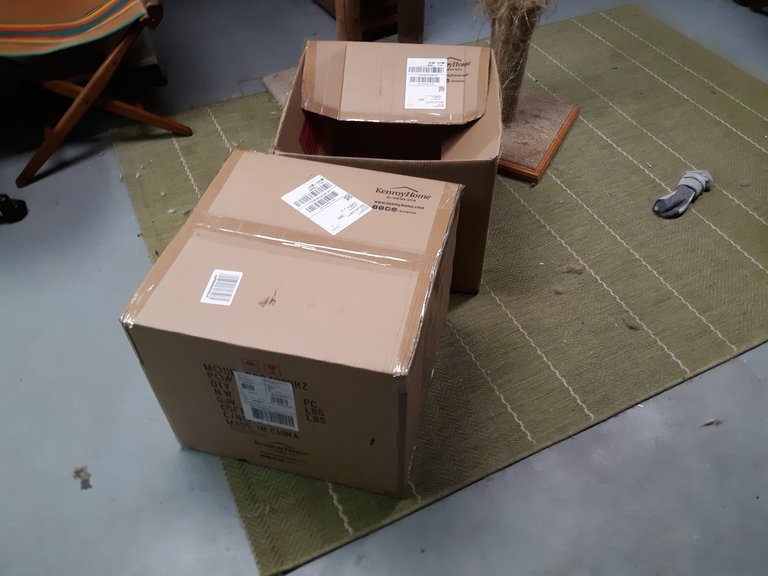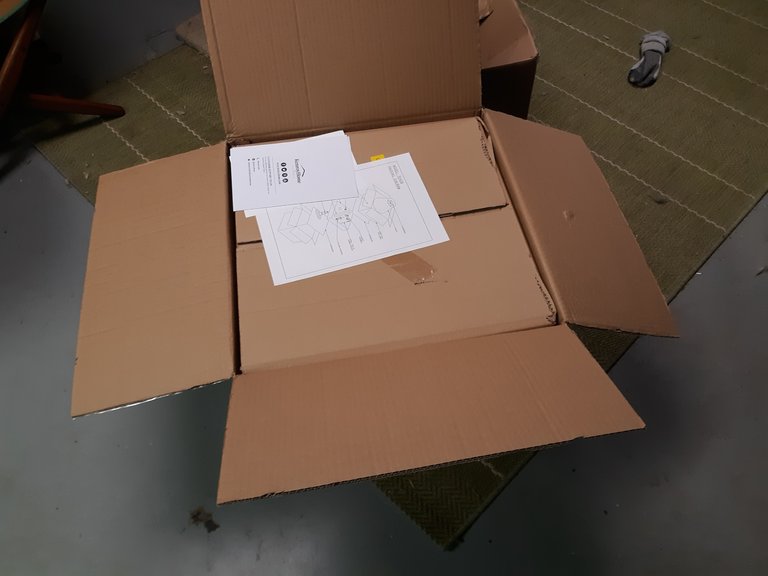 Simple instructions are right on top... Carefully take all the parts out of the box.. It is pre-wired so take care with the wire that runs through the lamp...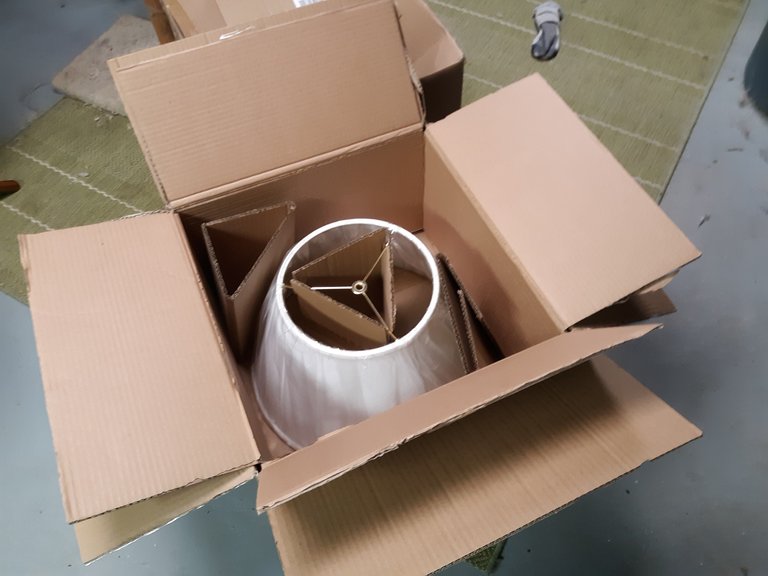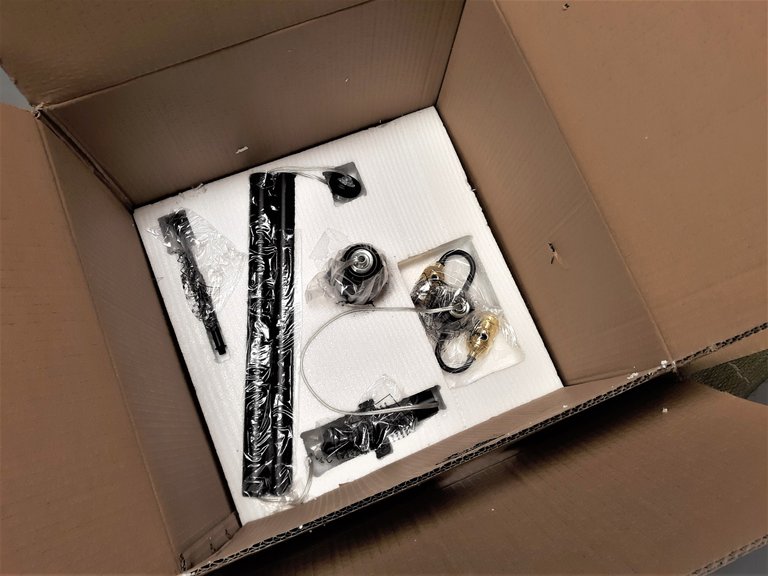 It is nicely packaged that prevents any damage... Both lamps packaged the same...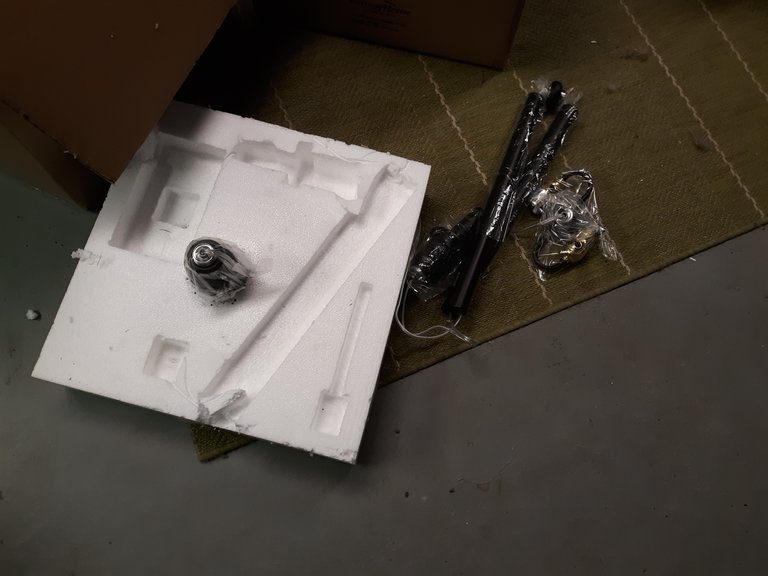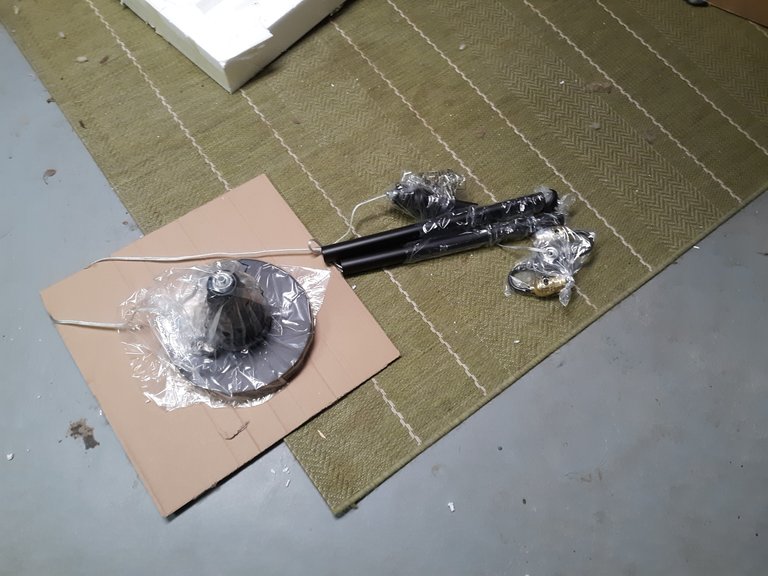 Take the protective plastic off of all the parts..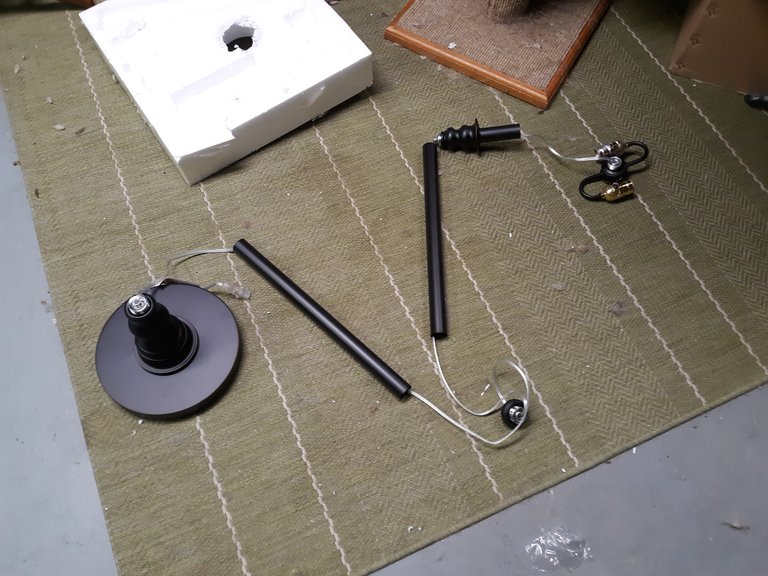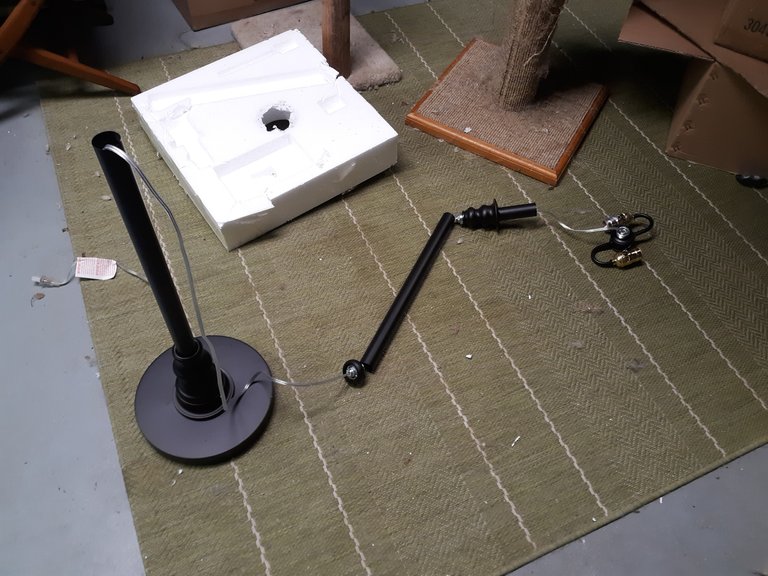 Then following instructions just start screwing the parts together...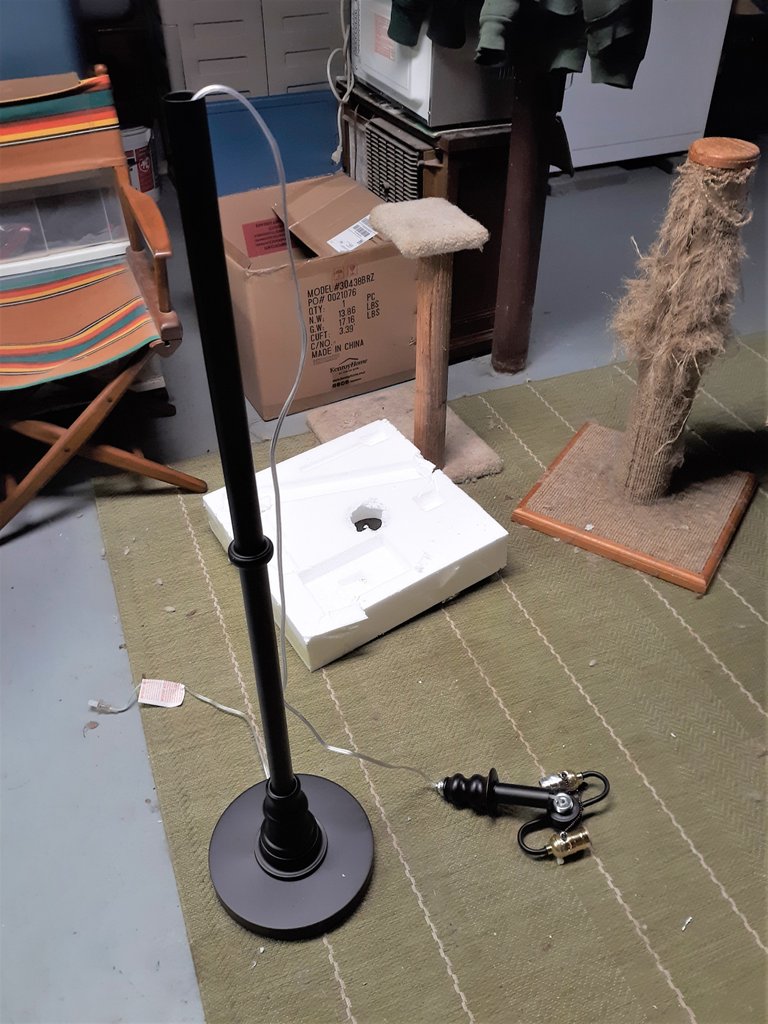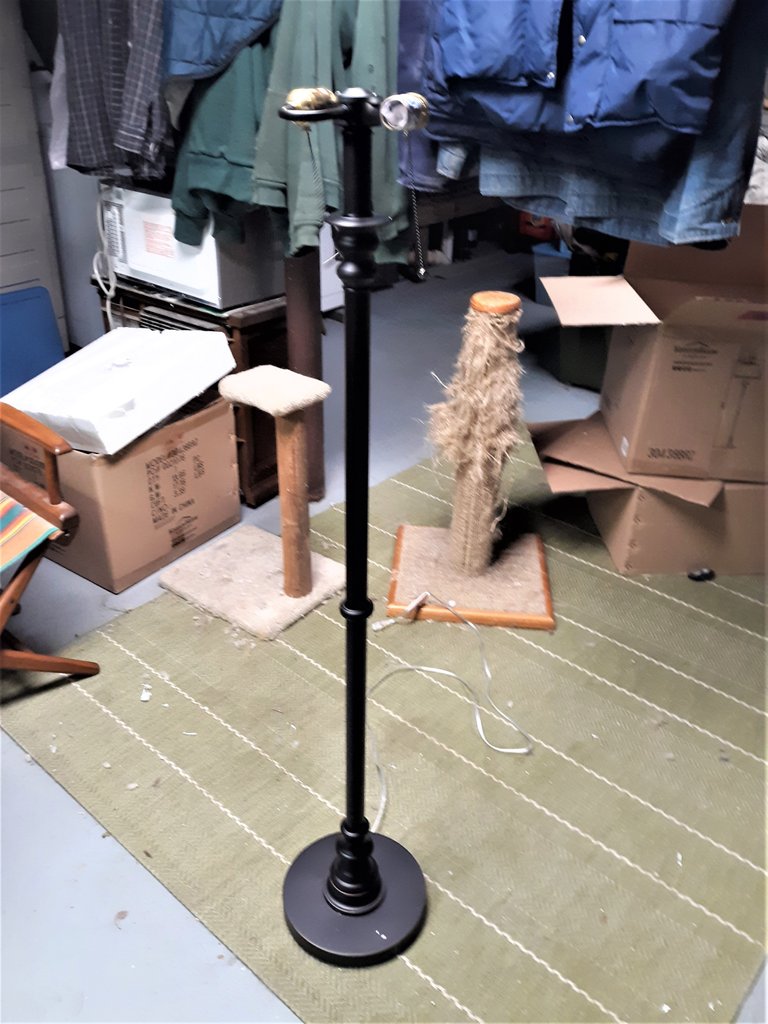 Screwing the lamp socket part is a little tricky... The excess wire is pulled down at the base till there is about 3 to 4 inches up on top.... Then what I do that is not in the instructions is turn the socket counter clockwise about 10 full turns... This twists the wire so when you screw on the sockets, clockwise The wire becomes straight again... Figuring it takes about 10 turns to seat the sockets...
Next is the stem that holds the shade...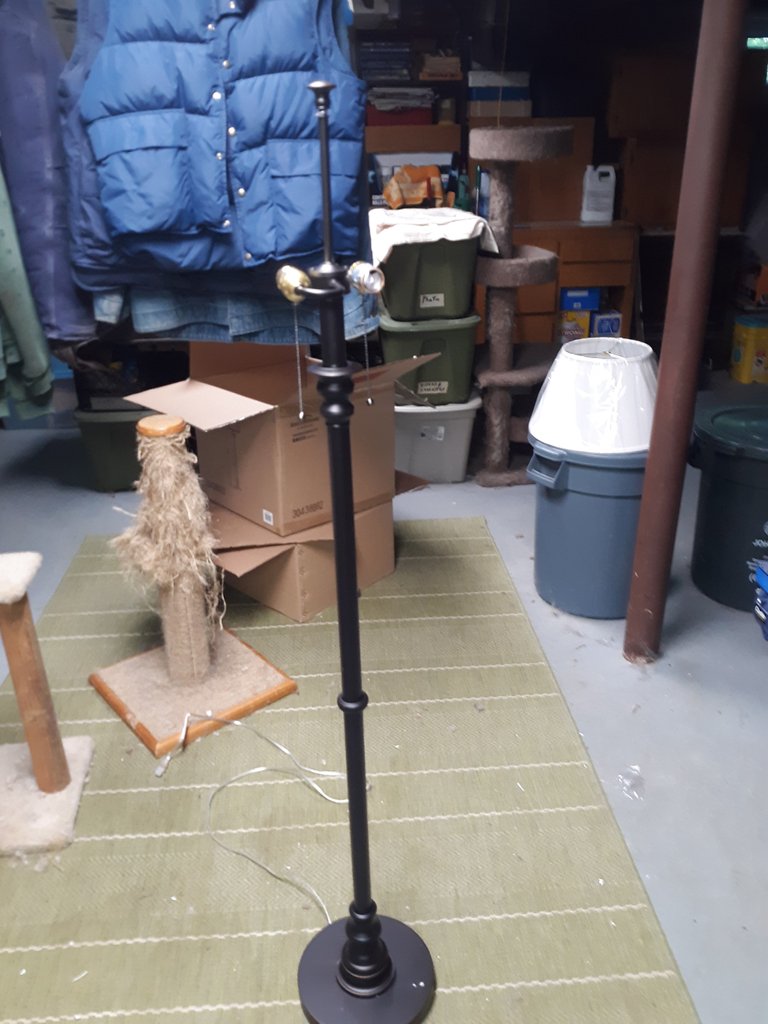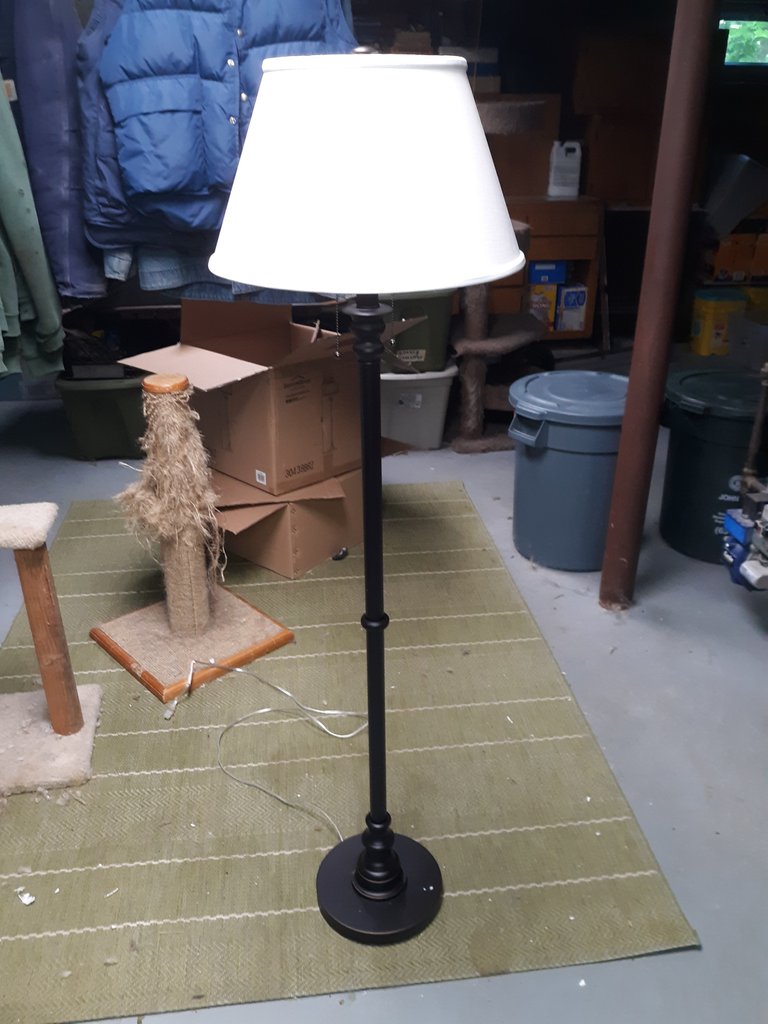 OK now lets put it up with the other Floor lamp and see how they look...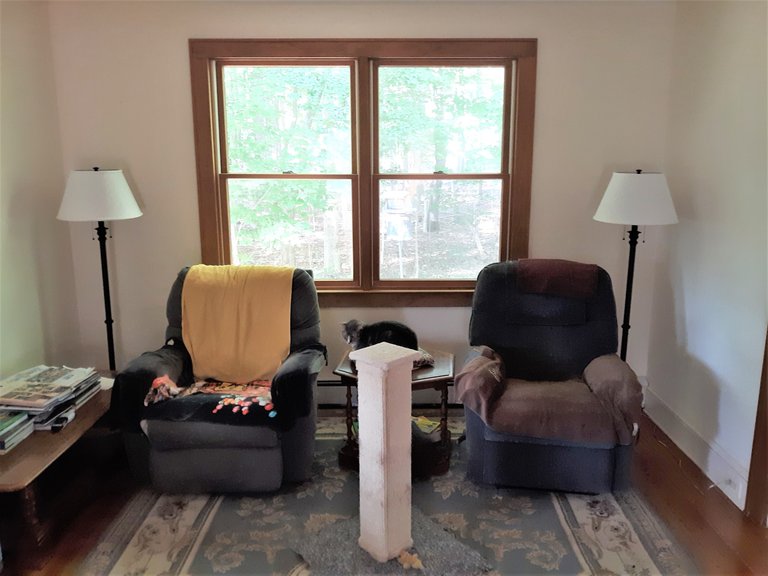 Think it looks better than before...