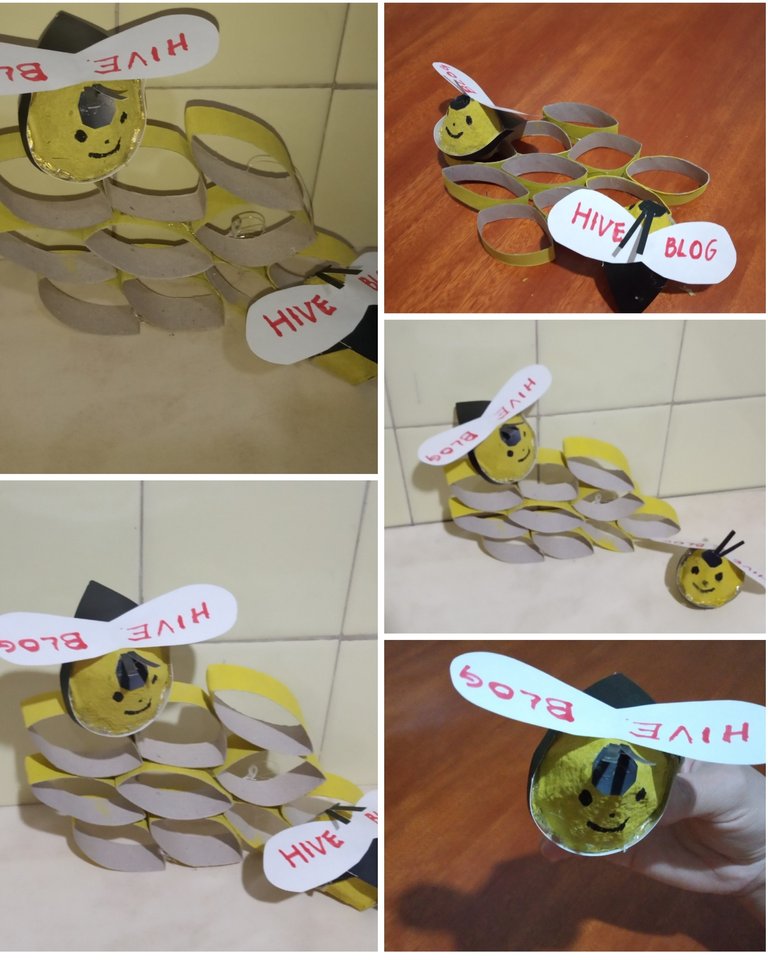 Hello creative minds of Hive Blog. We all know the importance of hard-working insects that fly around in search of plants to collect. Do you know what animal I'm talking about? The bee!
All the hivers as well as the bees are great pollinators, without us our wanted and preferred social network Hive Blog would not grow, since our posts are fundamental to guarantee the survival of this ecosystem, as well as this one is also essential for us since it offers us great satisfactions in the economic, cultural, art, cinema, culinary, etc..
As I want to pay a tribute to Hive Blog and its hivers, I propose to make a fun craft making a beehive with recycled materials.
Hola mentes creativas de Hive Blog. Todos sabemos de la importancia que tiene para nuestro campo unos insectos muy trabajadores que vuelan en busca de plantas para recolectar ¿Sabéis a que animalito me refiero? ¡Efectivamente! A la abeja!.
Todos los hivers al igual que las abejas somos grandes polinizadores, sin nosotros no crecería nuestra quería y preferida red social Hive Blog, ya que nuestros post son fundamentales para garantizar la supervivencia de este ecosistemas, así como este es imprescindible también para nosotros puesto que nos brinda grandes satisfacciones en lo económico, lo cultural, el arte, el cine, lo culinario etc...
Como quiero rendir un homenaje a Hive Blog y a sus hivers, os propongo hacer una divertida manualidad haciendo una colmena de abejas con materiales reciclados.
🐝🐝🐝🐝🐝🐝🐝🐝🐝🐝🐝🐝🐝🐝🐝🐝🐝🐝🐝🐝🐝🐝🐝🐝🐝🐝🐝🐝🐝🐝

Beehive 🐝 Colmena de Abejas
These are the materials we need to make the craft:
2 cardboard tubes (rolls of toilet paper)
Silicone gun
Scissors
Brush
Yellow and black temperatures
Egg cup
Black Marker
Black and white cardboard
Estos son los materiales que necesitamos para hacerla manualidad

2 tubos de cartón( rollos de papel higiénico)
Pistola de silicona
Tijeras
Pincel
Temperas color amarrillo y negro
Huevera
Marcador negro
Cartulina negra y blanca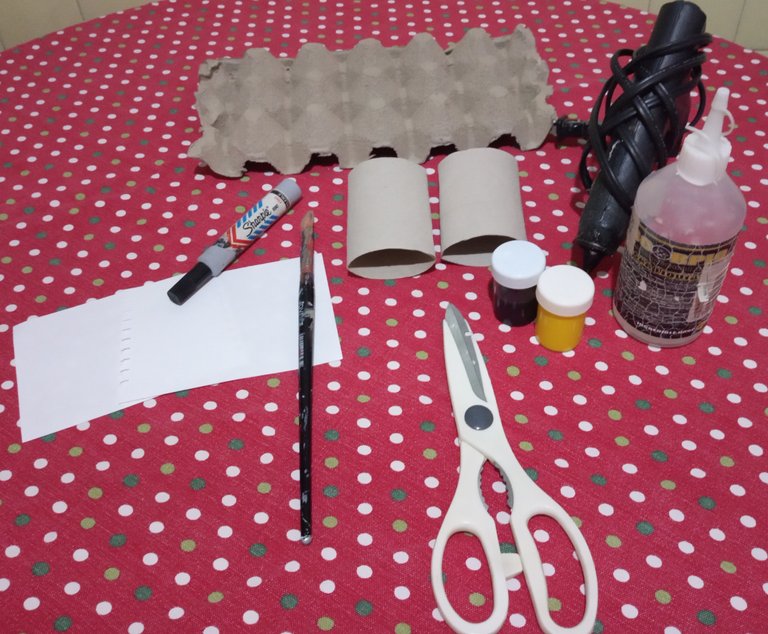 Let's start making the honeycomb. To do this first we paint the cardboard tubes with the yellow tempera and let it dry, then we cut the tubes of toilet paper as seen in the picture and proceed to join each one sticking them and shaping a recycled honeycomb.
The next step while we let our honeycomb dry, is to make the recycled bees for it we cut two holes of the egg cup, we paint them yellow and once dry, we paint the details with black tempera or we pay black cardboard (it was what I did). I drew the wings on white cardboard and cut them out. The antennas and the stinger I did on black cardboard. To finish, I drew the details of the face using black marker. Isn't it very easy?
Vamos a empezar a hacer el panal. Para ello primero pintamos los tubos de cartón con la tempera amarrilla y dejamos secar, luego recortamos los tubos de papel higiénico tal como se ve en la imagen y procedemos a unir cada uno pegando los mismos y dando forma de un panal reciclado.
El siguiente paso mientras dejamos que nuestro panal se seque, es hacer las abejas recicladas para ello cortamos dos huecos de la huevera, los pintamos de amarillo y, una vez seco, pintamos los detalles con tempera negra o le pagamos cartulina negra (fue lo que yo hice). Dibujé las alitas sobre cartulina blanca y las recorté. Las antenas y el aguijón lo hice sobre cartulina negra. Para culminar dibuje los detalles de la carita usando marcador negro. ¿no es cierto que es muy fácil? además se ven ¡adorables!.
Photo gallery with the step by step
Galería de fotos con el paso a paso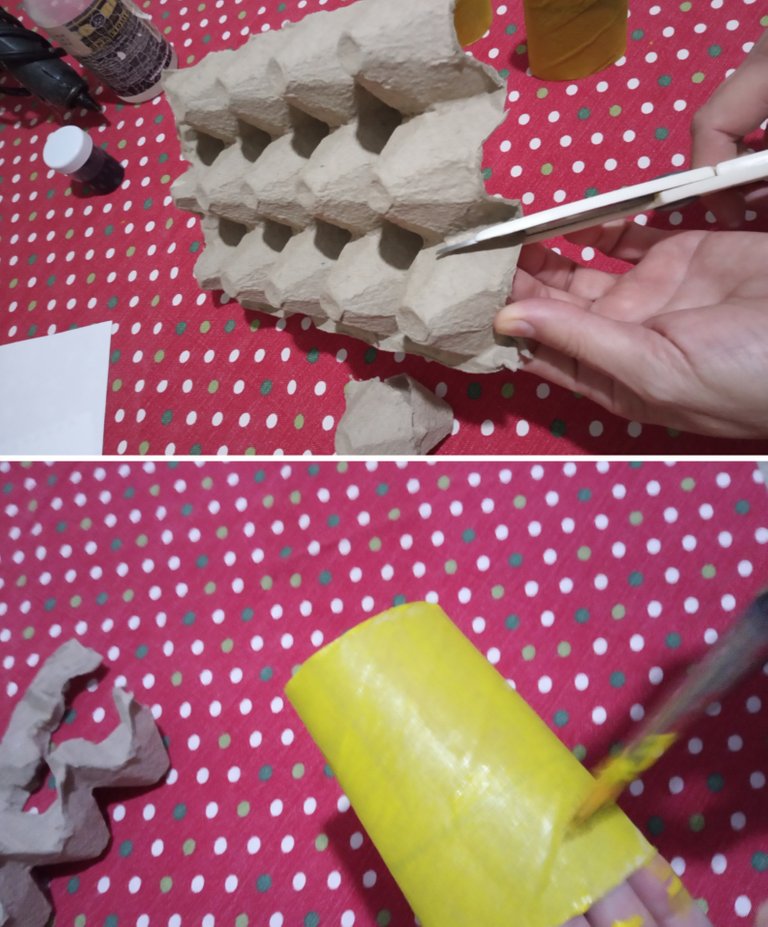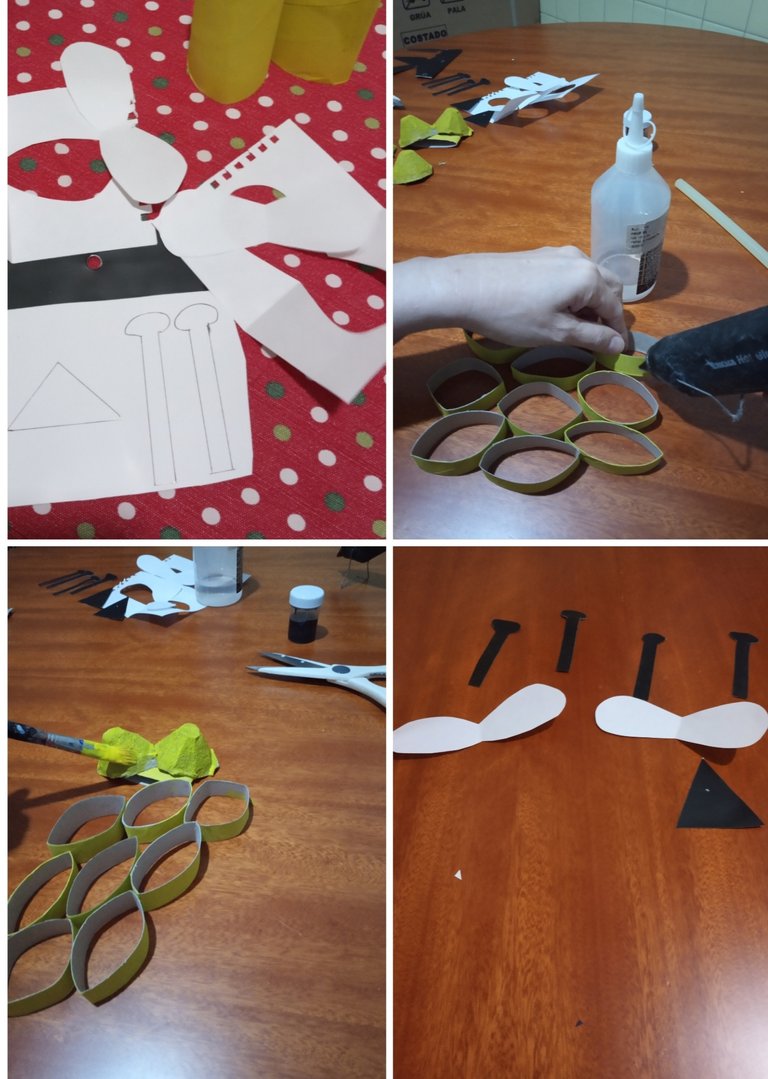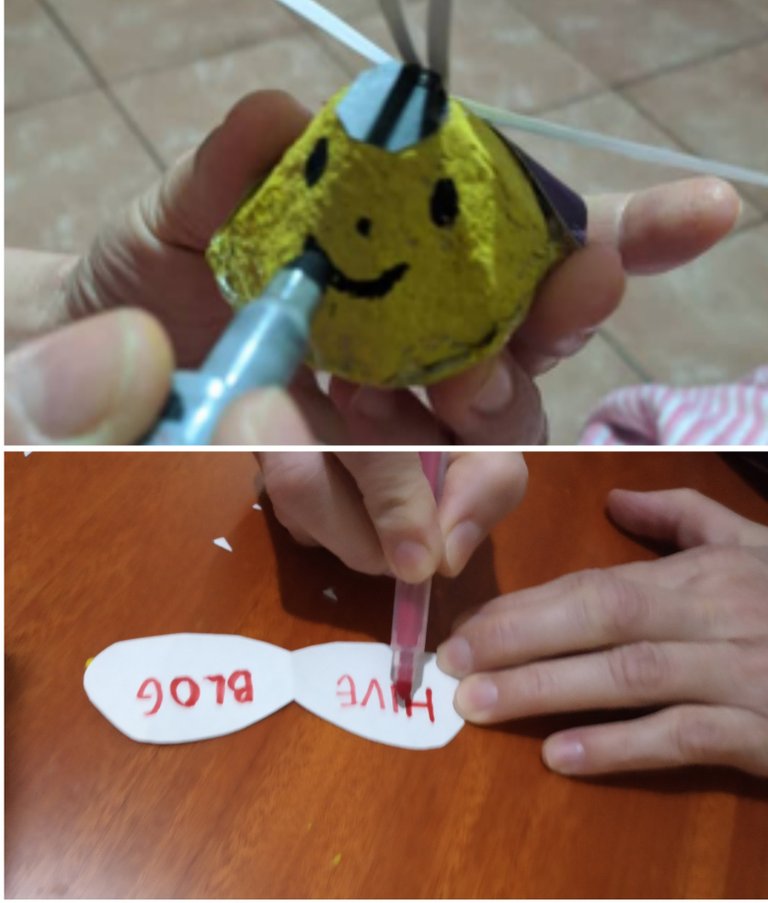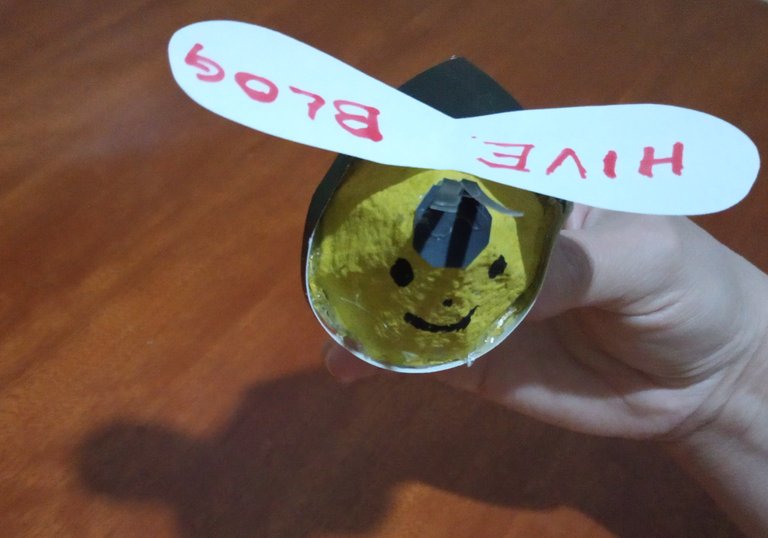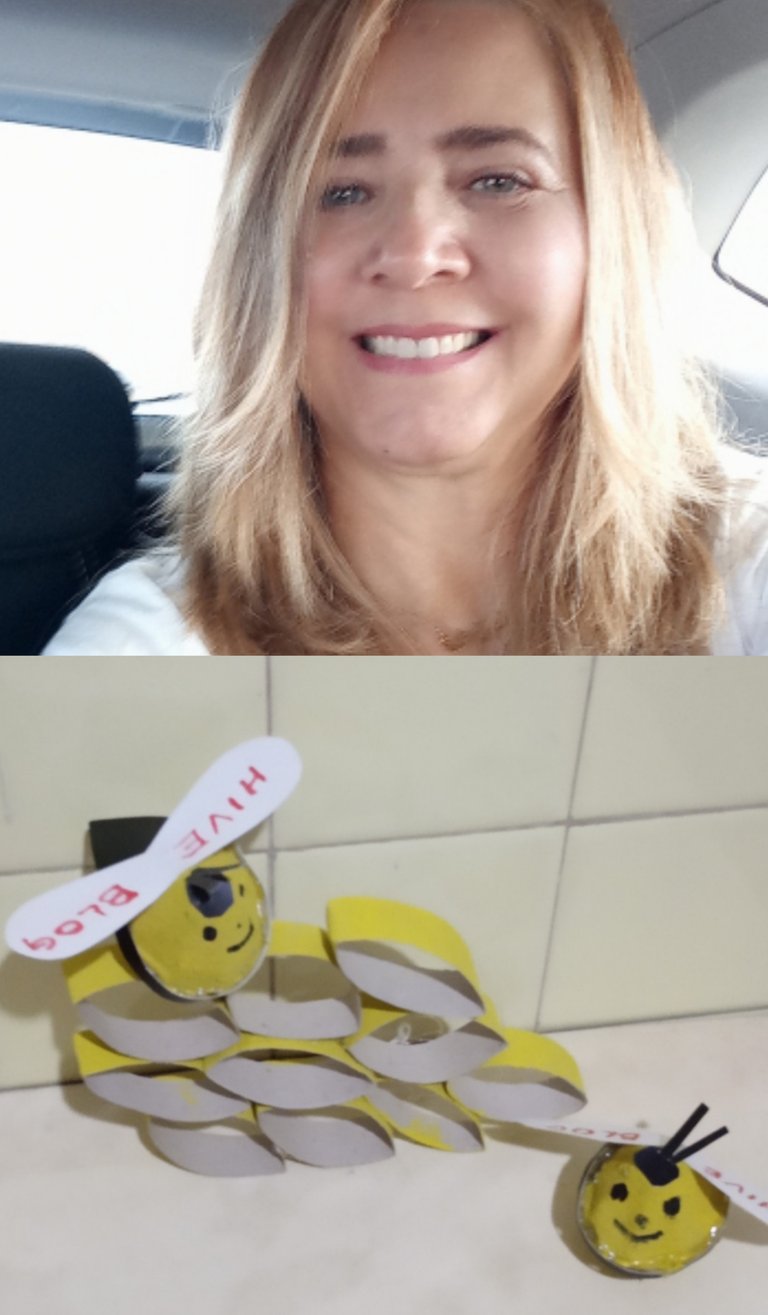 Bitmoji-Mi emoji personal-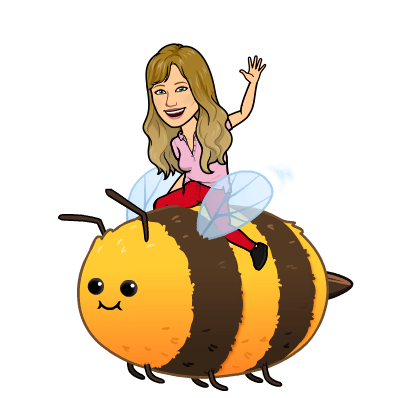 Enjoy your day and thanks for visiting me!
¡Disfruta tu día y gracias por visitarme!