Buenas tardes amigos de hive, el hogar es parte fundamental del ser humano, ya que gran parte de nuestro tiempo lo destinamos para compartir en familia, descansar, cumplir las rutinas diarias, así que la tarde de hoy me dispuse a decorar un espacio en mi hogar como lo es, la sala ya que soy una persona que me gusta innovar dándole un flujo distinto que haga sentir el espacio abierto y cómodo tanto para mis familiares como para recibir las visitas.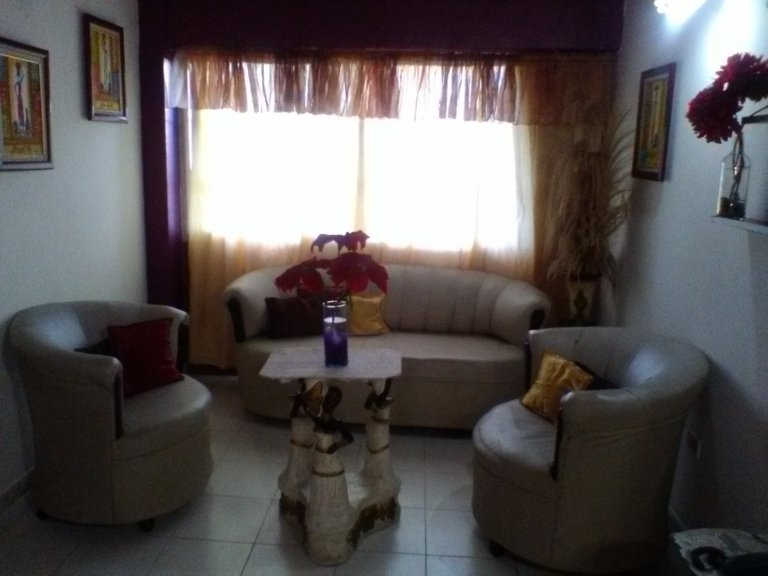 Good afternoon friends of hive, the home is a fundamental part of the human being, since great part of our time we destine it to share in family, to rest, to fulfill the daily routines, so the afternoon of today I prepared to decorate a space in my home as it is it, the room since I am a person who likes to innovate giving him a different flow that makes feel the open and comfortable space as much for my relatives as to receive the visits.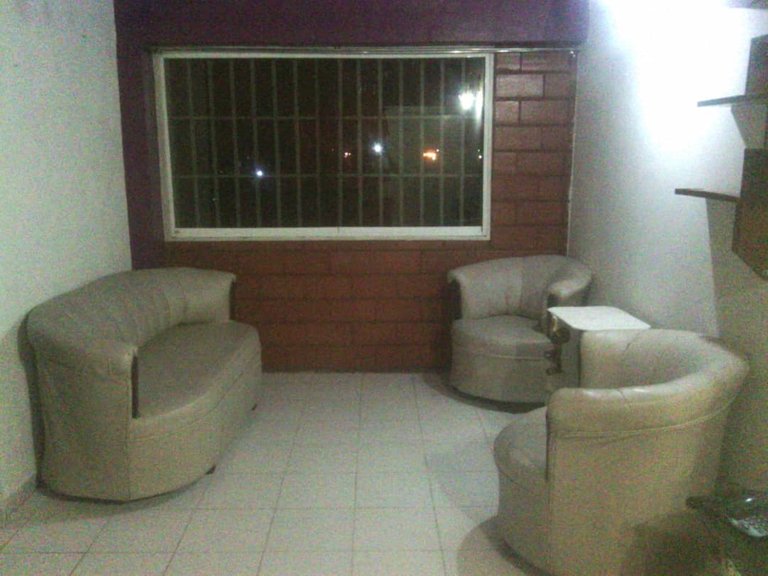 Como podrán observar el espacio esta compuesto por muebles y paredes de tonalidades claras que permiten ver un ambiente abierto y espacioso por lo que les mostrare como con unos sencillos cojines, floreros, cortinas, cuadros, podemos decorar un espacio agregando sutiles tonos de colores que cambien toda su visión.
As you can see the space is composed of furniture and walls of light tones that allow you to see an open and spacious so I will show you how with some simple cushions, vases, curtains, paintings, we can decorate a space by adding subtle shades of colors that change all your vision.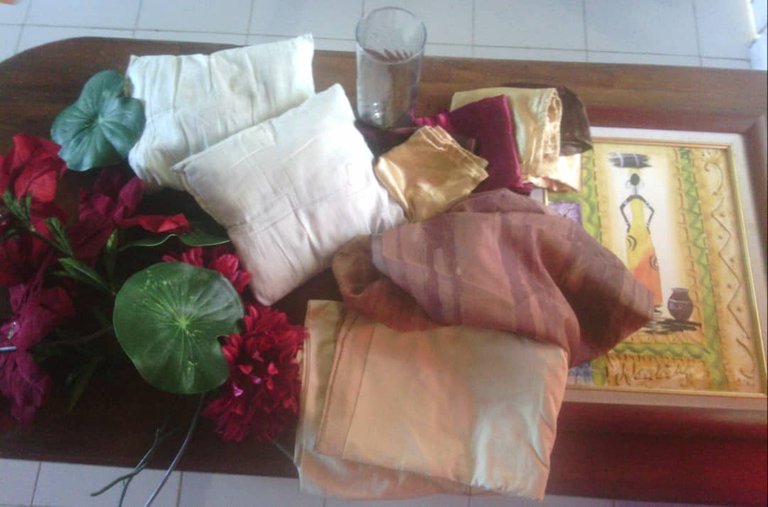 Comenzamos a introducir las cortinas y cenefas en los tubos para colgar en las ventanas.
We began to introduce the curtains and borders in the tubes to hang on the windows.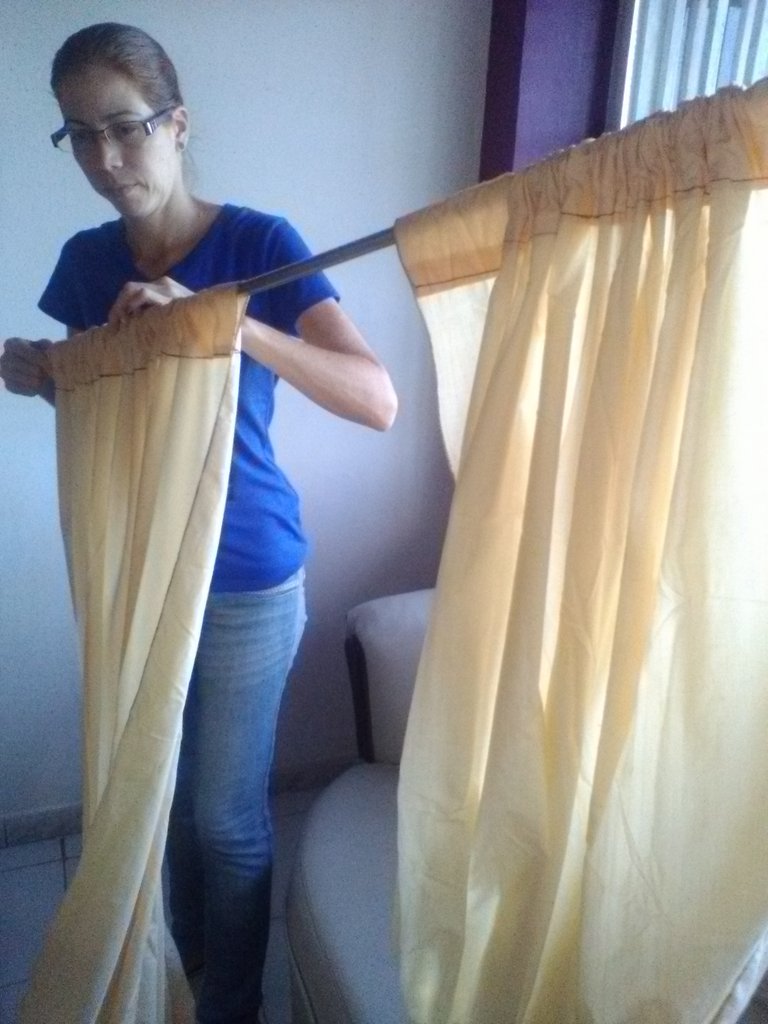 Colocamos los forros a los cojines de color marrón, vinotinto y dorados para cambiar la paleta de colores de los muebles.
We put the linings to the brown, vinotinto and gold cushions to change the color palette of the furniture.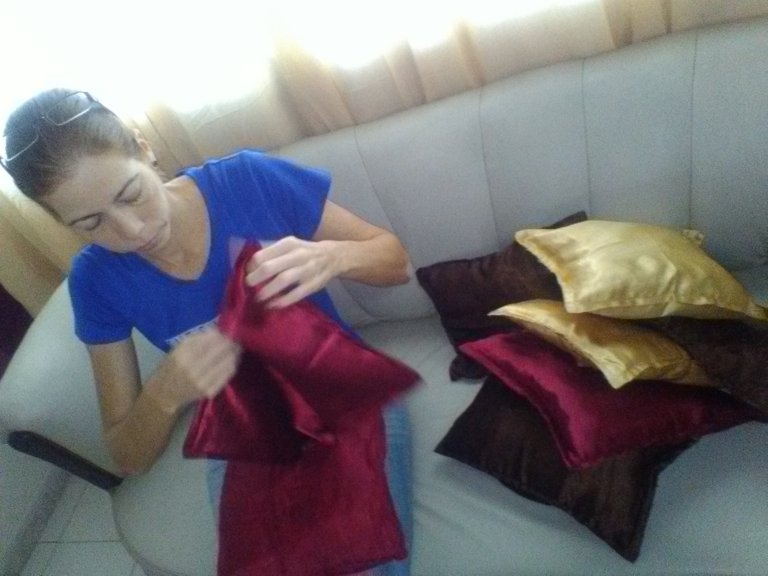 Colgamos los cuadros en la pared para realzar y darle vistosidad.
We hang the pictures on the wall to enhance and give it a visual touch.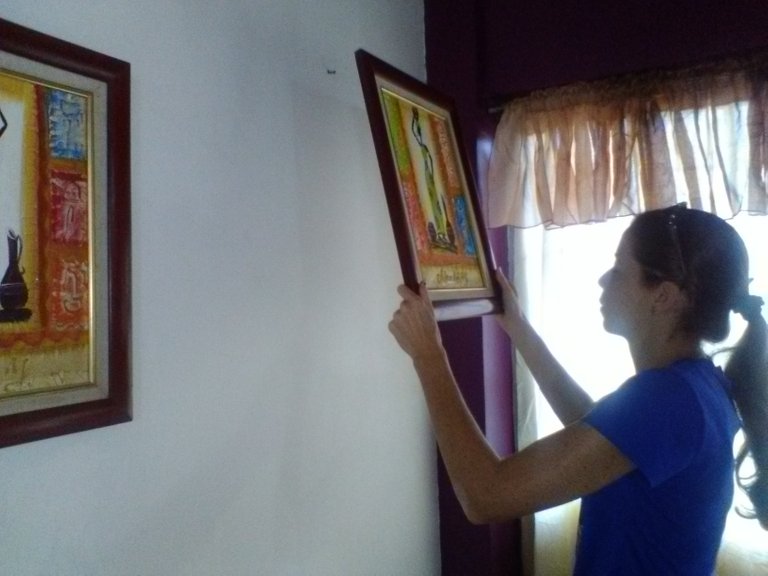 Damos pequeños toques de colores agregando arreglos florales y jarrones con espigas para culminar la decoración del espacio.
We give small touches of color by adding floral arrangements and vases with spikes to complete the decoration of the space.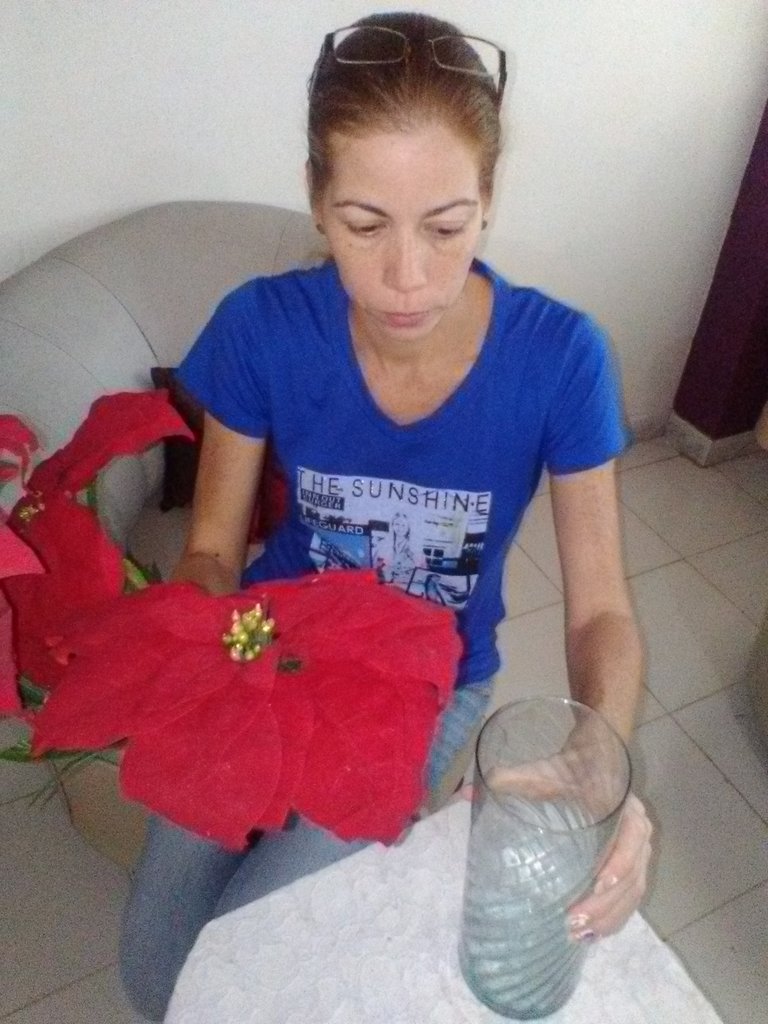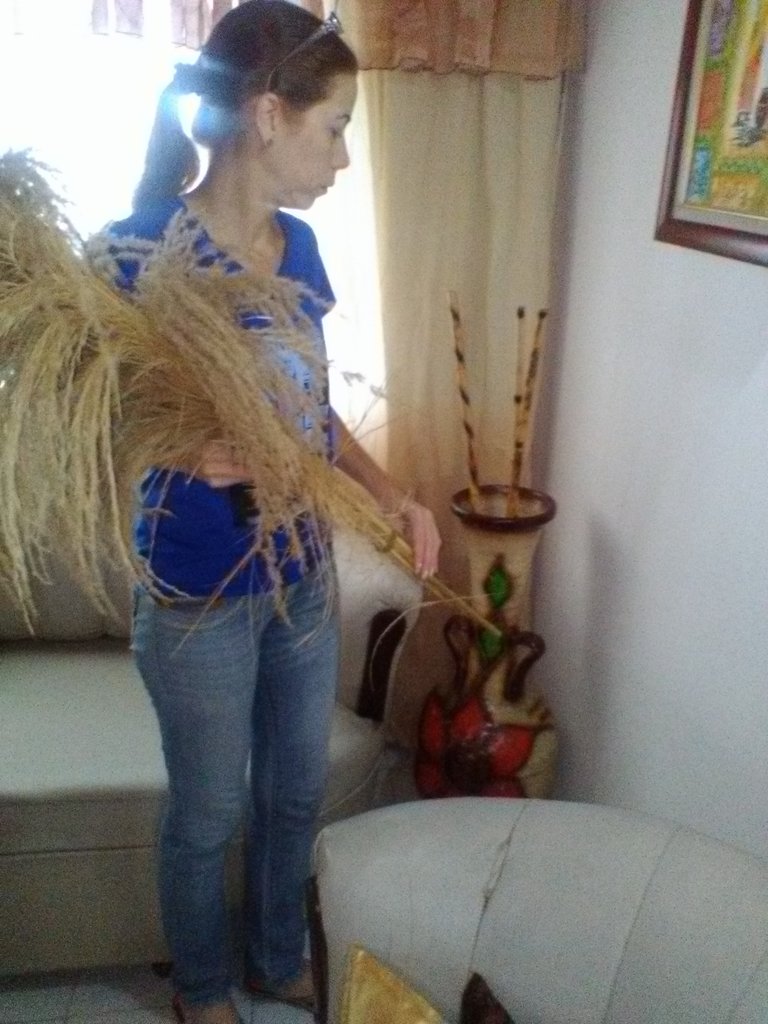 De esta manera hicimos una decoración agradable a la vista, que crea un espacio de armonía y tranquilidad para la convivencia de los integrantes del hogar por lo que les aconsejo mover, remodelar, cambiar los espacios en su casa, esto de alguna forma les traerá un flujo de energía positiva a todos.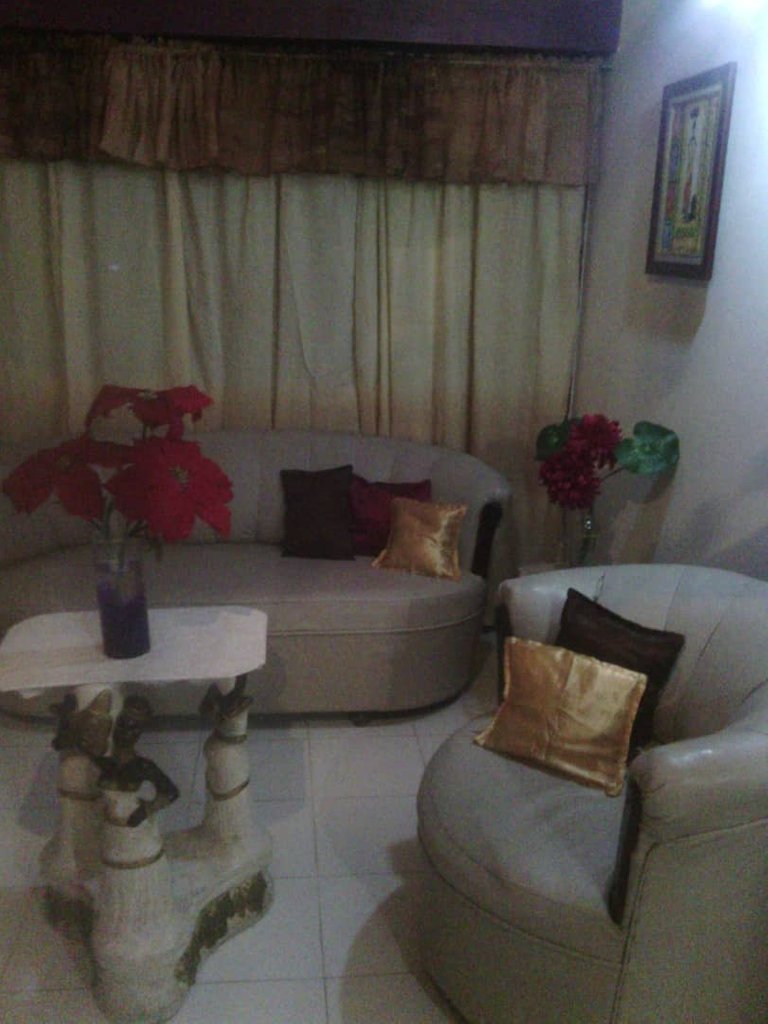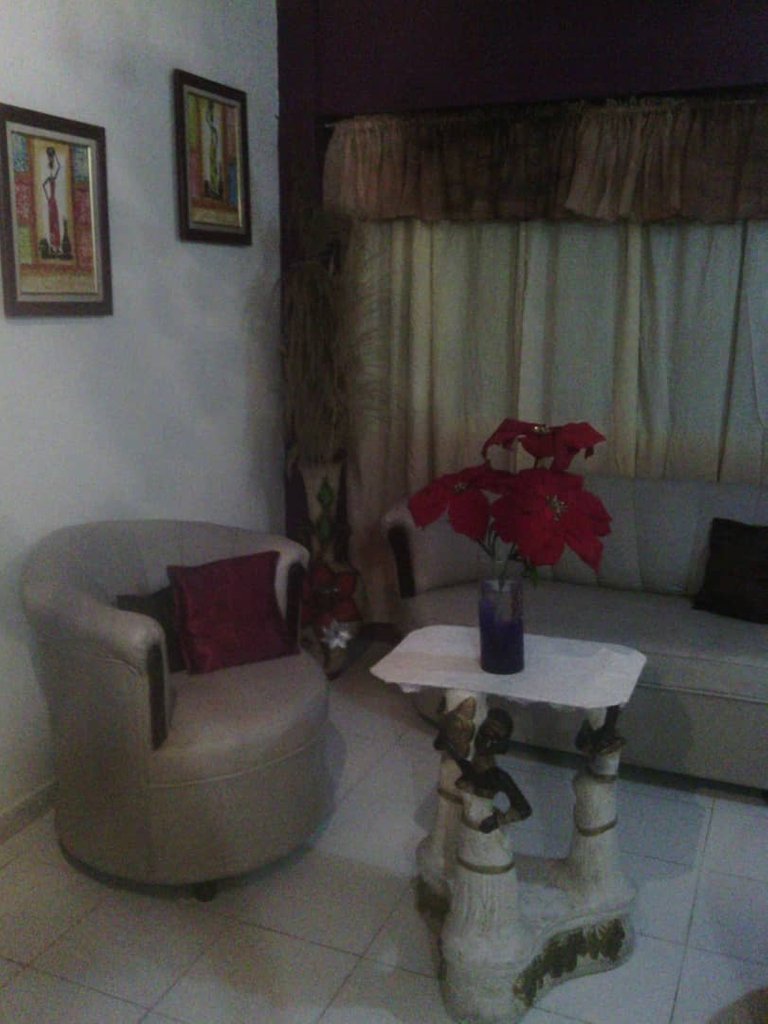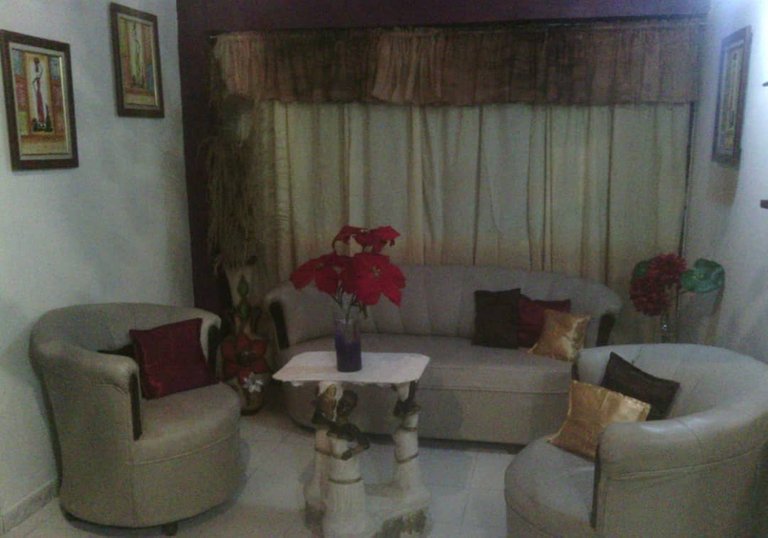 In this way we made a decoration pleasant to the eye, which creates a space of harmony and tranquility for the coexistence of the members of the home, so I advise you to move, remodel, change the spaces in your home, this will somehow bring a flow of positive energy to all.
GRACIAS POR PERMITIRME SER PARTE DE USTEDES.
THANK YOU FOR ALLOWING ME TO BE A PART OF YOU.