My new toy - workshop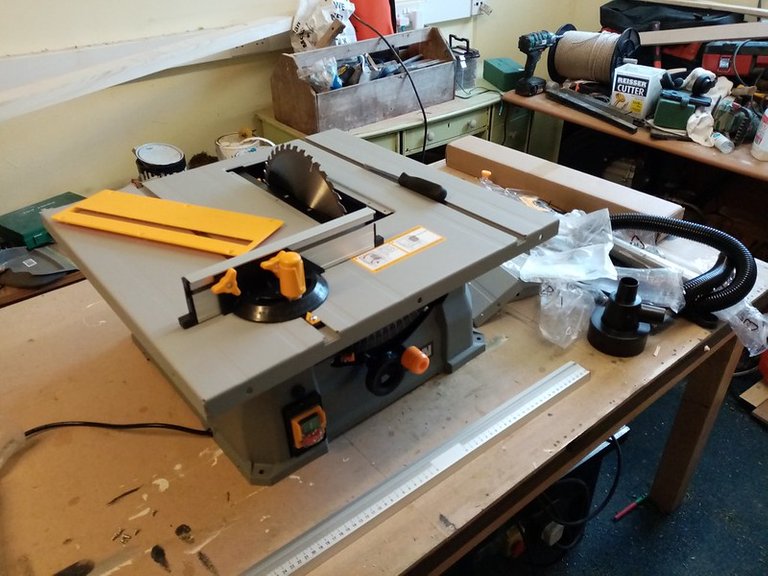 I have a dream, to one day have a properly fitted out workshop with the best of tools and keep it neat and tidy. For now, I will have to settle for a small office that I have cooped into a workspace. It is not much but during Covid and while I am not sculpting it has been a Godsend.
In my last studio workshop, we had a break-in and all my tools were nicked. It has taken till now to replace them. I pride myself in getting a bargain and I am now the proud owner of this Titan table saw. I actually still have my fathers one but that is big and very inaccurate. This one, with some of my own modification, should be a step up.
I am working on a wood project at the moment and I figured I would price this into the job. As it's cost will save me time in the end and as we all know time is money.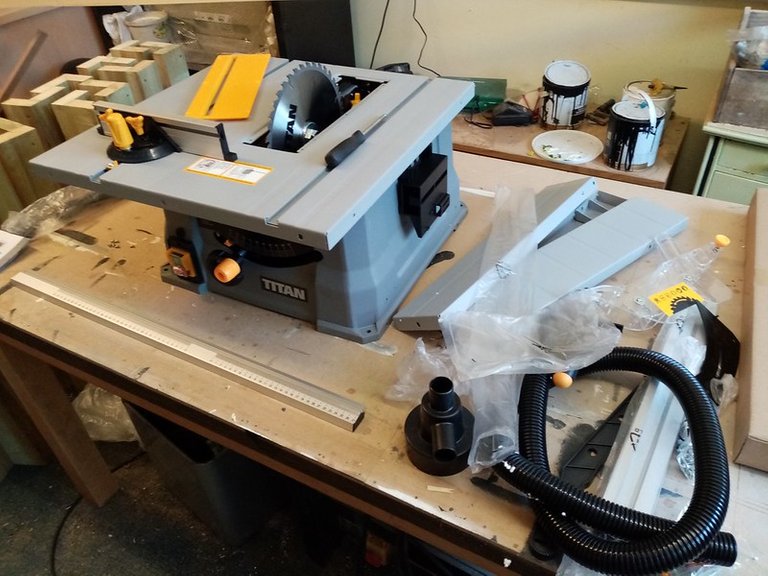 I bought it from a company called Powerfix. (Not a sponsor) and found it on their Website for €120 which is ridiculously cheap for even the materials that went into making it. After doing some YouTubing to check reviews I was happy to see that they all seemed pretty positive so I clicked the buy button. Unfortunately, It was unavailable, Brexit and Covid have really messed up the supply chains.
I figured I would just let it go and work out how to do my job with the tools I had on hand. As I drove to my workshop I passed by a Powerfix shop just a big delivery truck was pulling up. I didn't think much of it until I was just about to go to bed last night. Before I turned off my computer I figured I would check just one last time and low n' behold the website showed that they had one saw at that branch. I bought it immediately and picked it up this morning.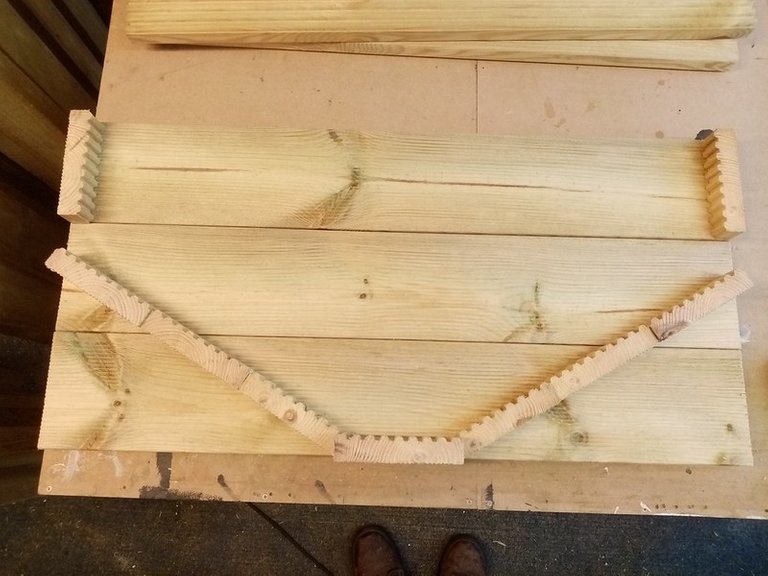 Now, I still have to put all it together, it came like Ikea furniture but when I do it will make it so much easier to create the mitres to fit this 'Thing' together. But that is a story for another post.
---
---