HELLO HIVE!
---
Quiero compartirles un tutorial para realizar lazos decorativos para los zapatos de las pequeñas de la casa. Son detalles bastante fáciles de hacer, que le dan un toque especial y original. Además los puedes usar en diferentes estilos de calzados, debido a que son versátiles.
I want to share with you a tutorial to make decorative bows for the shoes of the little ones in the house. They are quite easy to make, which give a special and original touch. In addition you can use them in different styles of shoes, because they are versatile.
---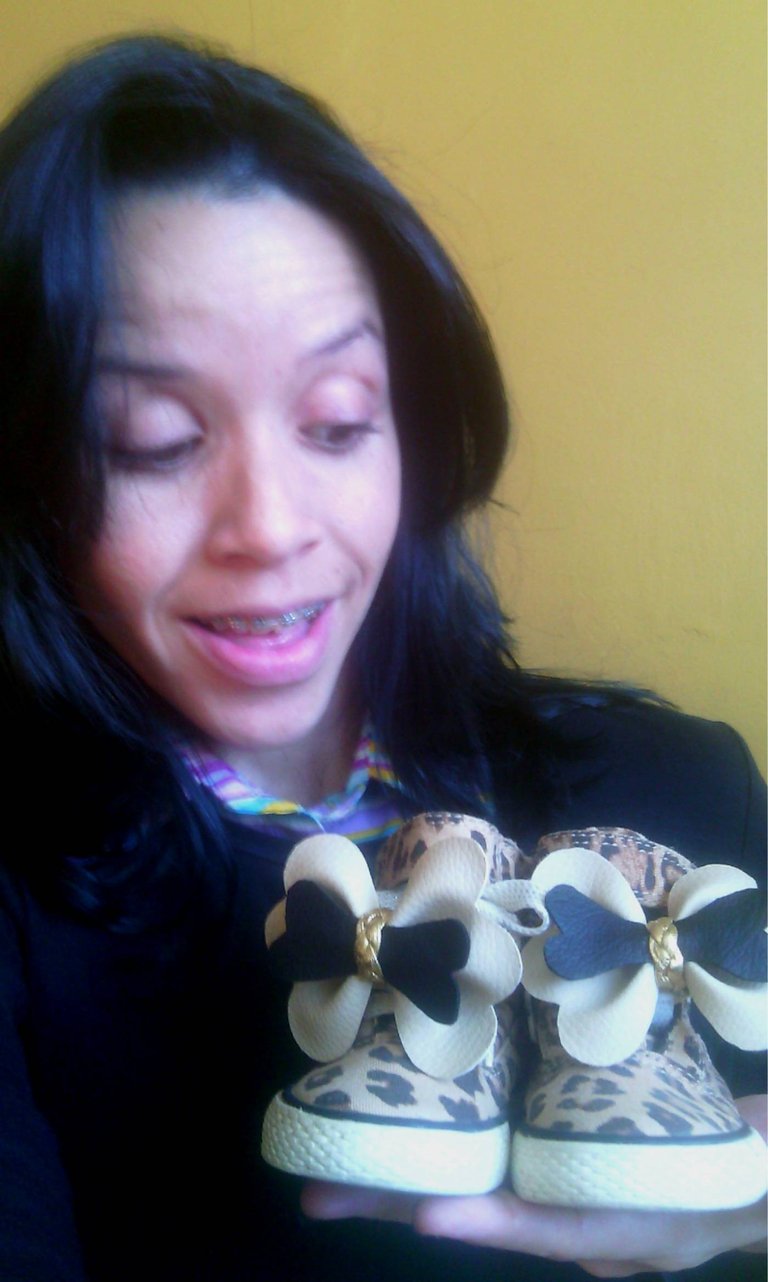 ---
Materiales | Materials
---
Cuerina
Tijera
Hilo
Pegamento
Velcro/ Cierre mágico
Cinta (1cm de ancho)
Leather
Scissors
Thread
Glue
Velcro/ Magic Zipper
Ribbon (1cm wide)
---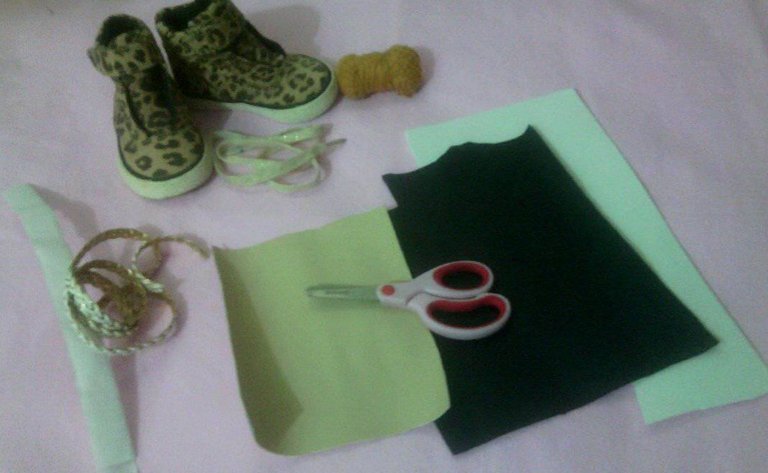 ---
Proceso | Process
---
Para iniciar dibujé el diseño que quería para la base del lazo en la cuerina beige, y entonces saqué 2 piezas, una para cada zapato. Seguidamente corté en cuerina negra 2 piezas más de un diseño más pequeño para colocar como capa superior.
To start I drew the design I wanted for the base of the bow in the beige leather, and then I took out 2 pieces, one for each shoe. Then I cut in black leather 2 more pieces of a smaller design to place as a top layer.
---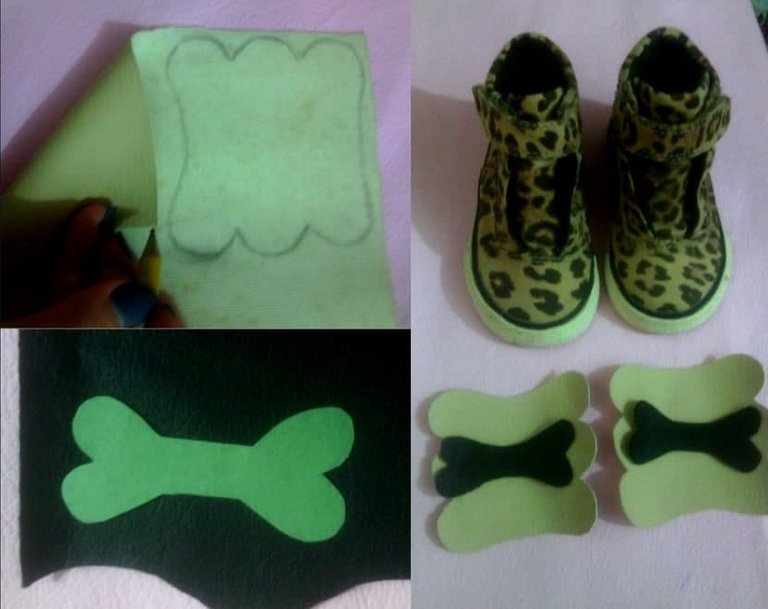 ---
Pieza base del lazo. Doblé a la mitad, luego cada uno de los extremo los doblé a la mitad y los bordes los plegué hacia abajo. Luego con un pedazo de hilo amarré en el centro para que me diera la forma de lazo y se mantengan firmes los doblez.
Base piece of the loop. I folded in half, then each of the ends I folded in half and the edges I folded down. Then with a piece of thread I tied in the center so that it would give me the shape of a loop and keep the folds firm.
---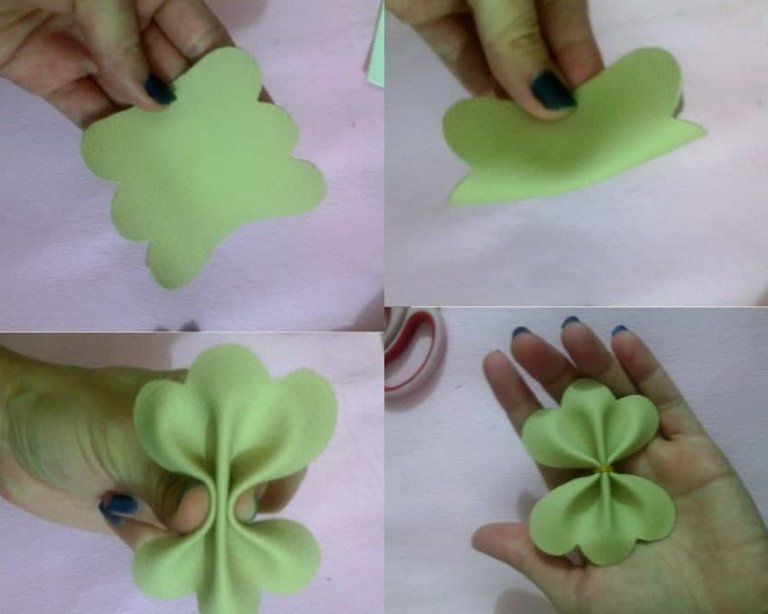 ---
Uní ambas partes para crear un par que adherí con pegamento para evitar que se muevan. Y para culminar el diseño de los lazos coloqué una cinta dorada para el moño.
I joined both parts to create a pair that I glued together to prevent them from moving. And to finish the design of the ribbons I put a golden ribbon for the bow.
---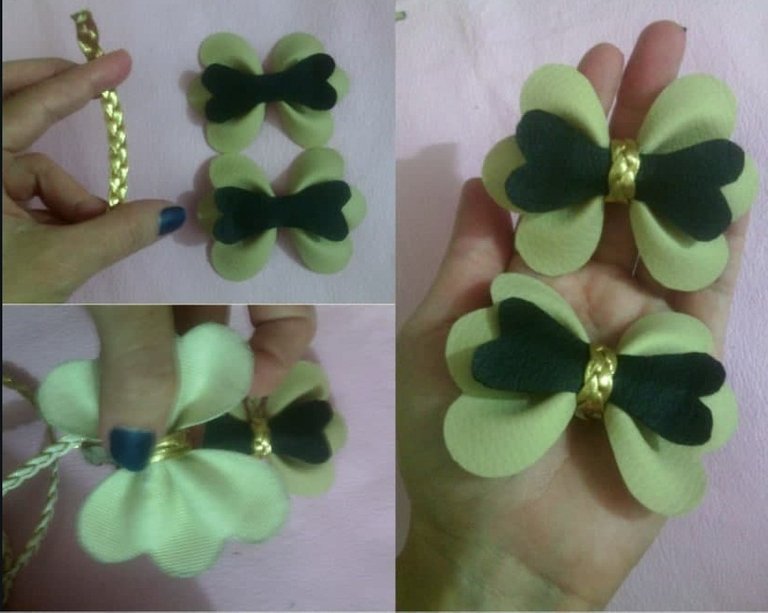 ---
Esta decoración para los zapatos de las niñas serán colocados con velcro enganchado en las trenzas. Y con los siguientes pasos podremos finiquitar el diseño decorativo para los zapatos de las niñas.
This decoration for the girls' shoes will be placed with velcro attached to the braids. And with the following steps we will be able to finish the decorative design for the girls' shoes.
---
Picar un pequeño pedazo de velcro, separarlo y unir con pegamento solo un extremo de cada parte, esta tira debe ser adherida en la parte posterior del lazo decorativo, con un pedacito de tela o cuerina tapé la cinta para un mejor acaba y reforzar la unión del lazo con el velcro.
Chop a small piece of Velcro, separate it and join with glue only one end of each part, this strip should be adhered to the back of the decorative loop, with a small piece of fabric or leather cover the tape for a better finish and reinforce the union of the loop with the Velcro.
---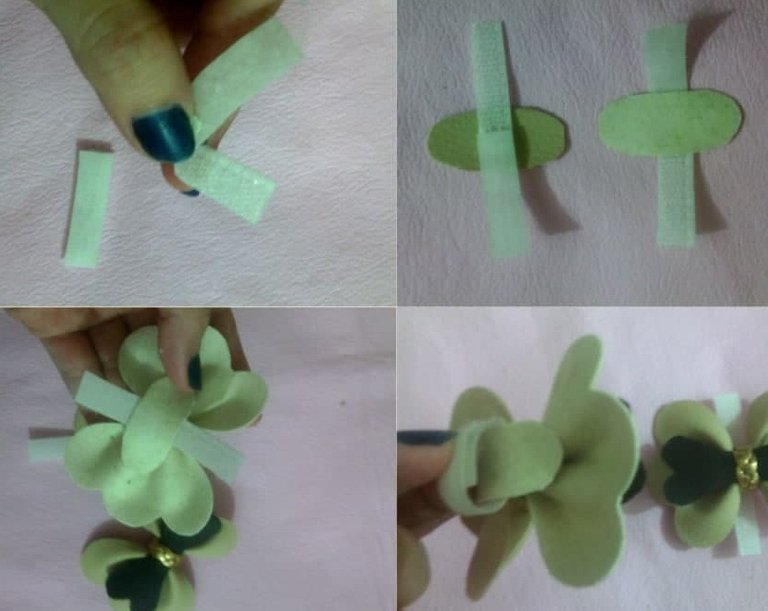 ---
Lazos decorativos para zapatos de niñas
---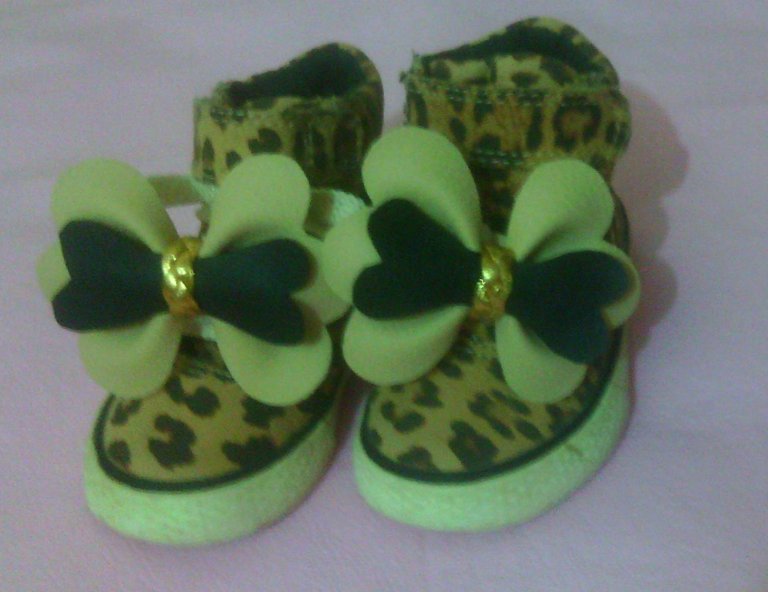 ---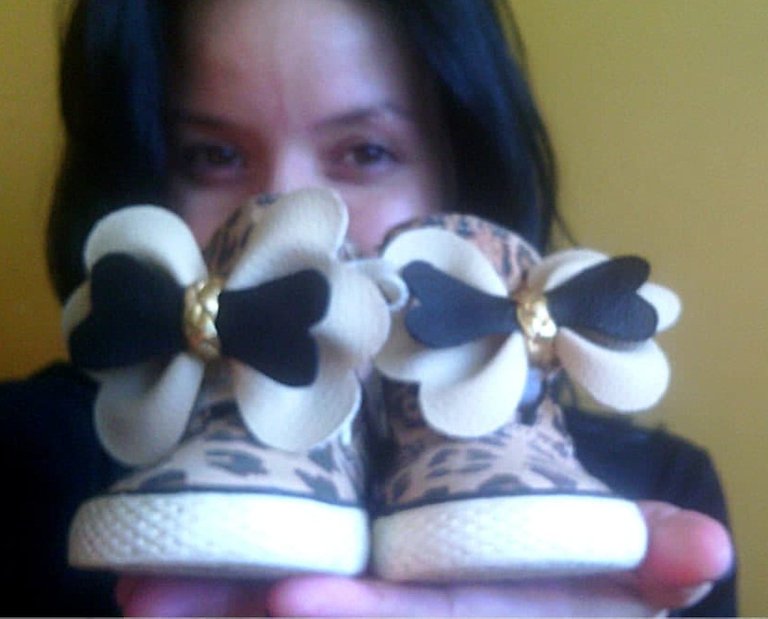 ---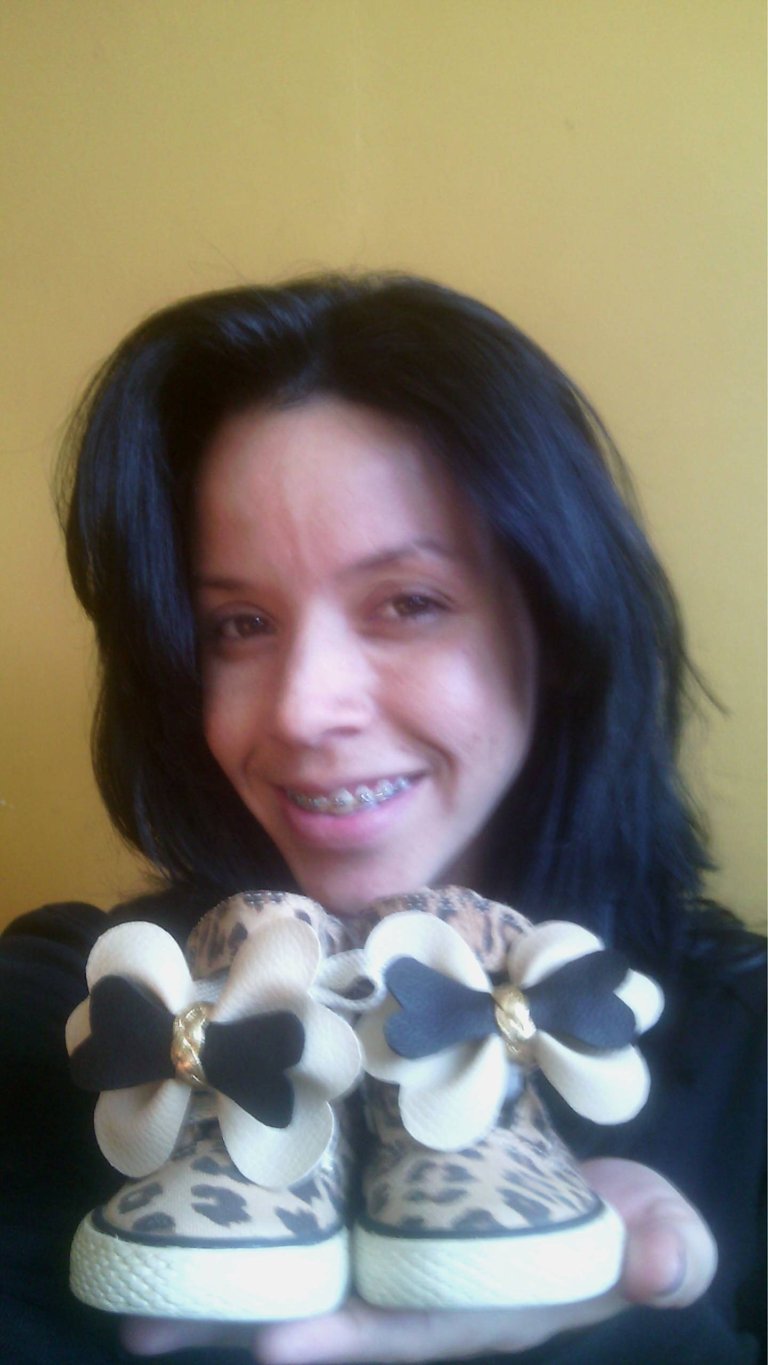 ---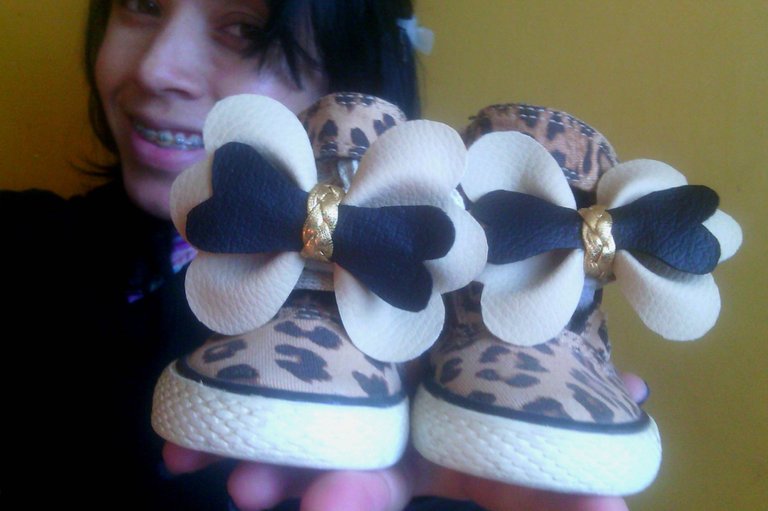 ---
Gracias por permitirme ser parte de tu presente.

Thank you for allowing me to be part of your present.

---