Semlelo se to dost rychle, ale takový je zkrátka digitální svět. Pokud vše půjde dobře, a já věřím, že ano, příští týden už vyjde seznam českých autorů na Hive. Věřím, že se tam přesunou všichni, kteří mají zájem na blockchainu něco tvořit a přispívat tak k hodnotě nové sítě. Loučení není úplně jednoduché, ale je to jen fork, přesouváme se na víceméně stejné místo s jiným jménem. A mnohem větším potenciálem.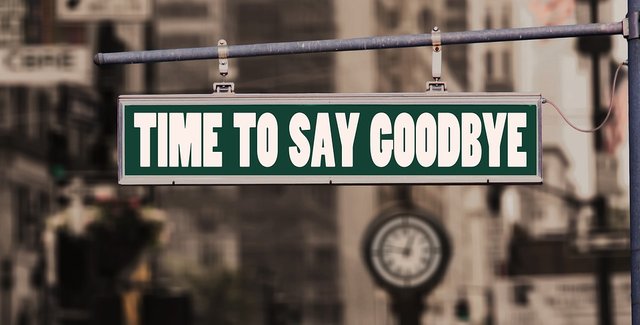 Pixabay License
Vzdáváme se předtěženého steemu, který měl být (a v poslední době tak úplně nebyl) určený na rozvoj a propagaci Steemu. Namísto něj budeme využívat Hive Proposals, velmi elegantní řešení, díky kterému komunita rozhoduje, kam se má síť ubírat. Pravděpodobně víte, že Proposals fungují už na Steemu, a že jsme díky nim už mohli podpořit některé vývojáře. Není to tak dávno, co jsem k tomu v jednom z minulých čtvrtečníků nabádal.
Nepříliš často zmiňovanou nevýhodou je, že ninja-mined stake byl využíván k bezplatnému zakládání nových účtů a delegaci oné trošky SP do začátku. To logicky na Hive nebude možné. Myslím, že konkurence služeb nabízejících založení nového účtu na Hive proto naroste, a že některé komunity budou nabízet něco jako stipendia – bezplatné založení účtu a delegaci na základě žádosti nováčka. Pokud bude hive za dvacet třicet centů, není poplatek za založení nového účtu a 100 HP do začátku nic hrozného, ale poroste-li cena, budou podobné programy žádoucí.
Dobrou zprávou naopak je, že trh na současné dění reaguje zvýšením poptávky, a to dost razantním. Cena steemu vystřelila nahoru, ráno byla změna za posledních 24 hodin skoro 200 %, teď (píšu v půl dvanácté), je steem v plusu o nějakých 165 %. Vysvětlení je nabíledni – kdokoli bude mít steem, dostane také ekvivalentní množství hive. Souhrnná cena obou kryptoměn je pak podle trhu cca 0,33 dolaru za jednotku (myšleno 1 steem + 1 hive). Před ohlášením forku, v pondělí v poledne, byl steem cirka za 0,11 centů. Můj názor není objektivní, mám svého favorita, ale tuhle reakci trhu vnímám opravdu optimisticky.
Oba blockchainy mají být autorské a originální
Každopádně poměrně důležitá skutečnost je, že oba blockchainy mají být autorské. Publikovat na oba dva stejné texty nedává příliš smysl. Vyberte si jeden z nich, a pokud si nejste jisti, pište třeba na střídačku. Jedna ze sítí by měla ukázat, že je tou kvalitnější, rozvinutější a hodnotnější. Její cena pak půjde nahoru. Využíváním obou dvou stejným způsobem spíše zapříčiníte, že budou stagnovat. I blockchainy jsou konkurenční prostředí.
Za sebe tedy prosím: Chcete-li využívat blockchain jen jako Twitter nebo Facebook, zůstaňte na Steemu. Chcete-li blockchain využívat jako platformu pro svou tvorbu a prostor k diskusi a zábavě, směle na Hive!
---
---
V uplynulém týdnu vzniklo (zatím ještě na Steemu) 76 #cesky psaných článků, které má na svědomí těchto 19 autorů:
@bodie7
@bucipuci
@cryptomoond
@garygeo1
@godfish
@greenmask9
@hairyfairy
@jjprac
@krakonos
@kytka
@osobnirozvoj
@petrvl
@podnikatel
@ritxi
@rosalinde
@shebe
@softa
@zenuska
@zirky