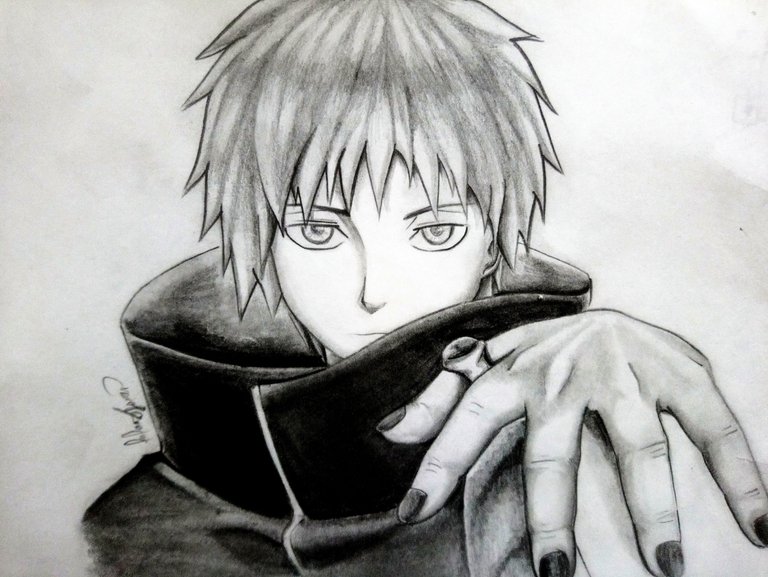 HOLA HIVERS, ESPERO QUE SE ENCUENTREN MUY BIEN.
HELLO HIVERS, HOPE YOU ARE DOING WELL.
Hoy vuelvo con un dibujo en claroscuro sobre un personaje de animé, su nombre es Sasori, espero que les guste mucho.
Today I'm back with a chiaroscuro drawing about an anime character, his name is Sasori, I hope you like it very much.**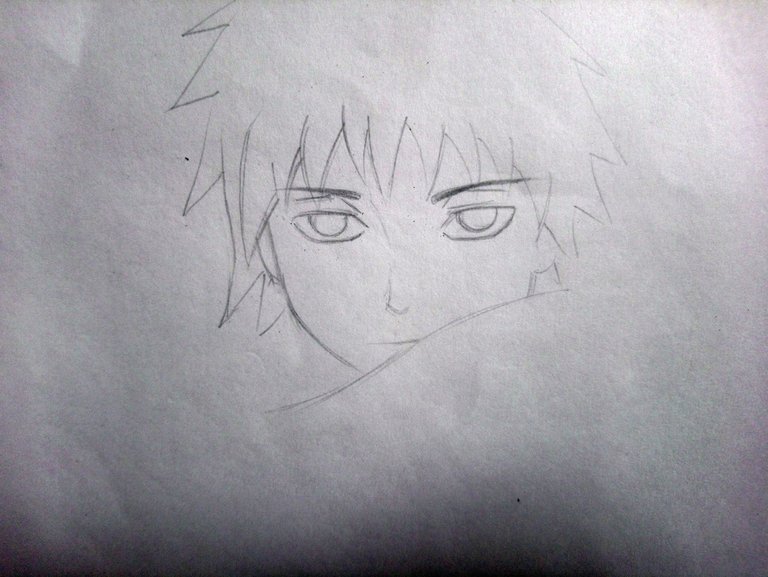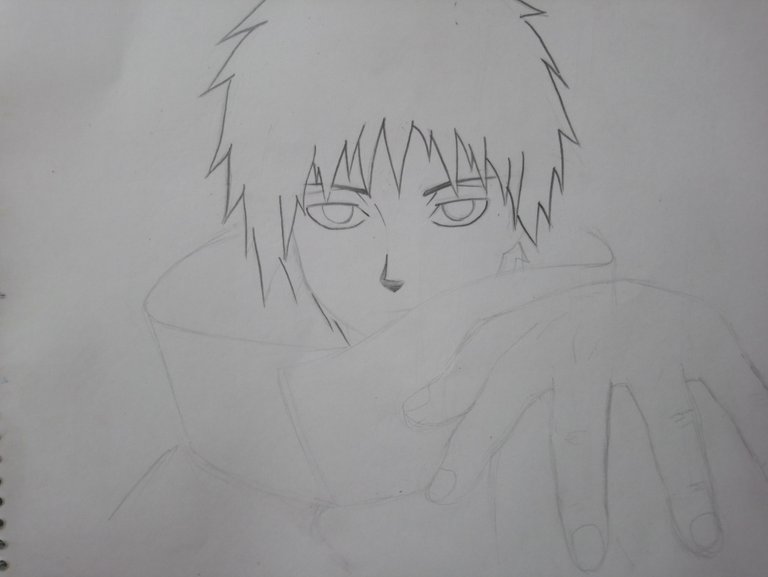 Su nombre original es Akasuna no Sasori, proveniente de la aldea de la arena, su infancia fué difícil, debido a que sus padres murieron en batalla.
His original name is Akasuna no Sasori, from the village of the sand, his childhood was difficult, because his parents died in battle.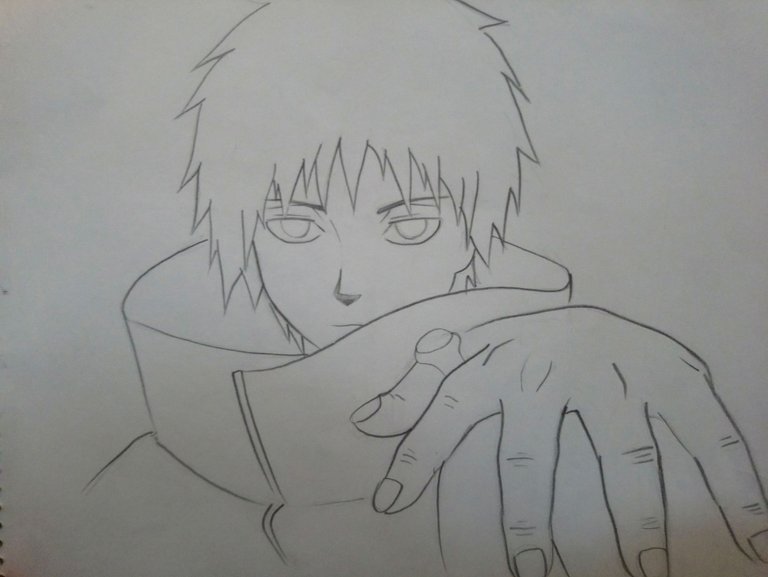 Su abuela, una veterana en el arte ninja de manipulación de marionetas, es quien cría y educa a Sasori, transmitiendo el arte de las marionetas.
His grandmother, a veteran in the ninja art of puppet manipulation, is the one who raises and educates Sasori, passing on the art of puppetry.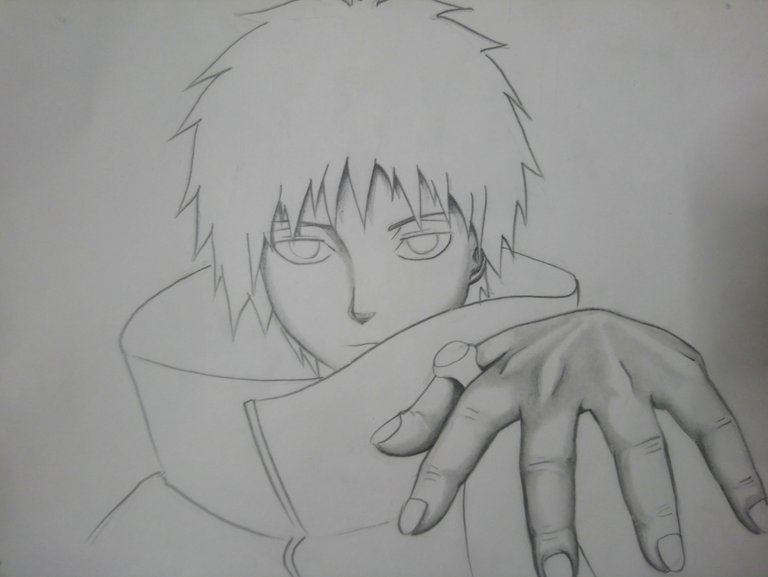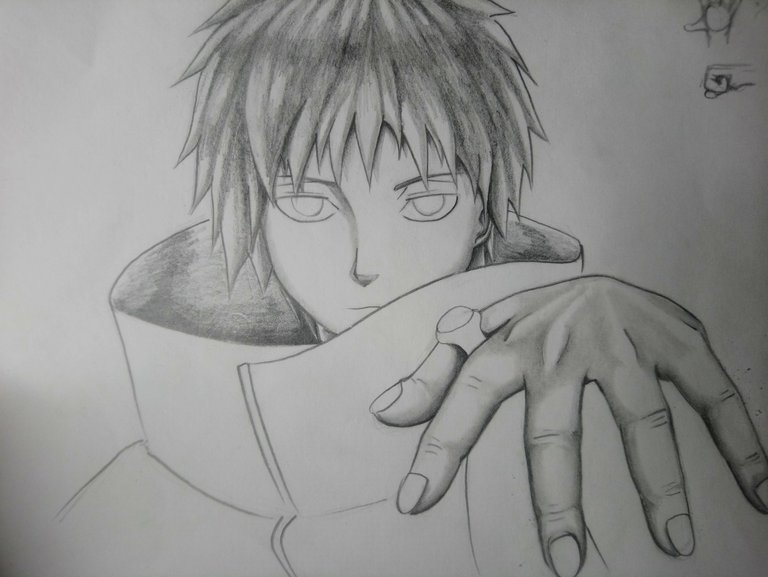 Desde muy joven, Sasori demostró tener un una habilidad innata sobre las marionetas, creó dos marionetas a imagen y semejanzas de sus dos padres en un intento de encontrar el amor paterno del que carecía.
From a very young age, Sasori demonstrated an innate skill with puppets, creating two puppets in the image and likeness of his two parents in an attempt to find the parental love he lacked.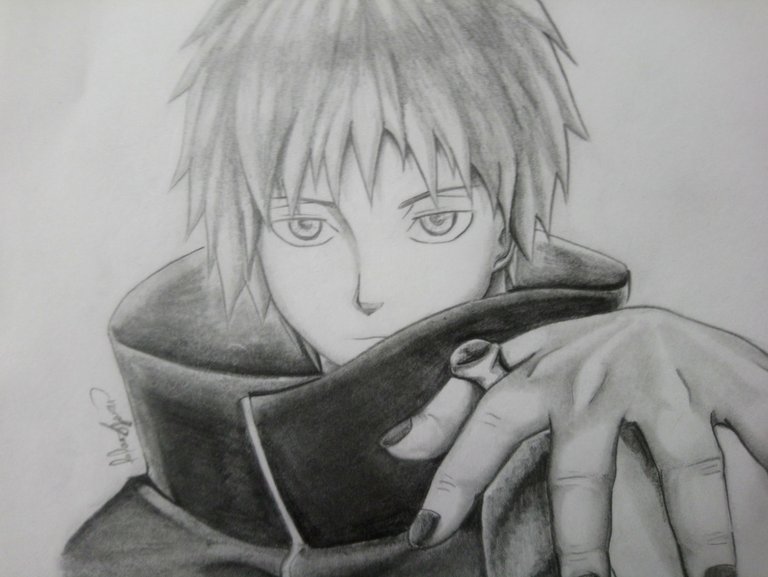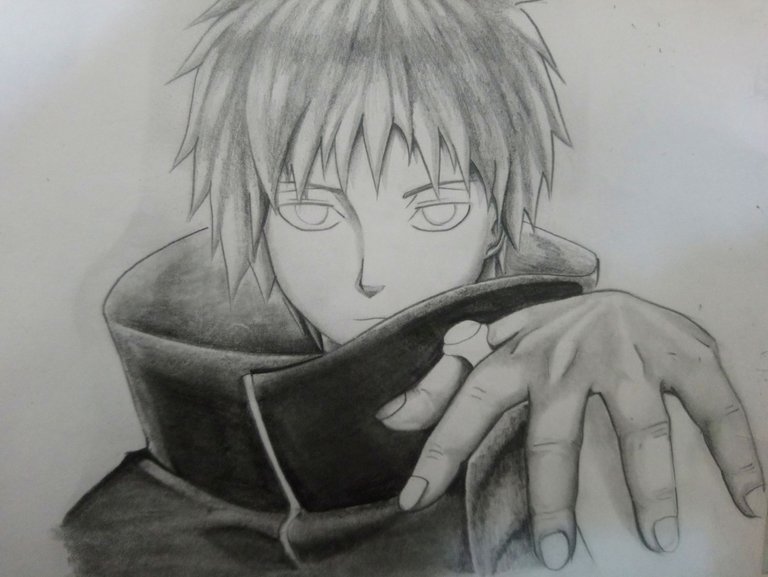 Sasori fué creciendo y paso a paso fué desarronando su propio arte haciendolo cada vez mas poderoso y con escasas debilidades, dejando en el olvido a las viejas marionetas de sus padres ya que éstas no pudieron darle el afecto que queria.
Sasori grew up and step by step he developed his own art making him more and more powerful and with few weaknesses, leaving the old puppets of his parents in oblivion since they could not give him the affection he wanted.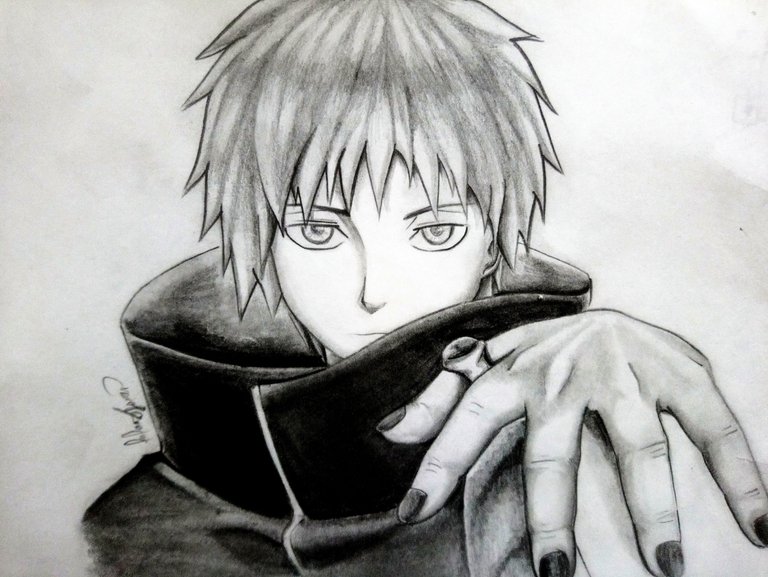 Durante la 3ra guerra ninja, le dieron el apodo de Sasori de la arena roja, ya que destacó como uno de los guerreros mas poderosos, debido a la efectividad de sus marionetas como armas, haciendo derramar la sangre de sus enemigos sobre la arena.
During the 3rd ninja war, he was given the nickname of Sasori of the red sand, as he stood out as one of the most powerful warriors, due to the effectiveness of his puppets as weapons, spilling the blood of his enemies on the sand.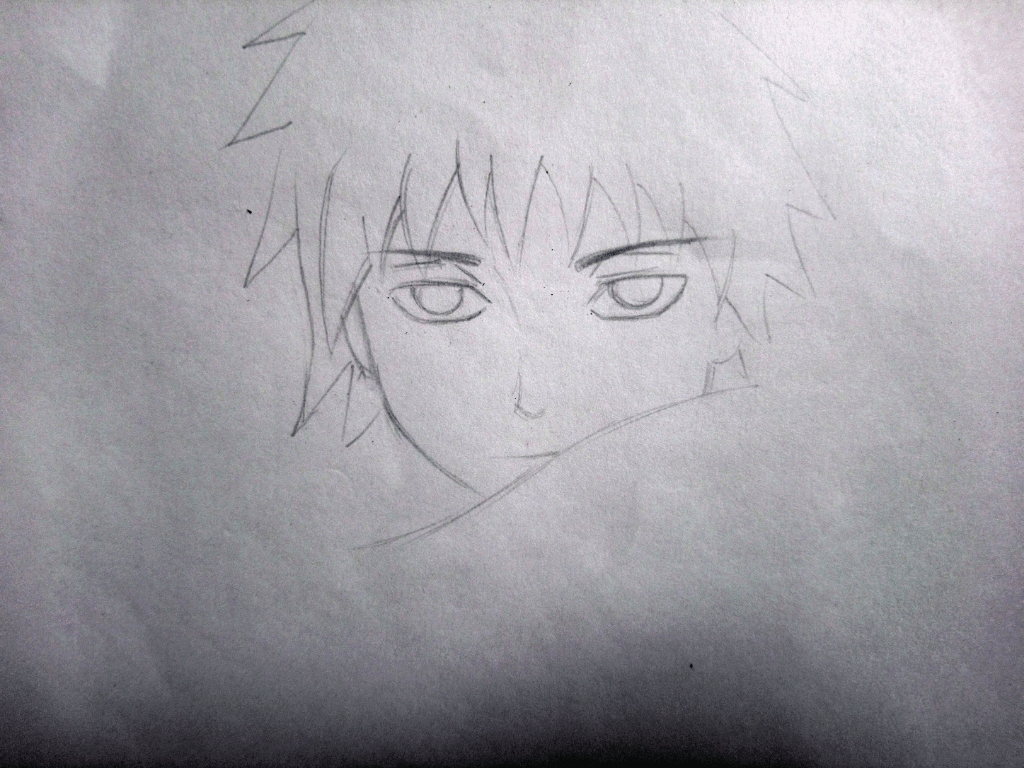 MATERIALES
*Lapiz HB-6B
*Cartulina bristol
MATERIALS
*HB-6B pencil
*Bistol board
Gracias por llegar hasta aquí y por todo el apoyo, espero poder vernos en un proximo dibujo.
Thanks for making it this far and for all the support, I hope to see you in a future drawing.
HASTA EL PRÓXIMO POST
HASTA EL PRÓXIMO POST