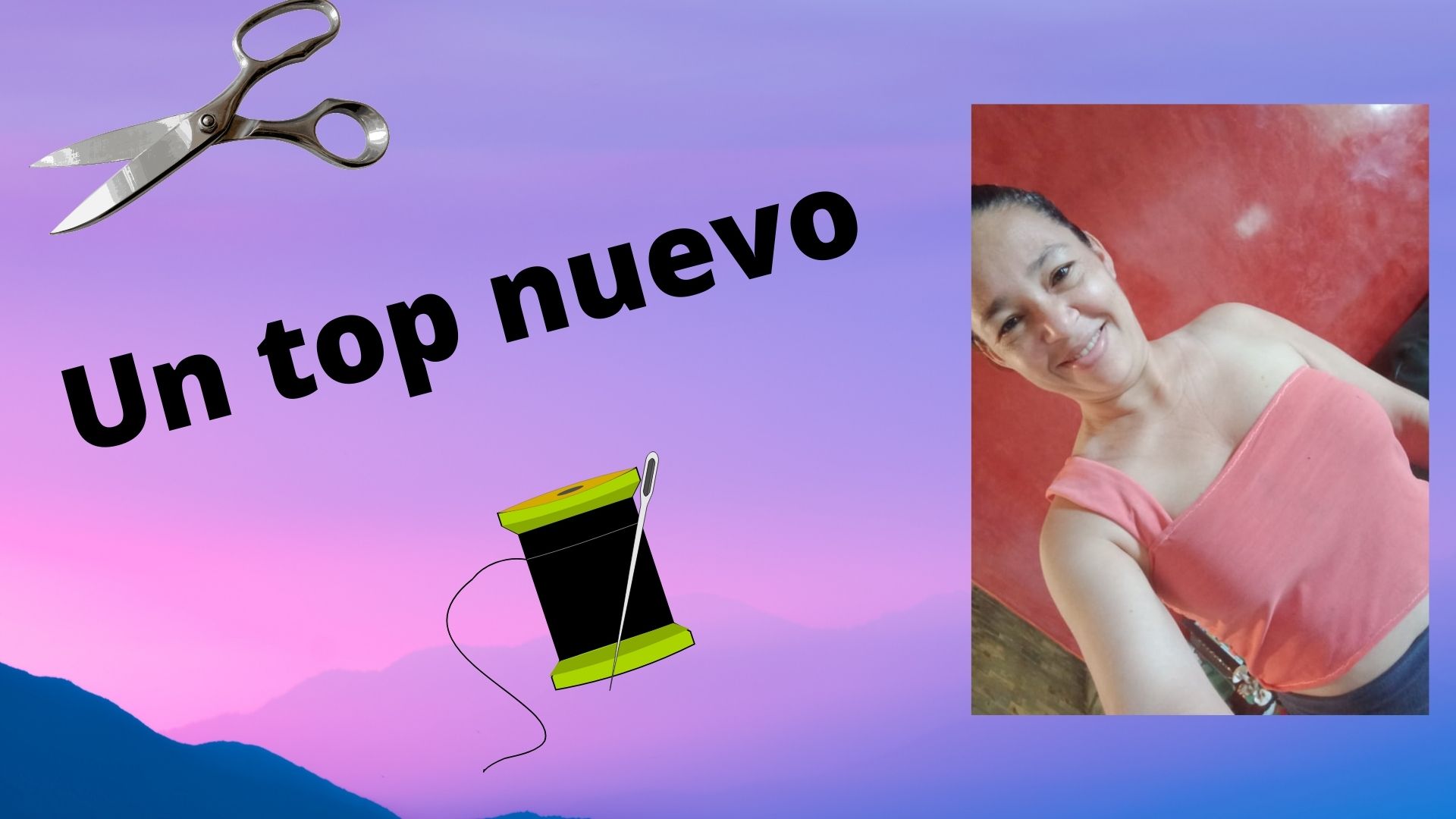 Una vez más agradecida de poder compartir con todos ustedes, un gran saludo para esta increíble comunidad, hoy les quiero compartir un top nuevo que hice con una camisa de caballero, ésta era de mi esposo y la tenía guardada desde hace mucho tiempo, estaba toda vieja y rota, y no quise desaprovechar la oportunidad para hacer un lindo top sencillo para damas. Veamos el procedimiento a seguir.
Once again thankful to be able to share with all of you, a big greeting for this incredible community, today I want to share with you a new top that I made with a men's shirt, this was my husband's and I had it saved for a long time, it was all old and torn, and I didn't want to miss the opportunity to make a nice simple top for ladies. Let's see the procedure to follow.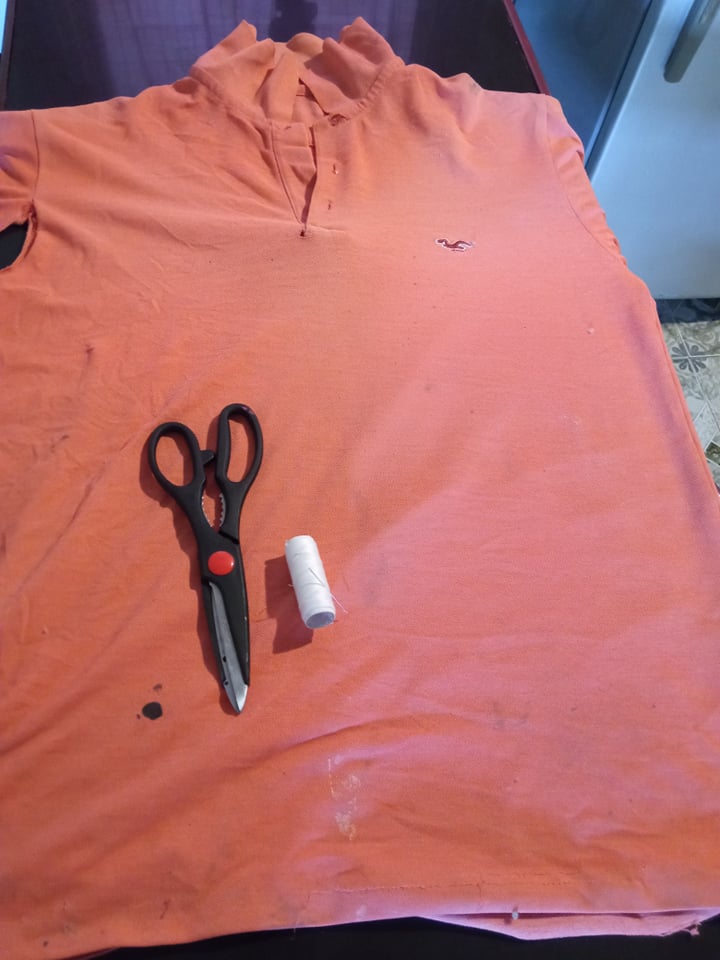 Los materiales a utilizar son:
Una camisa vieja (dama o caballero) en mi caso usé de caballero.
Tijera.
Hilo de coser.
Aguja.
The materials to be used are:
An old shirt (lady or gentleman) in my case I used a gentleman's shirt.
Scissors.
Sewing thread.
Needle.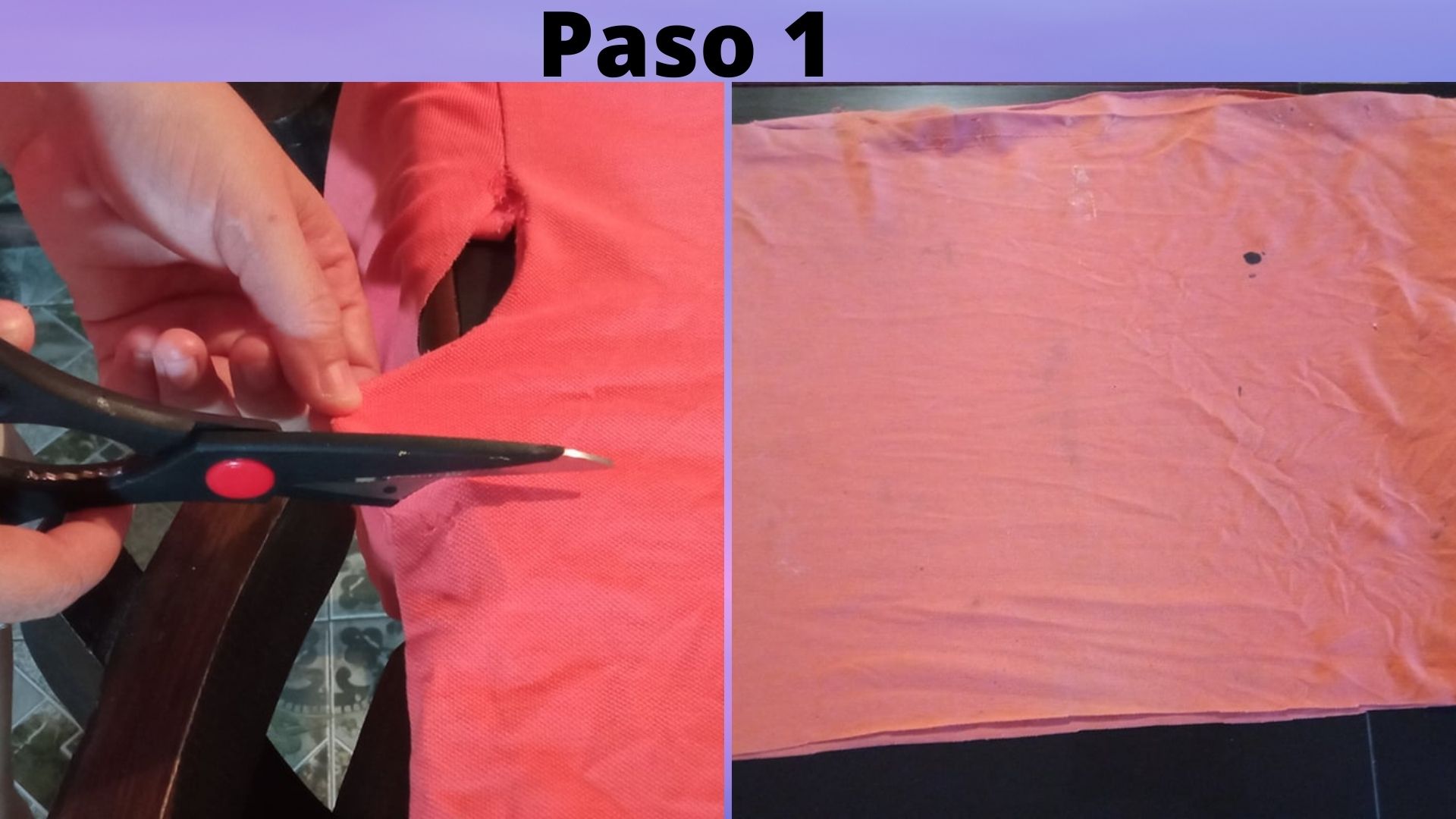 Paso 1: Lo primero que debemos hacer será cortar la parte de arriba de la camisa, quitando el cuello, las mangas, y la parte donde van los botones, debemos cortar 2cm por debajo de la manga, lo debemos hacer en linea recta hasta el otro extremo.
Step 1: The first thing to do is to cut the top of the shirt, removing the collar, the sleeves, and the part where the buttons go, we must cut 2cm below the sleeve, we must do it in a straight line to the other end.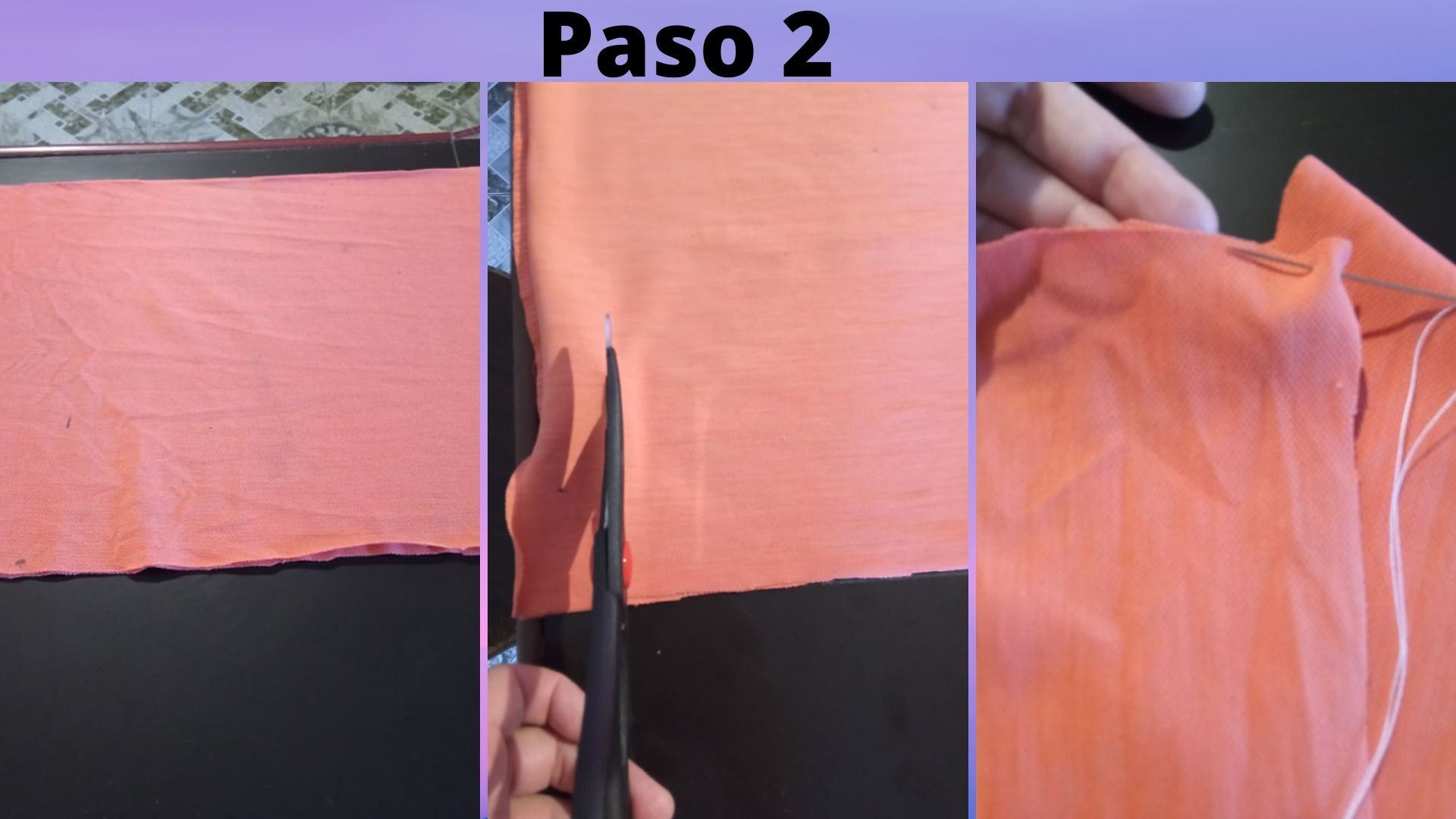 Paso 2: Una vez cortada la parte de arriba de la camisa, cortamos también la parte de abajo, todo depende del largo que usted quiera el top, cortamos 2 dedos de cada lado, en mí caso tuve que hacerlo, ya que como la camisa era de caballero me quedaba muy ancha, procedemos a coser ambos lados.
Step 2: Once the top of the shirt is cut, we also cut the bottom, it all depends on the length you want the top, we cut 2 fingers on each side, in my case I had to do it, because as the shirt was a men's shirt it was too wide, we proceed to sew both sides.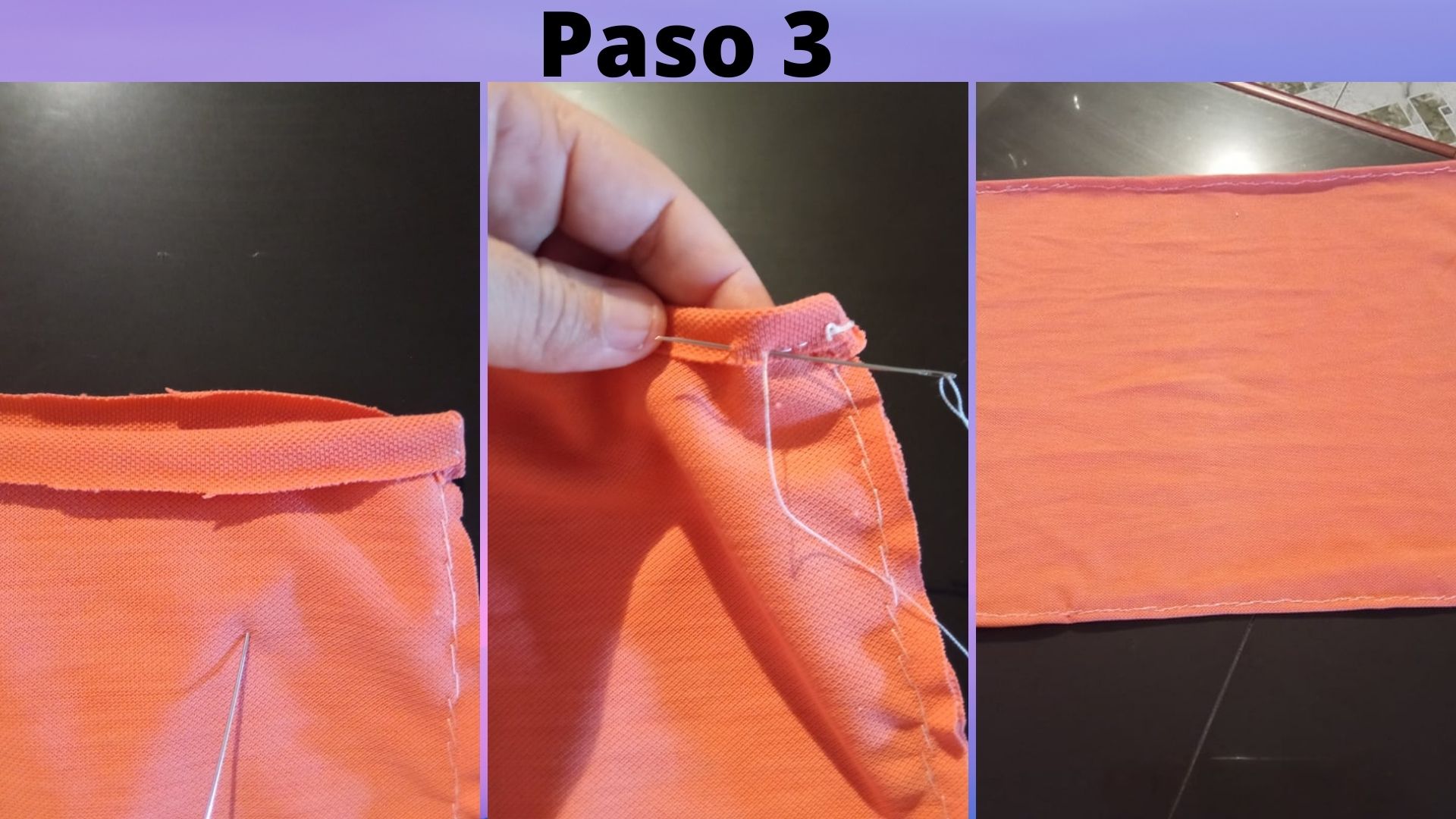 Paso 3: Una vez cosido la parte de los lados, doblamos la parte superior del top 1 cm hacía abajo y procedemos a coser, este procedimiento lo debemos hacer también en la parte inferior del top, doblamos y cosemos, cabe destacar que las costuras deben hacerse por el lado al revés de la tela.
Step 3: Once the sides are sewn, fold the top of the top 1 cm down and proceed to sew, this procedure should also be done at the bottom of the top, fold and sew, note that the seams should be made on the wrong side of the fabric.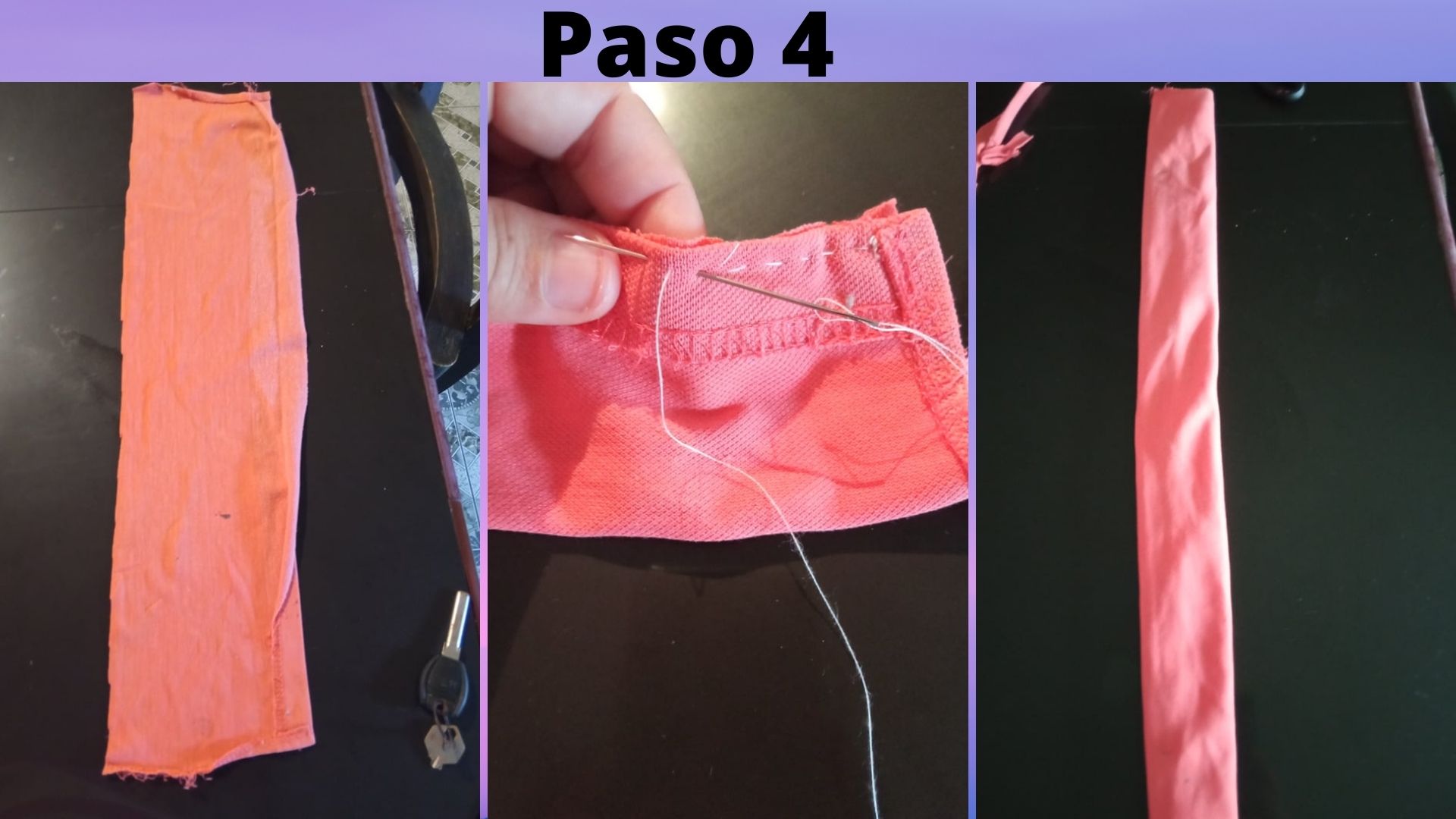 Paso 4: De una de los retazos sobrantes, cortamos una tira, doblamos, y cosemos para luego voltear la tela, deberá quedar tal cual como muestra la imágen, esta tira nos servirá como tirante del top.
Step 4: From one of the leftover scraps, cut a strip, fold, and sew and then turn the fabric over, it should be as shown in the image, this strip will serve as the strap of the top.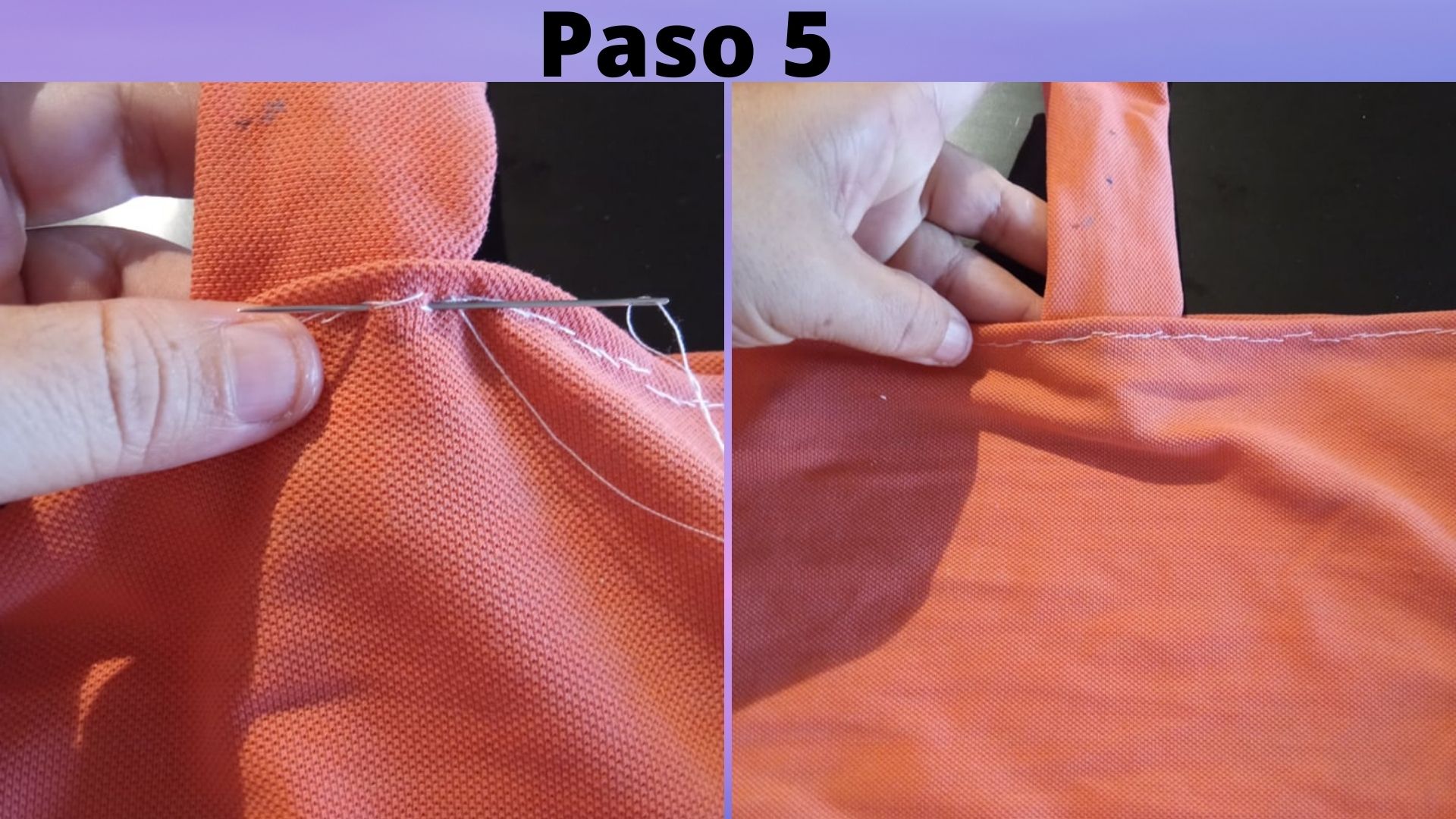 Paso 5: Por último procedemos a coser el tirante a nuestro top, primero por la parte de adelante y luego por detrás o viceversa, yo lo quise hacer con un solo tirante, usted lo puede hacer sin tirantes o con el par de tirantes, todo es cuestión de gusto.
Step 5: Finally we proceed to sew the strap to our top, first from the front and then from the back or vice versa, I wanted to do it with a single strap, you can do it without straps or with the pair of straps, it's all a matter of taste.

Aqui tenemos nuestro resultado final.
Here we have our final result.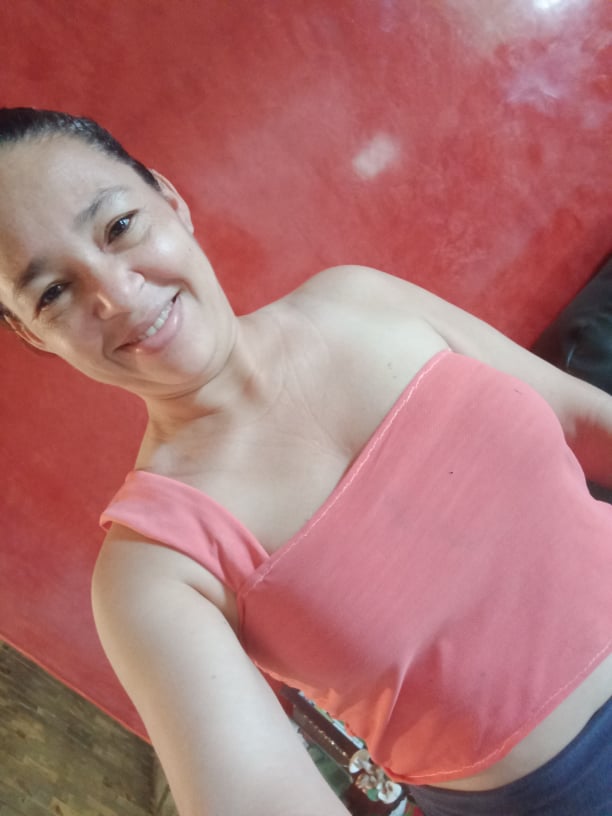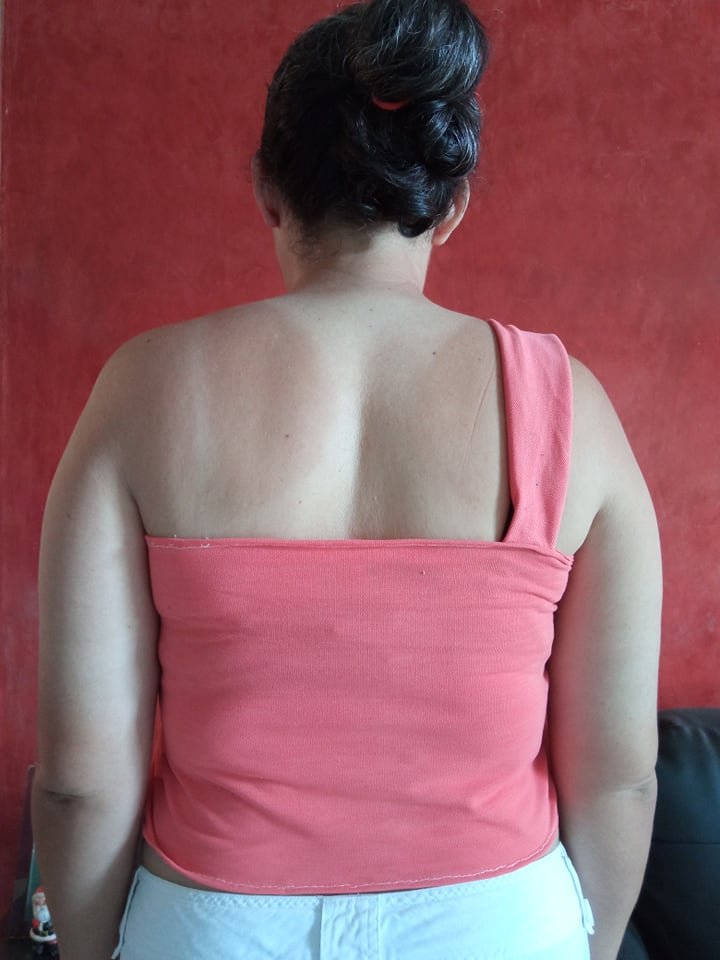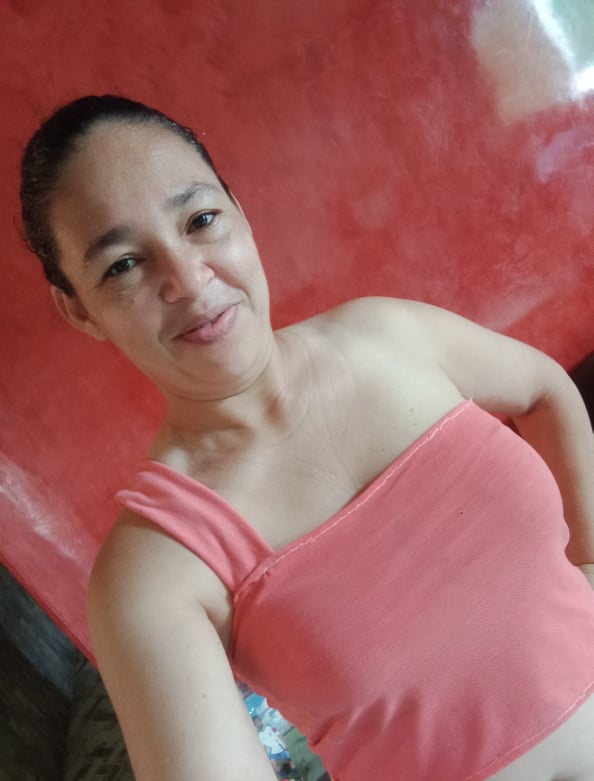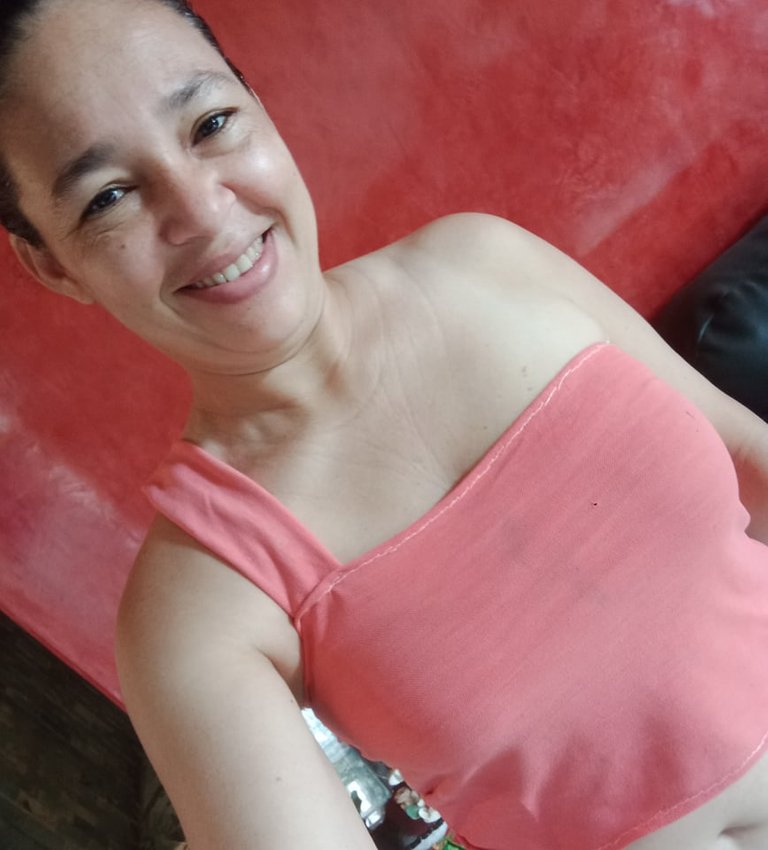 Todas las fotos son de mi autoría, y editadas desde canva.
All photos are of my authorship, and edited from canva.