Hello!! friends on hive, am so happy to meet with you guys again, yea i know it was a stressful day, it was for me too but i hope you all are save.
Today was so heretic for me, my plans today was to stay at home and just rest as a result of some few sleepless nights I had just to conclude a client cloth, so i needed rest after that battle was over 😁even at that I still had lots of unfinished work but I just didn't feel like attending to any of them today.
So I left everything and I went to rest. Few minutes I heard a bang on my door, I went to cheek it was an old friend who's also a fashion designer, he came to me for an assistance, I asked him what was it he needed my help on. He said they was a particular design he sew and loved but he can't sew it, he pleaded I should come sew it for him at his house that he will pay me, I told him he should he should keep the money aspect aside, because every good turn deserves another and everything doesn't revolve around money. Offering a help hand is always good because no one knows or can predict the future, the person you help today might just be your Saviour tomorrow so I crab the opportunity and followed him to his house and he showed me the design he wanted to make and we started sewing while I teach him, actually it was just a minor design 😁 and I will be sharing it as well with you guys. But i didn't take much pictures because we need to finish it as quick as possible so he could wear it to the ceremony he wanted to attend, I told him to handle the ironing while I do the sewing so we'll be quick and we cooperated.
Actually we were using two materials.
An Ankara material
matching royal blue material, for blending. 🙃
So firstly I took his measurements, and cut the cloth accordingly, after that, like I always say in various of my posts that before designing any cloth you must first of all bend the cloth into to iron out a straight line at the middle so it will centralize whatever design your putting on the front and that's just the beauty of any clothing. So after the center was indicated with a straight line, I then took my royal blue material I cut a length of 8inches, size of 15inches and I used the iron to pleat it 1inch after another, I pleated 4 so it won't be too much at the front, then I trimmed out the neck size, as you've seen my half facing is ready for the front. After that I cut out my pepper gum used for flap, I cut out 4inches then place it on the blue pieces I gave the guy to iron it together after that I bend and sewed it, I turn it outside and now the facing and the flap are ready to be used 👇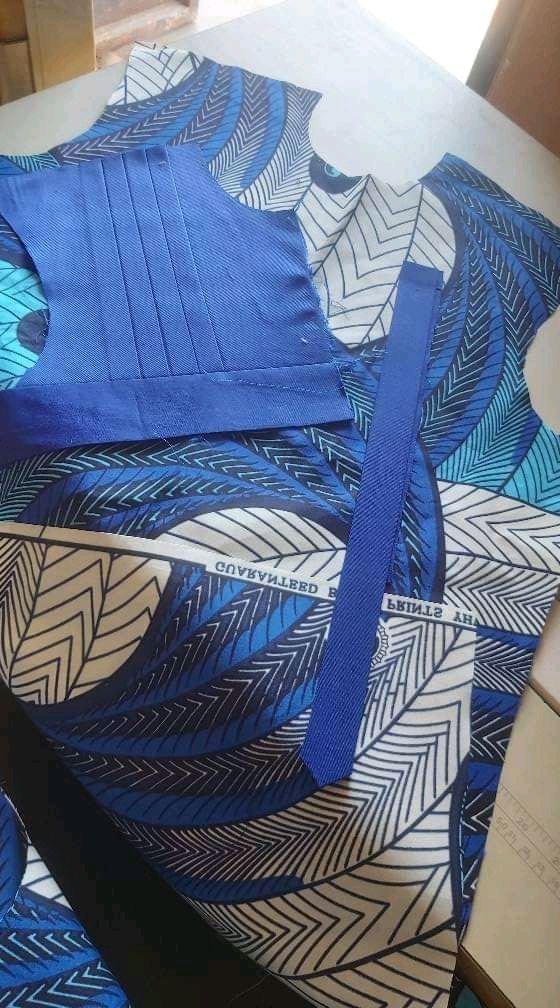 Just as you've seen, I then sewed the facing to the front.👇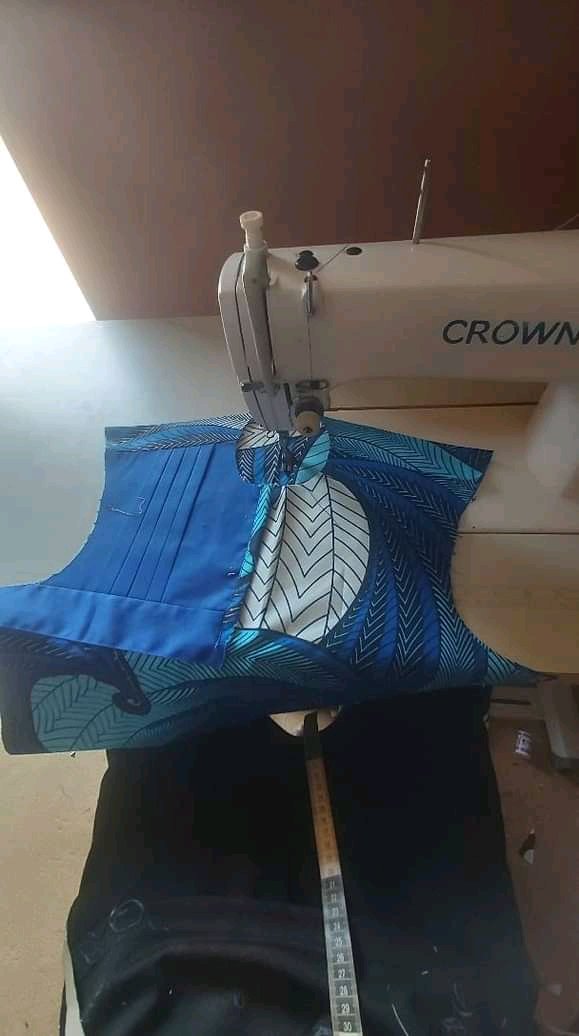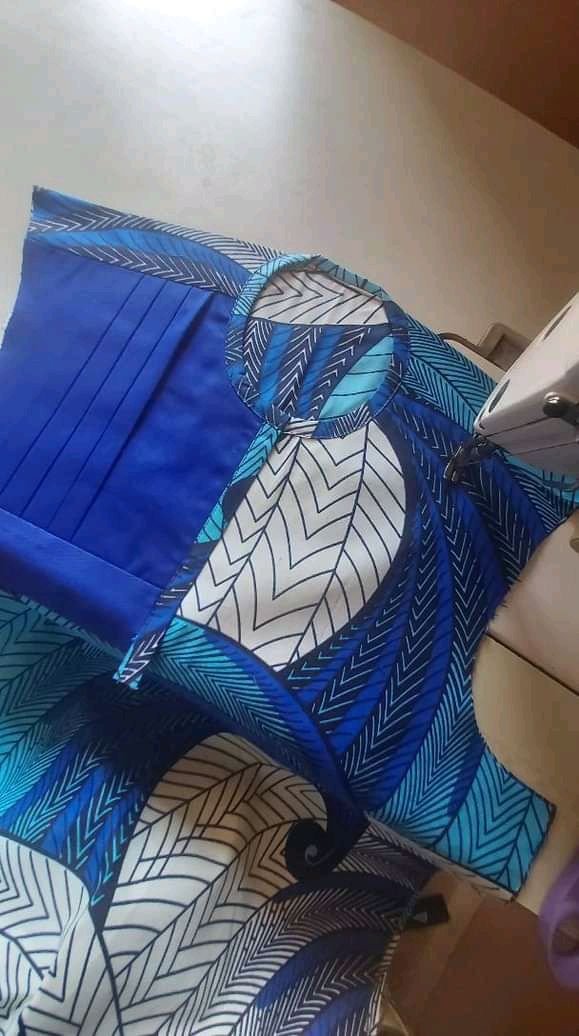 after that I cut a 1.5inch of Ankara material and I used it to bind the neck with an half inches opening at the side for the pocket,i used the royal blue for the side pocket👇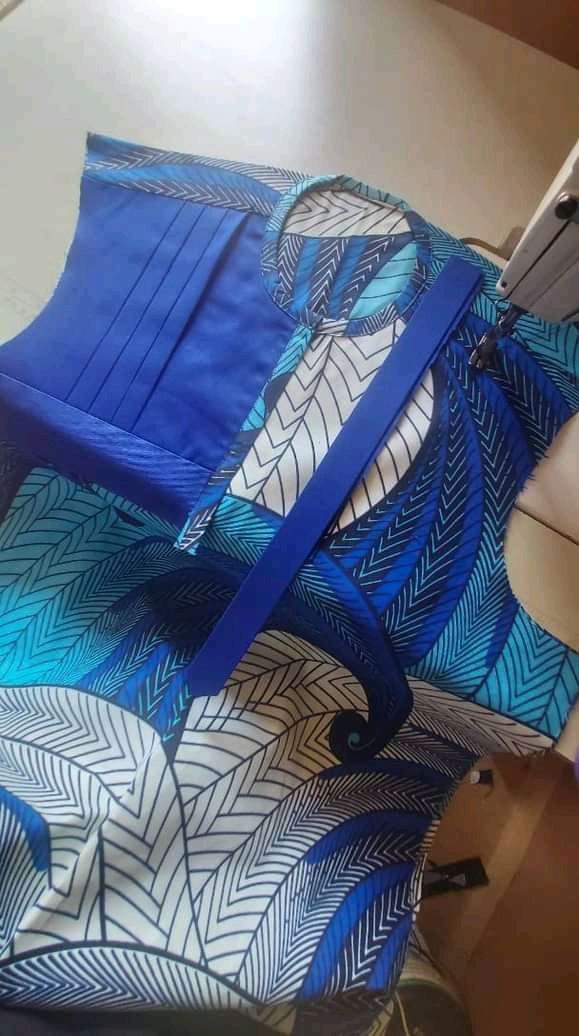 after that I sewed the flap to the front as well👇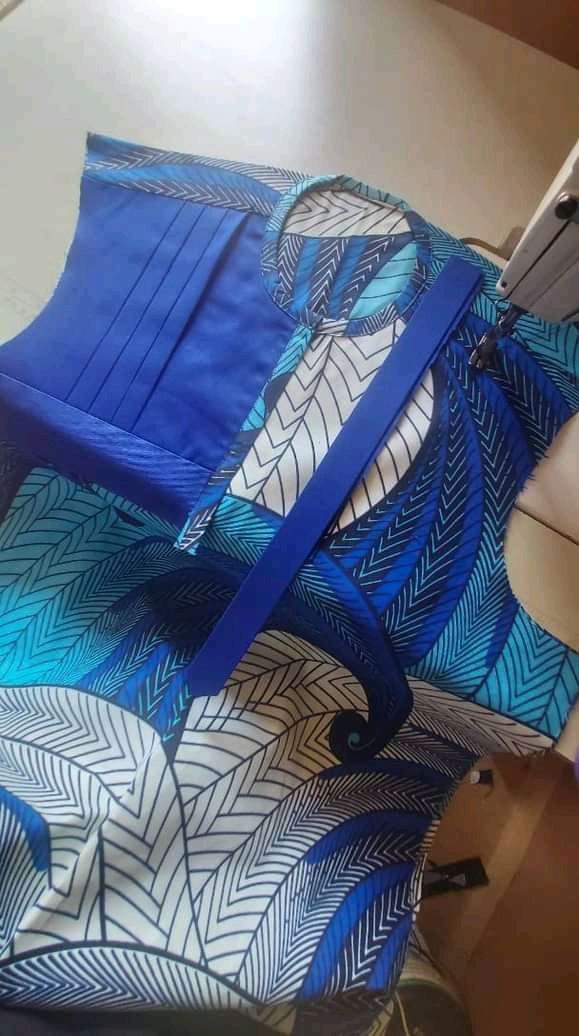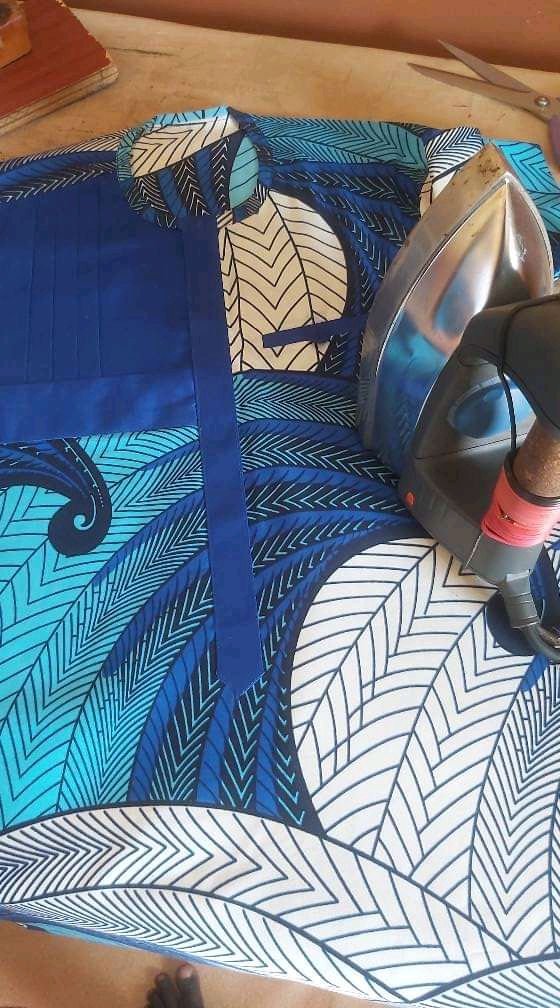 I then gave him to iron it for stability, so everything will relax.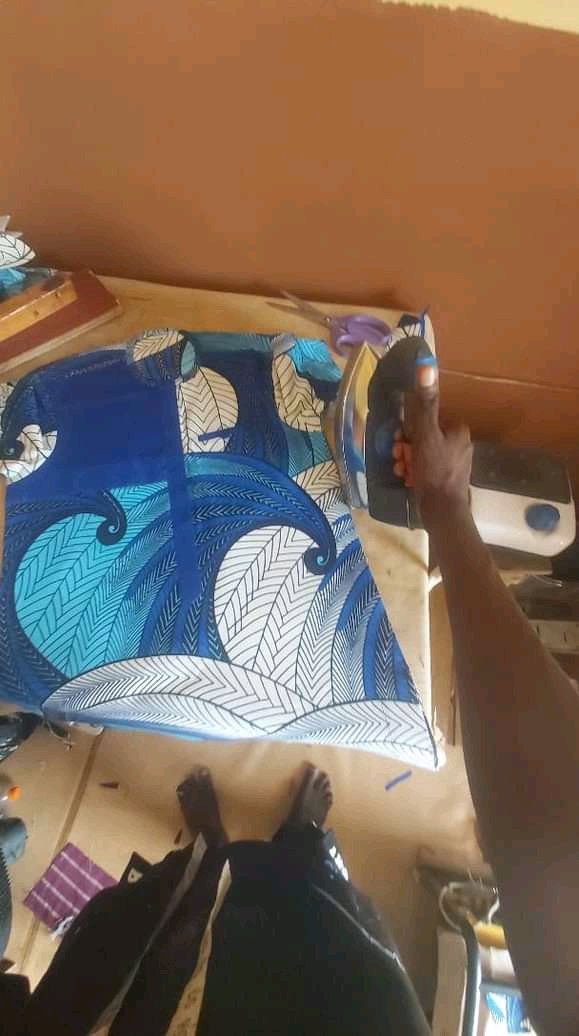 At this point I was literally done,just few things was to be done which was trimming the shoulder and inserting the sleeve, along with closing the sides to the guy's measurement after that was done, i bend the down part and the cloth was ready. 👇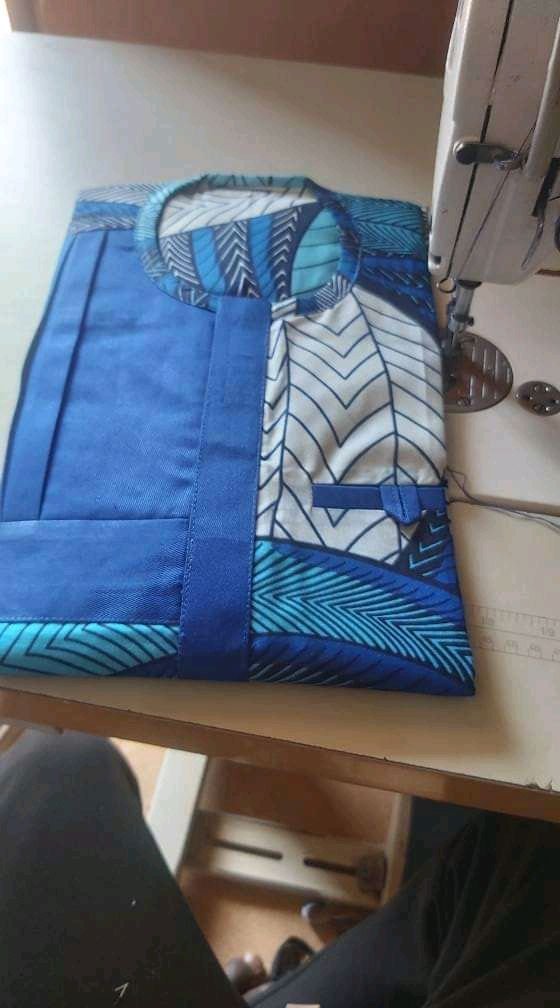 and my friend wore his cloth to the ceremony.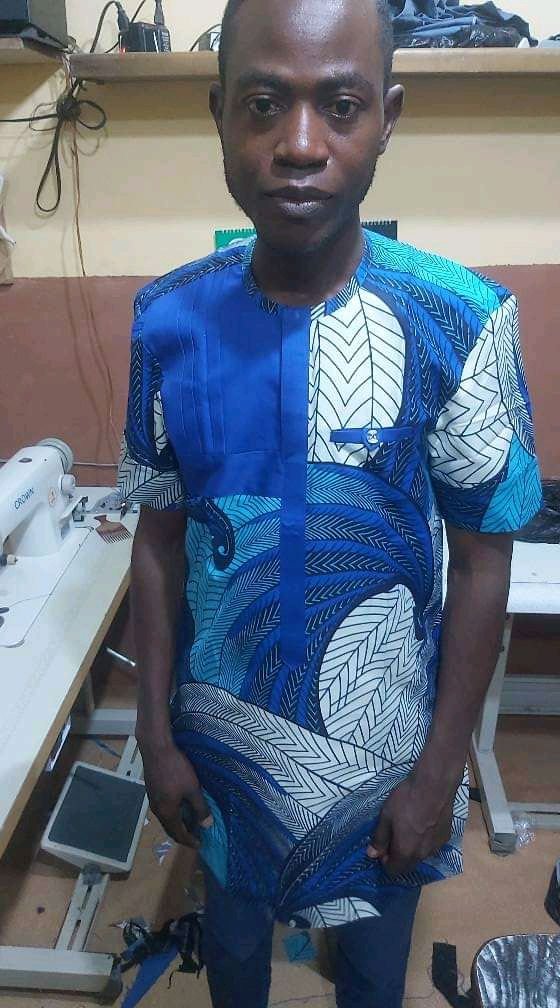 After seeing how nice the cloth looked on him, i was very pleased and happy with myself, and my friend too was very excited that i helped him. And it gave me joy.
Thanks for reading!!!!
See you in the next post soon.