A most captivating design @smilestitches😊 (putting smiles on faces)
Hello everyone 👋, good evening to you all, I hope we're all doing very well, am fine too. Okay few day ago made a lovely outfit which I wore to church last week Sunday, so I want to share tips on how I got it done, hopefully I believe it will sure help boost your Creativity. Actually I made a "senator dress" that's how its called but I didn't use a senator material in sewing it rather I used a vintage material used mostly in sewing shirts to sew it, I just imagined it would be nice when am done and I guess I was right.
 Actually this design I saw online captivated me to make mine👇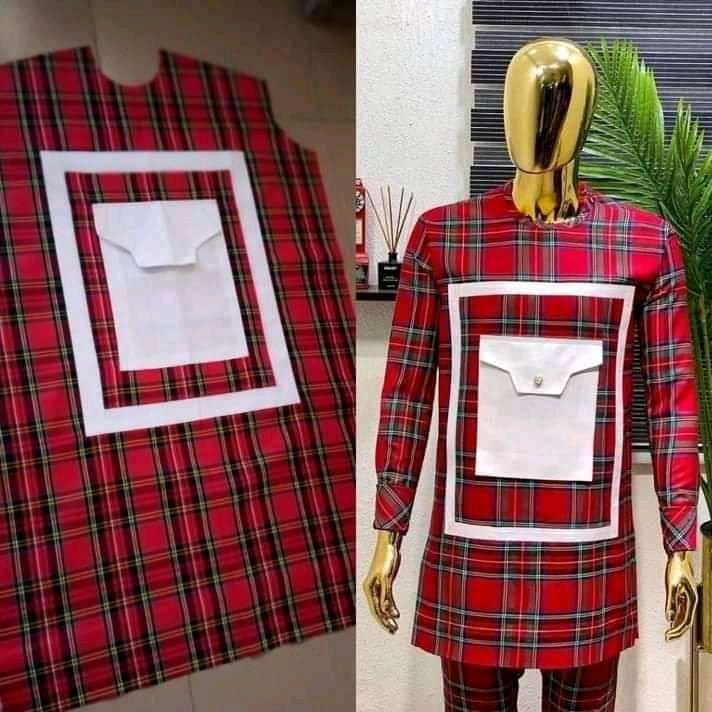 Now this is me rocking the one I made 👇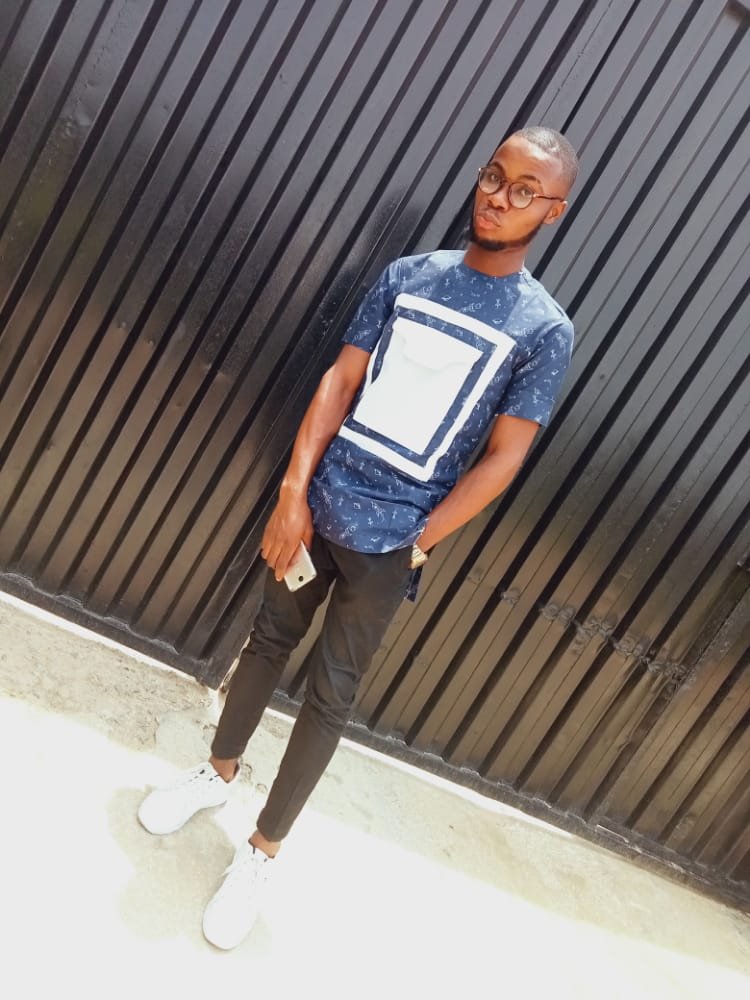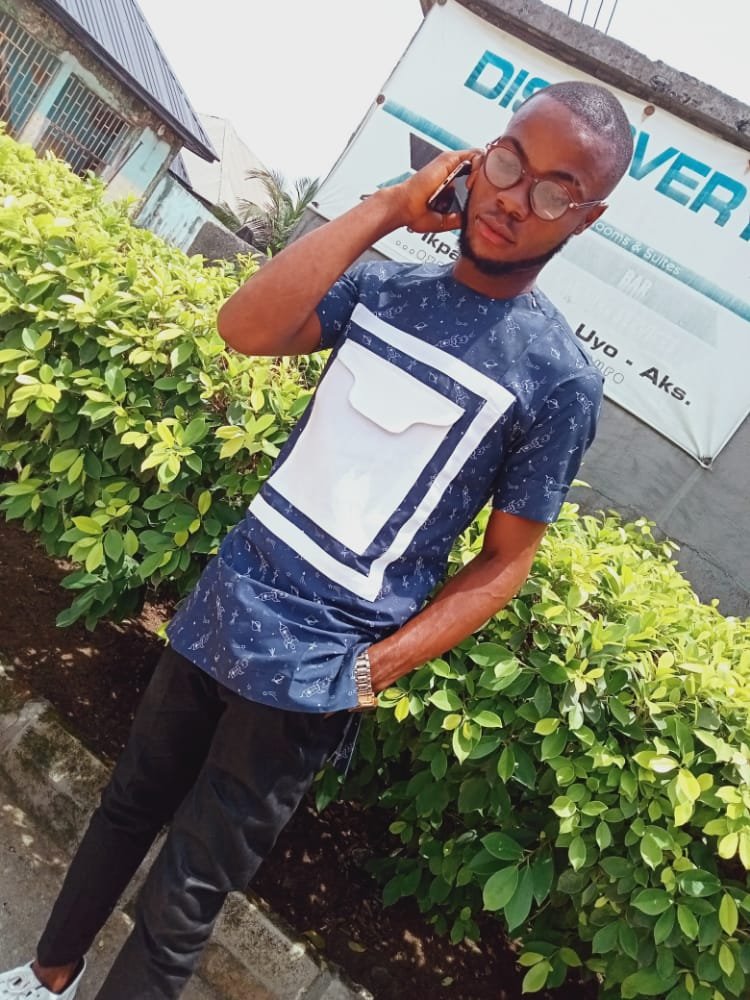 Making outfit was very simple and quick, I didn't spend up to 2 hours getting this ready!!!
Items used:
Navy blue Material
White material
White readymade zip
Two threads, navy blue & white thread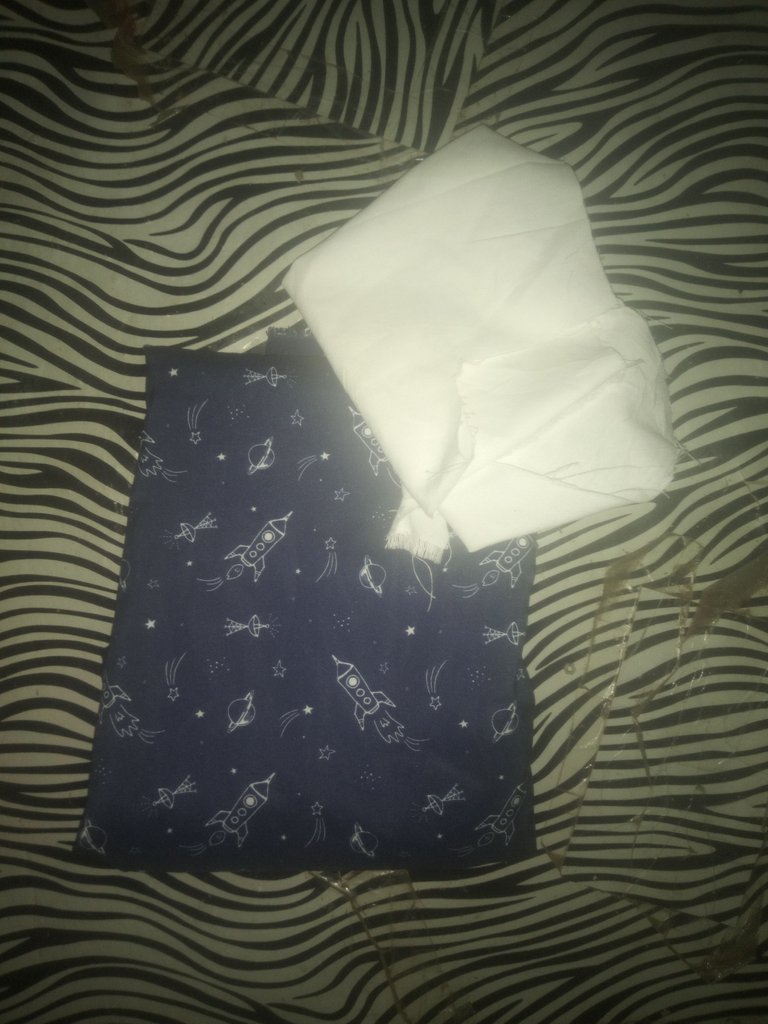 Processes:
 I lay my material and cut to my body measurement. 👇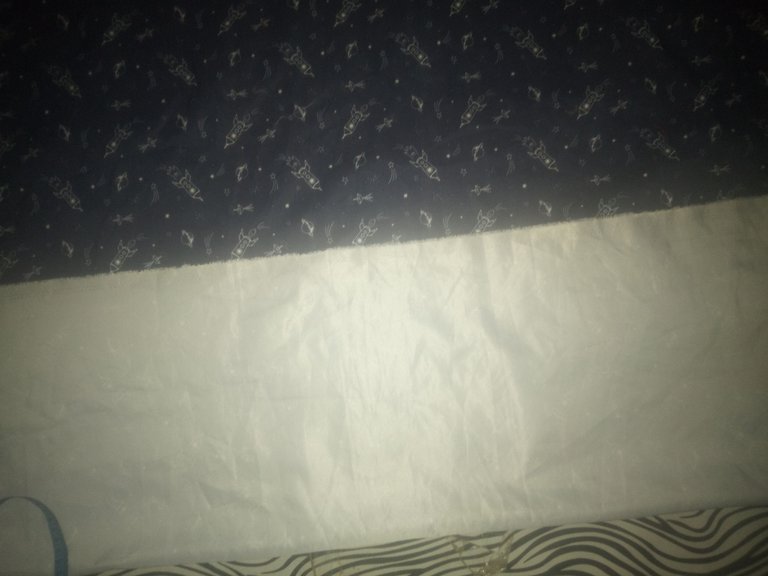 its mine actually,
After my cutting I ironed out a straight line in the center of the front as usual to centralize the design am going to be making, after ironing out a straight line in the front. Now my front was ready for designing 👇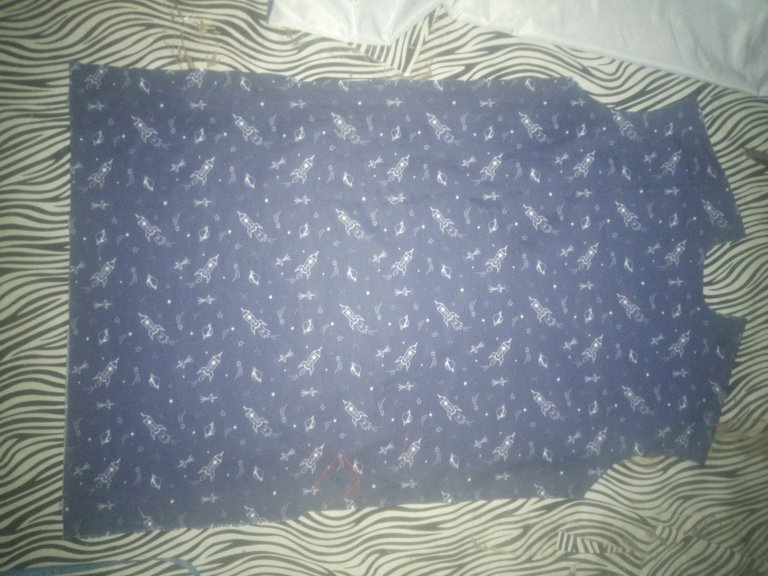 Step two:
I took the white and cut out 2inches size and 15inches length, I cut out 4 using the measurement and I took them to the iron and I ironed out 1inches size and 13inches length each, after ironing them out I decided to use them to check out other designs 😁 🤷 👇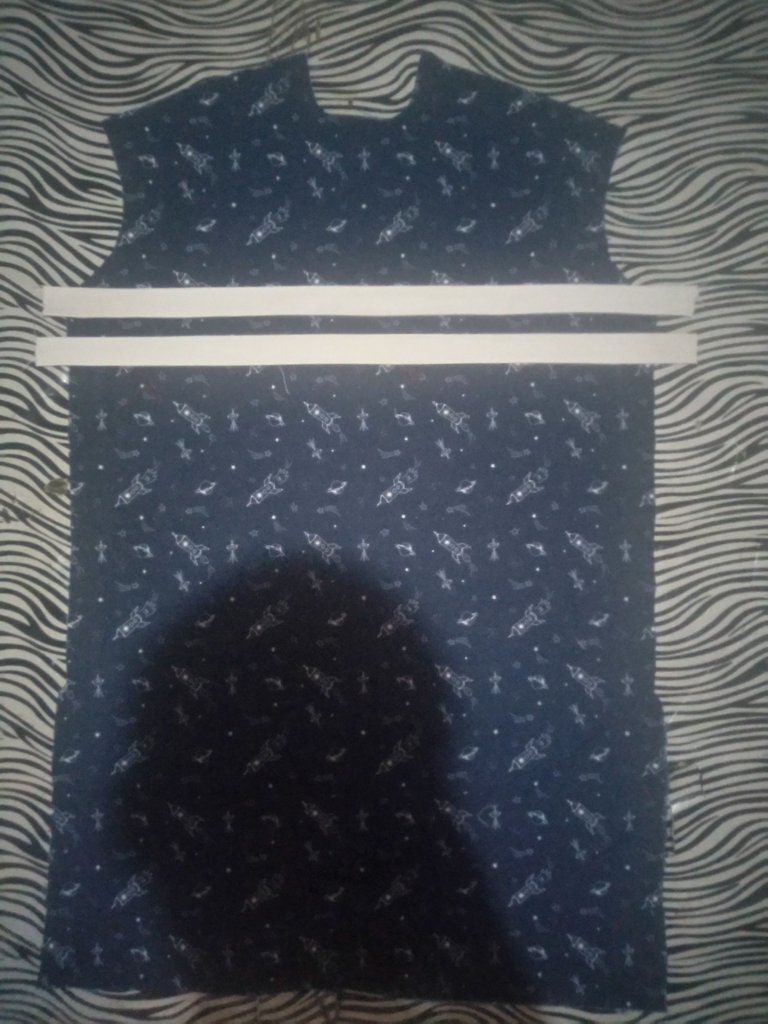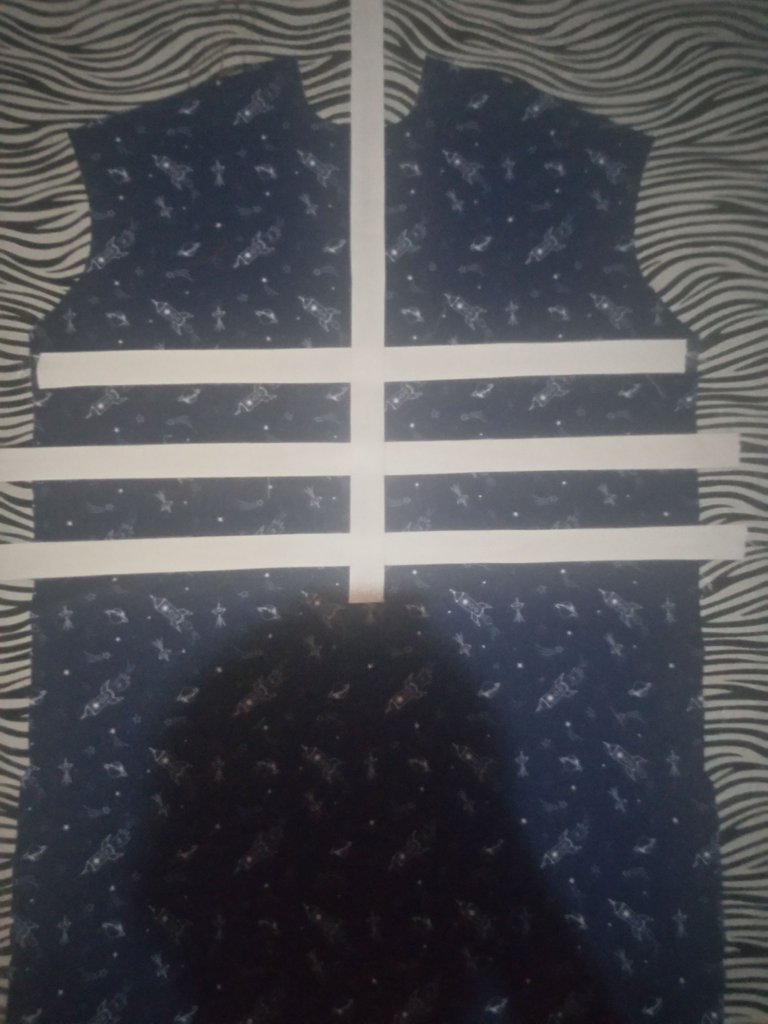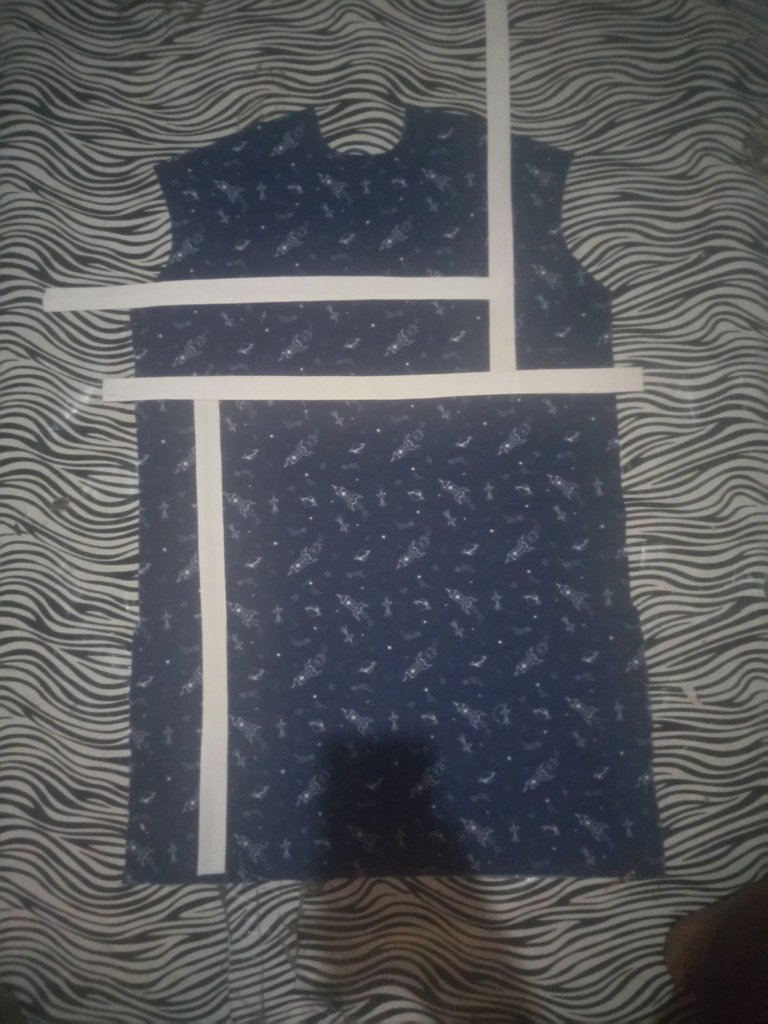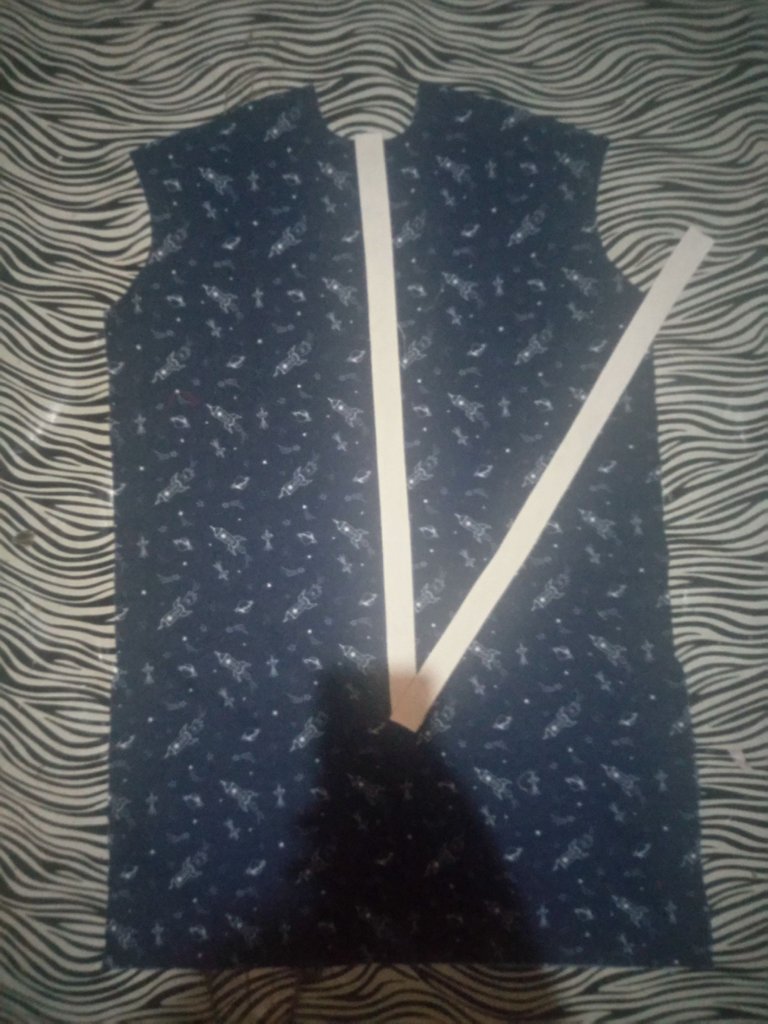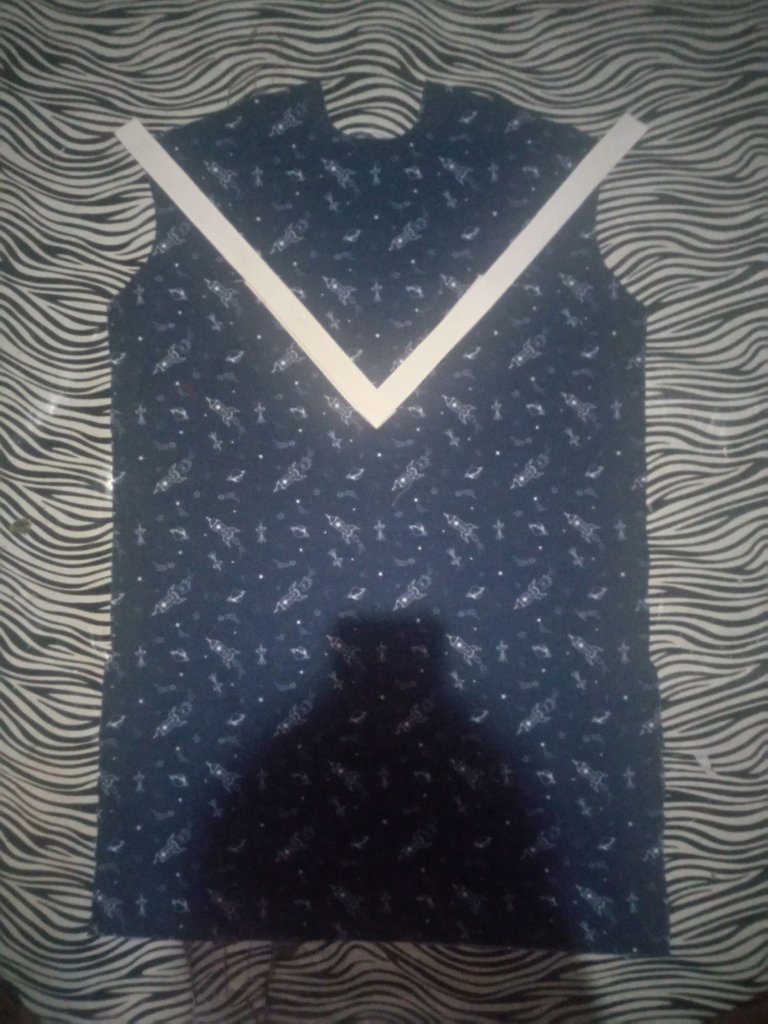 They are nice right? 😁 yeah I know, okay after my exaggerations I later stick to my original design.
Step three
 After I finished ironing  the four pieces of white I'll  be using. I first placed the side ones about 10inches away from each other 👇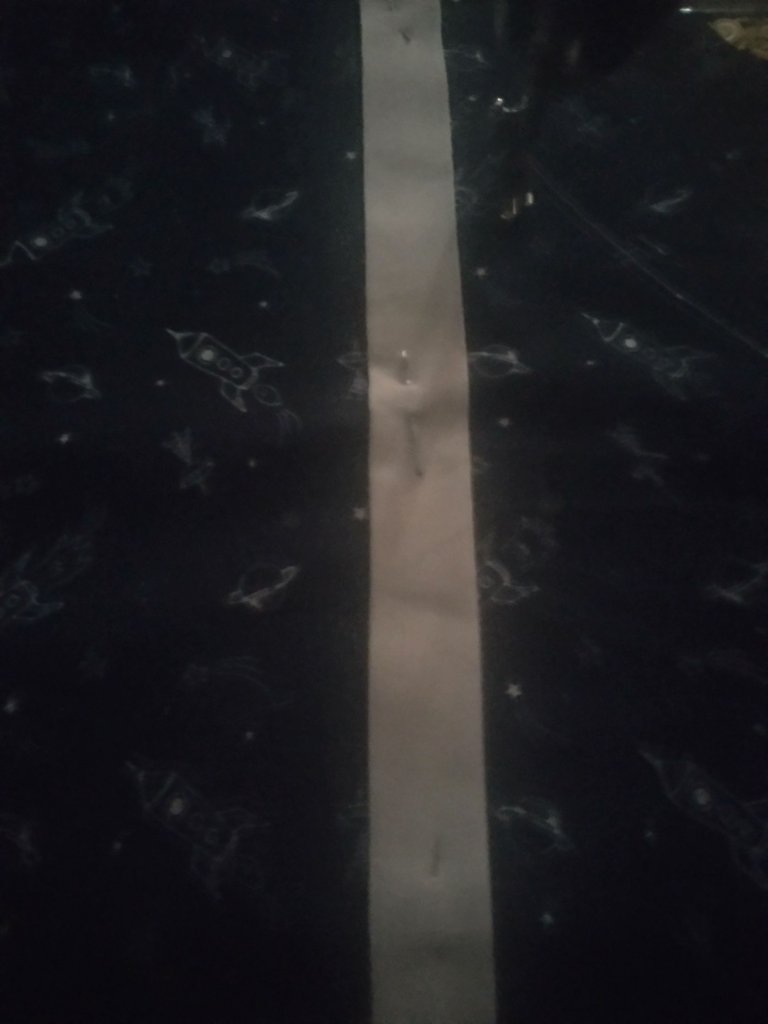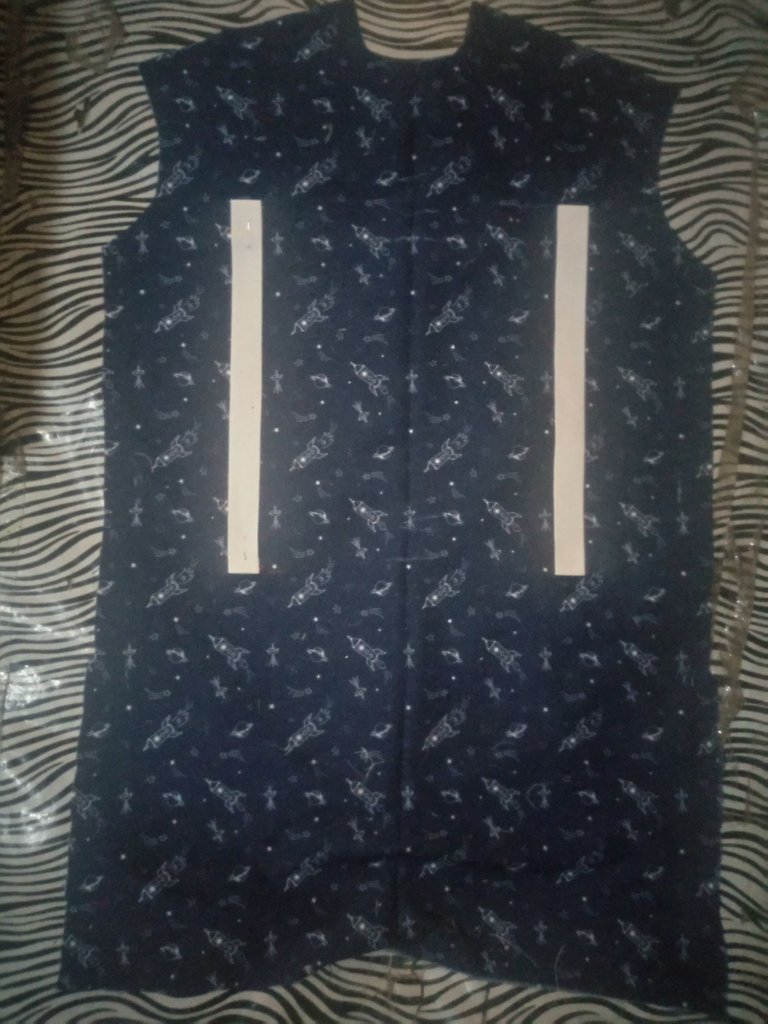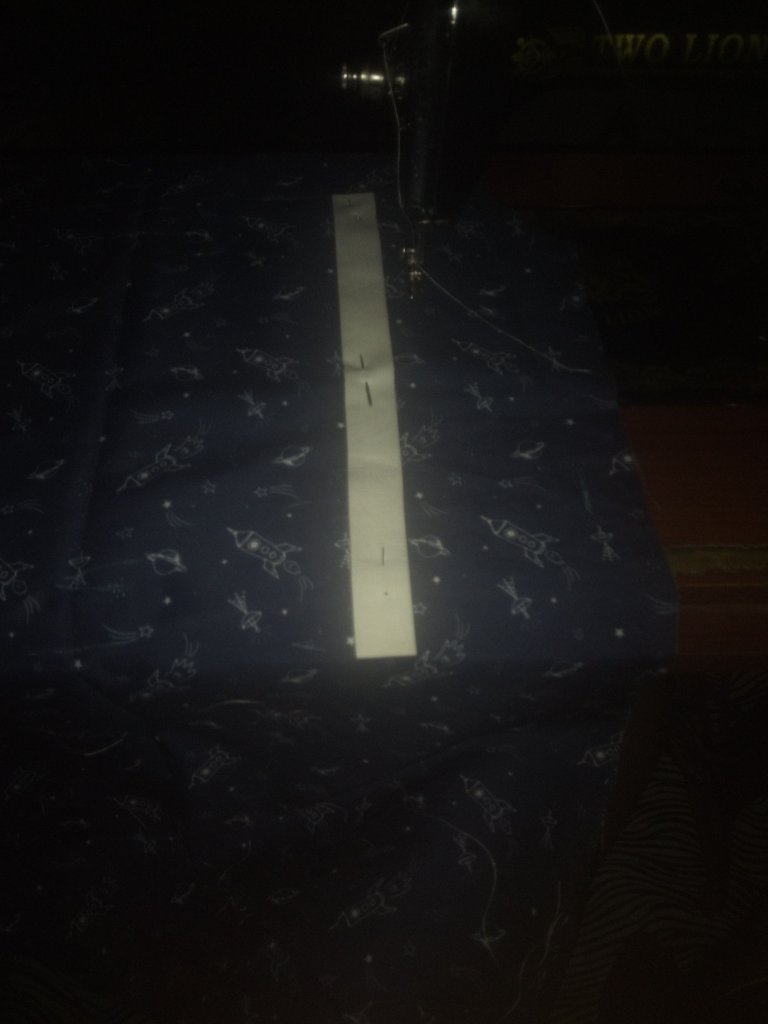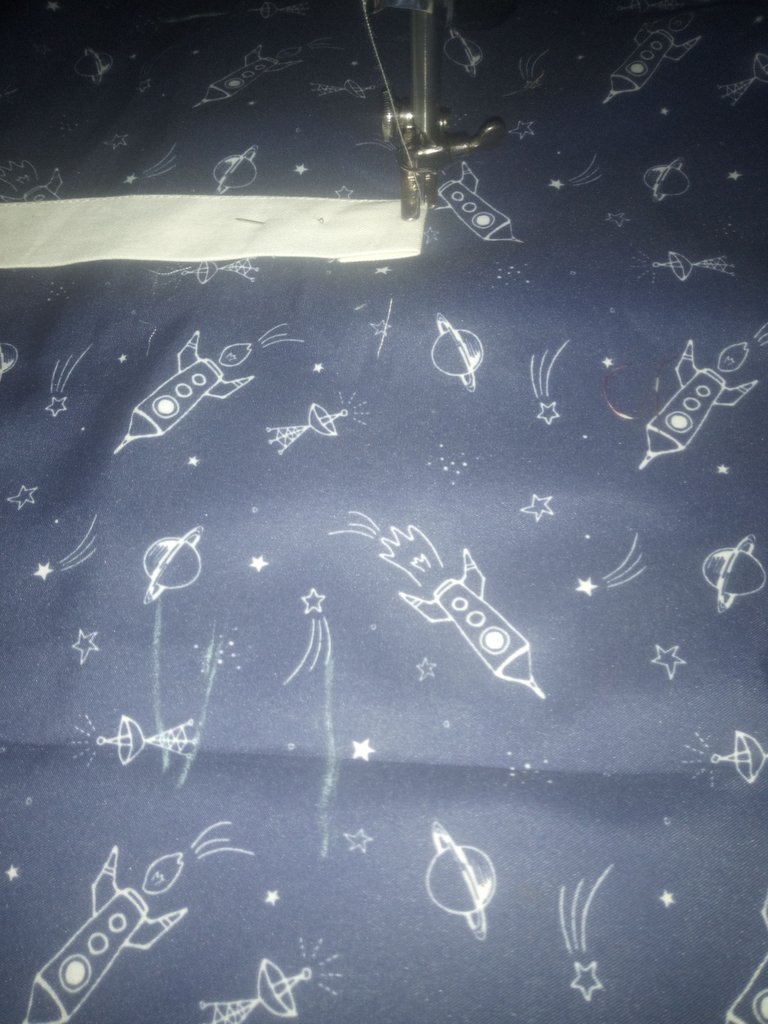 Step four
 I then placed the bottom one not longer than the ones at the sides👇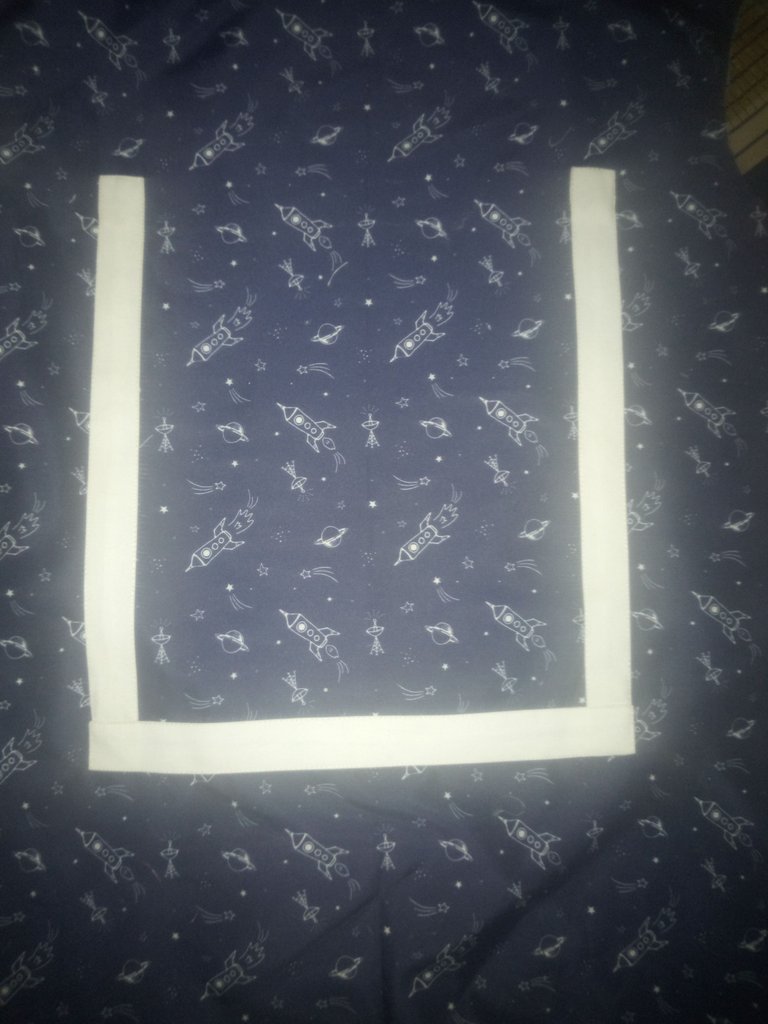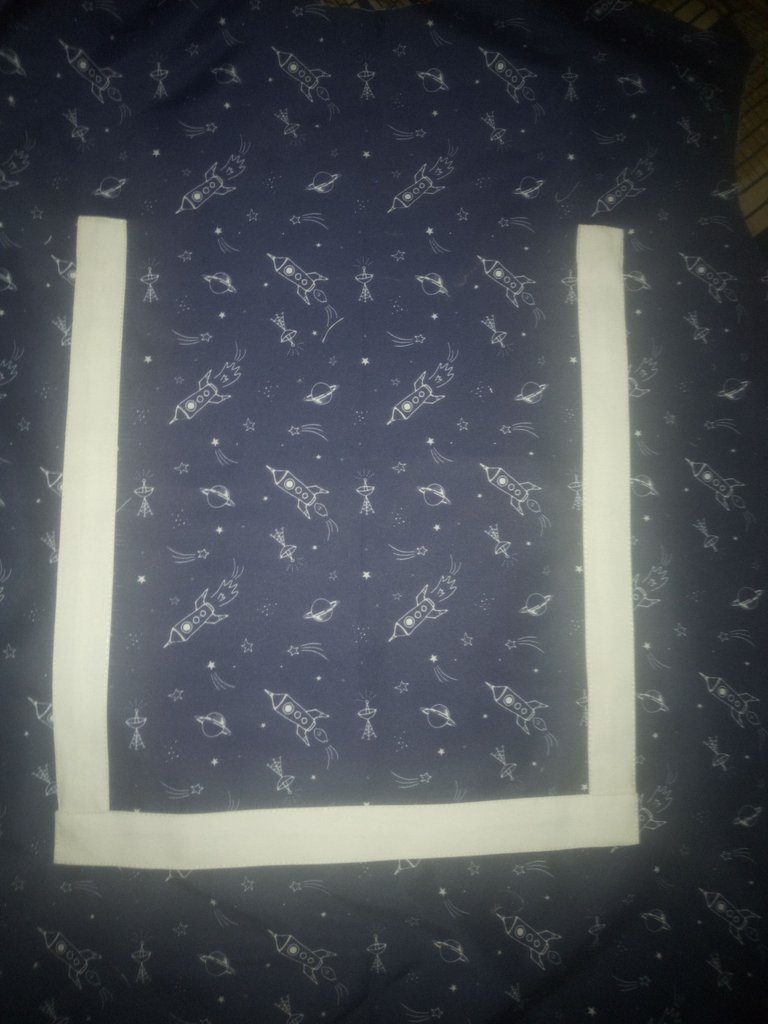 Step five:
I then placed the last white piece at the top about 13inches distances away from the down one to complete the square👇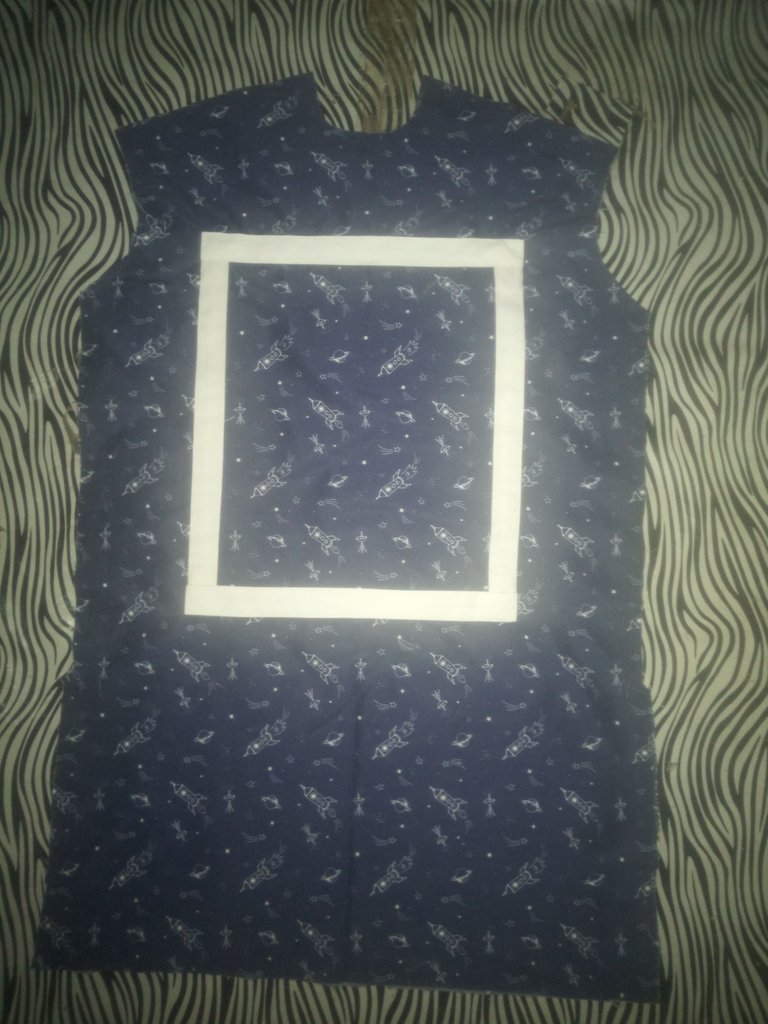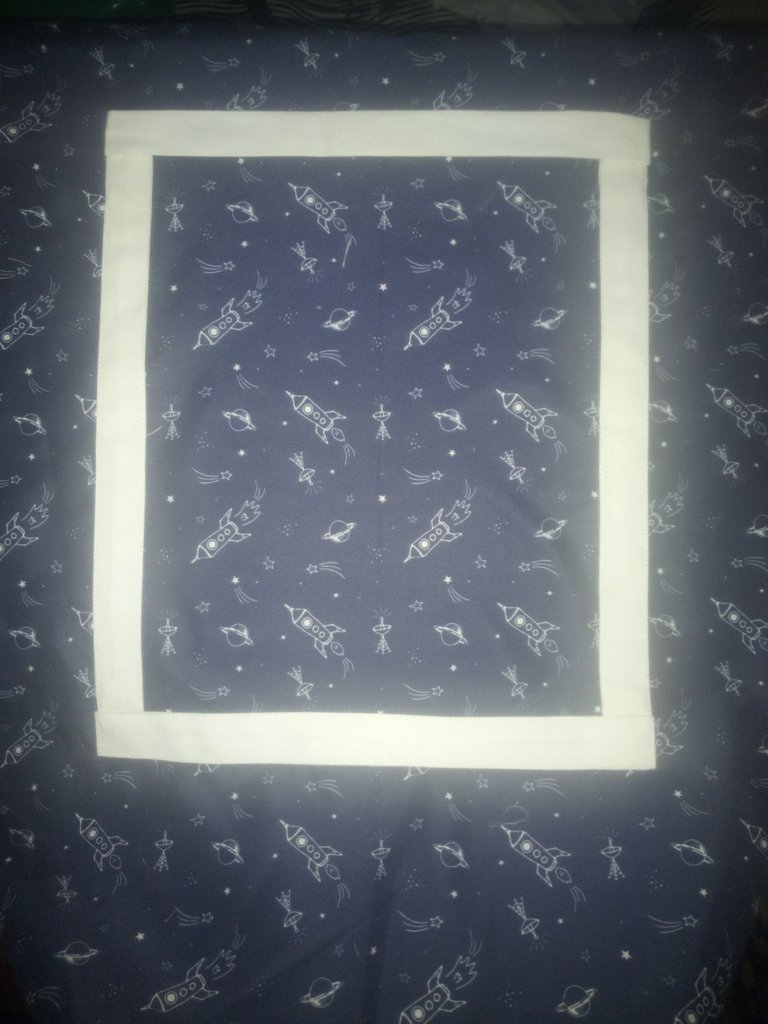 Step six:
  I cut the white again about 10inches size and 12inche length and I ironed out my pocket from there and I sewed it inside the box leaving a spacing of 1inches around it to blend my design 👇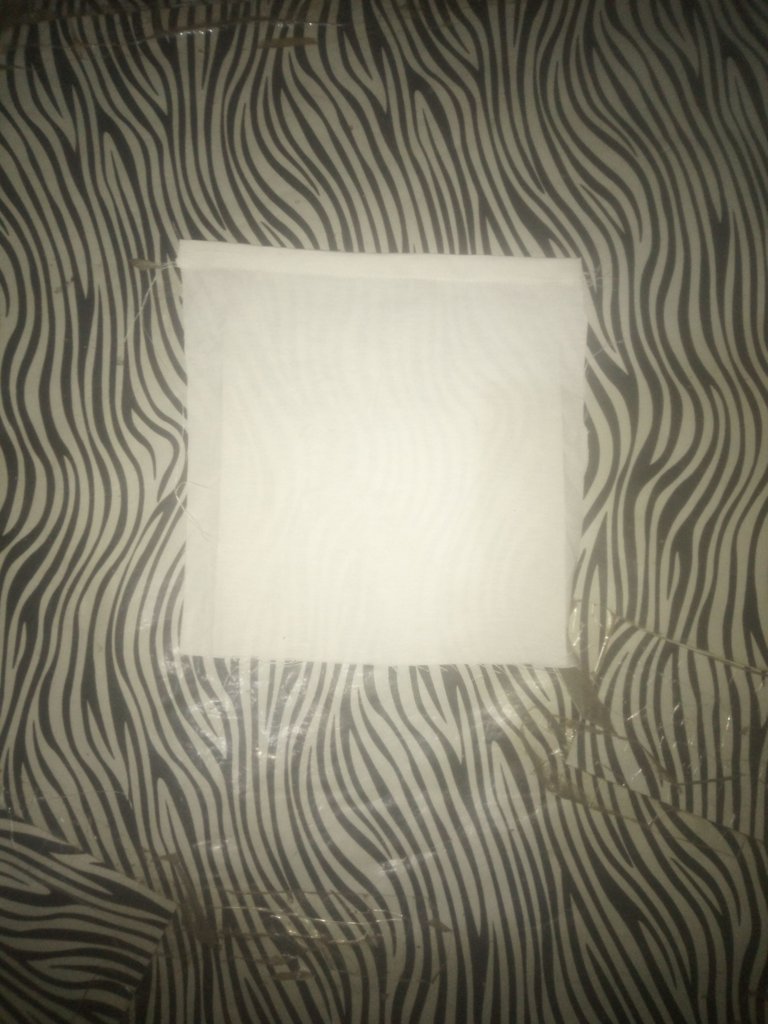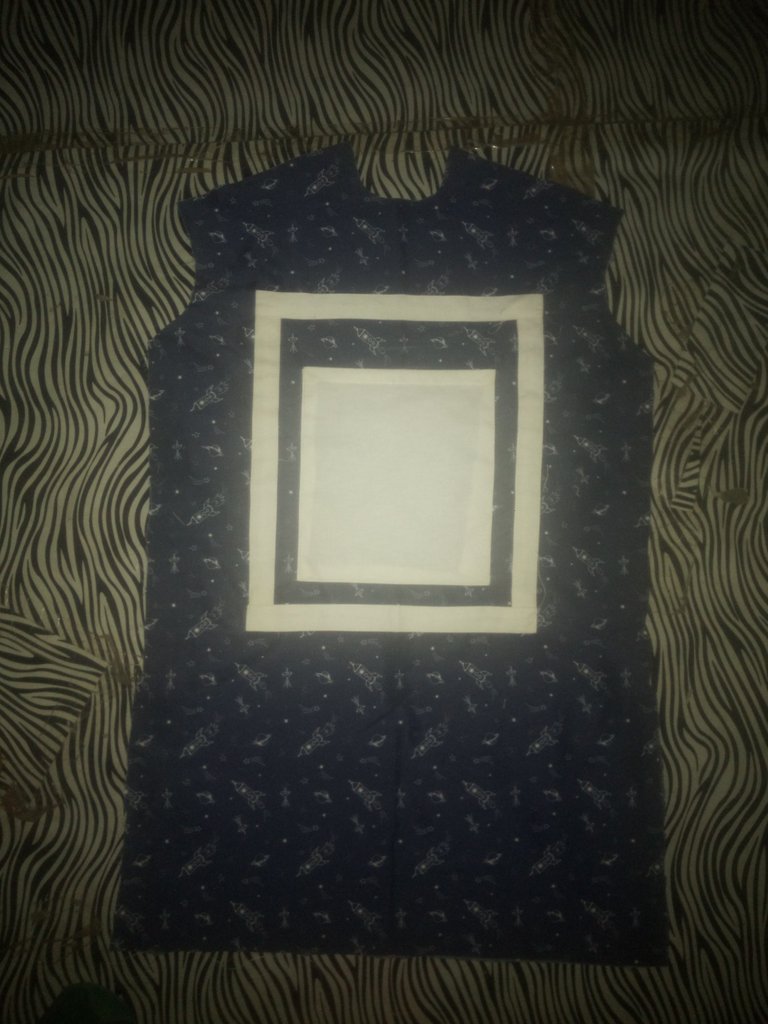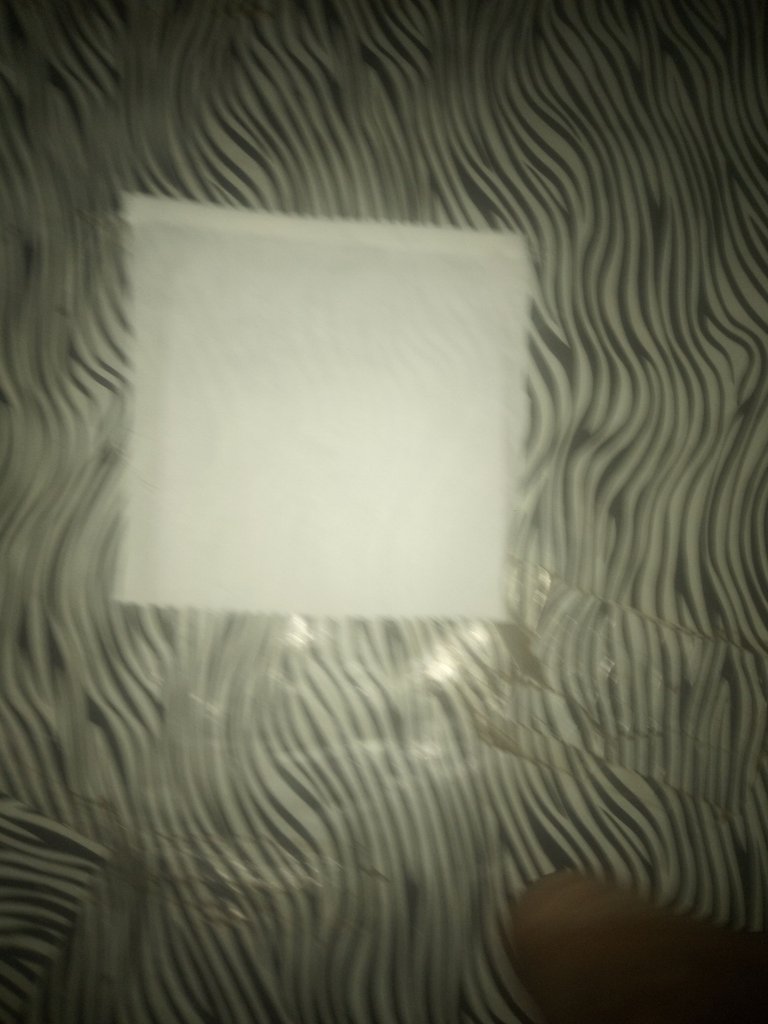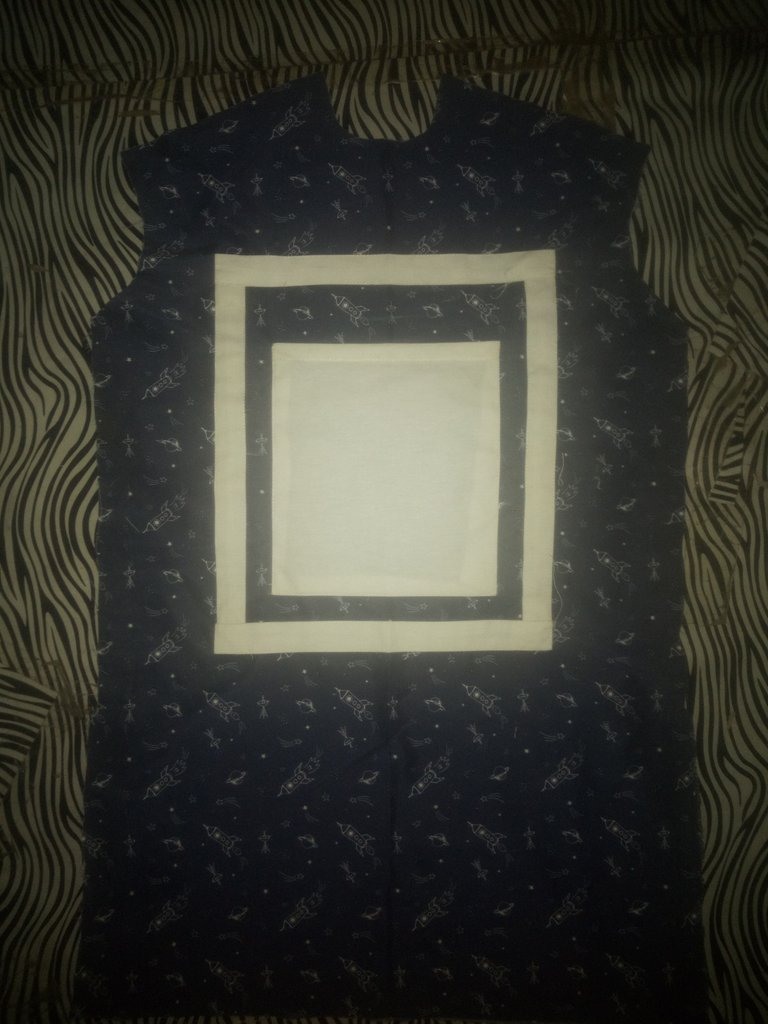 Finally on the designing, I prepared a pocket cover and place it to complete my design 👇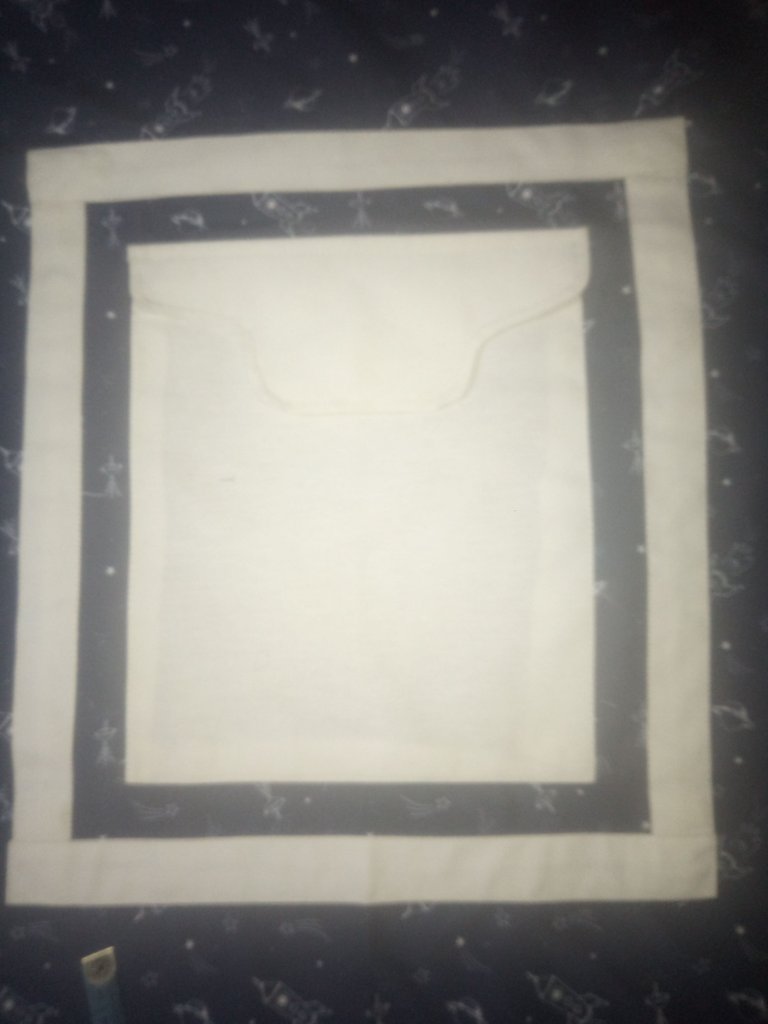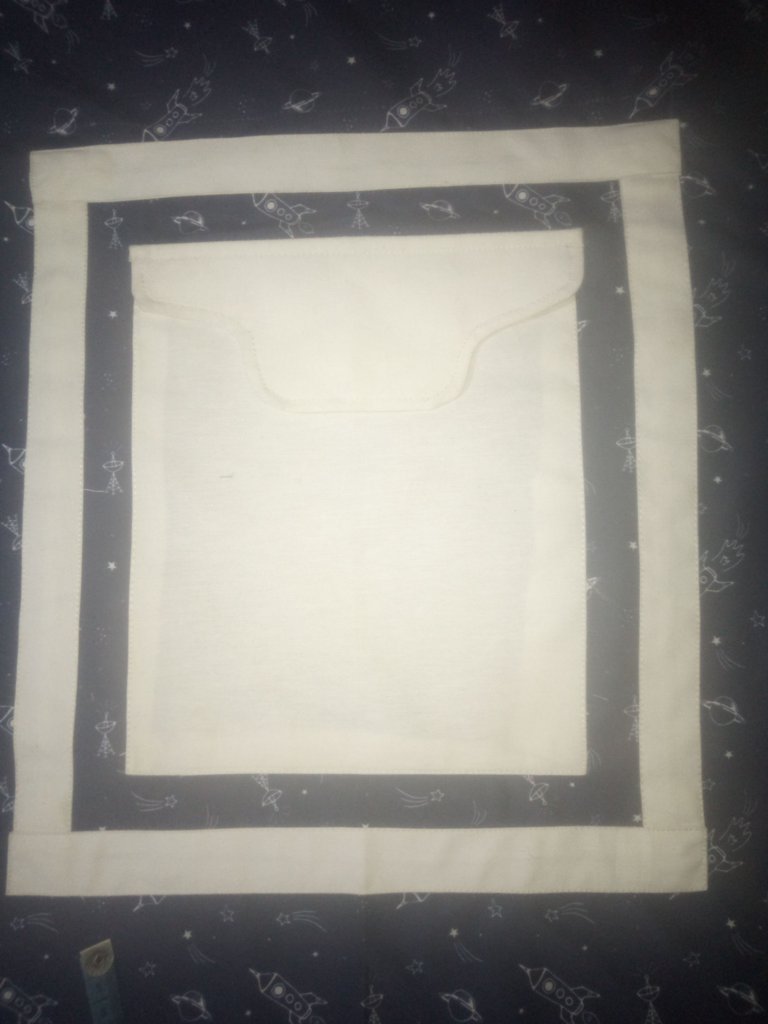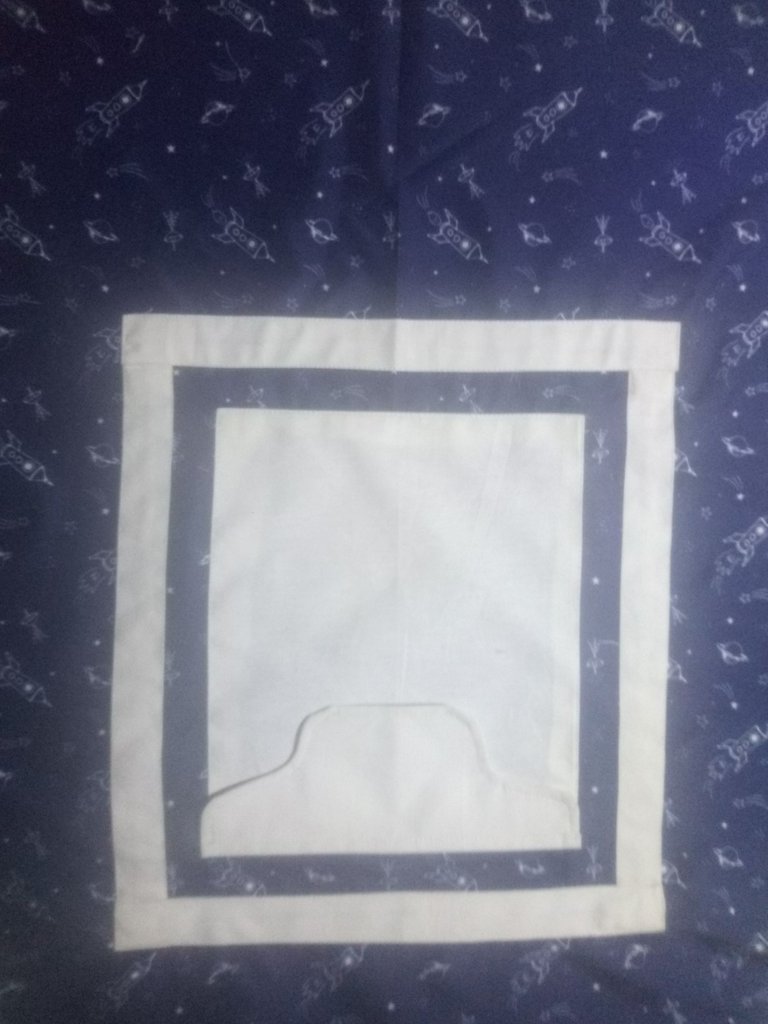 My front was ready and I piped the neck and inserted my readymade zip and I joined the back, trim the shoulder to my size and I joined the body to my measurement then my outfit was ready!!!
I had to take much pictures on this one, because I was sewing home.
Thanks friends for reading, stay save! I love you guys!!!
---
---