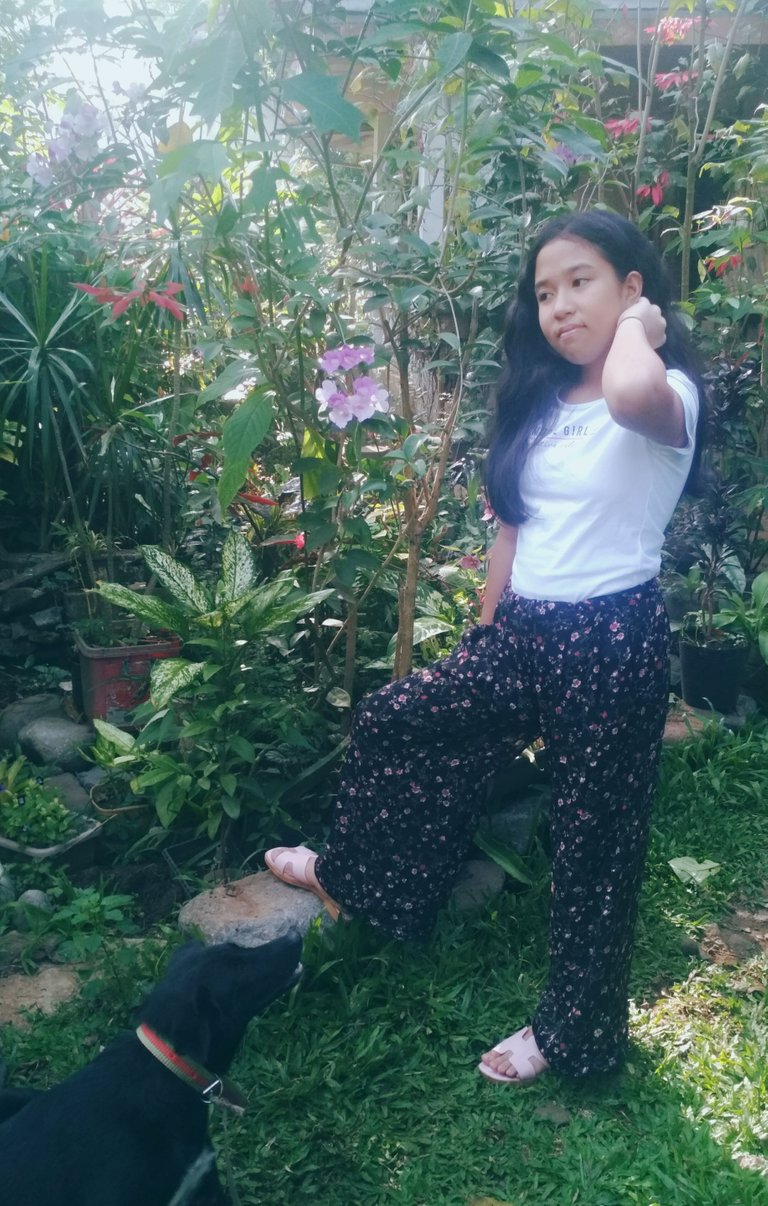 Hello guys! I am supposed to draft this but I`ve slept off:). Anyways, I have already prepared the photos beforehand so it would be a lot easier to insert the details. Actually, I've cut this when Antonia waa still in Grade IV Level. She's now in Grade VI. Lol!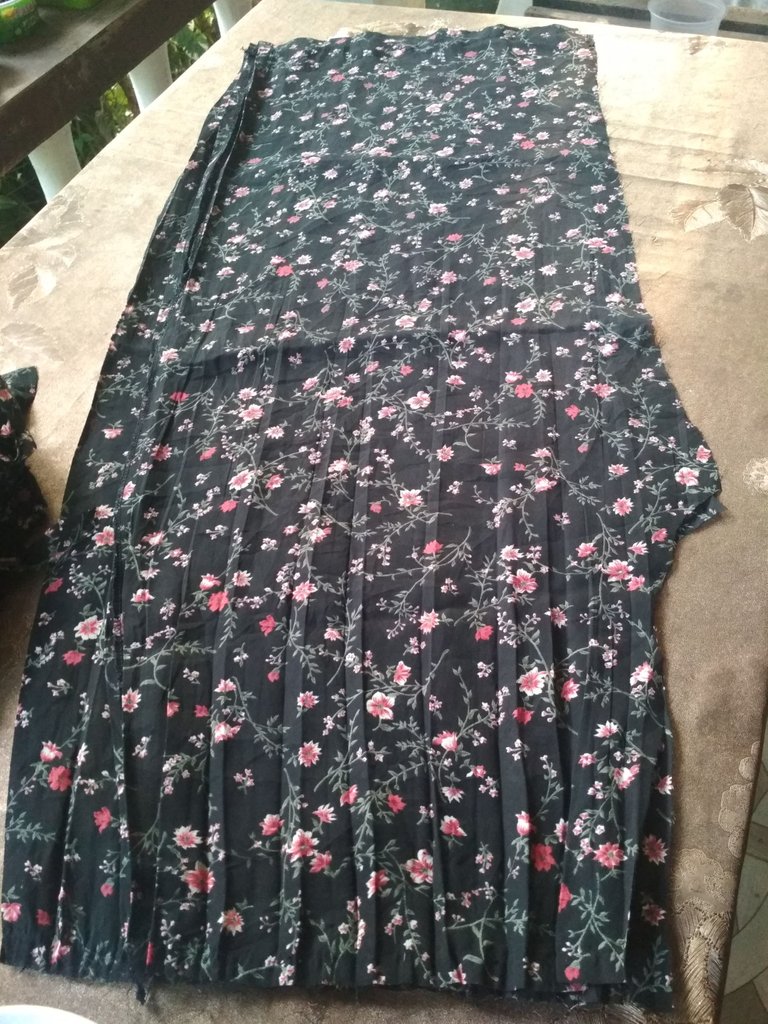 The material used is a long skirt which I've bought at the rummage store purposely to be made as blousy to hide my fats! Lol!. But this one has electric pleats that's perfect for square pants.
The fabfic is georgette. Sewing square pants is like a pajama. You only need to fold it as you can see on the above photo, and do the cut on the inner side only.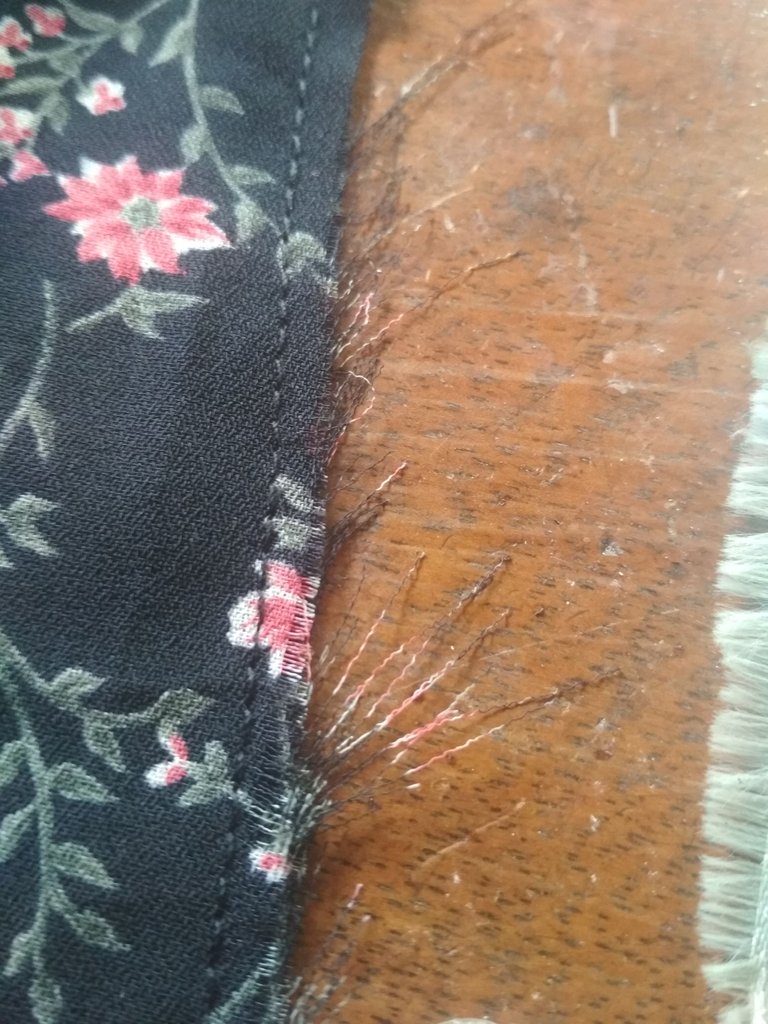 With this kind of cloth, the strands will tend to spread hence it's best to burn the edge with a candle, or sew it first on the right side then on the reverse side to make a clean cut.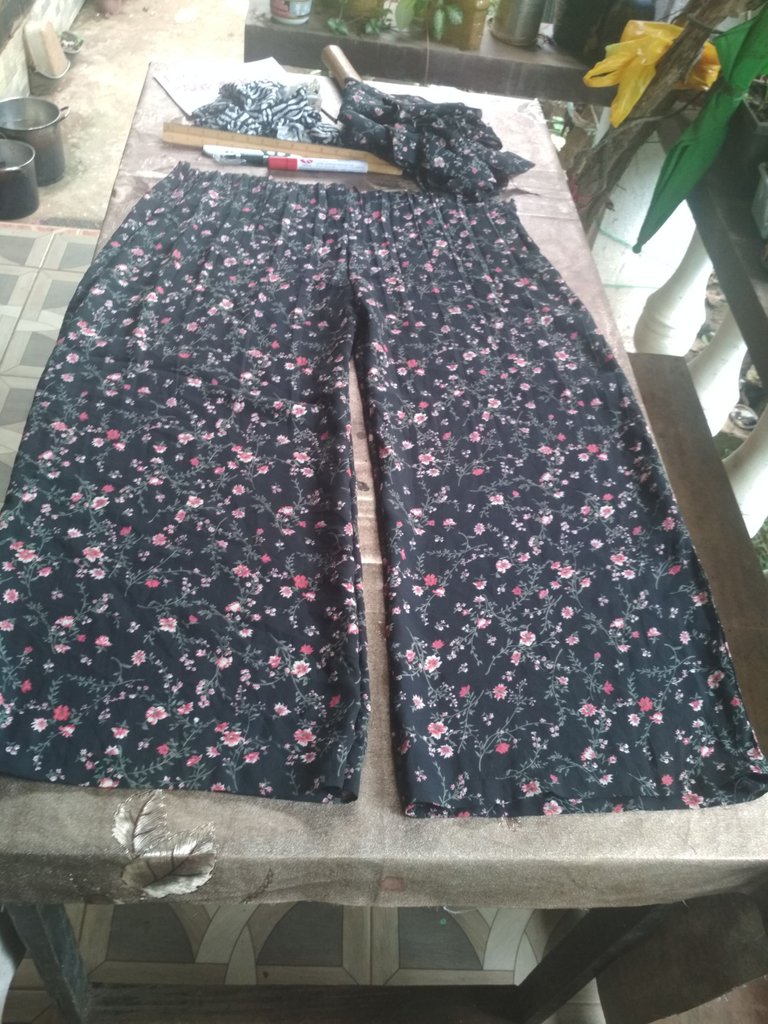 Done. I only needed a garter for the waistline.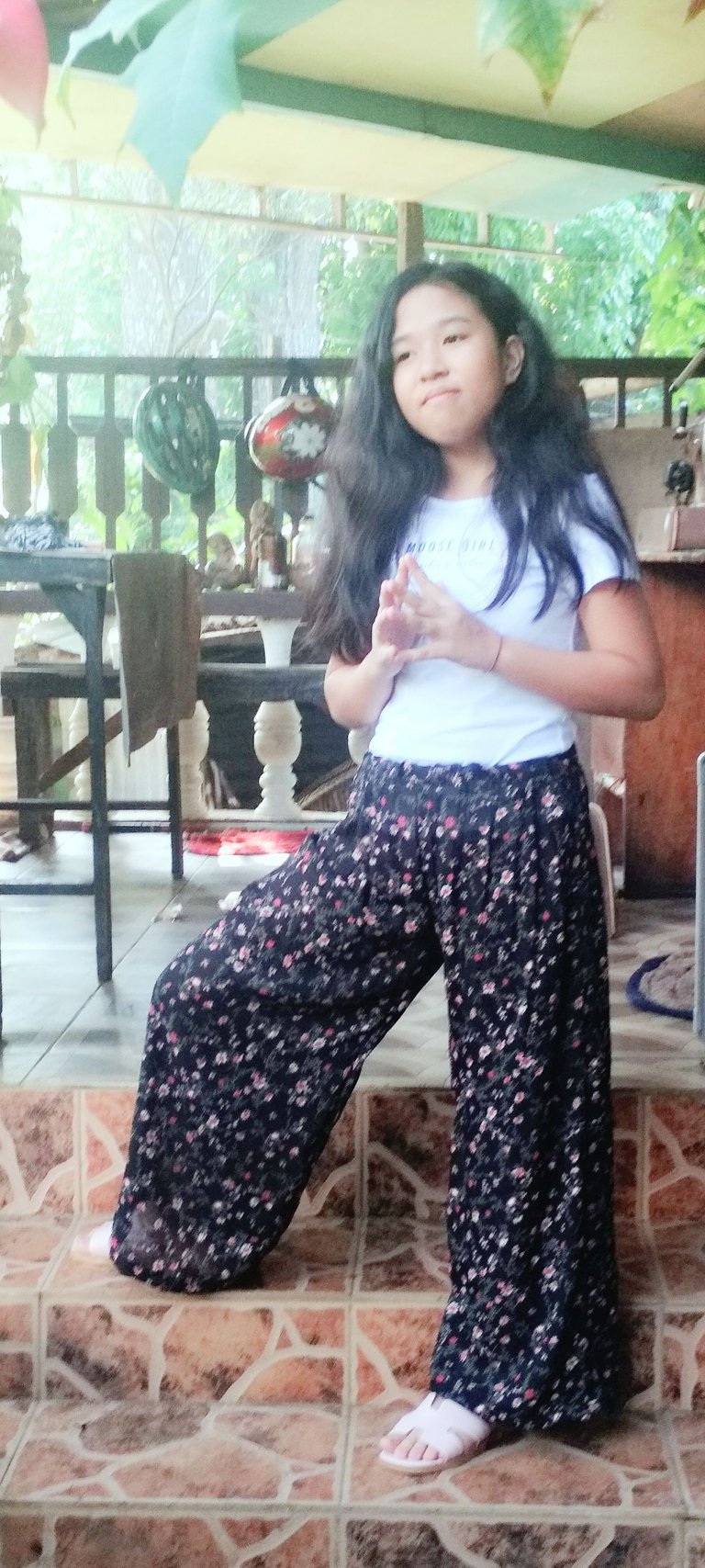 Granny should be creative to dress up Antonia with what's available because kids at ages 10-15 tend to grow fast when they reach puberty. Oh well, I have lots in those boxes and safely stored that can used as the need arises.
This is aĺl for now, thank you for dropping by my page and before I forget, thanks to @crosheille, @muscara, @marblely and @neumannsalva.
Till then,