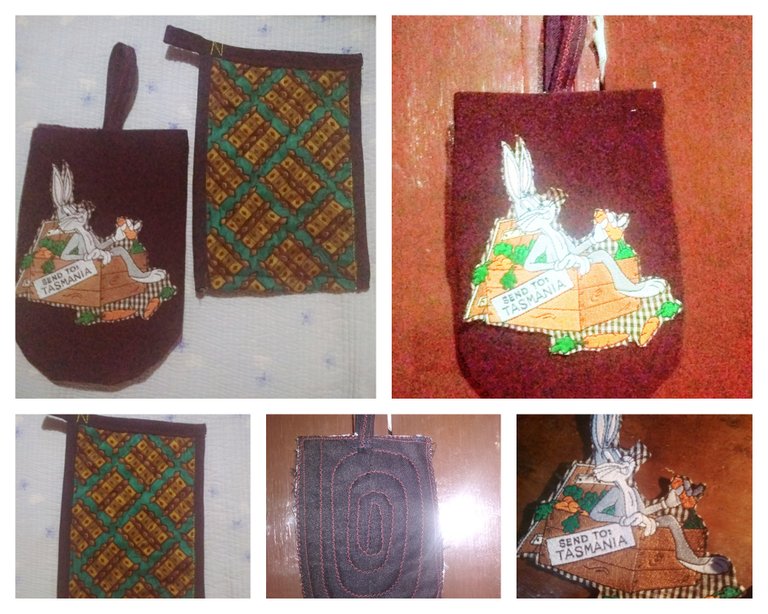 (Photos: Finished products of my DIY pot holders.)
Greetings to all needleworkers and the rest out there! How's your day today? It's raining hard here so I opted to dig on my remnants to make a pad for pots. Pot holders are necessity in the kitchen to avoid finger/hand burns. It can be used as pads for hot pots if there's no pot stand.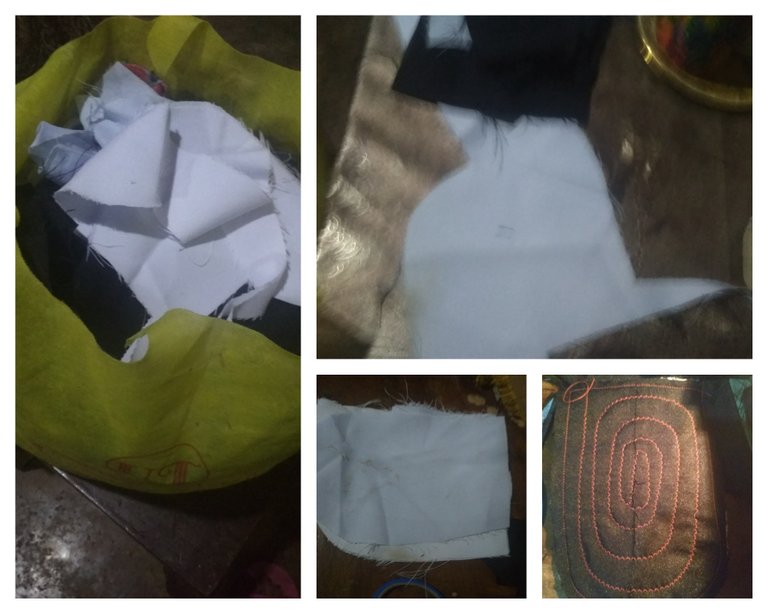 On the yellow organic bag are cutouts of my previous sewing of black and white uniformsfor the culinary class of high school students three years ago. It's a gabardine cloth and it would be a waste to throw them away. I cut the white scraps first for the filling. You may cut about 6-8 inches by 4-5 inches for pot holders, enough for you to hold and grip when cooking. I used the black cloth as top base to conceal any smudge that may stick on it.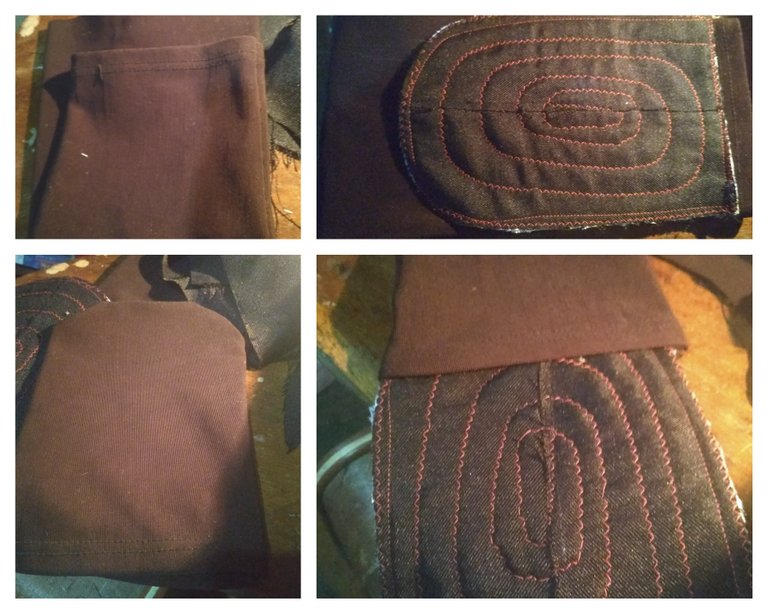 You need to see in circular motion to keep the inner scraps intuck inside and to make the pad thicker and durable. Then zigzag the edges.
I also used a cut out of my stretchable leggings (I used the upper part as my shorts). It is just enough for the size of the pad so I cut it and only closed the base. It will serve as jacket for the pot holder. See, you can easily insert the pad and hang it!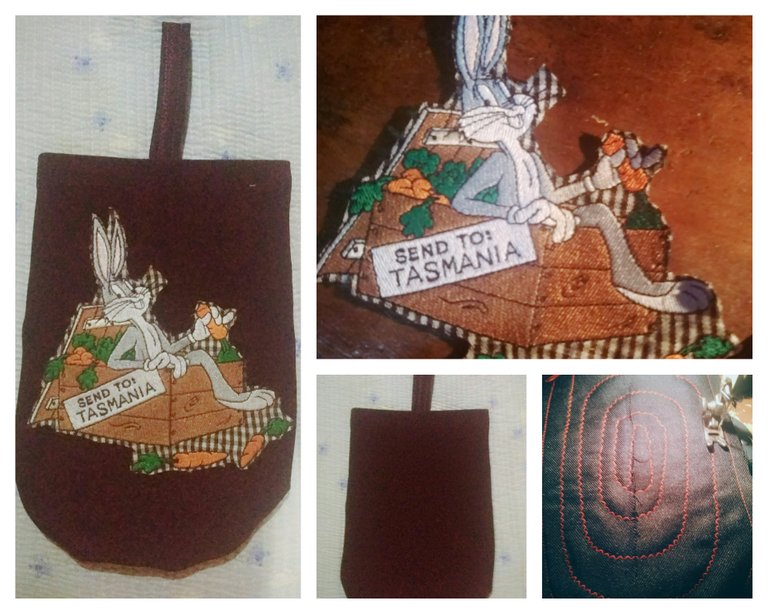 There. I used an old patch of big bunny for the jacket to make it beautiful. I only used a double-edged tape to make it stick instead of sewing. My reason is that it is more practical to remove it once the jacket is worn out.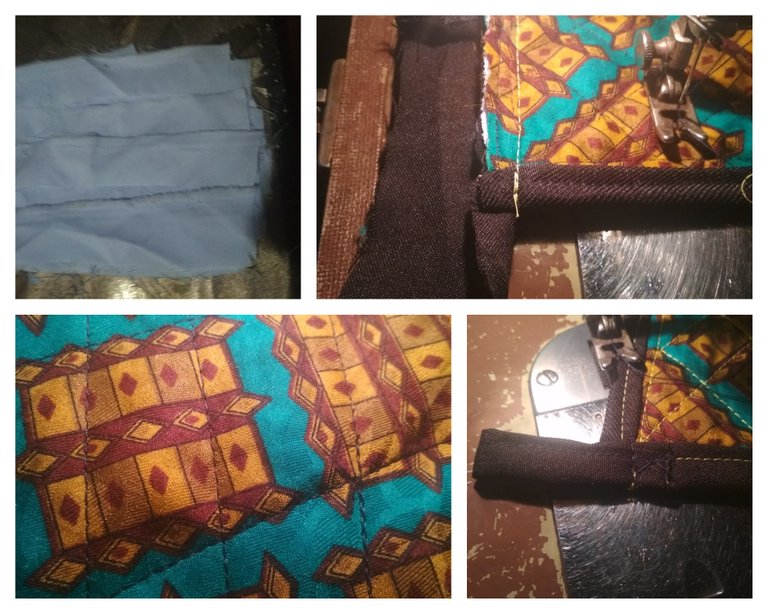 The same goes with the single pad without jacket. I used a more presentable outer cover then used a black strip for the edging. Take note, the last piece should have a longer finish to make a fold for hanging.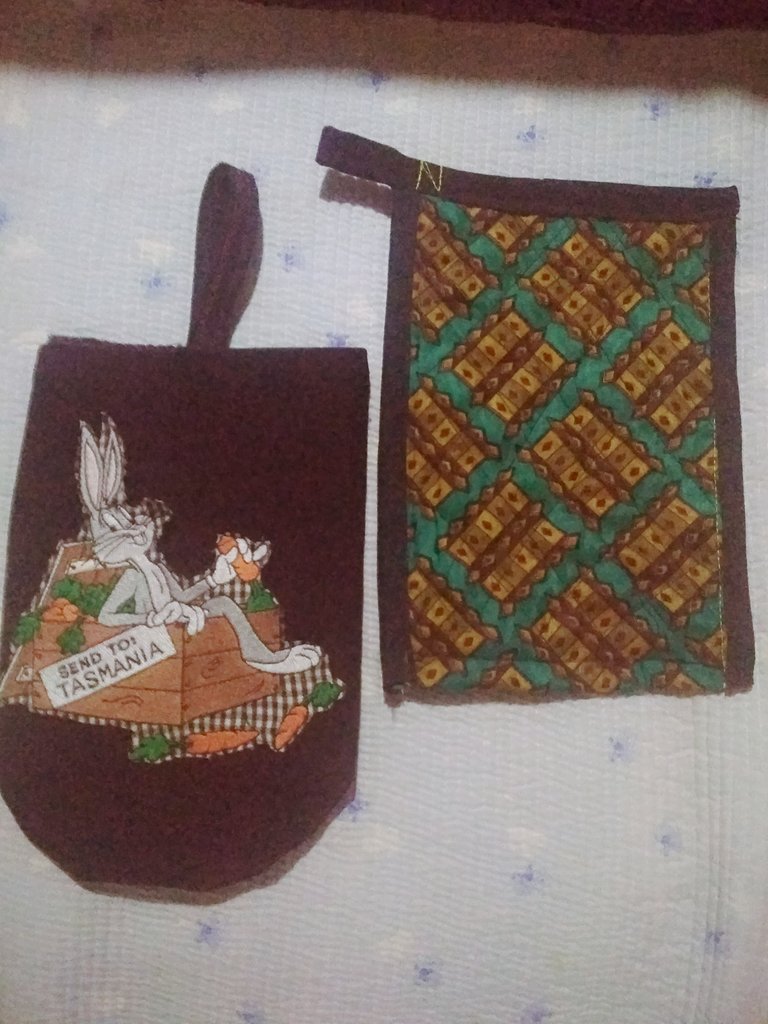 See, scraps can be utilized in many things if you only know how to DIY and no need to buy pot holders!
Thank you for dropping by and my thanks to people behind this awesome community, re: @crosheille, @shanibeer, @muscara, @marblely and @neumannsalva.
Keep safe everyone!
Till then,