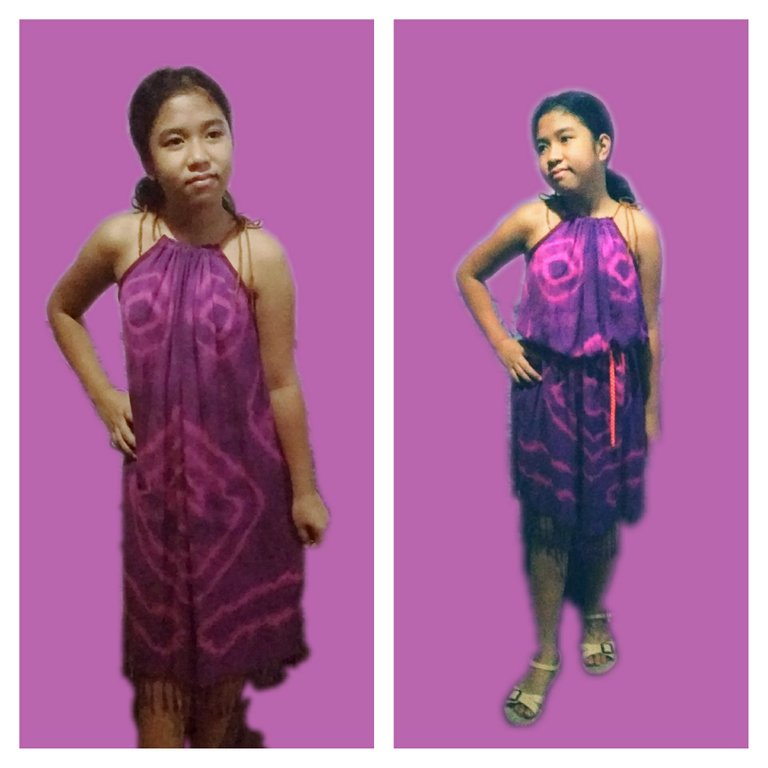 Hello there everyone! I would like to present my model, Antonia. She's wearing my creation which I made for her.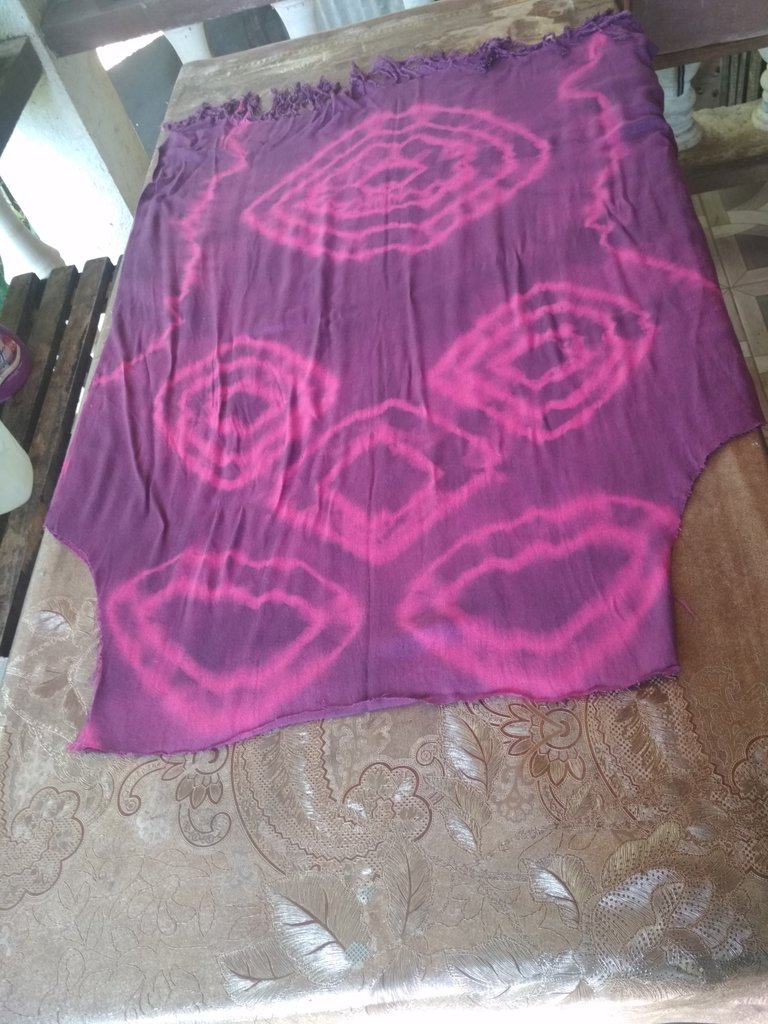 If you can still recall, that's the pink scarf which I dyed with blue color. I folded it equally and cut a curve line on both sides for the armhole.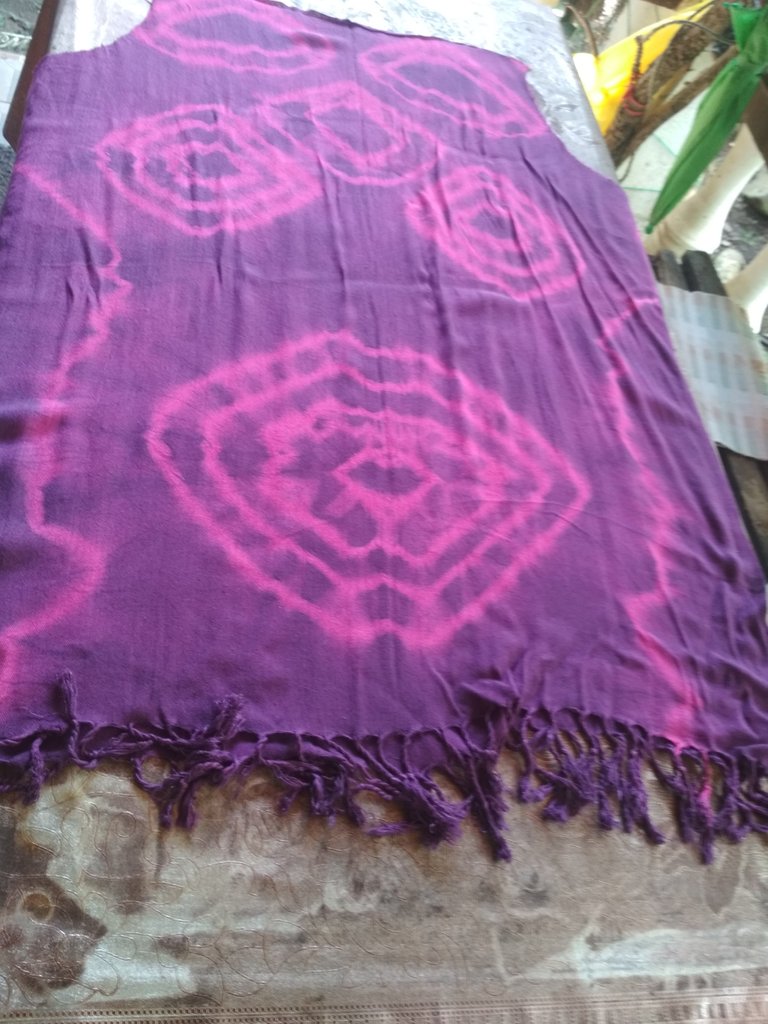 I simply left the tassle to flow freely.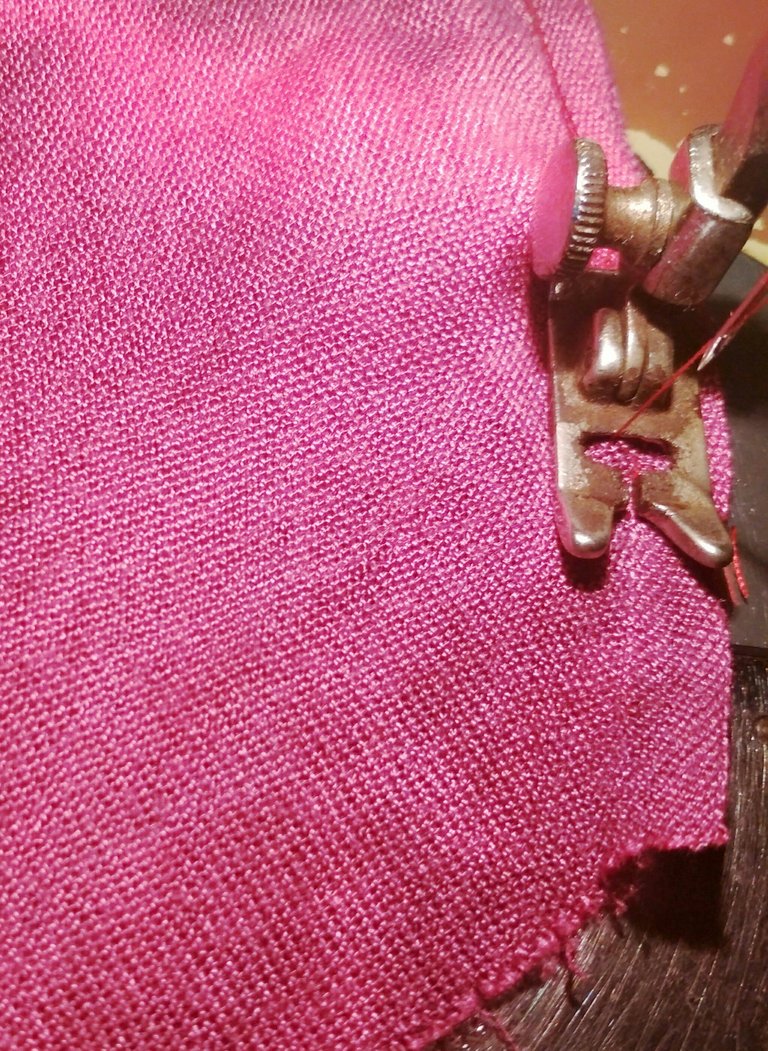 Then I joined and sewed both sides.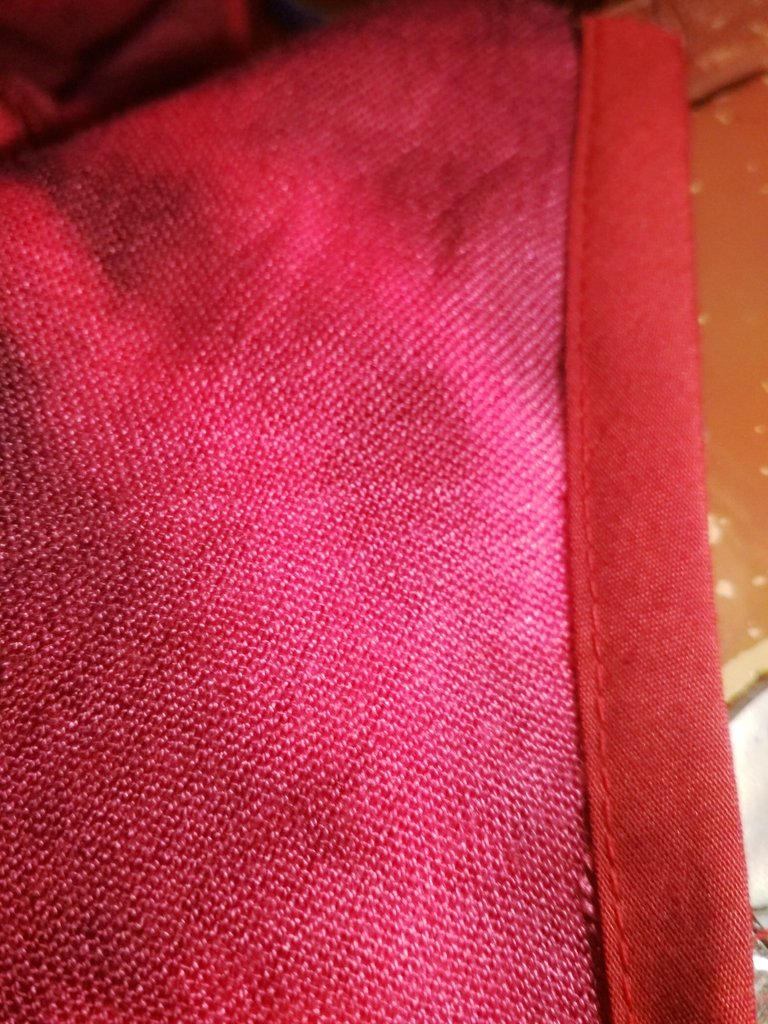 I used a bias tape to form the armhole.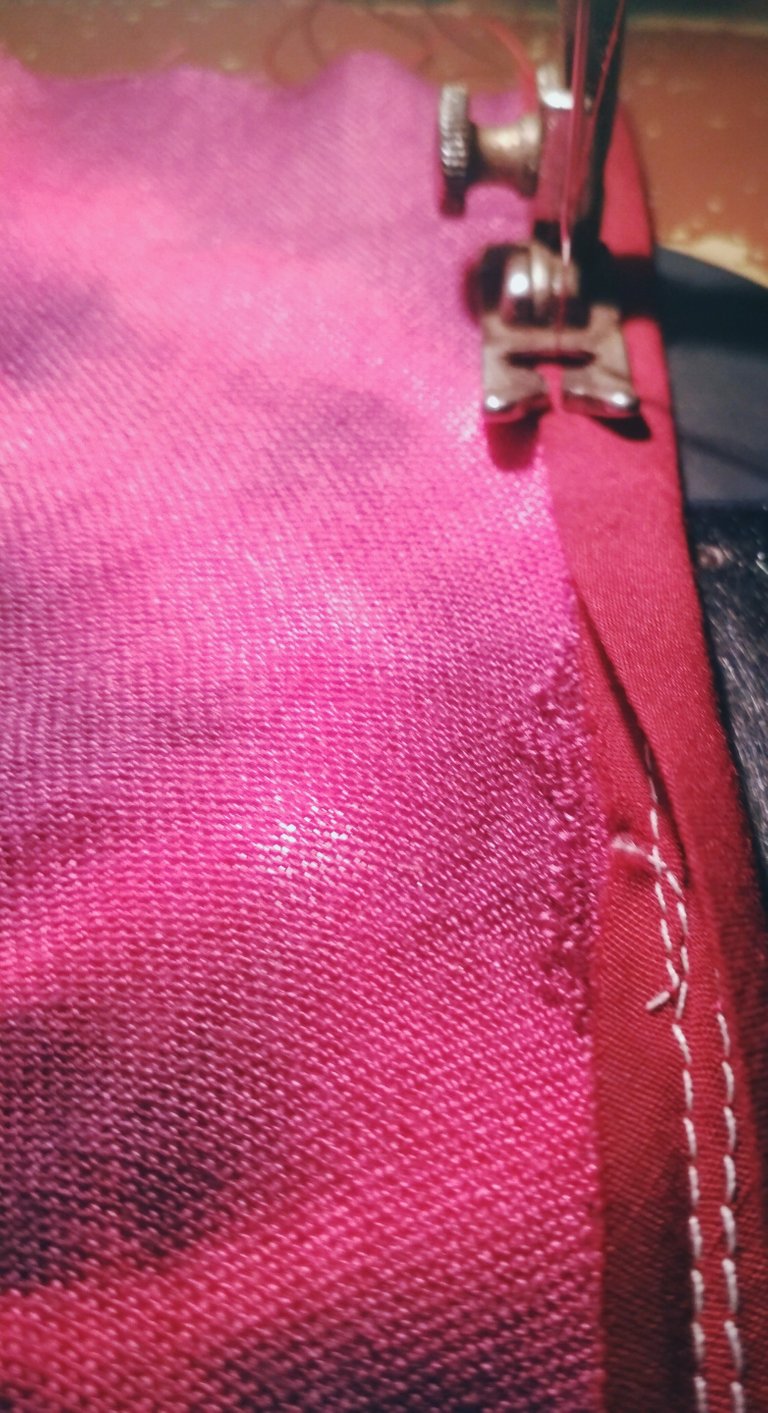 You can also make a small fold if you don't have bias tape.
Fold at least 1.5 inches for the neckline.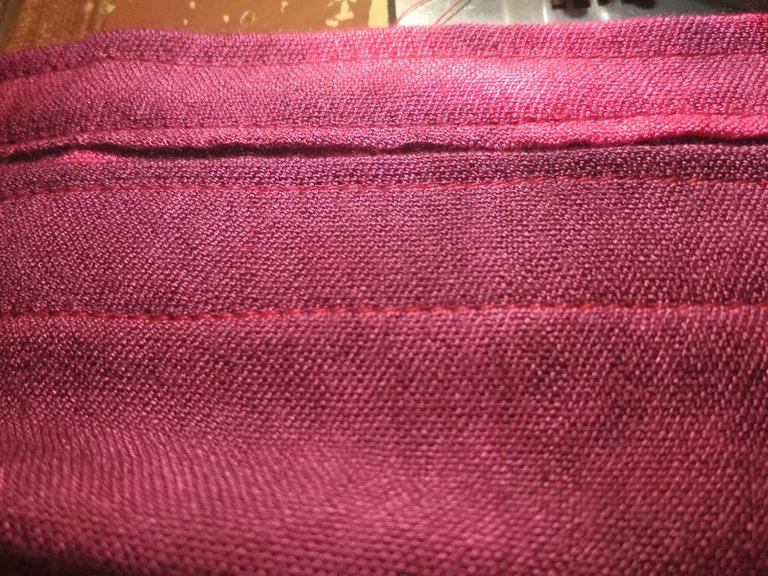 The purpose of this is to let a cord to pass through to complete the neckline.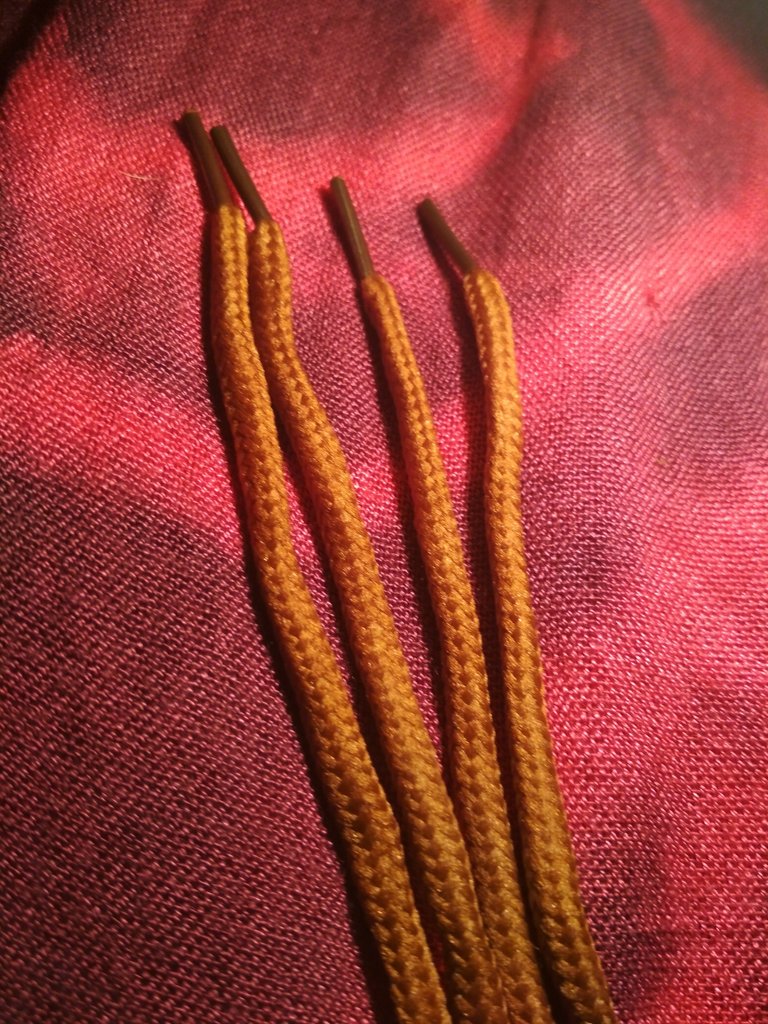 I used a shoelace instead of cord. The tip will make it easier to insert to tie and form a ribbon.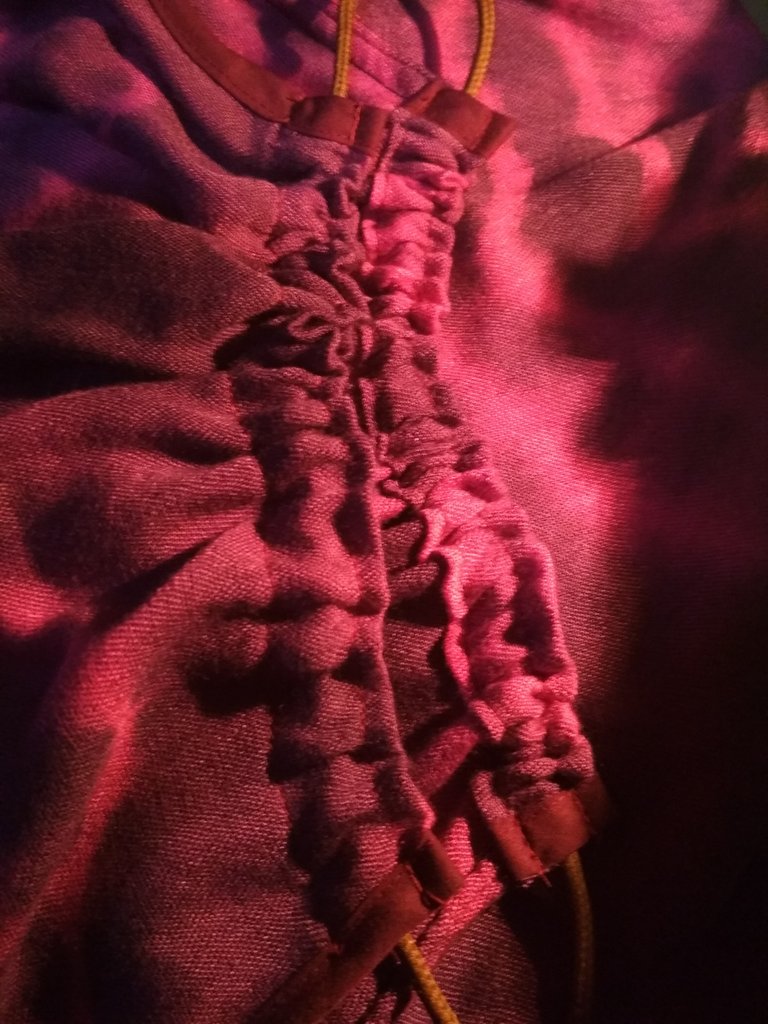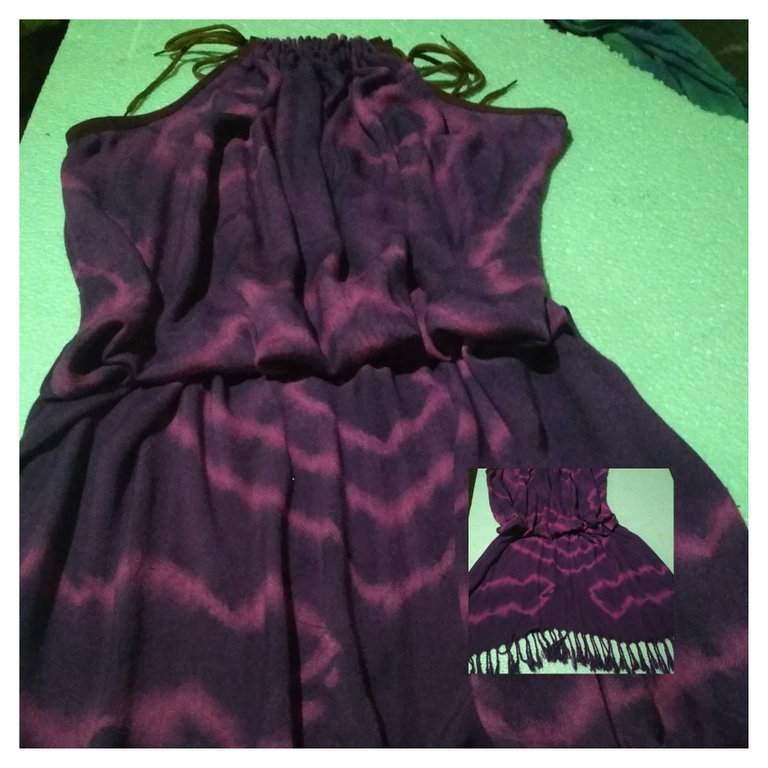 That's my finished product! Who would think that it was once a scarf/Vandana used as head protector? You can start looking for your old Vandanas and transform it into something fashionable. It's so easy, right? Actually, I sewed it for about an hour only.
Thanking the needlework community for this awesome endeavor and of course to @crosheille, @shanibeer, @muscara, @marblely and @neumannsalva. God bless these beautiful women behind the needlework community!
Keep safe everyone!
Till then,