I want to share with you my faux leather tote bag.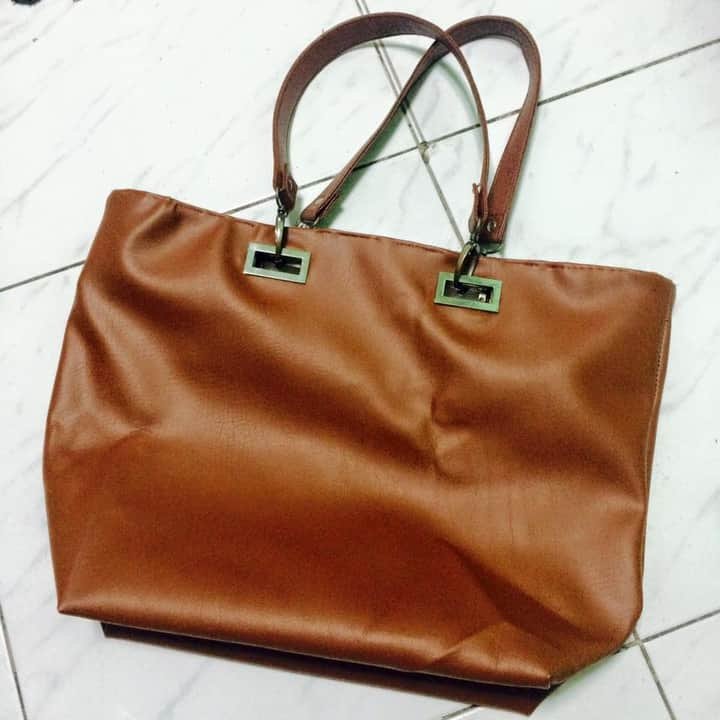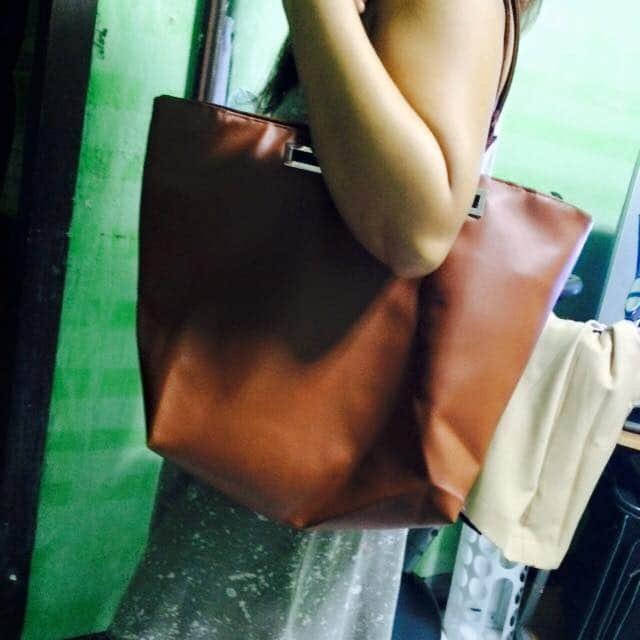 If you really into sewing using sewing machine. You will like this project.
Supplies:
1/3 yard main outer faux leather
3/4 yard bag lining fqbric
1/4 yard handles leather
Metal findings for the handle connection
Metal crab claw clasp
1/3 yard contrasting fabric for pocket (optional)
Instructions
Cut your main outer leather (top piece) 2 pieces 10.5″ x 20″
Cut your bottom contrast fabric 2 pieces 9.5″ x 20″
Sew these two pieces together and press.
Pin basted my two outer bag pieces and straight .
Cut your lining (2 pieces) 19.5″x20″. (I had to cut 1/4 inch off the 19.5″
Iron the fuseable Pelon to the wrong side of your bag lining fabric – this is optional.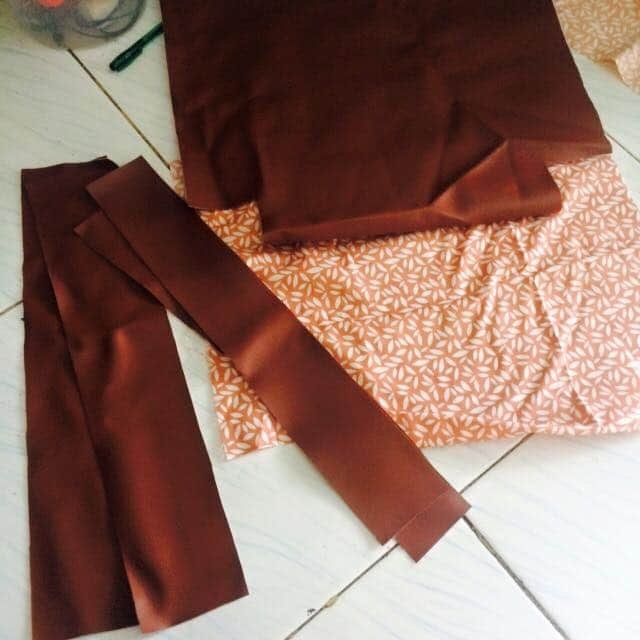 Sew 1/4 inch along the top and bottom – leaving edges open.
Turn
Now sew along the sides and the bottom using a narrow 1/8 inch seam allowance.
Prepare the handles. Cut 2 strips 28″ x 4″. Fold longways and sew along the side and tucking inside the cut edges all the way through.
Make 2 handles.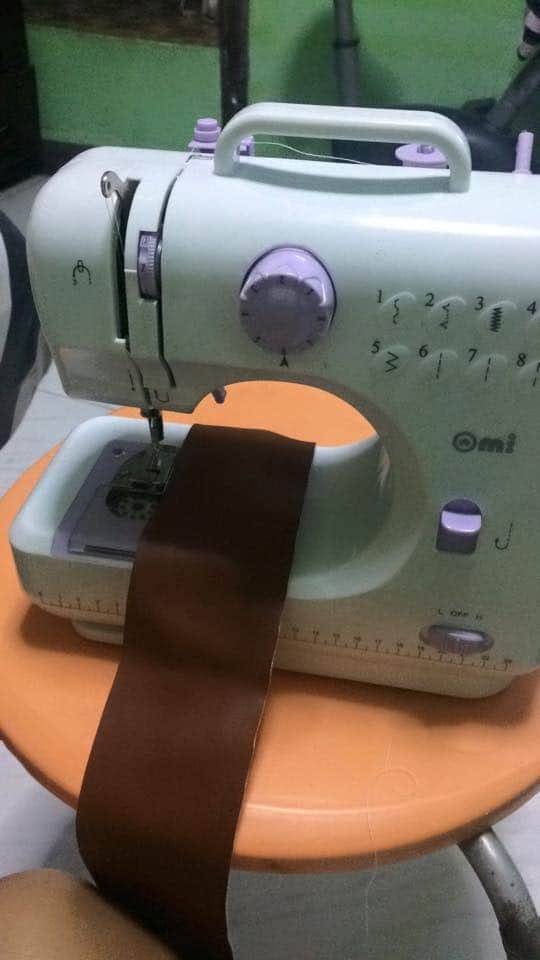 Insert the handles in the crab claw clasp and sew
Push out the bottom of the bag – while it is wrong side out. Flatten and measure 3 1/2″ from the point and draw a straight line. Do this to both ends of the outer bag and the lining.
Pin in place and sew along your line – back-stitching to start and stop.
Trim along your seam about 1/4 inch.
You are almost done! Now the fun part! Leaving the outer bag wrong side out, put the lining (right side out) inside the bag. Match the side seams and pin all the way around the bag. It should line up perfectly.
Sew a 1/4 inch seam all around the entire bag.
Unstitch a little place on the side lining of the bag to turn the bag right side out.
Turn bag right side out and top stitch the opening closed using matching thread.
Press the lining down so the top of the bag is flat (it will want to puff out the top).
Top stitch using 1/8″ seam all around the bag.
I put the metal findings by hammering it a bit with a lock inside.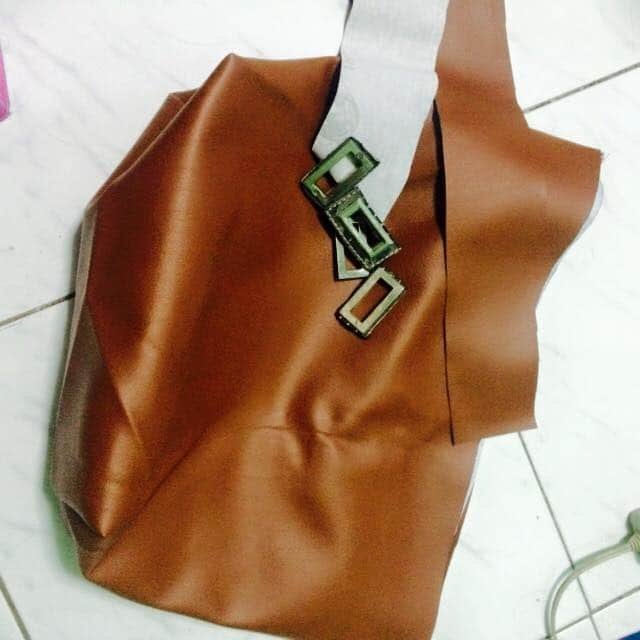 But if you don't have the metal kind i have you can sew the handles on the desired place. My tot is just open on top. But if want to put zipper, you can sew a zipper in it.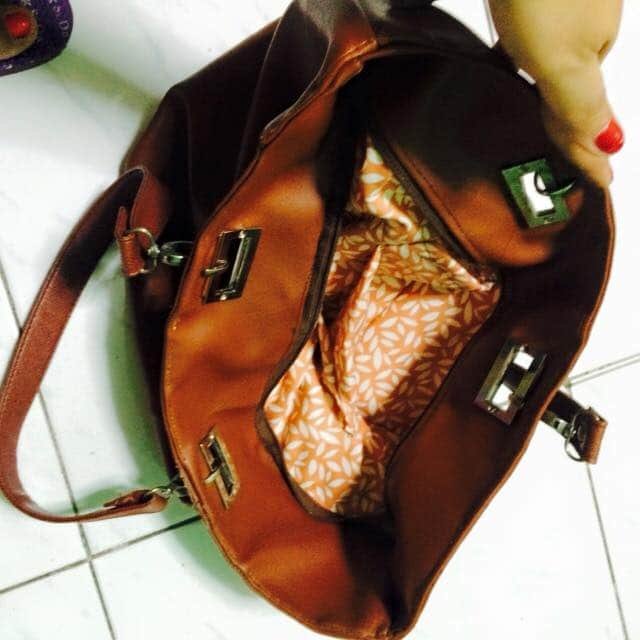 You are done!!!!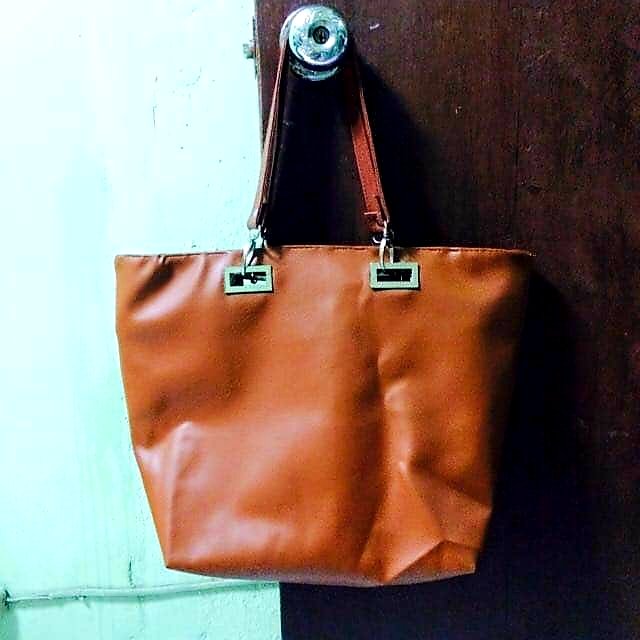 | | |
| --- | --- |
| | I have a background in Education, was a teacher in public school for a year. |
Found my passion in crocheting..
I am a designer and owner of my online business catering made to order crochet stuffs.
You may be interested in my creations thru my Facebook page and Instagram