This month, I plan on completing my niece's dress. They will use it on a photo shoot so I need to finish it before the date. So of course, I need laser-like focus to complete the task. Nothing will distract this crocheter on a mission. There is a contest going on in the #needleworkmonday community, I have a concept in mind, I have Ms. Dolly as my model but then I have to finish this task at hand.
I could have gotten some free time to whip up a dress for Ms. Dolly, (my break from the big project) but then the band for my Mi Fit broke. Shoppee, to the rescue! Or not. The band for my Mi Fit is out of stock. And so, my Mi Fit Crochet Band was born.
This time, I did not look for patterns on the net. The band was completely freehanded from start to finish. Well, the entire band was made out of single crochets from start to finish. And it is a lot easier because I have the Mi Fit on hand to test if it fits correctly. I used an 8-ply polyester yarn for this project, with a 2.5mm crochet hook. I used a velcro tape to fasten the band into my hand.
Did you know that the word Velcro is actually the brand, and the item itself is called hook and loop fasteners? It says so here. And I found out here that the word Velcro is a combination of the French words velour which means velvet and crochet which means hook. P.S. Did not double-check this further, I was just looking to see if "velcro" is indeed what the item I used is called.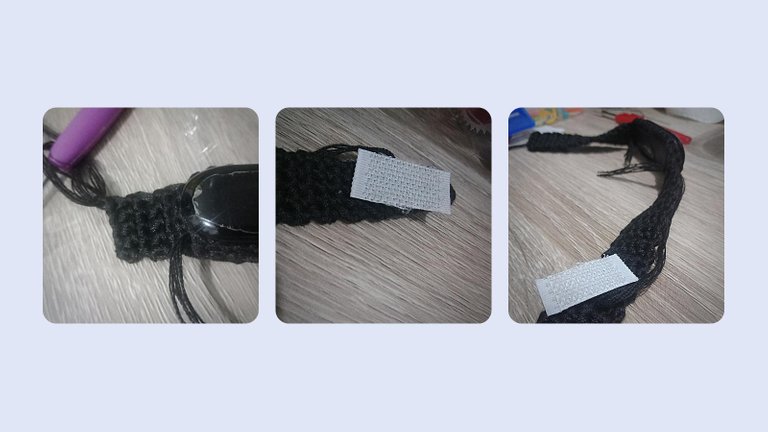 Anyway, I just crocheted enough chains to fit the sides of the Mi Fit. Once it fits already, that's around 23 chains, I crocheted single crochets on each stitch at the back bump. I did not count as to where exactly the stitches will be I just put it on the Mi Fit, then started rows and rows of 4 single crochet each to form the band itself. I worked on the other side too so that I'll have something to attach the hook and loop fasteners to. Once I have created enough rows on either side of the band to fit my wrist, I then attached the fasteners using a needle and thread.
This project took a little less than an hour to make. I saved myself three hundred pesos and some change because I DIY-ed my band. What can I say, it pays to learn at least some basic skills.
Belle's Dress Update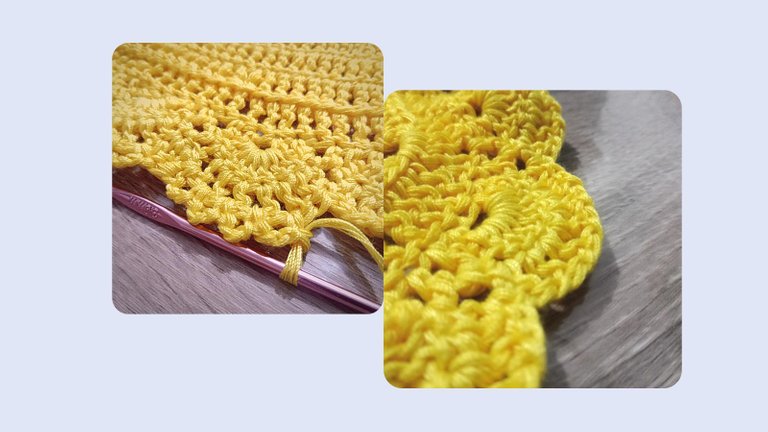 Right now, I'm adding some color shading to the skirt. It's getting heavier as I progress. Why did I ever think of making a balloon styled dress? Now I am worried if it will hold. I guess I'll have to give it some "help" by attaching elastics on the waistline and some straps on the shoulder line.
So far, I am still seeing the design I envisioned coming to life. I have been lusting over some Susan Bates inline crochet hooks. I have checked online. And I have checked again. They are a bit pricey. But I need an inline crochet hook since almost 80% of my yarn stash are 6-8 ply yarns made of cotton, polycotton, and polyester. The metal tapered crochet hooks I am using is not helping lessen the production time for my project.
All those times I was salivating over those expensive crochet hooks, I have forgotten that I bought myself a set of bamboo crochet hooks last Christmas! Those were inline crochet hooks. The only problem was that it's not as smooth as the tapered metal set that I have. I was told I just need to use it more often so the wear and tear can smoothen the surface of the bamboo. And true enough, it was a lot easier to use on my 8 ply yarn. I just need to loosen my grip because they're made of bamboo, I might break it. My grip has already broken 2 of my thinner crochet hooks that have plastic handles. I intend to use this bamboo crochet hook until I finish the dress.

---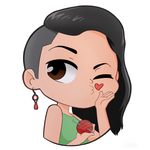 @romeskie is a full-time stay at home mom juggling homeschooling, crocheting, and homemaking. A Business Administration graduate with a major in Marketing who ended up in the contact center industry, on the frontlines, climbing her way up to Workforce Management where she found her passion in real-time analysis and management. A once self-proclaimed careerwoman who soon realized homemaking was her real calling. Her passion varies from reading, writing, photography, and most of all, crocheting.
Connect with her through her Facebook Page: The Leftie Crocheter and on Instagram. Feel free to subscribe to her Youtube Channel: The Leftie Crocheter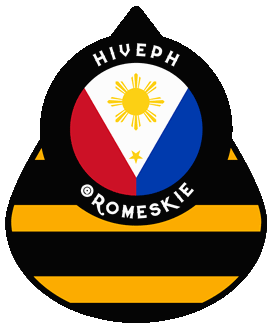 Big thanks to @bearone for my Hive PH badge.