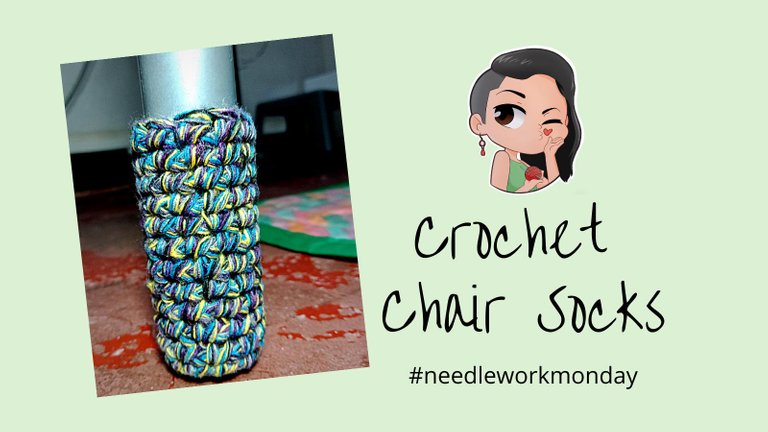 A couple of weeks ago, we purchased a new dining table. The old one we have was really tiny and my husband needed more space in the dining table so he can work properly at home. He needed extra space, but we did not have enough space at home for an office table. But we also needed a bigger dining table so we chose to buy the latter.
New furniture means new things I can wrap with crochet. My crochet mind instantly thought of possible projects for this dining table set. Some of the possible projects are table runners, placemats with matching coasters, and chair covers. But then again, I still have the big dress I am still working on. Right now, I'm almost 20% done with the skirt. As much as possible, I did not want to push this project to the sidelines again.
And so I decided on working on something small and quick again. Crochet Chair Socks. Because why not? The new chairs have been hurting our already battered flooring. With the current condition of our flooring, it is apparent that the previous tenants did not really show any sign of proper floor maintenance. and I don't want to make it look even worse.
Pattern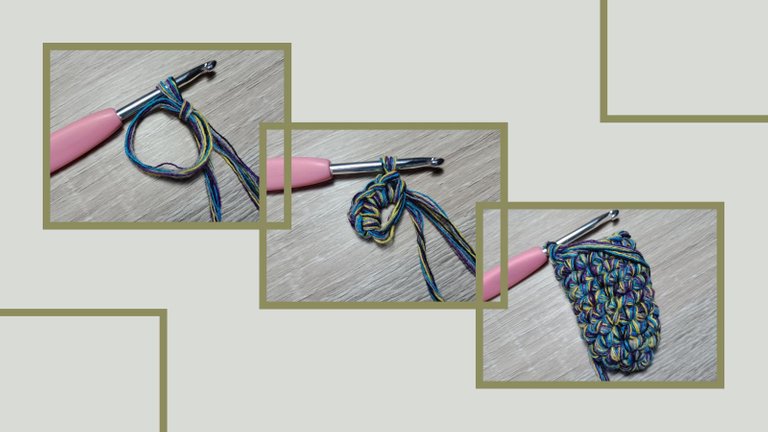 This was freehanded because I am trying to be internet independent with my patterns. One of my crocheting goals is to be able to come up with my own patterns and share those patterns here. This path has brought me to some misadventures (remember GSV?) but it has been a fruitful learning road.
This project starts with a magic ring. Slip stitch into the circle then 5 single crochets into the ring. I preferred the continuous round to avoid the dilemma of showing the seams and the end of each round. Then 2 sc on each stitch, and 1 sc into the slip stitch. That's a total of 11 stitches. On the next few rounds, 1 single crochet on each stitch. Then on the 4th or 5th row, 1 single crochet on 10 stitches then inc on the 11th. Do this until the desired length. I did mine up to 2.5 inches.
Like the dolly project I made last week, these crochet chair socks had some mishaps too. The first batches I made were too loose and too short. Both slips off whenever the chair is pushed or pulled whenever you sit or stand up. So what else is left to do but to start from scratch, and then try once again, with the learnings in mind.
Once again, I used recycled cotton yarn for this project. There are still a couple of cakes in my stash so I know I can still make a complete set of placemats and coasters out of this yarn. For this project, I double pulled to make it thicker so it can provide more cushion for the chair legs.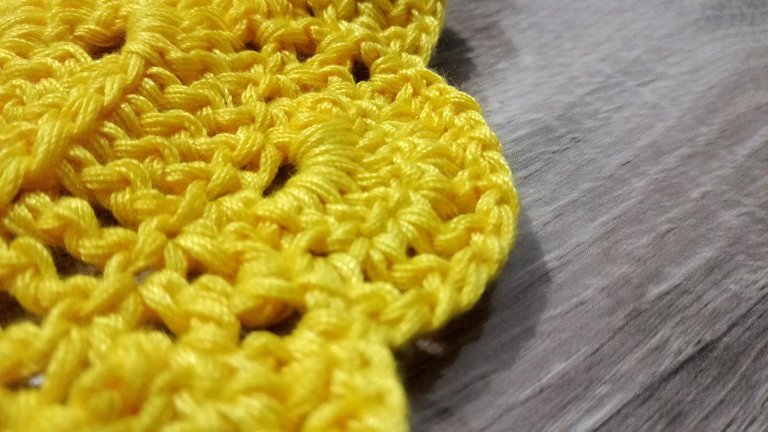 The entire set is not yet finished, I still have 3 more chairs I need to make chair socks for. I'll be working on it during my breaks from the crochet dress. Yes, that's me. The one who makes a big crochet project then takes a break from that big project by working on smaller crochet projects. It does make me feel like I am accomplishing something. Plus it takes my mind off of the stress of finishing that big project which always has me worried I might have done something wrong on it only to figure it out in the last row.

---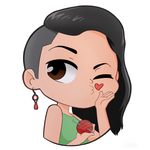 @romeskie is a full-time stay at home mom juggling homeschooling, crocheting, and homemaking. A Business Administration graduate with a major in Marketing who ended up in the contact center industry, on the frontlines, climbing her way up to Workforce Management where she found her passion in real-time analysis and management. A once self-proclaimed careerwoman who soon realized homemaking was her real calling. Her passion varies from reading, writing, photography, and most of all, crocheting.
Connect with her through her Facebook Page: The Leftie Crocheter and on Instagram. Feel free to subscribe to her Youtube Channel: The Leftie Crocheter
---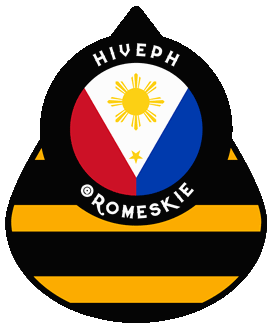 Big thanks to @bearone for my Hive PH badge.