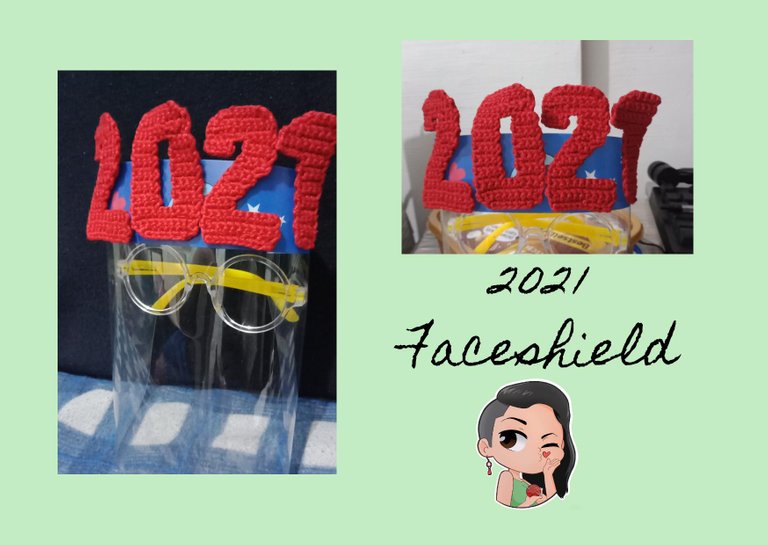 Happy Holidays everyone! I hope you all had a very merry Christmas. Ours was a bit less merry with fewer gifts, lesser food than usual, not many visits and chatter as we normally do but nonetheless, still as happy as I hoped for because even after everything that happened this year, the family is complete, the clan kids are happy, there's nothing more I could ask for. I've been busy a while, mom's been under the weather but she's feeling a lot better now. On the day before Christmas, we needed to have her checked because she was feeling a lot of numbness on the left part of her body. Those were the same symptoms that happened to my father before he had a stroke so naturally, I panicked. And it's not a good color for me. Not especially in front of my kid. The doctor gave her a bunch of medicines, scheduled her for a bunch of tests et cetera. The important thing is now, she's feeling a lot better, she's recovering. So that was my Christmas.
I wanted to join the #needleworkmonday 2021 challenge but I've been too busy and preoccupied, I have been working on my entry but was, I wasn't able to submit it on time. Still, it's cute so I'll still share it with you guys. :)
A couple of days ago, a little maybe just after Christmas, our local government made it mandatory for everyone going put to wear face shields. I mean it's been like that for quite some time but this time they're going to be much stricter. There's been a few more positive cases in our barangay after the holidays hence the strict measures.
And so, my project that incorporates the numbers 2-0-2-1 into is.... the face shield! Not very ingenious, I know, but I like it. We will be staying at our inlaws on new Year's eve which is just a few blocks away from us. And since we're going out, my little kiddo will look really adorable with her 2021 face shield. While I don't like her wearing that thing for too long, that doesn't mean I can't make it fun for her.
I originally planned it to be an amigurumi but it might be a little too much so I made just one of each pattern I made. Yes, I created my own pattern for this one. I made one that uses graphing paper. Might I say, props to people who create these kinds of pattern and shares it over to the internet on their blogs. And so, I'm sharing these ones I made too. :) They're just three numbers but I feel good about them. I took lots of process pics for this project but my phone just wouldn't show the photos. I am still bummed about it. Gonna have to do something to fix it.
After I made the pattern, I went ahead and crocheted the numbers. As I mentioned I intended to make an amigurumi but since I did not push thru with the idea, I needed to stiffen the pieces. A mixture of glue and water is a quick and effective fix. To dry it up quicker, I used the hairdryer. I still let it airdry a couple of hours more just to be sure.
And lastly, attaching it to the face shield. The easiest step and my daughter knew it was for her because I took the kiddie face shield out. Although she thought we were going outside because of that. She realized it was just for a photo op later on. I assured her though that she will be using this on NYE.
Even though this did not make it to the contest, thought it would be fun to share this with you all. I had the most interesting holidays in all my life this year, I think we all had. This is the new normal. I guess this is how we will all celebrate our holidays for a while. It is always a good thing to have creative ways to get our minds off things.

---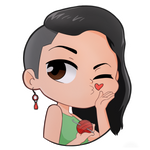 @romeskie is a full-time stay at home mom juggling homeschooling, crocheting, and homemaking. A Business Administration graduate with a major in Marketing who ended up in the contact center industry, on the frontlines, climbing her way up to Workforce Management where she found her passion in real-time analysis and management. A once self-proclaimed careerwoman who soon realized homemaking was her real calling. Her passion varies from reading, writing, photography, and most of all, crocheting.
Connect with her through her Facebook Page: The Leftie Crocheter and on Instagram. Feel free to subscribe to her Youtube Channel: The Leftie Crocheter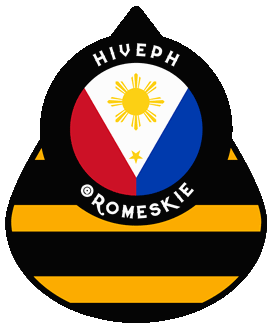 Big thanks to @bearone for my Hive PH badge.