Have a nice Tuesday @hivepeople and Hiveians in general !
Hope you 're feeling fine today, cause I am gonna pull some strings here !!
Today, we share the third stringed musical instrument in a row that I have crocheted ages ago... You can see the previous two musical instruments, here for the basses and there for the guitar.
As far as the third, it's a violin !!
I really liked for its shape and the sounds of it ... I was also enchanted by the Movie Violon Rouge at that time ... I highly recommend that you should see it !! It was definitely worth it !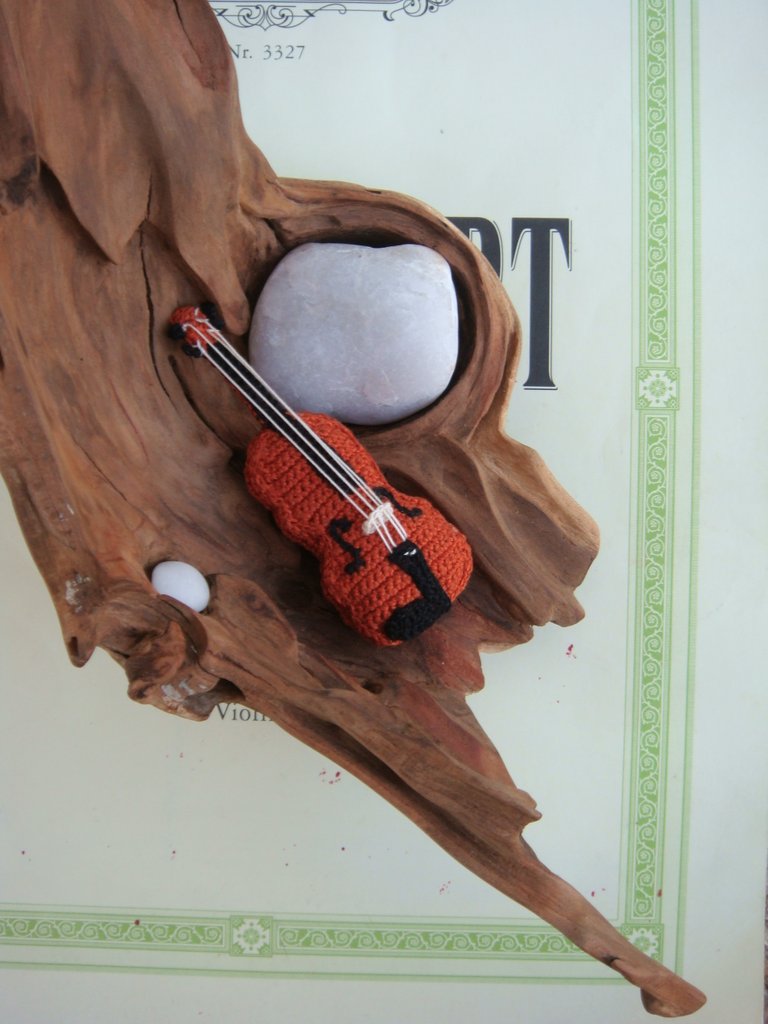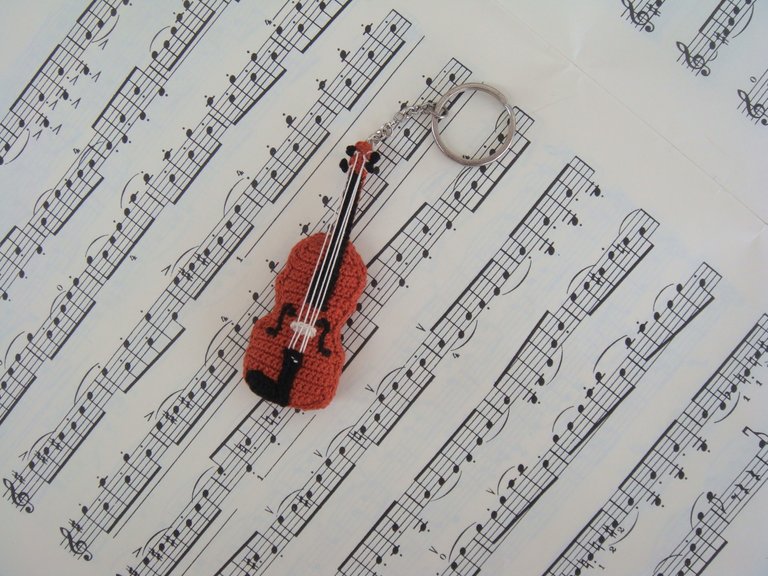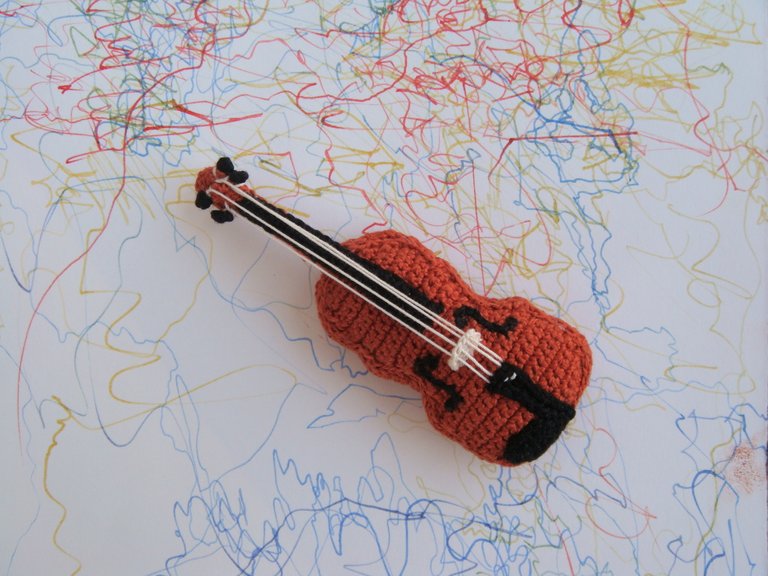 P.S. All the photos have been taken by my sister, Athina, who captures the magic of my creations !
How do you think?? Send me your comments and show me your love!
Find me HERE