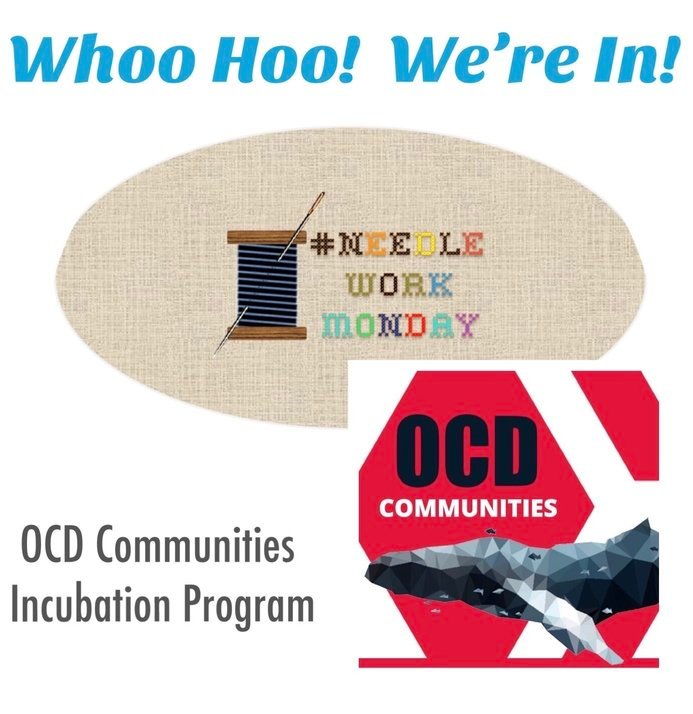 Hello everyone @crosheille here! It's been awhile since I've written a community post but I am so thrilled to be writing this one!
I'm sure you have heard about @OCD's Communities Incubation Program. In case you haven't, it is a program set in place to empower niche communities with curation, rewards and delegations. The @ocd team believes that by helping diverse communities grow, it will make onboarding a lot easier for newcomers to find their communities of interests. It also helps the leaders of these communities better support the newcomers because they have a better chance of catching their first posts. I believe with initiatives like these Hive will certainly thrive. Spreading the love and support helps everyone in the ecosystem to flourish.
Last week I came across this post; OCD Community Incubation Program Finalized which explains in depth about this program and also gives details on how to apply. I immediately went to their community-incubation discord channel and submitted the NeedleWorkMonday Community for their consideration. I was really thrilled with the quick and positive response I received...and here we are now!


Delegation
We received a 279 HP delegation from @ocd-witness based on the number of subscribers we had at the time. This will help us support our members even more! THANK YOU SO MUCH!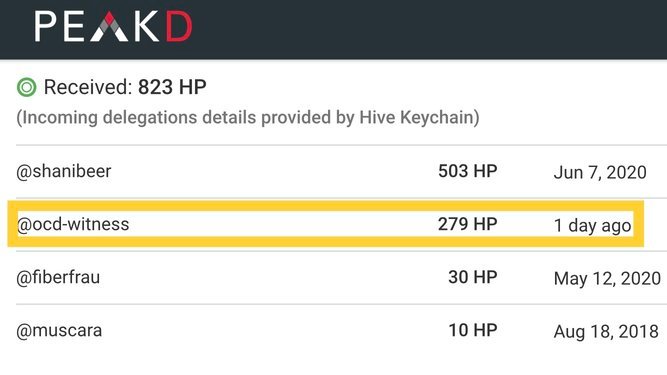 OCD UPVOTES
I am sure you have noticed many of our member posts have had some really nice upvotes. The NeedleWorkMonday Community has it's own channel in OCD's discord to drop links of great quality posts. That's right, we the administrators are checking your posts throughout the week and dropping those of awesome quality into our channel for the OCD team to upvote!
Please excuse me while I do my dance...💃🏽💃🏽💃🏽!
Those of you who have been here since the beginning know what a huge deal this is. Since 2017 we have worked hard to get needleworkers the upmost support possible. We have worked our way from beneath the shadows to a place in the spotlight where you are getting the love you have earned and deserve. This moment is too amazing for me to sit still.
Please keep in mind you are still required to follow our guidelines found here in our updated FAQs. Our main goal is to drop links from our members that post directly from the NeedleWorkMonday Community and use the appropriate tags; #needleworkmonday on Monday's and on all other days the #needlework tag. However, we want to grow our community and continue onboarding other needle workers. With that said, we will also drop post links of new needle artists that may not know about our community. This will not only give them ample support at the beginning of their journey but will also be a way for them to learn about our community earlier on.
@acidyo has asked the curators and community leaders to lend them a hand in directing people to post to their niche communities. The OCD community is more for your general topics. So if you are posting about a specific topic and it fits into a particular niche community please post there instead. If you are worried about not getting an OCD upvote if you don't post in their community please leave that worry behind. This is where the drop link method comes in where we will be bringing to their attention those quality posts that are submitted in our community.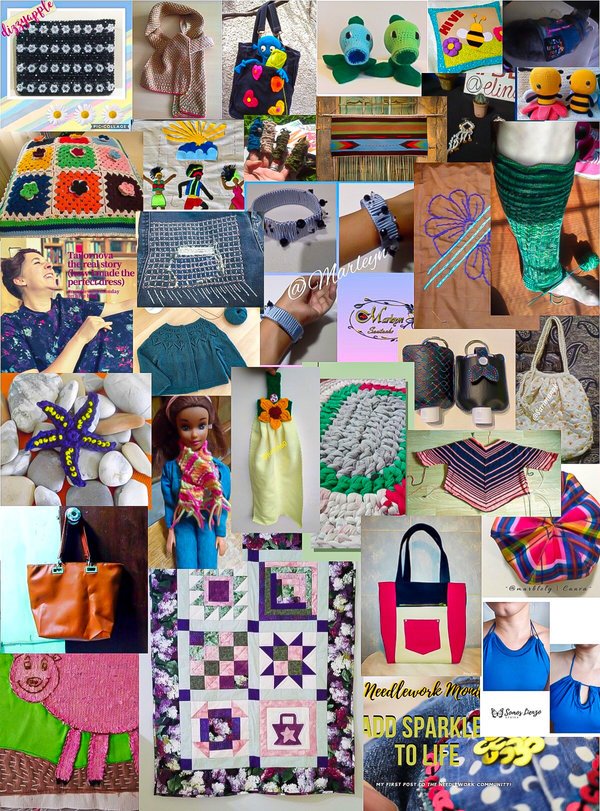 photos from member posts
Beneficiaries
Along with creating sustainable communities it is important to create a sustainable business model. We the administrators want to be as clear and transparent as possible and keep you informed of the financial decisions and moves that are made with the @needleworkmonday account (where all curation is done and rewards are given). We have decided to set beneficiary rewards to the author of each community post.
I can say from experience that running a community takes a lot of time, energy and sacrifice. Many times we are not able to publish our own personal posts due to time restraints when focusing on organization and production of our community account. The extra work also collides with life duties and responsibilities and we have to juggle our energy around to make things happen. Straightly said it's A LOT of hard work and dedication. I for one am happy that we have reached a point where we can compensate our team for all their efforts and give them what they truly deserve. If it weren't for the administrative work that goes on behind the scenes, there's no community growth or direction.
I'll leave this topic with a profound quote:
It is about a proper foundation for building Hive and Hive communities and recognising the contribution that admin teams make to creating wealth and great experiences for everyone.
Community Reach Out
A community's growth just doesn't depend on the administration team but it also depends on it's members. We want to encourage each of you to reach out to new needle artists if you come across their work. Do you remember when you first started posting and didn't know where your posts would fit in? Someone either reached out to you and invited you to join our community or you either stumbled across it eventually. Either way, it was a great feeling finding out there are like minded people with the same interests as you here on the Hive blockchain. Together, we can help others feel the same way and get them to where they belong...their home here with us in the NeedleWorkMonday Community.
If you take the time to invite someone please leave a link to their post in our discord channel nwm-community-reach-out! This will be a read-only channel where other members can view these posts and also show these artists some love with an upvote and comment. It also serves the purpose to prevent someone from getting invited several times ;)
You can click the logo below to be directly connected to our discord: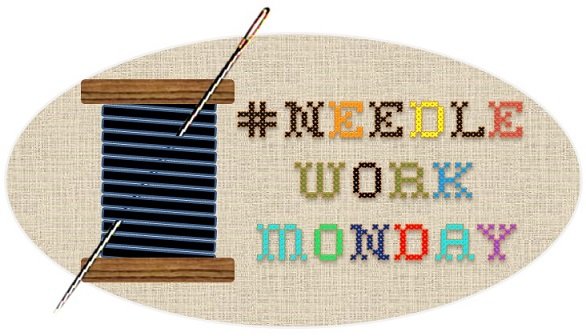 We'd like to thank the @ocd team for accepting us into their program and for the upvote and delegation support they are giving! Thank you for caring about the growth and sustainability of Hive! You guys are simply Awesome! 😎


NeedleWorkMonday Founder: @crosheille
Administrators:
Our Motto: Support & Inspire!