NeedleWorkMonday Featured Posts #93, final week's 1000 HP 30 Day Delegation Winner and New Posting Drive Announcement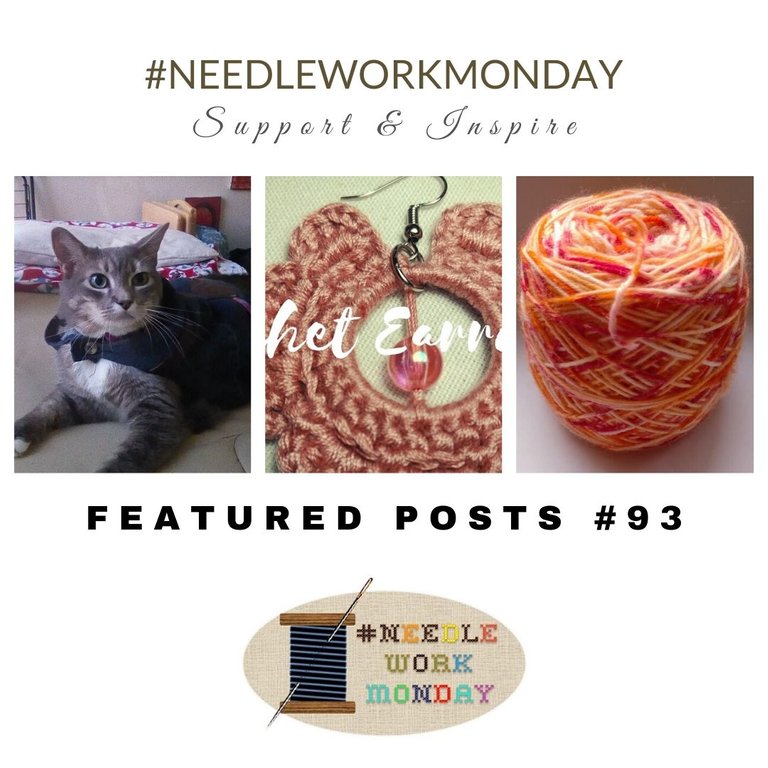 Greetings to all needle artists and supporters!

This is a weekly curation showcasing the needlework of our very own HIVEians.
Every Monday we get together to share our love and passion for the needle arts, posting from the NeedleWorkMonday community and using the #needleworkmonday tag. On all other days we use the #needlework tag.
We enjoy each other's creations, ideas, patterns, tips and shortcuts.

We strive to bring to you great quality work filled with tutorials and inspiration. Please help us keep these wonderful needle arts alive and thriving by supporting our creative work and community!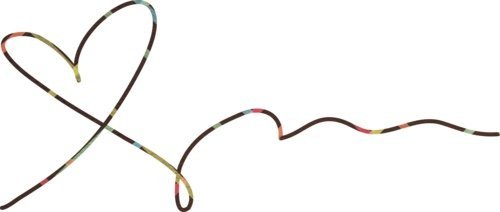 Announcement

Before we move on to our featured posts this week...
Today, we will announce the last winner for our 1,000HP Delegation for 30 Days Winner (NeedleWorkMonday's Community Posting Drive Challenge).

However, don't fret!
The NeedleWorkMonday's Community Posting Drive will continue with a new delegation program, thanks to our sponsor, @shanibeer!
Starting next week, 22 June, 2020 until 24 August, 2020, one winner will be randomly chosen each week for a 500HP Delegation for 7 Days!
So, remember to continue to post your amazing projects from the NeedleWorkMonday community for a chance to win!!
For this week's Monday, those who posted directly from the NeedleWorkMonday Community and eligible to enter the drawing for the final 1000HP Delegation for 30 Days from @shanibeer are as follows:
@phoenixwren, @debbie-ese, @neumannsalva, @marleyn, @starjewel, @jurich60, @jluvs2fly, @romeskie, @anela, @inici-arte, @irenenavarroart and @sarimanok...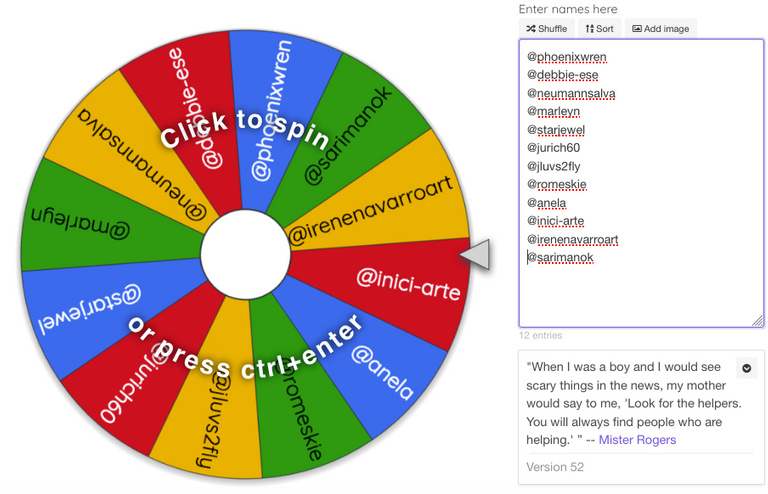 And the winner is.....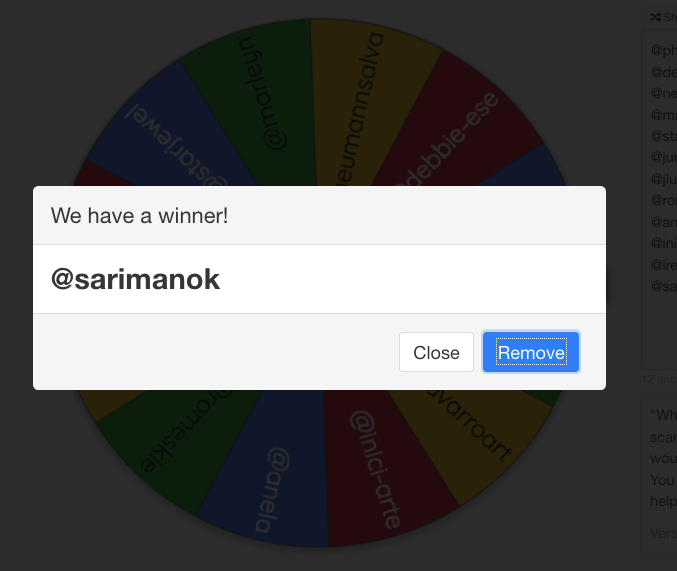 Congratulations @sarimanok!!! 🎉


Please follow the posting guidelines (found in our FAQs below) and post directly from the NeedleWorkMonday Community on Mondays!
Remember to include "needleworkmonday" as one of the tags!

Crafty creations from our NeedleWorkMonday community are always wonderful.
Here are our featured posts this week from members who posted from the NeedleWorkMonday Community...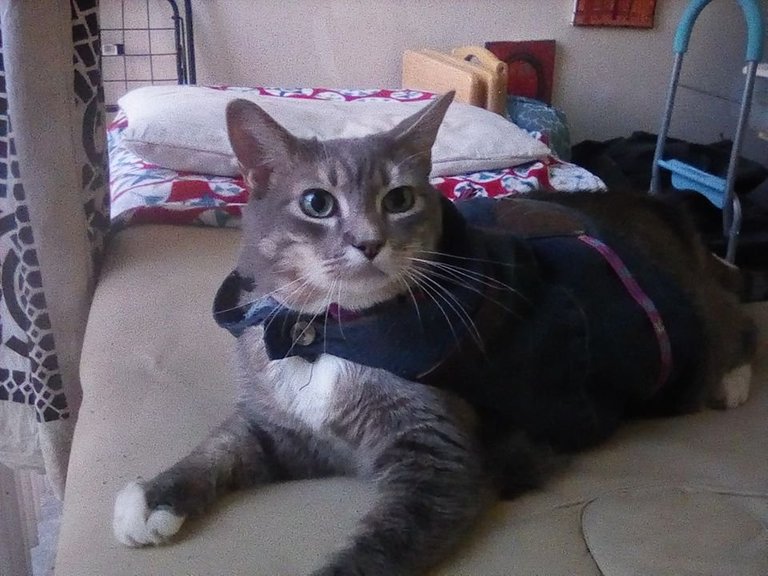 Let us celebrate with @phoenixwren this week as she completes a project - a new punk vest harness for her cat, Yuan! Harnesses, while can be bought from stores, are not cheap and may not fit. With her crafty cap on, @phoenixwren decided to create a new one for Yuan using parts of Yuan's old harness, a jacket and a bag. Check out her personalized patches :)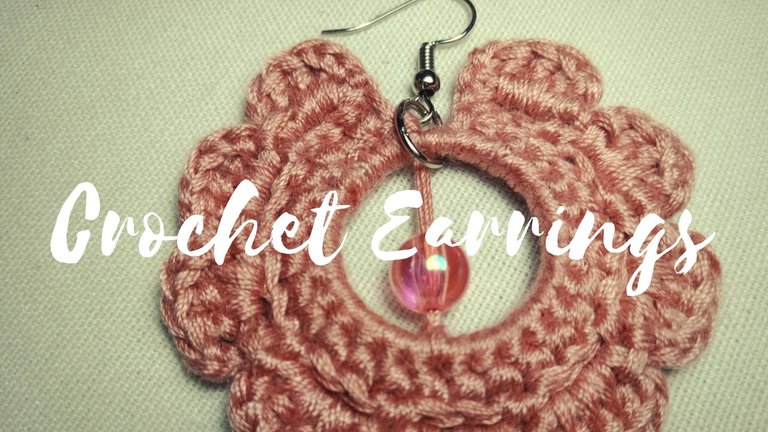 @romeskie has been running a series of "Guess The WIP" contest in which she would ask commenters to guess her WIP which she reveals the next week, which in turn drives her to complete her projects :) This week, she reveals her WIP from last week, a beautiful pair of crochet earrings and she shares a video on how she worked the earrings, an intricate piece of crochet work indeed.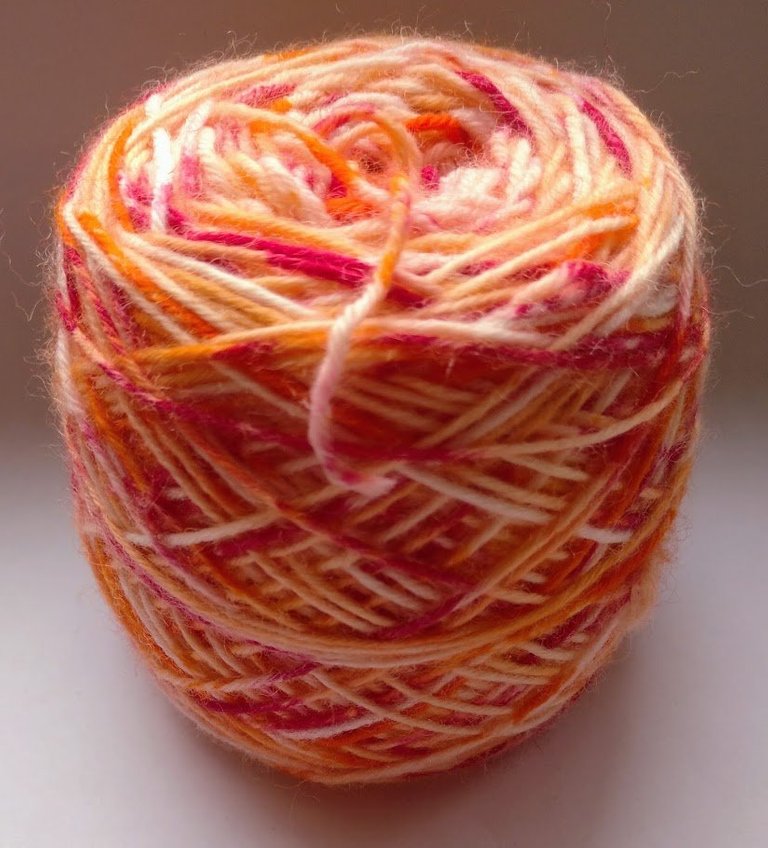 Her first two words in the post are "Ice Cubes?" She read most of our minds :). It is not something one commonly think of when dyeing yarn. @muscara shares a very interesting and unique method to dye yarn, one which was inspired by a group on Raverly and the best part, the result is amazingly cool and works on clothes too!

Thank you for stopping by to view our featured posts for this week. Please stop by their posts and show them some love with a read, a comment and an upvote for sharing their handmade creations. To see more needle arts, please check out the the NeedleWorkMonday community and check back here with @NeedleWorkMonday every Wednesday / Thursday for the weekly Reblogs and Curation posts!!
If you are a needlework artist we'd love to have you join us every Monday to share your work and inspire this community to give a craft a try.

Join us! Post from the NeedleWorkMonday Community for a chance to be featured, upvoted and reblogged (please follow the posting guidelines in our FAQs)! On Mondays, please ensure that you include the #NeedleWorkMonday tag and on other days, please use the #needlework tag (without the word Monday attached).

Read all about it here.

For more information on #NeedleWorkMonday and the community please visit our FAQs!
Please take note of our updated posting guidelines.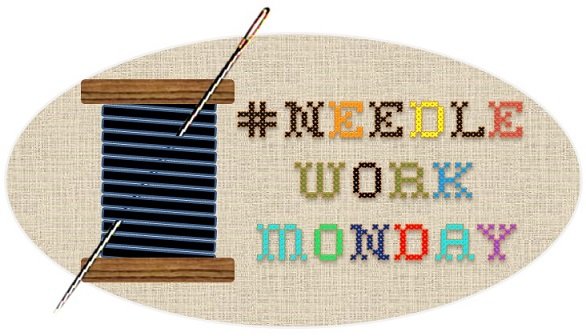 #NeedleWorkMonday founder: @crosheille 🧶
Hostesses (admins): @muscara, @shanibeer and @marblely 🧵
🌷 Today's curation is written by @marblely 💻🖱✍🏻
Our Motto: Support & Inspire!

---
---