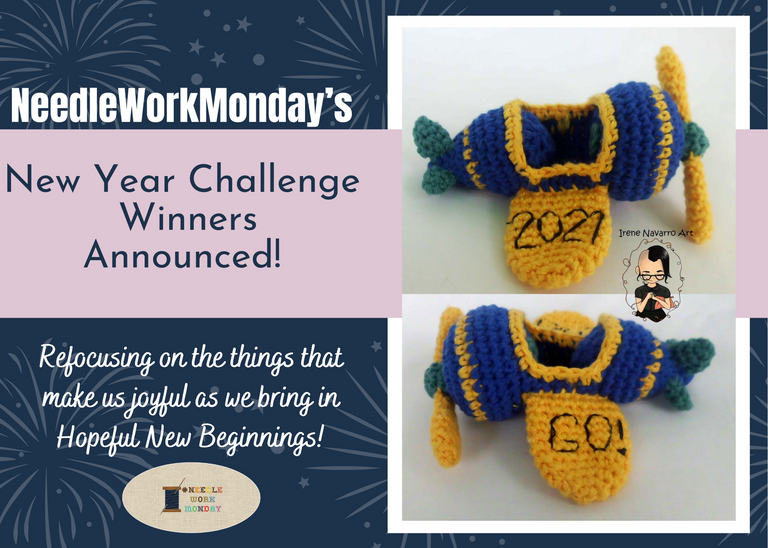 Greetings to all needle artists and supporters!
Welcome to NeedleWorkMonday Community's
120th Featured Posts!
This is a weekly curation showcasing the needlework of our very own HIVEians.
Every Monday we get together to share our love and passion for the needle arts, posting from the NeedleWorkMonday Community and using the #needleworkmonday tag. On all other days we use the #needlework tag. We enjoy each other's creations, ideas, patterns, tips and shortcuts.



𝒪𝓊𝓇 𝓂𝑜𝓉𝓉𝑜 𝒾𝓈 𝓉𝑜 𝒮𝓊𝓅𝓅𝑜𝓇𝓉 𝒶𝓃𝒹 𝐼𝓃𝓈𝓅𝒾𝓇𝑒.
Let us as a community, continue to show our love and support by visiting and commenting on each other's work while inspiring one another with the beautiful works of needle art that we do. Nothing makes a heart happier than to read a supportive comment from a fellow member!


♡ ᑭOST ᑭᗩYOᙀT SᑭᒪIT (ᑭᑭS) ♡.
As this is our 120th curation, all qualified posts will be included in our PPS once this post receives it's payout next week. We have earlier decided to do one every tenth curation to give an extra bonus to our NeedleworkMonday community!
Any post that does not meet the guidelines (please see link to FAQs below for posting guidelines) will not be included in the PPS.
We are happy to announce that the following posts did meet the posting guidelines when sharing this week and will be included:

Today's Featured Compilation includes all of the qualified New Year Challenge entries starting with our 3 winners:
1st Place - 6 HBD
by @irenenavarroart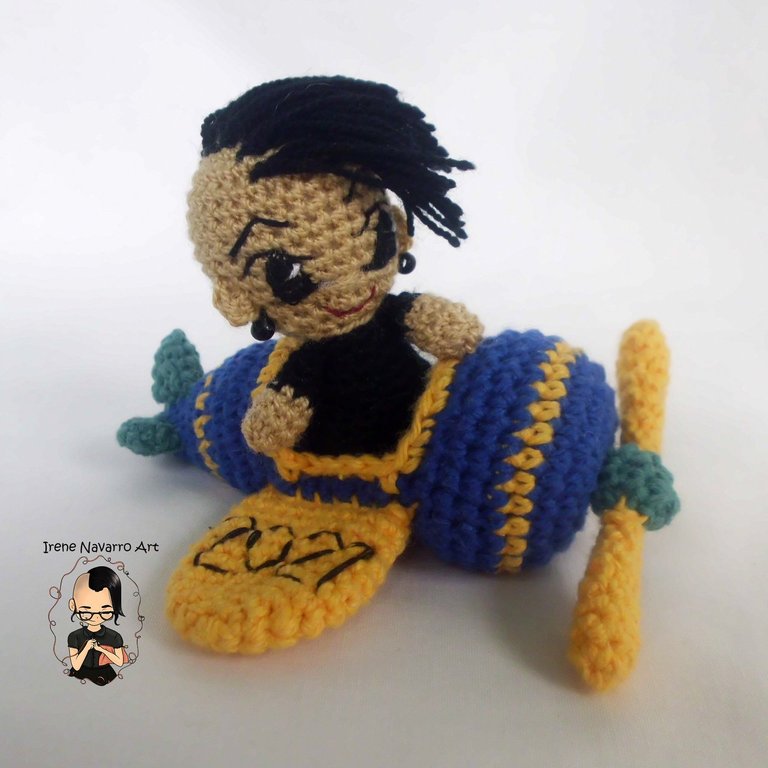 Just looking at @irenenavarroart's creation makes me want to hop on that plane and take on 2021 with confidence! She really did an amazing job with this encouraging and inspirational amigurumi! It is a clever representation of herself hopping on the plane to January 1st hoping it takes her to good places.
I love that she also added the message GO! to the other wing which gives us all a motivational boost! The personal touch added to this entry along with all of the amazing details won her first place in our challenge!

2nd Place - 4 HBD
by @jurich60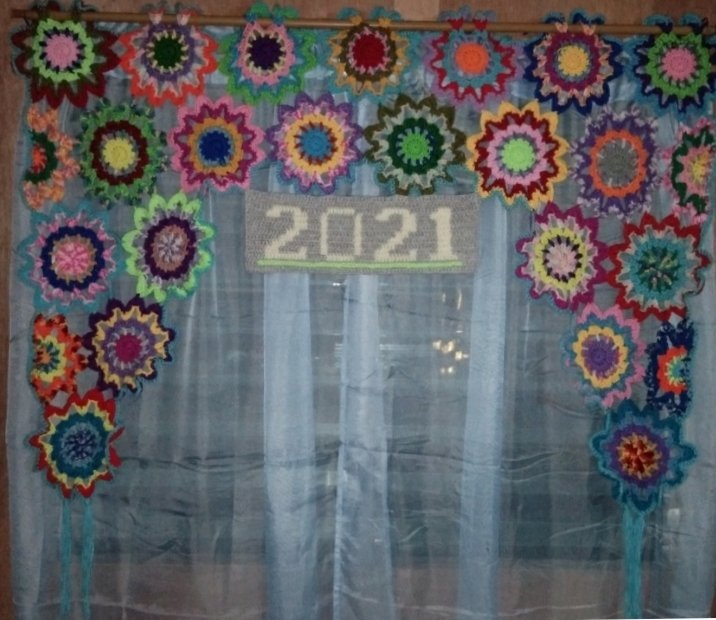 The flower valence that @jurich60 crocheted brings on happy thoughts and a cheery new beginning! The way she centered the year 2021 with the surrounding flowers sends the message that we will have a very bright and colorful New Year!
I love the added touch of the disco light which helps it illuminate even more in her window. A very beautiful display of what's to come!

3rd Place - 2 HBD
by @carolinacardoza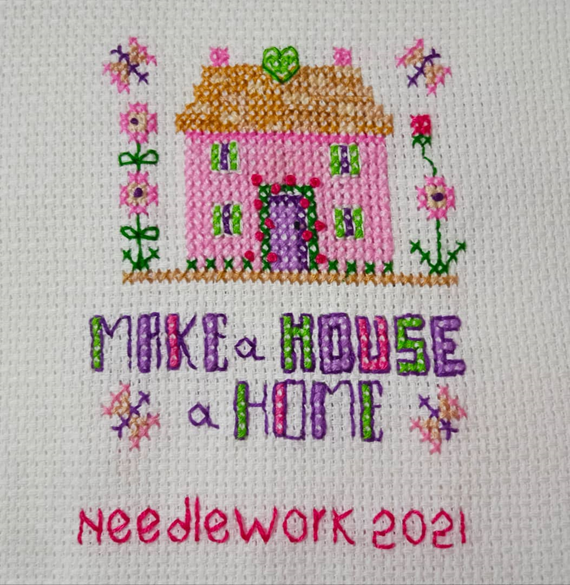 You can always count on a positive and sentimental message when reading @carolinacardoza's publications. Along with this gorgeous embroidered design she shares a message she heard that touched her soul about our houses becoming true homes of Love.
I adore the pretty colors she used and how lovely her needlework looks framed (shown at the end of her post).


Congratulations to each of our winners! Your prizes will be in your wallets shortly :D

by @sarimanok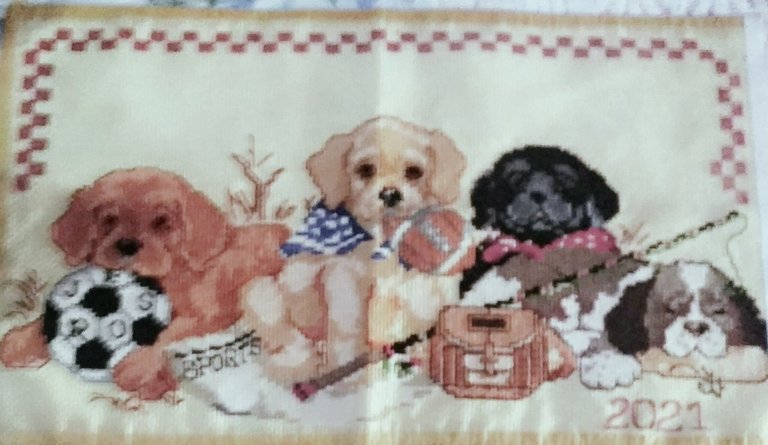 What a wonderful way to usher in the new year by finishing up a two decade old cross-stitch masterpiece! It is neat that she added a new border to her work giving it a fresh new look and highlight. What's really special is that she embroidered the year 2021 which was appropriate for this challenge as well as a reminder of when she completed this delightful piece of artwork.

by @creacioneslelys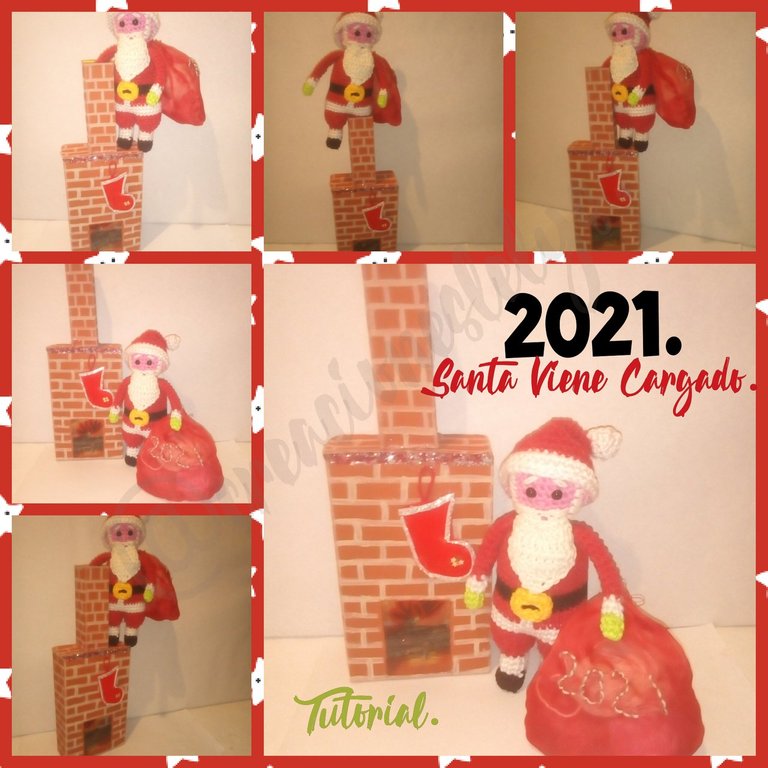 @creacioneslelys did some really cute amigurumi work for her Santa. I love all the details she incorporates in her entry. You can see the yarn balls in the bag labeled 2021 which represents all of the needlework she will be doing that will keep her busy and prosperous this coming year!

by @lauramica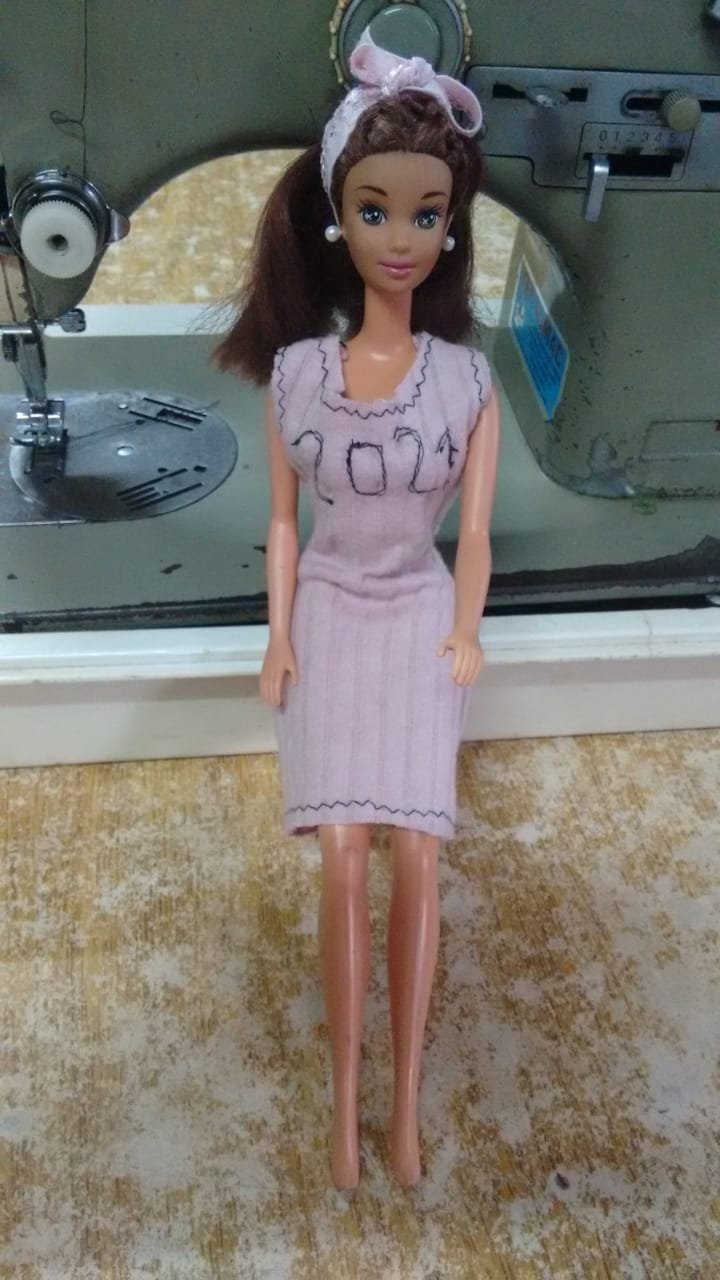 It has been fun watching @lauramica's skills develop and interest grow in creating little garments for her Barbie doll! She decided to use her doll to represent the coming year because with her she learned how to make tiny outfits which is what she intends to continue doing moving forward!


We thank all of our entrants for taking the time to help us refocus on the things that make us joyful and bringing in a Hopeful New Year with their wonderful entries!

Thank you for stopping by to view our featured posts for this week. Please stop by their posts and show them some love with a read, a comment and an upvote for sharing their handmade creations.
To see more needle arts, please check out the the NeedleWorkMonday Community and check back here with @needleworkmonday every Wednesday / Thursday for the weekly Curation posts!!
If you are a needlework artist we'd love to have you join us to share your work and inspire the Hive blockchain to give a craft a try.

Please Subscribe and Post from the NeedleWorkMonday Community for a chance to be featured and upvoted (please follow the posting guidelines in our updated FAQs)! On Mondays, please ensure that you include the #needleworkmonday tag and on other days, please use the #needlework tag (without the word Monday attached).
Ɱɑყ ҽɑϲհ օƒ ყօմ հɑѵҽ ɑ Ƥɾօsթҽɾօմs Ɲҽա Ƴҽɑɾ աíեհ ʍɑղყ ƁƖҽssíղցs!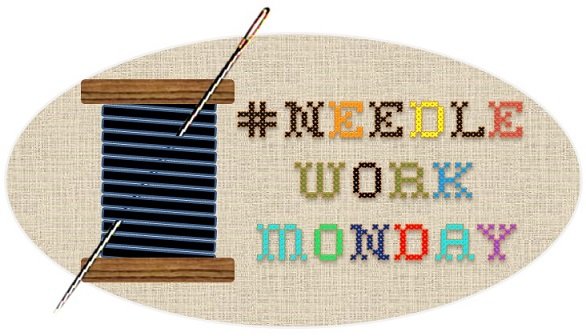 NeedleWorkMonday Founder:
Administrators:
Today's curation is written by @crosheille